As a result of the pandemic, millions of students, teachers, and employees have had their usual face-to-face training and learning experience drastically altered. When the world went into lockdown, organizations across the globe that were not set up for remote learning have had to make quick decisions and implement new technology fast, to ensure continuity of their workforce or learning options.
Fortunately, growth in the education technology industry in the last several years has meant more options are now available for school goers, students and staff to work and learn remotely. As an online learning platform ourselves, GoSkills has been able to help many businesses, schools, and individuals make this transition over the last few months, equipping them with the right tools for their training needs.
With such an unprecedented shift to virtual communication, it bears the question, what is the future of online education in this vastly changing global landscape? In this article, we'll look at the impact of the global COVID-19 pandemic on online learning, and what the future may hold.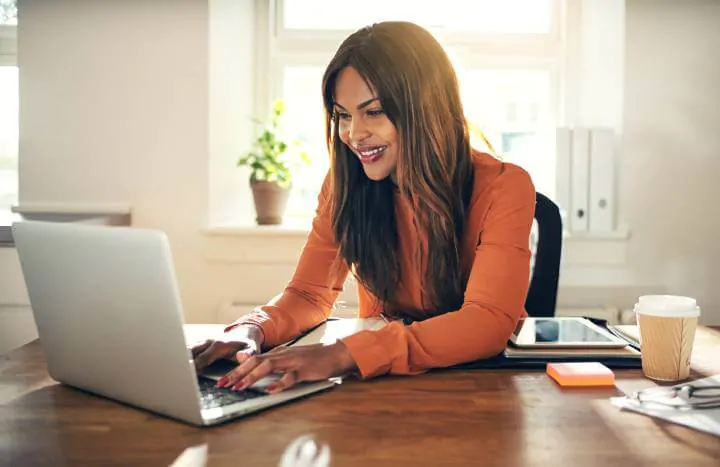 Changing pace, fast
In the wake of the pandemic, organizations and businesses around the world had to quickly change tack to adopt remote working software and protocols, as well as e-learning options like online courses to offer some sort of continuity in a time of unease and uncertainty.
COVID-19 is impacting education systems around the world in unprecedented magnitude. According to UNESCO monitoring as of May 2020, almost 70% of the world's student population is impacted by nationwide closures. Over 1.2 billion students in 156 countries are estimated to be affected, with millions of additional learners likely to experience some form of education disruption in the weeks to come.
Mikaela Kiner, founder & CEO of HR consulting firm Reverb, said she's seeing children of all ages doing their school work online, either formally through their schools or informally with the help of parents who are trying to keep their kids engaged and learning while at home.
"My fifteen-year-old daughter has become a master of Google Hangouts," she says. "She's also learning productivity tips along with hundreds of thousands of adults around the world. Those include everything from finding a productive spot to work, taking breaks, going outside, and sticking to a routine."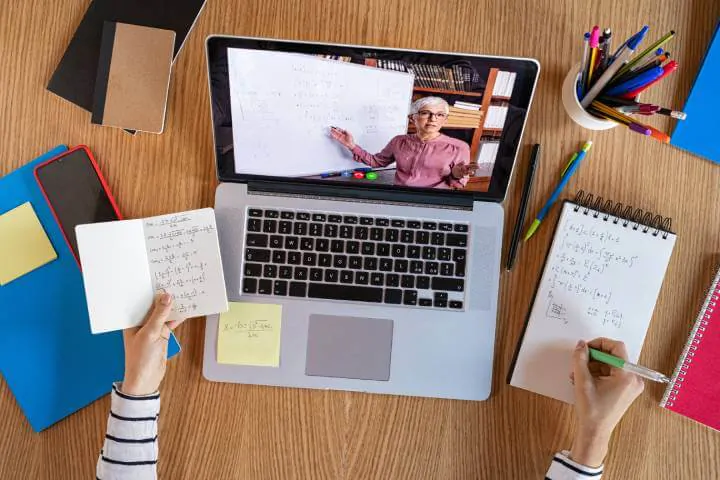 Many businesses have also had to adapt their workplace training to an online approach. As a result, online training companies have seen a surge in usage during the pandemic. In April 2020, GoSkills doubled the number of businesses using their service to train and reskill their employees. According to co-founder and CEO Bhavneet Chahal, GoSkills also saw a 22% increase in individual learners looking to upskill who were not associated with a business.
Tools and software that can be used by businesses to facilitate online learning have also seen an uptick in use as businesses figure out how to train and teach online. Due to the sheer number of newly remote employees, communication app Microsoft Teams saw a 70% increase in users, and videoconferencing tool Zoom saw 300 million daily meeting participants in April.
Investing in the future of education
Before COVID-19 swept across the world and changed the way millions of people learn overnight, elearning was already big business. The worldwide market for online education was worth $165 billion in 2015, and by 2025 is estimated to grow to $350 billion.
It's still too early to get a clear view of the way the global pandemic might be changing the education industry for good, but there are signs that it could have a long-lasting impact and change the path of learning innovation and digitization.
During their lockdown, China's already booming online learning industry exploded almost overnight, with tens of millions of students told to go online to study. Tech giant Tencent is one of many companies investing in online education for the long haul. Speaking on the impact of the coronavirus, Wang Tao, Vice President of Tencent Education, says "I believe that the integration of information technology in education will be further accelerated and that online education will eventually become an integral component of school education."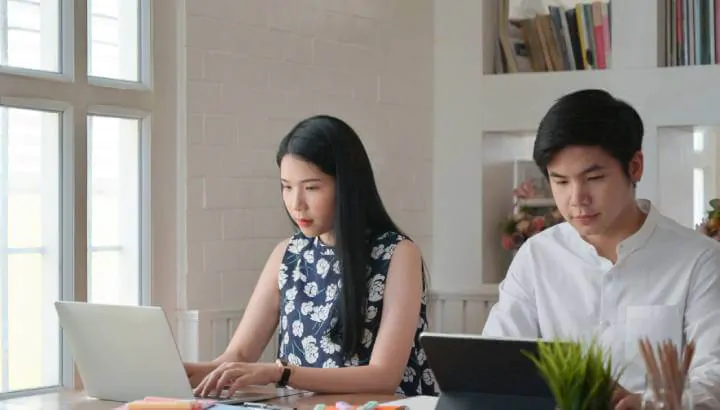 In 2017, 77% of US companies used some form of online learning to speed up employee training. A Training Industry survey found that in 2019, prior to the pandemic, 66% of companies said they were ready to start using new technologies such as elearning for training their staff. While 32% of companies surveyed were already using a learning management system (LMS) for their online training, and reported that they planned to increase their investment in this area.
Many organizations and businesses are now working on making their previously face-to-face training available online, in the form of video training or online courses. Companies see this as not just a temporary stop-gap, but rather a long-term training solution. Dee Clayton, Managing Director of Simply Amazing Training, says as long as the training is adapted appropriately for online use, it can work well.
"Even presentation skills training that you wouldn't think could be virtual can be. In fact for some, often introverted people, it works better as the sessions are shorter and more frequent so they have more time to process the content and practice between sessions."
Companies that invest in online training programs have been shown to have 218% higher revenue per employee, and improve profit margins by 24% for a spend of $1,500 per employee per year. Not to mention the increase in employee engagement, productivity, and morale. With benefits like these, it's no wonder that so many businesses are investing in online learning solutions. For many businesses, the pandemic may have been a catalyst to get on the learning train, fast. And as the effects of the pandemic are being felt financially by businesses worldwide, the cost effectiveness of elearning is certainly another reason it is an attractive option.
What's in store for the future of online education?
The rapid adoption of online learning during the pandemic has opened many schools and companies' eyes to the benefits for their organizations, as well as their learners. Let's look at what might be in store for the future of online learning, particularly what online training needs to offer organizations in a post-COVID-19 world.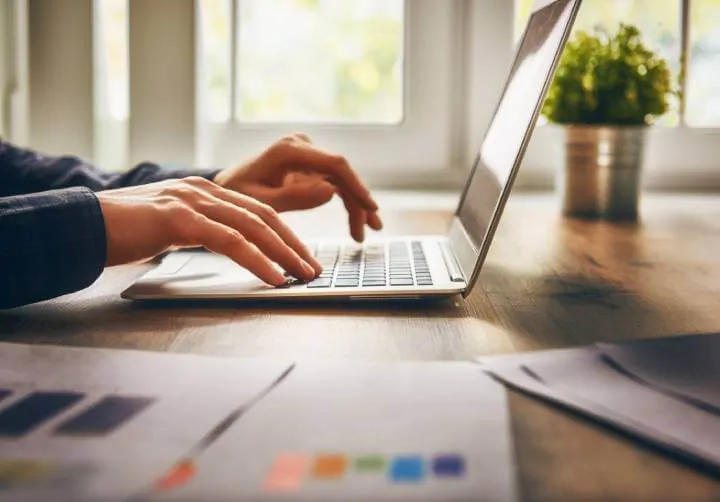 Flexibility is essential
Even as things slowly return to normal, many employees will continue to work from home, as companies realize the benefits of remote work like cost savings, higher productivity and improved morale. Some companies like Twitter have even announced that their employees can work from home forever.
Online training offers unparalleled flexibility for dealing with changes in the environment, without causing any disruptions to the team. It works for employees no matter where they are, whether they are co-located or not. And it allows managers to keep track of every employee's progress in one place, through the use of a learning management system.
Online training can easily be customized to individual and business needs as part of a blended learning initiative or for specific skill levels. For example, Studocu provides access to a large number of study documents, including e-books, PDFs, and technical documents that can be easily downloaded and used for future reference. With this in mind, it is clear that online learning solutions have a valuable role to play, whether as fully online or blended training programs and will likely remain in high demand.
Social learning is key
Forward-thinking organizations have already been driving engagement with their learning and development opportunities, and leveraging social learning with e-learning content is the way forward. After all, online learning can be isolating. Adding social learning to the mix, even when it is virtual, can provide more balance, higher engagement, and a more collaborative way of learning.
Informal, social learning is estimated to make up to 75% of learning within organizations. Learning through self-reflection, or from colleagues, supervisors, and mentors all form part of a well-rounded development strategy. In times like these, where social distancing is key and social isolation encouraged, it's important to keep connected.
Many digital providers, such as Google Hangouts Meet, Slack, Zoom, Amazon Chime, Microsoft Teams (and the list goes on), have stepped up to provide free services to the millions of people impacted by COVID-19 to stay in touch with each other.
When done well, a mix of online learning and social learning can lead to increased engagement, positive growth in job and organizational performance, more collaboration, and sharing of ideas to solve problems.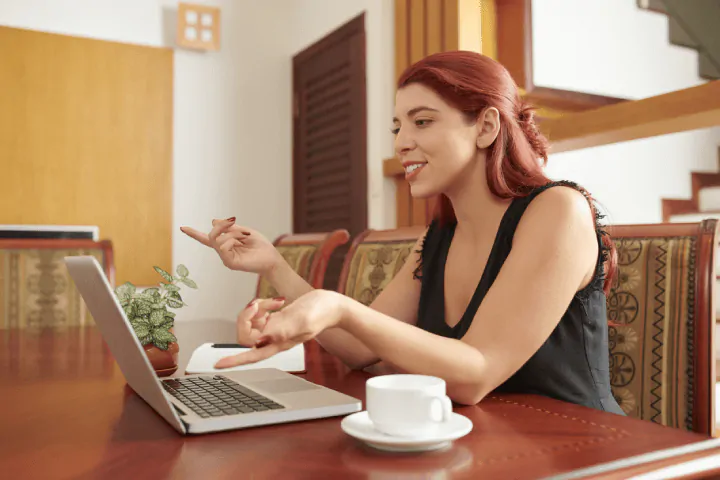 Reducing risk matters
The pandemic has completely shaken up the world and risk management is now more important than ever. A key factor behind the adoption of online learning will be reducing risk. This includes minimizing health and safety risks for learners and trainers, reducing reliance on travel for in-person training, and eliminating digital security risks. Online training that can meet these requirements, whether live or asynchronous, will likely be highly prized by risk-averse companies moving forward.
Improved infrastructure is needed
Across the United States, people have noticed slower internet speeds as service providers struggle with the surge in traffic from millions of people working from home. There have been similar issues in European nations like Italy, and other countries around the world. While these infrastructures should be improved in many cases, the real hurdle for mass uptake of online learning lies with people who have no internet at all.
In 2018, a Microsoft study found that about 50% of Americans do not have access to high-speed internet at home. Another study found that approximately 14% of homes with school-aged children lack internet access, many of whom live in rural areas and come from lower socioeconomic backgrounds. In fact, nearly one in five teenage students said unreliable internet access prevented them from finishing their homework. Access to the appropriate devices like laptops and tablets is another issue, with schools lacking the budget to provide these vital items in many cases.
Learning must continue
Put simply, businesses can't afford to put their training initiatives on hold. Whether it is essential reskilling for a particular team, company-wide compliance training, or even onboarding, businesses cannot put these on pause without harming their bottom line and affecting employee performance. Likewise, students at any education level must be able to continue with their studies and learn essential skills for the future.
Online learning has allowed businesses and schools to keep calm and carry on with their training initiatives during the trying time of the pandemic, and this widespread adoption will likely continue to be a big part of learning for both companies and schools in the future, even if it is secondary or a blended program in some cases.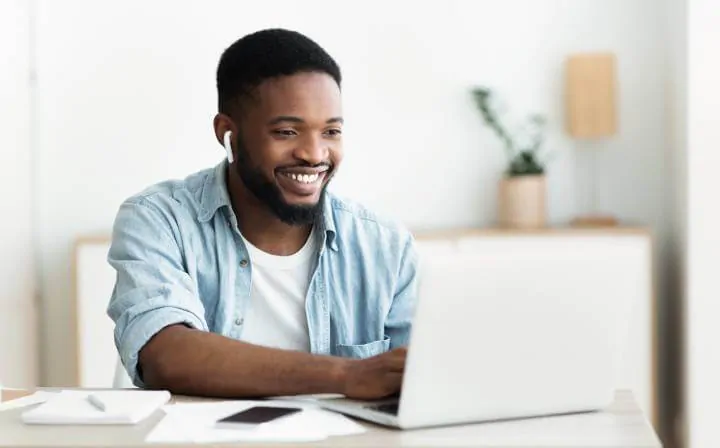 Wrapping it up
In recent months, online learning is picking up where traditional teaching methods have had to leave off. Industries, businesses, and their people are coming together to create solutions for online and remote learning in an effort to keep the wheels turning.
It's difficult to say with certainty what the impact of COVID-19 will be on the future of online education in the long term. However, we can see that the rapid adoption of online learning has opened many companies' eyes to the benefits for their organization as well as their learners. And with many employees continuing to work from home indefinitely or even permanently, the demand for reliable, engaging online training is likely to continue to grow.
If you want to help your team stay connected, productive, and learning, the GoSkills training platform can help. GoSkills is used by Fortune 500 companies, small businesses, and universities for their online training needs - and we'd love to have the opportunity to make a difference in your organization too.
With GoSkills, you can add your own courses and materials, access easy-to-understand reporting and analytics and assign courses from our award-winning library. It's free to sign up and add an unlimited number of learners. Start training your team today!
Train any size team
It's easier than ever to track and manage your team's training with the GoSkills LMS.
Start for free