How to Manage Remote Employees
with Brandon Schaefer
About the webinar
Thursday, April 16, 2020
There's never been a more critical time to learn how to manage remote employees best. Watch this webinar to learn 11 actionable tips to manage your team remotely.
Ready to start training your team remotely?
Check out the GoSkills LMS.
It's easy to set up - takes less than 5 minutes
It allows you to move your in-person training to live online training with tools like Zoom and Microsoft Teams
Businesses can upload content quickly and easily - your teams will get immediate access to new content and will be able to learn asynchronously, in their own time
Onboard and train employees entirely remotely
Track attendance to live training
Monitor usage and completions of all online training
Need more training content? GoSkills library of training content features over 70 expert-led, bite-sized courses covering Microsoft Office, project management, soft skills, coding, design, and more.
The presenter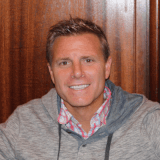 Brandon Schaefer
Corporate Business Strategist