Lean Six Sigma Green Belt
with Ray Sheen
About the webinar
Wednesday, April 10, 2019
In this free webinar, certified Black Belt Ray Sheen will help you understand how to lead a Lean Six Sigma project as a Green Belt, using graphical and statistical tools.
You will learn:
The phases of a Lean Six Sigma project, known as DMAIC
Which analysis tools you should use in each phase
The difference between statistical and graphical analysis
The advantages and disadvantages of statistical and graphical analysis
How using the wrong tools or the right tools can make a huge impact on your project
How to develop expertise with Lean Six Sigma analytical tools
Is it worth getting certified as a Green Belt, and how do you do it?
Ray will also be answering some of your questions submitted to the live chat at the end of the presentation.
Tip - to view the webinar in HD, click on the Settings cog on the video player and set Quality to 720p HD.
Download file:
The presenter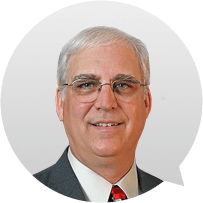 Ray Sheen
Project Management Instructor & Author