Lean Six Sigma Yellow Belt
with Ray Sheen
About the webinar
Wednesday, February 20, 2019
In this free webinar, certified Black Belt Ray Sheen will help you understand the fundamentals of the powerful Lean Six Sigma methodology for problem solving.
You will learn:
What Lean Six Sigma is
The critical elements of problem solving for project success
The right and wrong ways to solve a problem
How to use Lean Six Sigma for problem solving
How to be an effective subject matter expert on a team project
Do we need to use statistics for problem solving?
The difference between the Lean Six Sigma Belts
Is it worth becoming a certified Yellow Belt, and how do you do it?
Ray will also be answering some of your questions submitted to the live chat at the end of the presentation.
Download file:
GoSkills Lean Six Sigma Yellow Belt Webinar.pdf (1,015.4 KB)
The presenter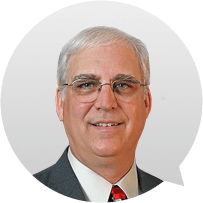 Ray Sheen
Project Management Instructor & Author