Project Risk Management in an Uncertain World
with Ray Sheen
About the webinar
Thursday, May 7, 2020
Chances are that if you are a project manager, there have been some changes to your project over the past several months.
The changes may be major, as budgets are cut or requirements are revised, or the changes may be minor, as meetings are shifted to virtual and tasks take longer or faster than planned.
Projects are inherently risky.
A project has a defined scope, schedule, and resources for boundaries. The project plan attempts to fit all of the project activities within those boundaries – but many times the project is dealing with a unique set of requirements, a portion of the tasks are new or unknown, some of the team members are new, and stakeholder expectations vary.
Now put all this in a business environment unlike any that most of us have ever seen, and it is no surprise that the projects are not going according to plan.
In this webinar, we will discuss how to manage a project in an uncertain world.
Even though there is a high degree of uncertainty, there are some methods and tools that can be used to proactively manage the project through the constantly changing business environment.
In this webinar we will discuss eight principles for managing project uncertainty.
Download file:
The presenter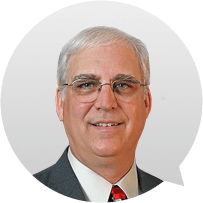 Ray Sheen
Project Management Instructor & Author