There's never been a more important time than right now to invest heavily in soft skills training for employees.
The world is a different place than it was a year ago. The way companies, both small and large, do business has been turned upside down. The bottom line is that soft skills training helps employees become more personable.
When an employee participates in soft skills training and takes ownership of their time and relationships, while being accountable, they naturally become more likable. Every naturally magnetic person has a robust set of soft skills. Whether they know it or not, they do, and you can as well.
In this resource, I will share why your organization needs to prioritize soft skills training and how it's going to benefit your staff. I'm also going to review several soft skills attributes so that you can get a better idea of what they are in terms of behavior.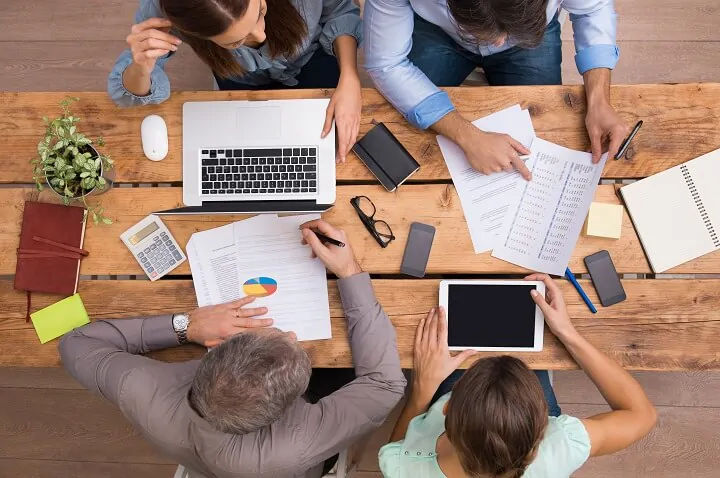 Definition of soft skills
Before we get into the bread and butter of the content, let me share a commonly accepted definition of soft skills, from the Collins English dictionary:
A desirable quality for certain forms of employment that do not depend on acquired knowledge; including common sense, ability to deal with people, and a positive, flexible attitude.
You can easily understand why a person with strong soft skills is attractive after reading this definition. To put it simply, working well with other people requires more than technical skills. Soft skills play a big part in teamwork, getting things done effectively, closing deals, and many other aspects of life.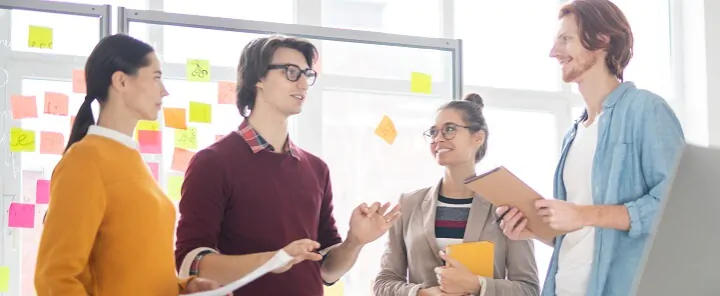 The return on investment is big
Soft skills training at large enterprise companies has proven to pay big dividends in terms of building employee culture as well as creating an executive leadership program to continue to hire from within their own company.
It's no longer acceptable to have people in management or leadership positions that are not able to relate to people in a sincere, genuine, and personal way.
Everyone improves with training. Look at professional athletes, for example. They're always training with professional trainers and that's because working on the little things makes a big difference.
There are two things that I know to be true in business:
Success is in the setup.
Soft skills work.
Training is the way to progress. The idea with soft skills training is to bring everyone in your office up to the same skill set level.
Yes, of course, some will do the extra work and grab hold of the helpful content provided to them, while others will rack it up as another day at work.
Focus on the employees that understand the value in soft skills training, as they're the people that are going to drive 80 percent of your revenues and profits moving forward.
Online courses like those provided by GoSkills on leadership, public speaking, and body language are a great way to impart practical skills that all employees can make use of. More targeted courses on customer service and sales are helpful for relevant employees in those departments, as soft skills play a big role in customer-centric roles.
Using a learning management system like GoSkills can help you track employees' progress through the training and assess which team members are most driven to excel.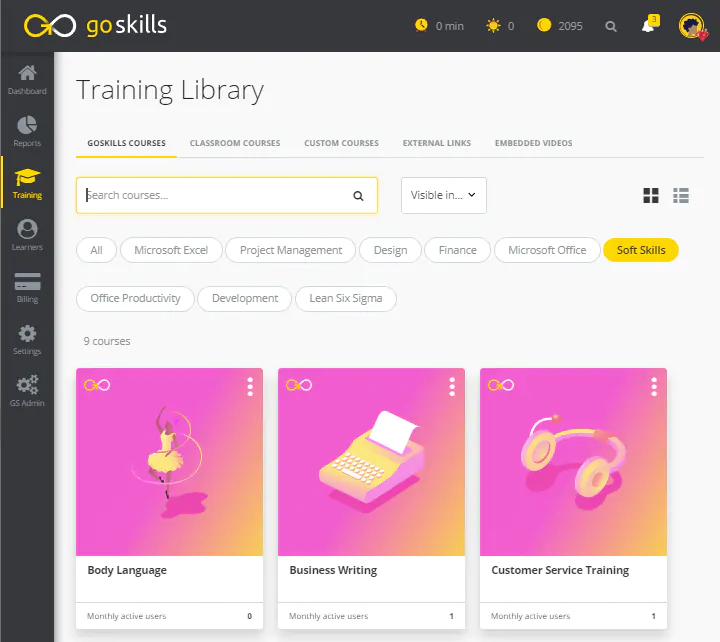 Important soft skills
Some of the more prevalent soft skills include communication, listening, relating, and then resolving. I'll break each one down below to provide more clarity and drill down on the value of learning them through soft skills training.
Communication
Every great relationship starts with excellent communication. The best leaders are typically the best communicators.
The best communicators have a way of sharing messages and expectations crystal clear. Everyone knows exactly what to do, when to do it, and how to do it — with the bonus of understanding the importance of why they're doing it.
If you're not a great communicator and you want to become one, investing in training for yourself or your staff is a great idea. You'll be surprised at who your star employees turn out to be with a little bit of communication training.
Listening
It's funny. The best communicators are almost always known as the best listeners by their peers. Listening is a critical element if a person is going to be able to resolve conflicts successfully in the office environment.
Sitting back, relaxing, and listening is quite fun once you get the hang of it. Unfortunately, most people have the "you have to start the conversation, and end the conversation, to rule the conversation" type mentality. This is not correct in terms of communicating successfully, especially in a business environment.
Again, with a little bit of soft skills training, this type of behavior can be turned around quickly.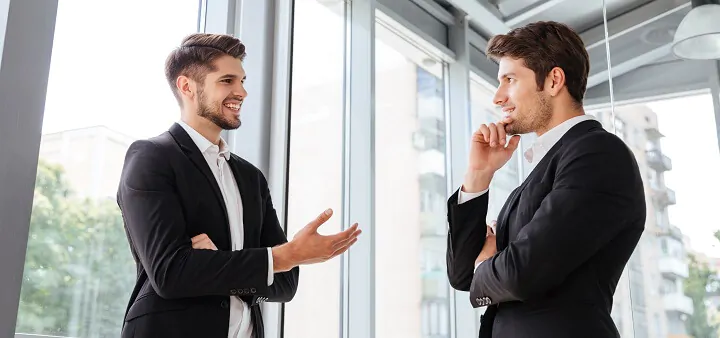 Relating
If you're going to relate to someone, you're going to need to listen to them to understand how they're feeling. When you relate to someone, you feel sympathy and identify with the way they're feeling.
Relating is not always easy to do, especially if your parents didn't instill this trait in you from a young age. Taking a soft skills training course can be extremely helpful in regards to learning how to relate.
The sooner you take action in terms of your soft skills learning plan, the better you're going to do at your workplace. The hidden gem with relating is searching within yourself to find a similar experience that's occurred in your life that made you feel the same way.
If you can do this, you're going to be in great shape for continued success.
Resolving
Start at the finish line and work your way backward. There's no sense in trying to hit the wrong target. Go right at the main issue, get down to what is needed for a positive outcome to occur, and then commit to going out and making it happen.
The resolution is the follow-through, and it's the part that the person you're interacting with is going to remember most. So be sure your words match your actions.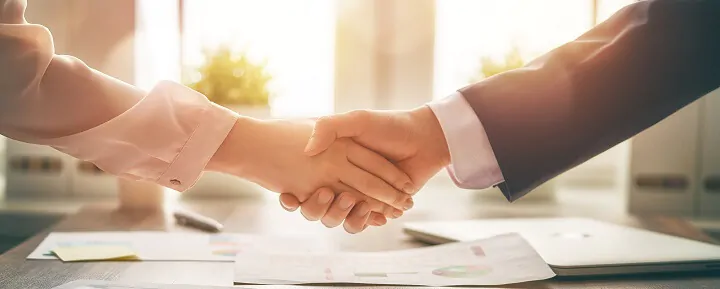 If you're not able to do something to help the situation, then say so. Saying one thing and doing another is never good. Once you break the trust in a relationship, you're going to need to work twice as hard to gain it back.
Be sure to follow up and follow through.
Combining soft skills
I'm sure you see the trend of how all of the soft skills I've shared before are starting to tie together. Using soft skills, in combination, is like cooking a masterpiece recipe that's been passed down in your family forever.
It tastes great every time, and although you may add a little more salt or vegetables than your other family members, it's still marvelous to eat.
Training is the way to progress
Upskilling your employees with essential soft skills will pay dividends for the growth and success of your business.
GoSkills offers a range of award-winning soft skills courses and a free learning management system to help you track and manage your training.
Try it for free today, for an unlimited number of learners.
Train any size team
It's easier than ever to track and manage your team's training with the GoSkills LMS.
Start for free