Accreditations
Our dedication to quality comes with great rewards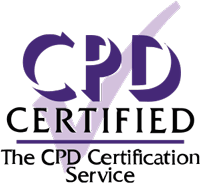 Continuing Professional Development Certification Service (CPD UK)
GoSkills is a member of the Continuing Professional Development Certification Service (CPD UK). Our courses have been accredited by the CPD UK, which means that they meet the industry-wide guidelines for continuing professional development. As defined by CPD UK, 'the guidelines are in place to ensure professional development is relevant, purposeful, educational, applicable for the improvement of professionals and industry standards.'
In any profession it is essential to refresh and upgrade your skills. Pursuing continuing professional development with GoSkills can help you stay relevant and keep your skills up to date in the workplace. By learning with us, you can be assured that our courses meet required CPD standards for quality of learning.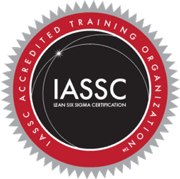 International Association for Six Sigma Certification (IASSC)
The International Association for Six Sigma Certification (IASSC) is a Professional Association dedicated to growing and enhancing the standards within the Lean Six Sigma Community. IASSC is the only independent third-party certification body within the Lean Six Sigma Industry that does not provide training, mentoring and coaching or consulting services. IASSC exclusively facilitates and delivers centralized universal Lean Six Sigma Certification Standards testing and Lean Six Sigma training program Accreditations.
The IASSC has reviewed and accredited all GoSkills Lean Six Sigma courses:
GoSkills Ltd is an IASSC Accredited Training Organization™.
Project Management Institute (PMI)
GoSkills is a member of the PMI ATP Program. PMI does not specifically endorse, approve, or warrant ATP's products, courses, publications, or services.
To earn the PMI Authorized Training Partner designation, a provider must meet rigorous standards for quality and effectiveness. By training with GoSkills, you can be confident that your course content and instructors meet the highest quality standards.
The PMI ATP seal, PMI, PMP, CAPM and PMBOK are registered marks of the Project Management Institute, Inc.
PeopleCert
PeopleCert is the global leader in the assessment and certification of professional skills, partnering with multi-national organizations and government bodies to develop and deliver market leading exams worldwide.
GoSkills Ltd is a PeopleCert Accredited Training Organization.