We're thrilled to share another GoSkills award – this time for our Learning Management System (LMS) as a Learning Delivery Platform in the Business and Industry division!
The International E-Learning Association (IELA), through its annual awards, recognizes the best uses of technology to improve learning and job performance within companies or through individual professional development. The IELA Awards Committee evaluates submissions based on various attributes, including educational soundness and effectiveness, user experience, and overall significance.
Here is what our co-founder, Bhavneet Chahal, had to say about this achievement:
This latest award joins our growing collection of accolades for the positive and groundbreaking ways in which we're shaking things up in the e-learning space. GoSkills is incredibly proud to receive this recognition, and we remain committed to finding innovative ways to make high-quality business education accessible to everyone.
The GoSkills platform functions as an all-in-one elearning hub to seamlessly deploy organizational training by means of a Course Library with over 110 industry-accredited courses. Our LMS features robust reporting capabilities and customizable course content by means of an easy-to-use course builder and content-ready course templates.
---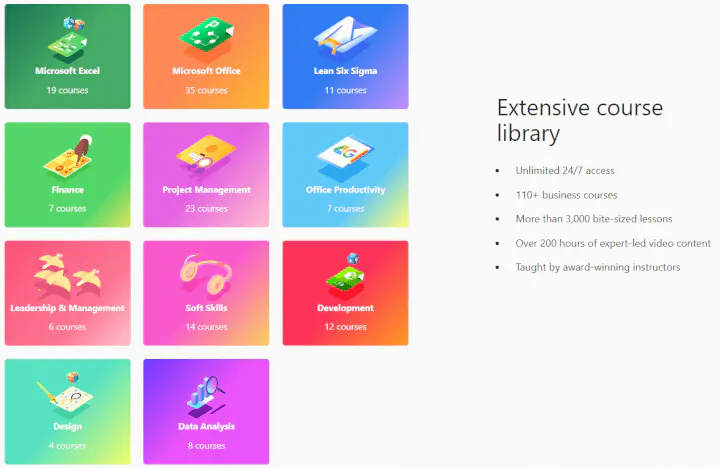 ---
GoSkills' responsiveness to customer feedback means we're always looking for ways to meet and surpass their expectations. Recently, GoSkills has added generative AI technology to help educators and subject matter experts quickly organize content into a course-ready format with Genie, a first-of-its-kind course-authoring AI assistant. With just a few questions, Genie can generate a course summary, course outline, lesson content, and quizzes appropriate for its intended audience. Output is embedded within the LMS, so that training can be deployed seamlessly.
This significantly reduces course ideation and organization for learning and development (L&D) managers, and helps teams achieve their learning goals faster.
---
The 2022 winners in the IELA Learning Delivery Platform category were Lecturio, SkyllGym, and SimpliLearn. This year, GoSkills was the only platform to receive this award. To learn more about the other award categories and winners, visit the IELA website.
Train any size team
It's easier than ever to track and manage your team's training with the GoSkills LMS.
Start for free