Most companies today rely on digital tools like email, group chats, calendar invites, and notifications to communicate, assign tasks, and keep operations running smoothly. In fact, this practice is encouraged as it saves time and allows employees to stay productive by reducing interruptions and distractions in the office space.
But when it comes to engagement, it takes more than using the right tools to keep your remote employees on track. And when dealing with a remote workforce, you can't always employ the same tactics you would use when working face-to-face in an office setting.
Managers need to ensure that they are using the right strategies and tools to keep their remote employees engaged with their work in a meaningful way.
As you'll see in this article, remote workers just need a different approach to stay motivated and productive. Our guide on how to engage remote employees will discuss the pros & cons of remote work and how managers can step in to support remote workers.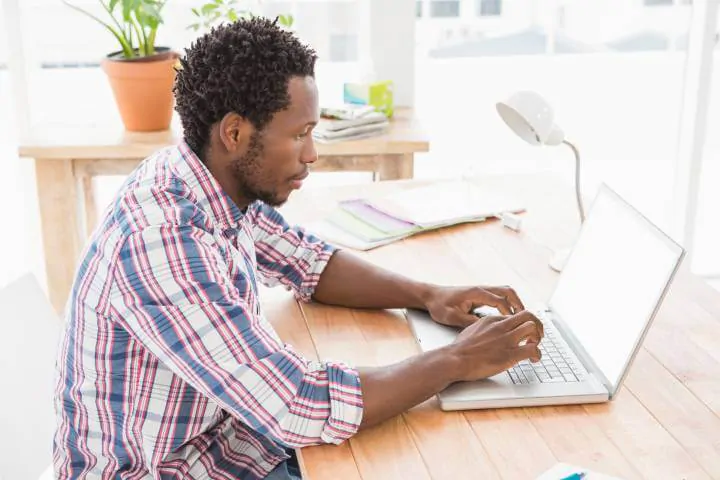 Pros & cons of working remotely
Remote working comes with a series of pros & cons that must be considered before making the switch. In this section, we'll briefly discuss some of the most important positive and negative aspects, but each company is different. As such, a thorough analysis of your work culture is more than recommended.
Pros
Happier employees
According to Owl Labs' State of Remote Work report for 2019, full-time remote workers are happier than on-site employees. Even more, according to the same report, remote workers stay with their companies longer.
As such, the flexibility offered by working from home is extremely appreciated by employees. This leads to people who are more invested in the company's future and who don't feel the need to look around for something better.
Access to better talent
Right now, the workforce is going through a significant change. The older generations are retiring and millennials are taking over. As expected with most major changes, there are frictions between that stem from different perspectives on the workplace.
The generation that's leaving considers the 9-to-5 work experience as the optimal work experience while millennials are happier with flexible hours and remote working. They are also more interested in companies that value their employees and proactively invest in their happiness.
As such, your company has better chances of impressing the young workforce if you are comfortable with working from home.
Opportunity for cost savings
Fewer people in the office means lower maintenance and energy costs for the company. It also could mean paying for a smaller office space or eliminating this expenditure completely.
A recent Global Workplace Analytics study says that a regular business can save around $11,000 per person, per year, by providing employees with remote work possibilities. So, it's a win-win situation for employees and their employers.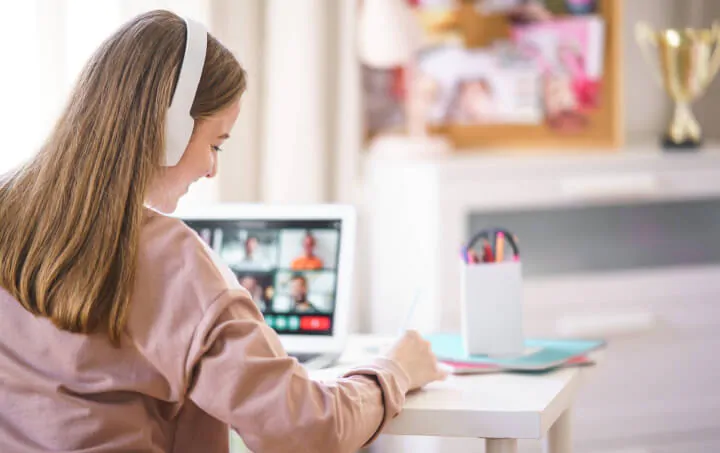 Cons
Low productivity & motivation
On the other side, remote team members can suffer from a lack of motivation which leads to low productivity. However, this shouldn't be taken as a failure of the work-from-home system. It's a normal side effect of changing the work environment. In addition, the lack of motivation can be a bit more accentuated if the change happens too fast.
The situation can be solved by implementing various strategies to support remote workers (which we'll discuss in the second part of this article).
Social isolation
Without daily office interactions, remote workers are more prone to being socially isolated. Of course, the situation is worsened by the social isolation rules associated with the pandemic. Still, we can use modern communication tools and strategies to help people create real connections (even if the interaction is mostly online).
Greater risk of security breaches
More people are using tools for remote work, the interest in online courses has increased, and internet and streaming services are on the rise (just to name a few of the effects).
But there's also a dark side. Specialists warned businesses, organizations, and governments everywhere that we should expect a rise in cyber criminality. And, as predicted, the number of scams, phishing attacks, data breaches, and more has skyrocketed.
Cyber attackers use people's need for information, anxiety, and a lack of cybersecurity knowledge against them. They are also attacking videoconference software and exploit any vulnerability in various software applications.
In this case, the best way of prevention is education. Your employees need to know the risks they expose themselves and the company when they don't follow the in-place security protocol for remote workers. While these issues may have been highlighted during the pandemic, this is a general rule that applies at any time. Another important preventative measure is having several layers of security, such as adding a DMARC record to your domain.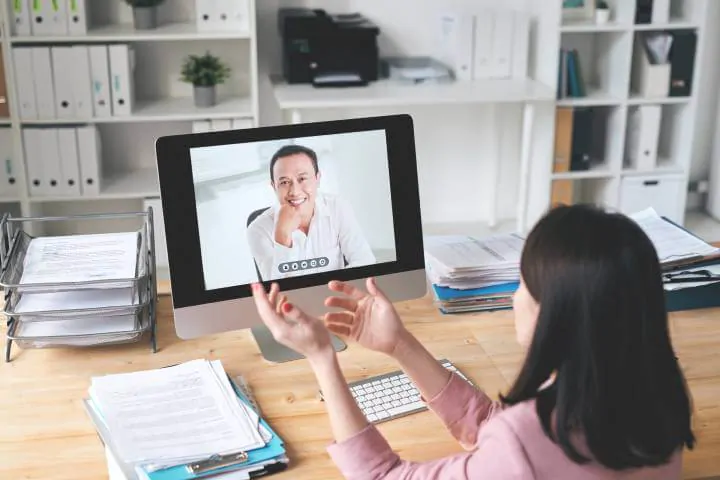 How to engage remote employees (strategies that work)
Most companies have various strategies to keep employees motivated and energized when working on-site. But the situation changes when we're talking about remote team members who don't physically interact with each other or their managers.
Remote workers need a slightly different approach; one that includes some of the tools and strategies mentioned below.
Establish clear goals & expectations
Keep in mind that your people are adjusting to a new work environment that requires a bit of extra effort when it comes to communication. Also, the lack of direct supervision and a more relaxed environment can cause some delays and confusion.
To make sure everyone knows what they have to do and when they have to do it (this is very important!), establish clear guidelines. Conducting daily stand up meetings where employees briefly state what they accomplished yesterday and their tasks for the day ahead can help keep everyone on the same page and identify challenges or roadblocks before they get out of hand.
This allows employees to structure their time around expected deadlines and milestones, giving structure to their workdays while still allowing a great degree of flexibility. For managers, this means having an oversight of each person's required tasks, and communicating this to them clearly. This approach also helps prevent managers needing to excessively supervise or micromanage their reports.
Allow flexibility
The reason why remote workers are happier with this arrangement is flexibility.
Let's take a remote worker called John. He knows he needs to finish his report by 4 pm in the afternoon. His schedule is otherwise open for the day so, as long as he respects the deadline and delivers quality work, he can decide to take a break. He could go for a walk in the park with his dog or he could go to the gym earlier than usual (in a world where we are allowed to do so).
This is not possible in the office, where people must be on-site during the program. So, even if it's an easy day, with not so much to do, you can't take advantage of it.
The manager of a team or business must trust that, once provided with clear guidelines, people will know what they have to do and by when. The secret is to switch the focus from tasks to smart goals.
The complete opposite of this would be to install tracking software on remote workers' devices and ask them to send hourly reports of their progress. This strategy will create a tense environment that will lead to a loss of trust and loyalty.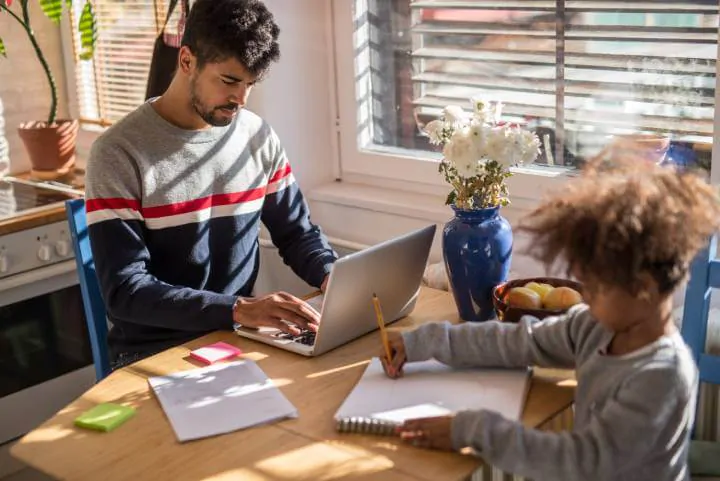 Work on transparency
According to the monthly Remesh Live! Series report, there are employees who feel their company's transparency in communication improved during the COVID-19 situation. The percentage differs from one generation of workers to another, but it speaks about a major problem in today's companies - a lack of transparency.
While we agree there are aspects you can't share with the entire staff, it's important to provide everyone with access to basic information. This also means keeping remote workers in the loop.
A great example of open and transparent communication comes from companies that created special pages or group chats where employees could ask questions and express concern. This strategy is especially impressive in the current social context.
Implement meeting protocols
We all know at least one funny video with a failed attempt at looking professional on a video call!
Whether it's the one with the kids bursting in the room followed by their nanny or the one where the cat in the background took the attention away from the speaker, videoconferences can be difficult to master when working from home.
That's why each company should establish a videoconference meeting protocol. For each meeting, it should be clear who is initiating, who is leading, who should participate, and the acceptable dress code.
A good rule is to ask people who aren't currently speaking to mute their microphones until they have something to say. This reduces background noise (other people talking, background music, loud neighbors, and so on).
When holding a meeting that includes on-site and remote employees, make sure that everyone's opinion and feedback is heard. In a face-to-face meeting, it's easy to get carried on and forget about the ones on the screen.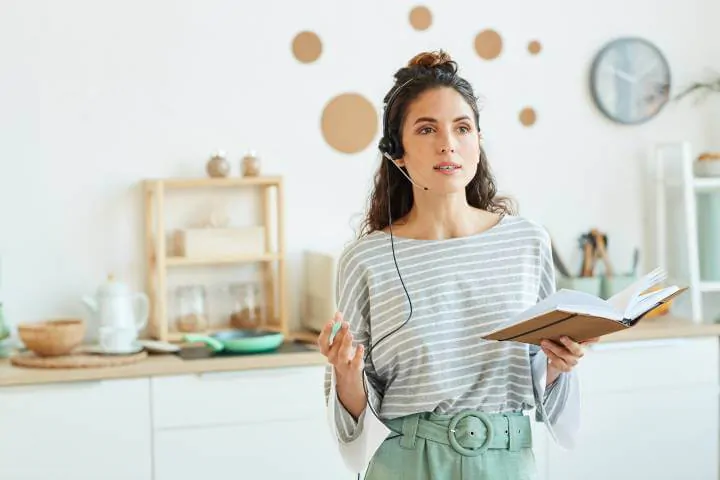 Emphasize teamwork & give credit where it is due
Due to videoconferencing software, chat tools, and cloud storage, teamwork is possible for remote team members.
For instance, with tools like Google Drive and Slack, you can have people located in different countries working on the same presentation, in real-time. However, the distance and lack of face-to-face talks can produce an imbalance in how much people share or how involved they get.
To promote teamwork with a healthy balance, keep track of everyone's progress, and reward the members whose efforts are worthy. Also, reward teams who prove efficient in working remotely and encourage the ones that have communication issues.
Don't lose the human connection
Whether you do it online or offline, the human-to-human connection is important.
While social distancing is still in place, you can organize various online informal meetings to play a game or just have a heart-to-heart with a few colleagues (browse some interesting ideas here and here).
When employees can meet face-to-face again, make sure that those who remain as remote workers are always invited to events. Also, it helps to have outings with the entire team (on-site and remote members) from time to time. This way, people have the chance to meet each other and learn about their colleagues in person, not just through a screen.
Wrap up
Remote working is here to stay, and in the near future, more and more people will join the trend. This means there will be more teams with both on-site and remote workers, making these tips and strategies important for any manager trying to engage their remote employees.
With a bit of patience, planning, and a tool like the GoSkills LMS, your company can transition to remote work naturally and keep your team engaged and productive. With GoSkills, you can add your own courses and materials, link to your live or recorded meetings or training, and get access to our award-winning course library. It's free to sign up and add an unlimited number of learners. Start training your team today.
Train any size team
It's easier than ever to track and manage your team's training with the GoSkills LMS.
Start for free