You can gain important knowledge and experience through an internship you can't gain through looking at college textbooks alone. That's why knowing how to find internships is one of the most important things for a college student to learn.
When you apply for a job, you're ten times more likely to get hired if you've had an internship
What exactly is an internship?
An internship is a program that employers offer to college students, allowing the students to work either full or part-time, sometimes with pay. Why would anyone agree to work without pay? There are plenty of reasons an internship would not only be beneficial to a college student, but even necessary.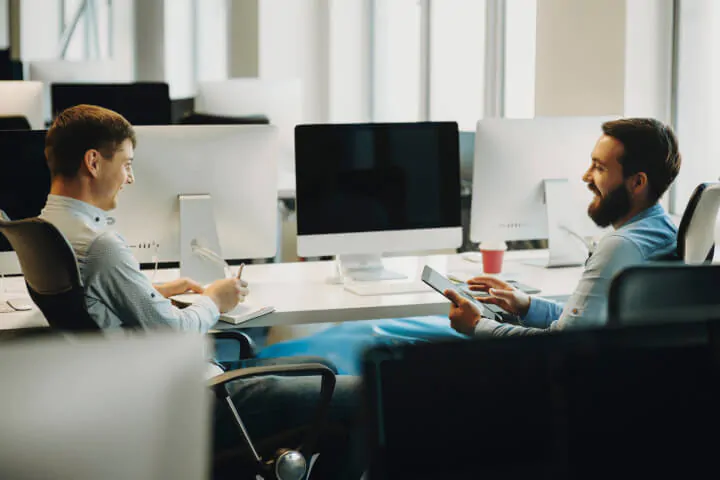 Benefits of an internship
When working as an intern, you have the chance to make connections with specialists in the industry who may serve as great references or even future employers. Don't assume that finding a job will be easy after you graduate college. Most employers want to hire someone who has experience. Yet, you can't get experience without a job. That's why an internship is so valuable. It helps you get at least a little bit of experience to add to your resume, making you stand out from other recent grads. Take a look at some other benefits of an internship.
Gain experience that you can't learn in a classroom
No matter how much your instructors try, they cannot teach hands-on work experience. With an internship, you have the ability to witness the day-to-day duties of a job while also learning soft skills like teamwork and effective communication.
You'll likely learn computer programs unique to a specific job title as well. For example, during your internship, you may realize that you want to focus on a specific career path that was only touched upon during your college coursework. During this time, you may realize that this career path heavily utilizes Excel, a program that you know but aren't an expert in. It would be wise to find free time in your schedule to take an online Excel course that helps you become more confident in this area.
You can then highlight your Excel knowledge on your resume. This is something you may have never realized a need for without an internship.
Give yourself a leg up in the job market
One of the most valuable benefits of an internship is that your work experience will set you apart from other college grads. You'll likely require less training and be trusted to take on additional responsibilities.
You'll also have worked through any kinks that wouldn't otherwise be acceptable in a full-time job. For example, employers tend to be more patient with interns so it is more acceptable to make mistakes as an intern than it is as a hired employee.
Learning through your mistakes is the best way to learn, so don't be afraid to ask questions during your internship so you can prove your worth eventually as a full-time employee.
Want to learn more?
Take your soft skills to the next level with our comprehensive (and free) ebook!
Get paid!
There are many paid internships available these days, which can be a huge help when you need transportation to and from your internship as well as some new clothes to make you assimilate with the professional crowd. That's not to say that unpaid internships don't have their benefits. You'll have to weigh the pros and cons of each if given the opportunity to choose between the two.
Network with other professionals in your field
Sometimes it's less about what you know than about who you know. An internship gives you exposure to specialists in your industry and a chance to make a lasting impression on them.
These connections may end up leading to a successful career.
You may even transition from intern to full-time employee if the company decides to hire you after you graduate. Some organizations use internships as a way to "test out" staff before hiring them.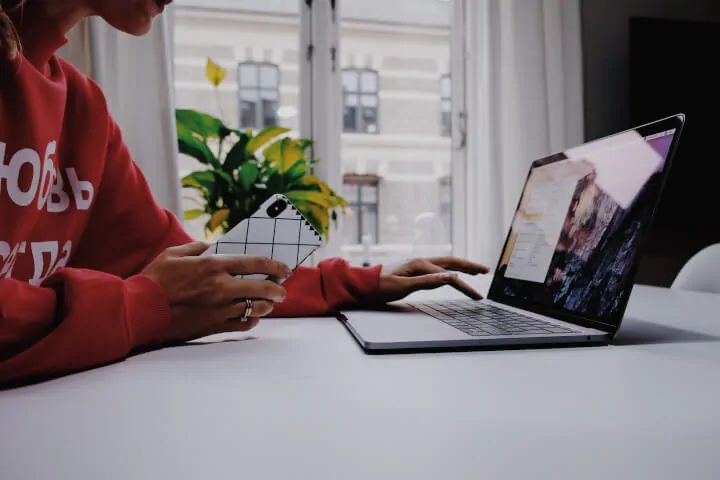 How to find an internship
It does require some time and planning, but the payoff is worth it in the end. Here are some helpful tips for finding the best internship from career consultant Stella Meadows at Essaytigers.
Begin your search early
Realize that internships don't start and end according to your schedule or what's convenient for you. Many companies have early deadlines and start recruiting on a specific schedule every year.
In short, don't procrastinate. It may help to check with your college or university to see what they recommend and offer you their knowledge on the deadlines set by certain organizations that they work with on a regular basis.
Broadly define your career path
You should have a general idea of what you want to do for your career, however, you don't need to be too specific.
Internships can help you narrow down your career path even further. Just focus on what you enjoy doing, what your interests are and what you're good at. You most likely did this when choosing your major and minor anyway.
Realize that if you choose an internship in a career path you realize you don't like, you can always adjust your focus after you graduate.
And on that note, don't ever quit your internship. Go there every day with an optimistic, professional attitude even if you dislike it. Never burn your bridges.
Network with everyone you can
It seems like finding an internship is really hard, but it can help to get the word out. Tell your family, other students, professors and your advisor about the fact that you're looking for an internship. They are then more likely to keep you at top of mind when they learn of opportunities.
Here are some tips on networking while you're in college.
Check websites, and attend job fairs
While your university or college may have a Career Services Center to help you find internship opportunities, you can also do the legwork on your own through online internship finders and job boards. We'll list some examples further on in this article.
Contact employers directly
You may already have a dream job envisioned in your head. If so, just contact them to inquire about whether they offer any internships. If you do this, however, be prepared with an "elevator pitch" - something that lasts about 30 seconds and briefly describes why they should take you on as an intern.
Don't hesitate to contact companies via different channels of communication such as email, phone, and even social media. Follow any companies you'd like to work for on sites like Facebook and LinkedIn to see if they're posting their internship information there as well.
Brush up on your skills
While you're reading the various descriptions for internships, you may realize that they're looking for someone who has at least a little knowledge of a certain topic or software. Maybe it has been a while since you used PowerPoint but there is heavy PowerPoint use for a certain internship opportunity you have your eye on. Take some time to brush up on PowerPoint with a quick online refresher course in order to put your best foot forward in the role.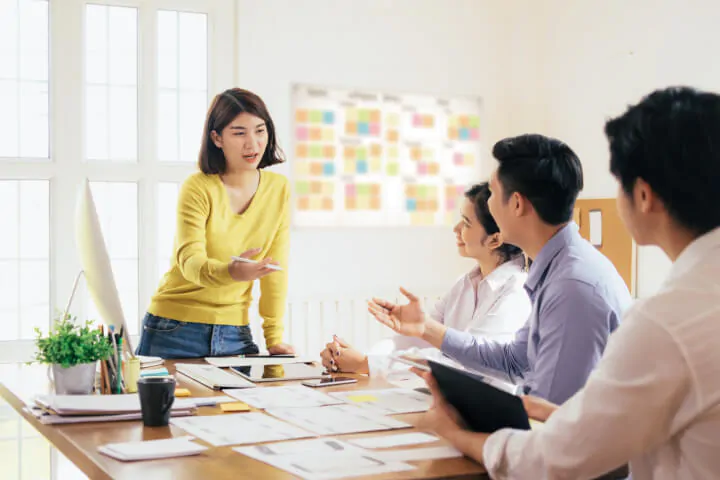 Best websites for finding an internship
The best resources for finding an internship may depend on your chosen career path, but checking out some internship-specific and some general job-search websites can help get you started.
Internship-specific websites include:
Regular job sites that list internships:
Know how to ask for an internship
Once you know where to look for an internship, you have to know how to ask. Here are three tips:
Find the right people. Look on Linkedin using their advanced people search option to find out who handles internships at the organization you want to work for. Don't just pick a name and hope they send it to the right person. They likely have more important things to do if they're the CEO of the company, for example.
Be short and sweet. Don't ramble on. Start by simply saying you're looking for an internship before you even consider launching into your elevator pitch. If they say they don't have any, leave it at that and thank them for their time.
Be polite. Realize that the person who does the hiring and placement of interns is likely busy doing other job duties too. Respect their time and be polite when reaching out to them. Never assume that they're simply sitting around waiting for an intern to contact them.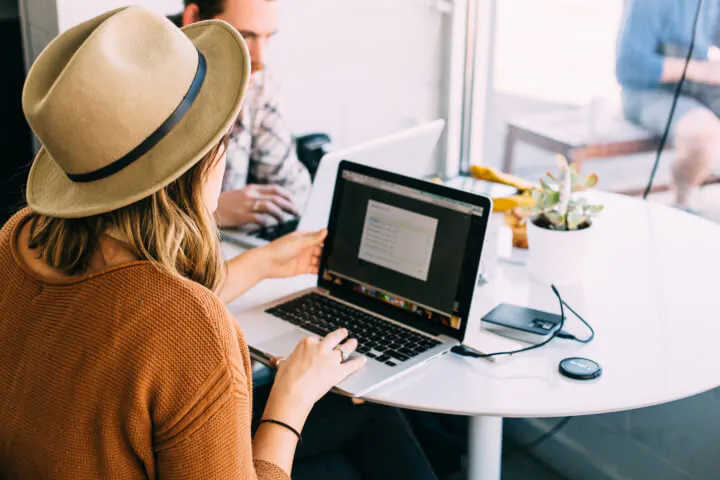 Follow up after your internship interview
Even if your interview didn't go the way you'd hoped, it is customary to send a brief thank-you email showing that you're grateful for the time the hiring manager spent with you. In fact, according to a survey from CareerBuilder, 1 in 5 hiring managers reported that they would be less likely to hire a candidate if they didn't send a thank-you.
Send your thank-you message as soon as possible after your interview, while your conversation is still on their mind.
Of course, you can always learn some interviewing skills to help you land that interview before you need to send the thank-you email. Check out some of the most helpful interview questions and answers for soft skills, start ups, finance, design, and project management.
Prepare to shine in your internship with online skills courses
Whether you're a college student, new graduate or simply someone looking for a career change, an internship can be a great way to learn about a new career field and learn new skills. Even unpaid internships can prove quite valuable as they can mean the difference between an unsatisfying career and a fulfilling one.
Thanks to the internet and social media, finding an internship today is easier than ever, yet it also means that you may have more competition. Be sure to brush up on any skills you can to set yourself apart from other candidates.
Whether it's essential computer skills like Excel and Word, or you need to brush up on your business writing or public speaking skills, GoSkills has got you covered, you can even check out the new grad starter pack.
Sign up for a 7-day free trial today to start learning some practical skills sure to set you up for your next internship.
Prepare for your dream job!
Start learning for free and ace that interview!
Start a free trial