Whether you see them as an art form, post them as a coping mechanism or share them as an expression of joy, the humble meme has taken center stage during the COVID-19 pandemic as millions of people adapt to working from home.
In a few short weeks, the world has collectively generated and shared so many memes, it rivals only "time spent looking at exponential graphs" as the most popular pastime.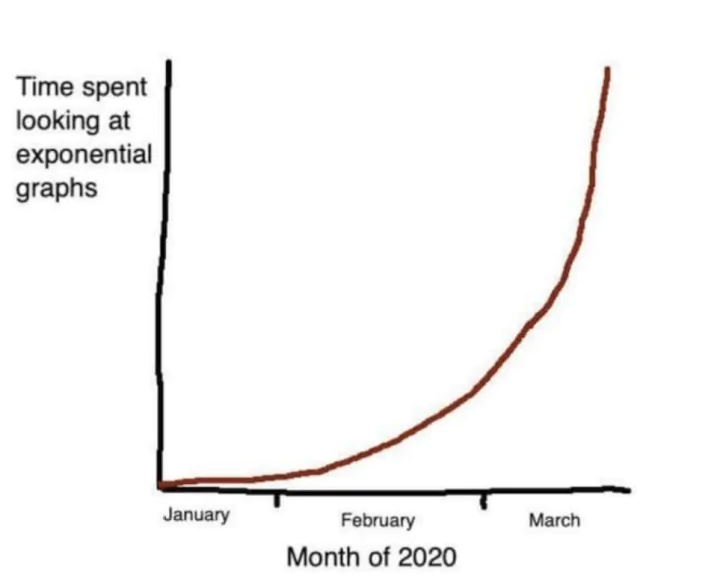 And when the world goes into lockdown, the internet gets creative.
We've rounded up some of the best working from home memes and creative quarantine posts to brighten your day, whether you are new to remote work or you're a seasoned pro.
Want more productivity tips?
Take your productivity to the next level with our comprehensive (and free) ebook!
Virtual meetings
With social distancing measures in place, most workplaces have switched from face-to-face meetings to video conferencing. Let's take a look at some of the universal quirks and challenges of holding virtual meetings with your team.
I guess we're about to find out which meetings could've been emails after all...

— Sara Wallace Goodman (@ThatSaraGoodman) March 8, 2020
Today I made a Zoom background of myself accidentally walking in on myself in a Zoom meeting. pic.twitter.com/Rl2AsjfZ7V

— Dan Crowd (@itsdancrowd) April 3, 2020
it's all fun and games until you walk in on yourself eating bad quesadilla on a @zoom_us meeting pic.twitter.com/oJEbEOHzns

— David Zhou (@dz) March 23, 2020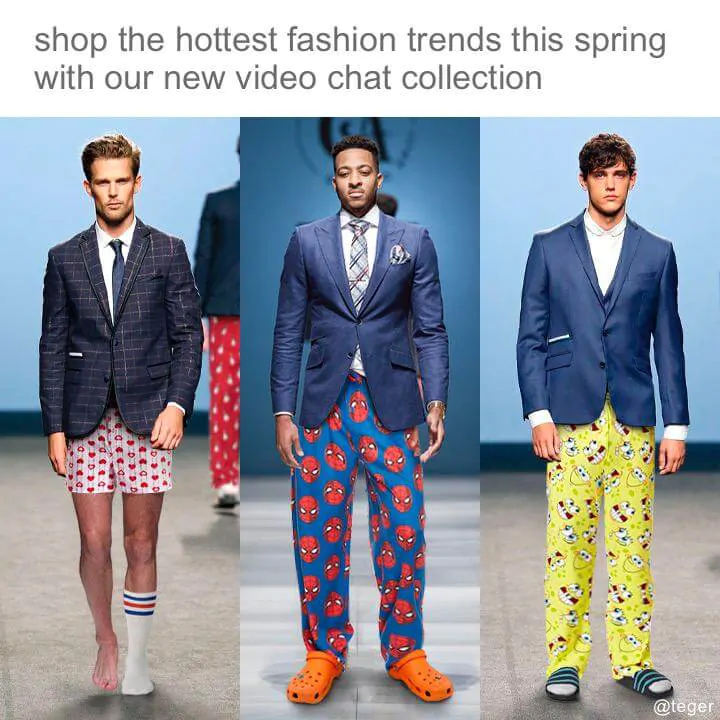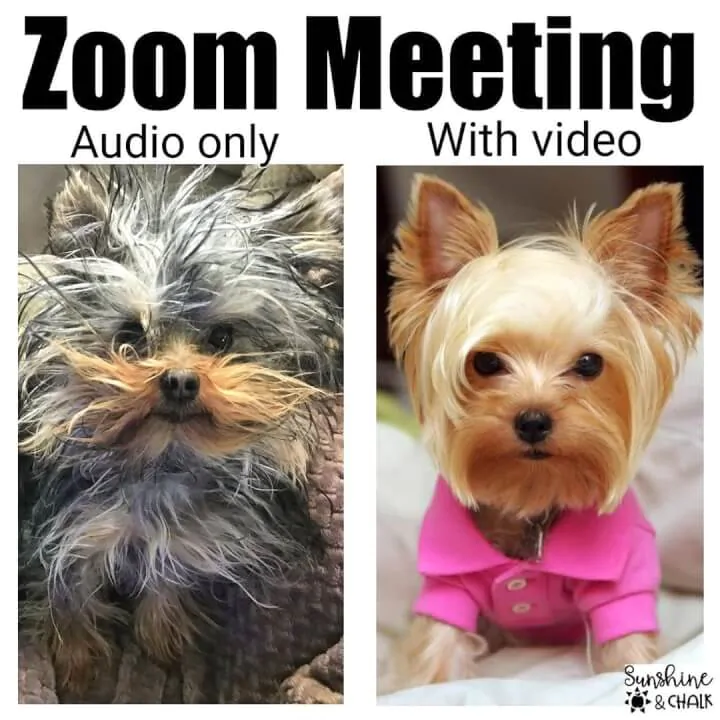 No one:

Your colleague: pic.twitter.com/yLmxro0KVi

— Michelle Ghoussoub (@MichelleGhsoub) April 3, 2020
To everyone now working from home, let me introduce you to conference call bingo. pic.twitter.com/tBTsxKeYv8

— Runa Sandvik (@runasand) March 11, 2020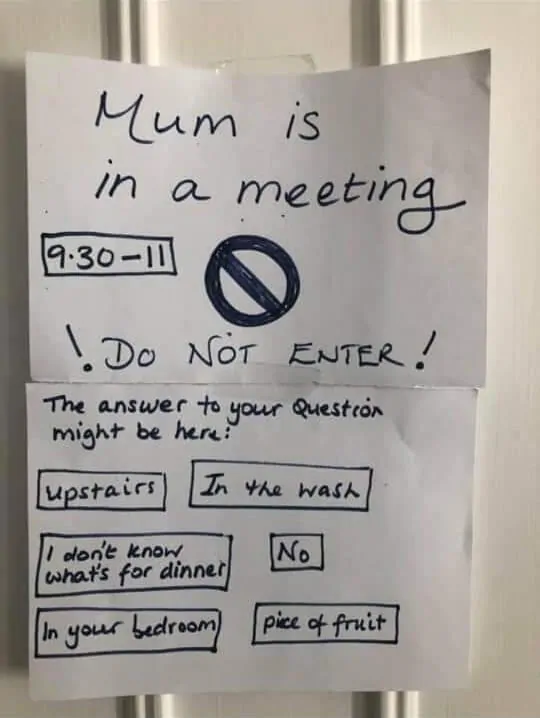 New to working from home
With millions of people suddenly working from home, freshly minted remote workers have been quick to learn the ropes and adapt to their new lifestyles amidst the pandemic.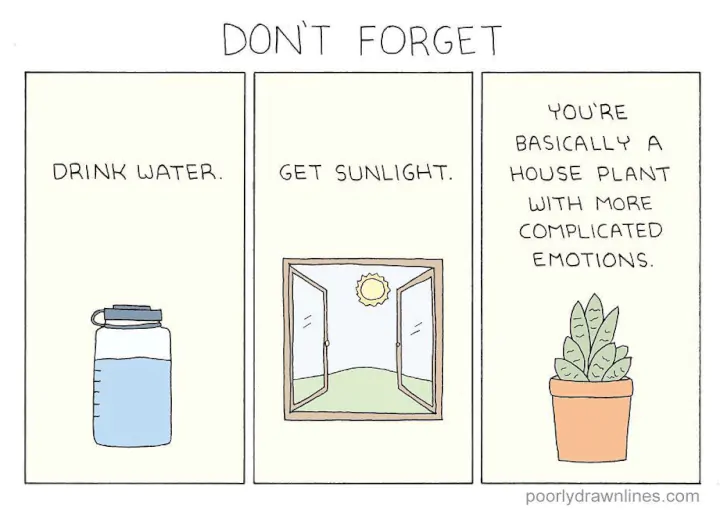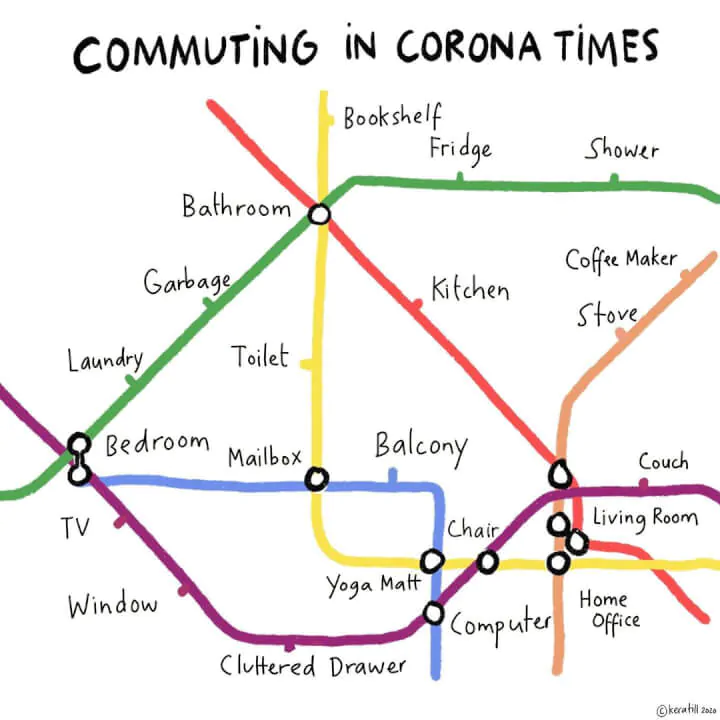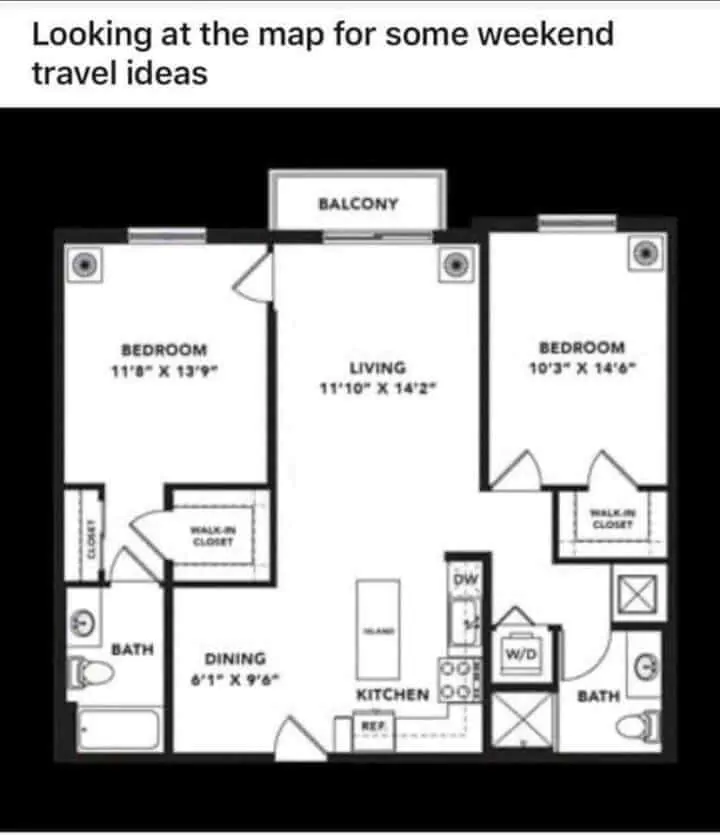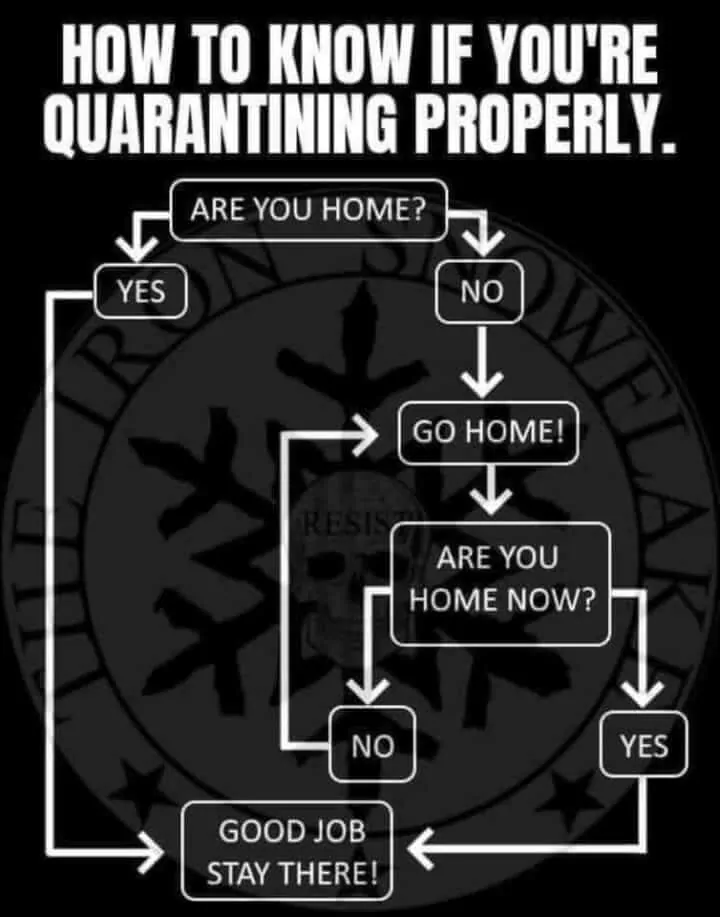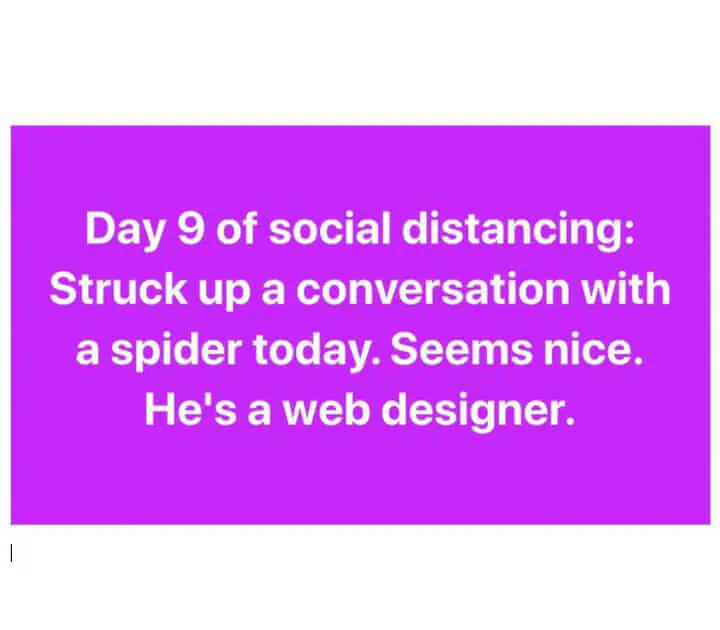 newly remote coworkers on slack every four minutespic.twitter.com/8gQ9NKCBUg

— Maxim Leyzerovich (@round) March 13, 2020
9 to 5 (WFH edition) pic.twitter.com/ne0jubrPgc

— Lindsay (Bruce) Crider (@lindsay_crider) March 11, 2020
Experts recommend keeping your daily rituals even while working from home. pic.twitter.com/ktHuEaXMLT

— Tomáš Bella (@kvasinka) March 16, 2020
A post shared by Rowan Akin-Smith (@rowanakinsmith) on Mar 27, 2020 at 1:10pm PDT
Once you pop from r/meme
Already working from home
If you're a freelancer or part of a remote company, chances are you are already accustomed to spending a good chunk of time at home. Admittedly, working remotely in lockdown has its unique circumstances (and less perks than usual), but rest assured - you got this.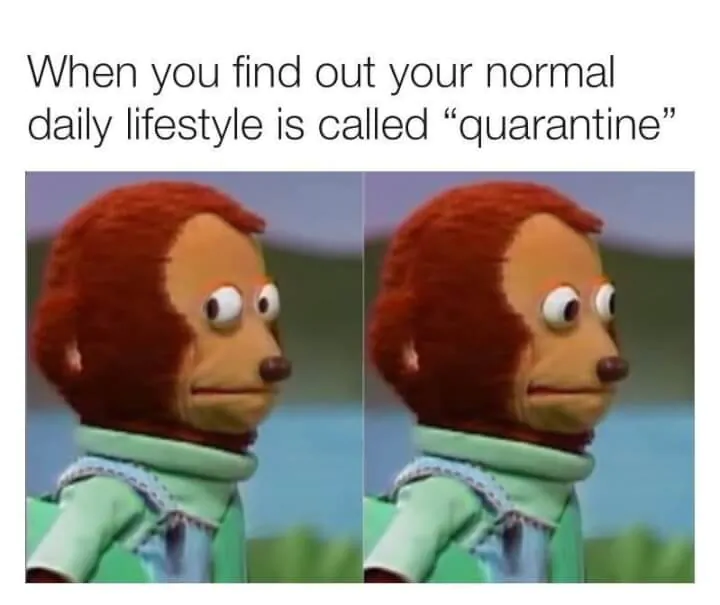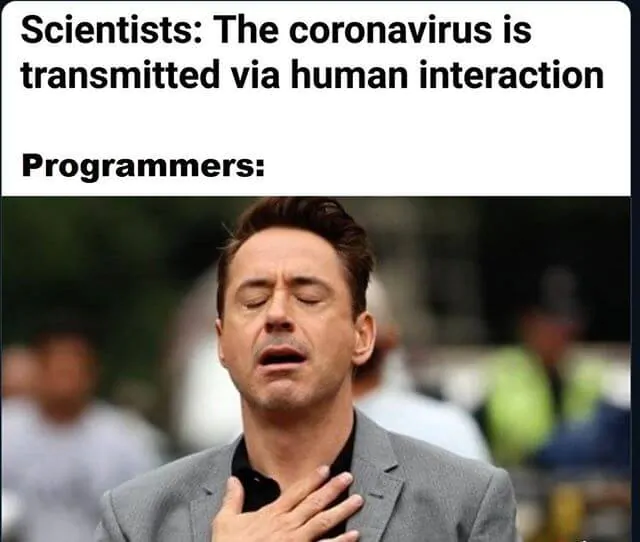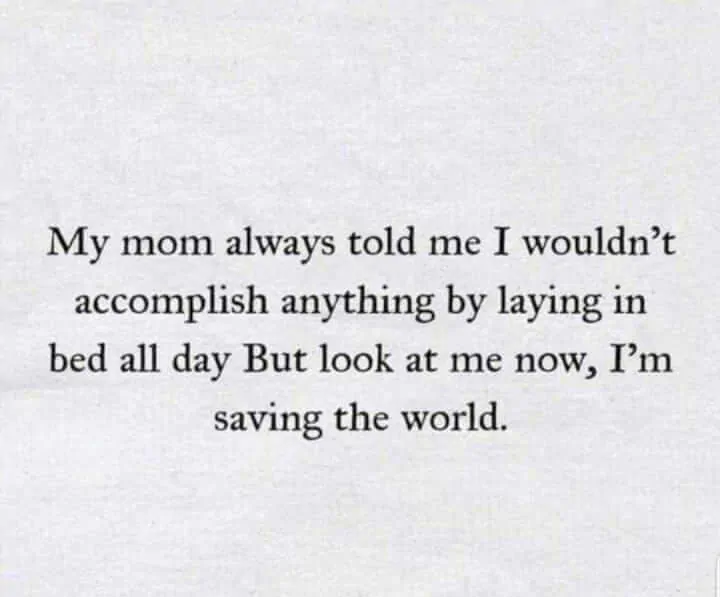 My only advice about working from home in isolation is that you can get dressed if you want, I'm sure it helps some people, but know this: I've worn exclusively pajamas and athleisure for four years and the only downside is that normal clothes feel like a cage of discomfort now

— Keezy Young 🌸👻 (a ghost) (@KeezyBees) March 9, 2020
Taking a break
Taking regular breaks is essential to a productive workday, and having a bit of fun is a great distraction from the news cycle. Add in self-isolation to the mix, and you get a lot of creative minds entertaining themselves (and us in the process).
March 16, 2020
Día 523 en la cuarentena. pic.twitter.com/VP1lxOuu9x

— Saritha. (@_Lov_Nn_7) April 6, 2020
Now the tea bags are sorted I've got time to level out this lawn... wonder if I can borrow Anfield's Keep off the Grass sign 🤔#onebladeatatime #productiveday#snipsnip ✂️ pic.twitter.com/ap510x6mIf

— James Milner (@JamesMilner) March 17, 2020
"how's self quarantine going?" pic.twitter.com/6dzU8UjoeZ

— iqra (@iqraanabi) March 15, 2020
@ladbabyofficial
[🔊] Conquering the Great Wall of Tuna

A post shared by Bengal Wonderland (@bengalwonderland) on Apr 1, 2020 at 6:33pm PDT
A post shared by Enrico Barberis Negra (@enrico_barberis_negra) on Mar 18, 2020 at 11:03am PDT
Dear Friends, I hope you are all well and safe. And if you're going a little stir crazy and need a little relief... I highly recommend. Hello (from the Inside) An Adele Parody by Chris Mann https://t.co/2vjUQBLzfn via @YouTube

— Stephen Chbosky (@StephenChbosky) March 29, 2020
Quarantine Day #9: pic.twitter.com/PWs9AyLDuf

— out of context parks and rec (@nocontextpawnee) March 21, 2020
New coworkers
You might be in self-isolation, but you aren't necessarily alone. Pets, kids, and spouses are proving to be amusing and sometimes distracting companions to share our co-working space with.
Pro-tip for couples suddenly working from home together: Get yourselves an imaginary coworker to blame things on. In our apartment, Cheryl keeps leaving her dirty water cups all over the place and we really don't know what to do about her.

— Molly Tolsky (@mollytolsky) March 16, 2020
Another important thing I've learned in just a single day of working from home in the same space as my husband and overhearing his phone calls, etc.: I really, truly *don't* understand what he does for a living.🤷🏻‍♀️

— Kat Boogaard (@kat_boogaard) March 16, 2020
The real winner of this pandemic are the nation's dogs, who are experiencing unprecedented levels of People Being Home.

— Hanna Brooks Olsen (@mshannabrooks) March 9, 2020
the human has been working from home the last couple days. and every so often. they let me participate in the video calls. all the other humans cheer when they see me. i am the only thing holding their company together

— Thoughts of Dog® (@dog_feelings) March 10, 2020
@mimi_the_gsd
I believe I will need to speak to HR about this, but my new coworker spends a lot of time staring out the window, taking breaks outside, and sleeping on the job. #WFH pic.twitter.com/36VfBgVrSd

— Ricky Ray (@ricky__ray) April 2, 2020
Video call tips and tricks for WFH:

-everyone wants to see your cat
-no, seriously, why are you pushing your cat away
-more cat
-what if we just did a call with your cat

— John Epler (@eplerjc) March 16, 2020
Ballet teacher doing remote schooling due to Coronavirus while the guest instructor has other ideas. pic.twitter.com/YW2RMRsAnD

— Oregon's Reigning Handwashing Champion (@OregonProgress) March 24, 2020
In today's segment of #workingfromhome ; even when I have to step away for a moment from the zoom meeting or #webinar my trusted #secretary will attend. Her notes are not the most legible, though. #WednesdayMotivation pic.twitter.com/1a38ALDeDe

— Judit Ungvári, PhD 🦉 (@jungvari) April 1, 2020
Little bro is working from home and wanted his cat to look more "professional" when he appeared in the webcam during team (video) meetings so he bought him a set of ties. #QuarantineCats pic.twitter.com/WvgOD9FYUJ

— Munya (@WanderinVoyager) March 16, 2020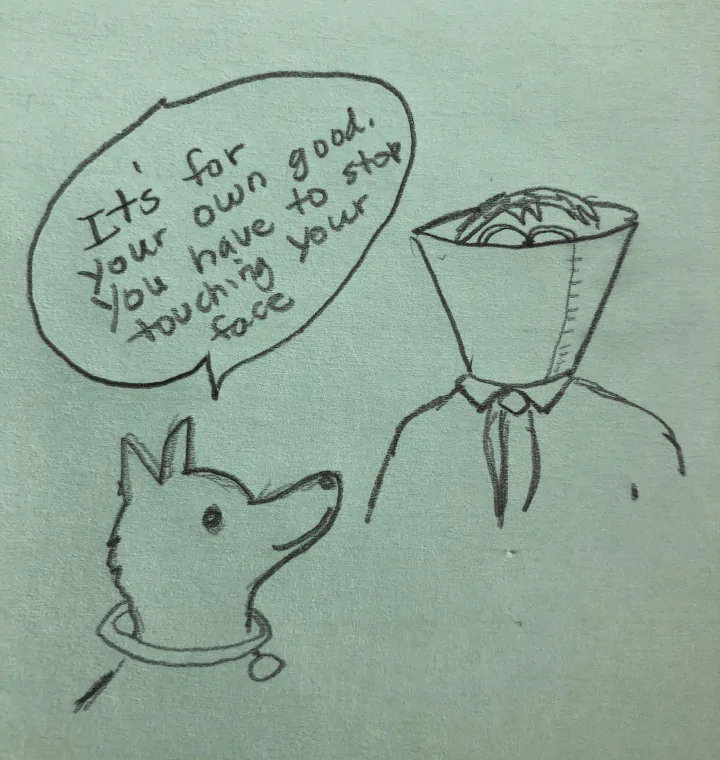 Note: Where possible we have credited the original creators but as memes take on a life of their own, it's often hard to determine their origin. If you see your work here without attribution, just let us know.
Over to you
We hope you enjoyed our round up of the best working from home memes! To share any of your favorites with us, tag us on Instagram, Twitter or Facebook.
If you're looking to boost your productivity, and use any extra time on your hands wisely, start learning new skills with GoSkills' award-winning courses. Learn essential business and software skills like Excel, project management, coding, design and more in engaging bite-sized lessons. Sign up for your 7 day free trial today!
Boost your productivity
Start learning productivity tips for free today with GoSkills courses
Start free trial