Developing our people is at the core of what we do.
- Darina Callanan, Human Resources Business Partner at O'Brien Fine Foods
As a family-run business with more than 20 years of experience producing premium meats, O'Brien Fine Foods employs over 600 people and is the leading cooked meats producer in Ireland, with a growing international presence.
This GoSkills success story makes one thing clear: When it comes to O'Brien Fine Foods long-running success, employee development is at the heart of it.
Battle of the Brains
O'Brien Fine Foods partnered with GoSkills to provide their employees with the most engaging learning experience possible. The company leveraged the platform's gamification and microlearning features by creating a learning competition playfully dubbed "The Battle of the Brains."
For this competition, teams competed to complete the most GoSkills courses possible. Not only did employees complete a record number of courses, but they also began recommending specific courses they liked to their colleagues!
The winning team was happily granted the official title of Battle of the Brains Champions, GoSkills branded coffee mugs and water bottles, and of course, plenty of bragging rights!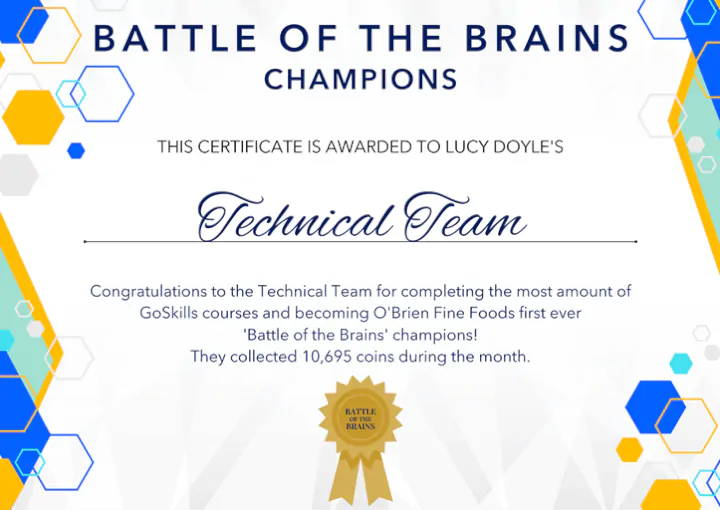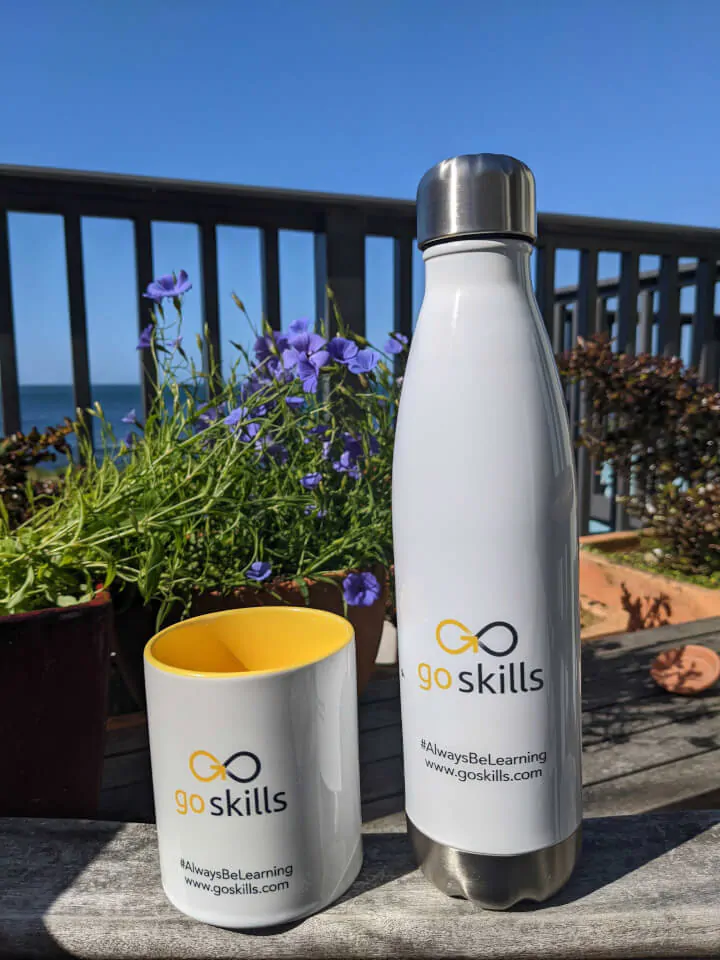 ---
Success Story
Read the complete case study to know the success story behind the O'Brien Fine Foods learning program, and unlock three key takeaways to boost your own company's employee development.
Read the full case study to learn more
Unlock the success behind O'Brien Fine Foods employee development!