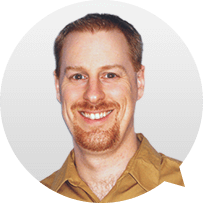 Ken Puls
GoSkills.com
Excel MVP
Awards & achievements:

13 Microsoft MVP (Excel) Awards
Cell Master Award
Vancouver Island's Top 20 Under 40 (2012)

Expertise & interests:

Excel
Power BI suite
Office System
Access
SQL Server
---
Ken is a Certified Management Accountant (CMA) in Canada, who never remembers life without spreadsheets and computers! Since the late 1990s, he has spent his career in the hospitality and tourism industry, in the finance and IT fields. Ken is currently the Director of IT at a resort on Vancouver Island.
To this day, he dedicates a significant portion of his time to developing automated solutions and internal controls, as well as focusing time and energy on improving Business Intelligence systems. Through his work, he designs and develops new systems, using such technology as Excel spreadsheets and VBA (Excel's programming language), automating as many tasks as possible, and thereby saving significant costs and maximizing efficiencies. Ken says, "I love the power that Excel puts at my finger tips and I'm still amazed by the things it can do."
Ken has worked as a freelance MS Office developer, mainly in Excel, but also with Access, Word and Outlook, and currently teaches courses whenever he can. Ken's true passion lies with sharing his knowledge about Excel, and teaching people how to get the most from it.
Ken runs a popular site solely dedicated to Excel training. Even NASA has made use of it, using some of his PDFCreator examples to automate the production of PDF reports that monitor the power supply levels on the International Space Station!
Ken was awarded the prestigious Microsoft Most Valuable Professional – Excel award in 2006; a distinction he has won every year since! The Microsoft MVP Award recognizes exceptional technical community leaders from around the world who voluntarily share their high quality, real world expertise with others. In Microsoft's words, "MVPs are a highly select group of experts representing technology's best and brightest who share a deep commitment to community and a willingness to help others." Worldwide, there are over 100 million participants in technical communities; of these participants, there are fewer than 4000 active Microsoft MVPs. Of this pool of MVPs, fewer than 200 hold the distinction of MVP-Excel globally.
I am a firm believer that properly set up, a computer can process numbers and data far more efficiently and accurately than any human, and that human brainpower should be devoted to solving problems.