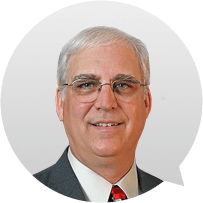 Ray Sheen
GoSkills.com
Project Management Instructor & Author
Awards & achievements:

Project Management Professional (PMP)
Scrum Master with Scrum Alliance
Lean Six Sigma Black Belt with IASSC
Author for the HBR Guide series

Expertise & interests:

Project Management
SCRUM
Product Development
Innovation Management
---
Ray is a certified Project Management Professional (PMP) with the Project Management Institute, a certified Scrum Master with Scrum Alliance, and certified Lean Six Sigma Black Belt with IASSC. He is a member of the Project Management Institute and the Product Development Management Association.
He is president and founder of Product & Process Innovation, Inc. and is a veteran business leader with over 25 years of executive, project management, and engineering management experience. Ray has worked in several industries including aerospace, electrical distribution and utilities, biotechnology, appliances, electronics, machining, medical devices, pharmaceutical, automotive, and financial services. He has held executive management positions in a Fortune 500 company and has been involved in entrepreneurial startup organizations.
Ray has spoken at regional symposiums of the Project Management Institute, corporate programs for project management instruction, and provided expert witness testimony on several lawsuits involving project management and weapon system production on government programs.
Ray provides training and consulting in all aspects of Project Management, Product Development, Innovation Management, Strategy Formulation, Process Design & Setup, Design for Manufacturability, Poka Yoke, Lean Manufacturing, Product Line Strategy and Finance for Engineers through universities such as Worcester Polytechnic Institute, Clemson University, and the University of Winnipeg.
He is also an instructor at the China Institute for Innovation. His recent consulting clients include General Electric, Medtronic, Covidien, Tyco, Johnson & Johnson, Dominion Power, NSTAR, American Superconductor, Draexlmaier, Kaman Aerospace, Endologix, Nypro, and Instrumentation Laboratory.
Organizations implement strategy through projects. The project may be large like corporate initiatives and new facilities. Or the projects may be small local projects like new laptops for the staff or an employee celebration. Regardless of the project size, effective project management leads to better business results.
Courses by Ray Sheen
---
PMI, PMP, CAPM and PMBOK are registered marks of the Project Management Institute, Inc.