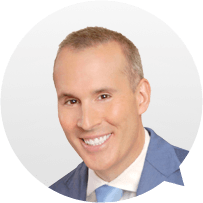 TJ Walker
GoSkills.com
Public Speaking Trainer and Author
Awards & achievements:

USA Today #1 Bestselling Author
Wall Street Journal Bestselling Author
Business Week Bestselling Author
Former President, National Speakers Association, New York
Guinness book of World Records holder for most talk show appearances ever in a 24 hour period
More than 2000 network TV appearances, BBC, CNN, NBC, Fox News Channel, Al Jazeera, RT, CCTV.

Expertise & interests:

Public Speaking
Presentation Skills
Media Training
Crisis Communications
Body Language
---
TJ Walker has been conducting media training workshops and seminars since 1984. Walker has trained Presidents of countries, Prime Ministers, Nobel Peace Prize winners, Super Bowl winners, U.S. Senators, Miss Universes and Members of Parliament.
His book, "Secret to Foolproof Presentations" was a USA Today #1 Bestseller, as well as a Wall Street Journal and Business Week Bestseller. Walker is a also a regular contributor to Forbes and the Reuters Insider Network and has written for the Huffington Post.
A frequent network news communications analyst, Walker has made more than 1000 network TV and radio appearances on CBS, ABC, Fox News Channel, MSNBC, CNN, Bloomberg TV, Al Jazeera, NBC, CCTV, Fox Business, Russia Today, HLN, TrueTV, Comedy Central, Sirius and NPR. In 2009, Walker entered the Guinness Book Of World Records for most talk show appearances ever in a 24 hour period.
Walker is also the producer and host of The TJ Walker News and Comment Channel on YouTube which has thousands of subscribers and millions of views.
Walker was a merit scholar at Duke University where he graduated magna cum laude. He has lectured or conducted trainings at Yale University, Columbia University and Princeton University.
If you have ever had one interesting conversation with one other human being, you have all the skills you need to be a great public speaker.