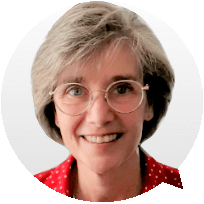 Andy Lanning
GoSkills.com
Certified MS Office Specialist
Awards & achievements:

Certified Microsoft Office Specialist

Expertise & interests:
---
Andy has 20 years of experience in the computer industry and has been training individuals and groups since 1996. As a self professed computer 'nerd', Andy believes in using computer programs like Word to maximize efficiency and solve common workflow issues.
Andy is a Certified Microsoft Office Specialist. She is proficient in Microsoft programs including Word, Excel, Outlook, PowerPoint, and Publisher.
Andy has taught computer VoTech classes at Boise State University and College of Western Idaho, and owns a computer consulting business.
My goal is to lower frustration and raise productivity. And maybe have some laughs along the way!

– Andy Lanning