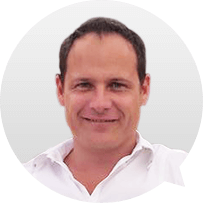 Adriaan Brits
GoSkills.com
Presenter
Awards & achievements:

Masters degree in International and Digital Marketing
IDM Diploma in Digital Marketing
CIM qualified marketer

Expertise & interests:

Digital marketing
Social media marketing
Google Adwords
Google Analytics
SEO optimization
Public relations
Copywriting
---
Adriaan is a marketing consultant and trusted business advisor. With a masters degree in international & digital marketing as well as several years as a senior business partner in UK based training consultancies, he enjoys sharing knowledge that enables businesses and individuals to get improved marketing results.
Today, with clients in the USA, Asia and Europe, Adriaan consults on a variety of business cases and manages several marketing and advertising campaigns. Whether it is aligning copywriting with the culture of in-house sales teams, crafting a new advertising campaign or co-ordinating a research project to understand customer needs better, he believes that by involving all stakeholders in the value chain results can be more sustainable.
The reason Adriaan strongly advocates the sharing of marketing skills via e-learning is twofold: to help companies to better equip existing teams and to prepare more professionals to embrace the global trend of remote working in an alliance type relationship. Adriaan says: "Every new skill a professional marketer ads to their portfolio enables them to make an incremental change for their clients and employers. What excites me most is to see the satisfaction it brings when we apply these skills in a positive way."
Adriaan sees content marketing and publishing as converging rapidly and one of the biggest trends that is shaping the marketing landscape at present. His ability to interpret analytic data helps him to understand how clients relate to content, how efficient campaigns are and what trends to capitalise on. One of his latest hobbies and dissertation thesis is helping multi-channel publishers to make sense of the biggest digital platforms available for content distribution. By making multi-disciplinary marketing skills a hobby, he covers the practitioner angle of marketing, which he seeks to enhance by applying academic case studies to solve client problems.
When a business exists to provide the public with a valuable product or service, often the only missing link is a good marketing strategy and the ability to manage campaigns effectively. Today, more than ever, we are in a position to empower each business to take control of their own success with great marketing skills that are constantly evolving.