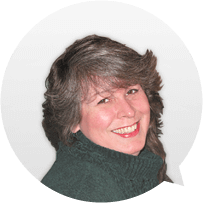 Crystal Long
GoSkills.com
MS Access MVP
Awards & achievements:

10 Microsoft MVP (Access) Awards
Presenter at 2015 Microsoft MVP Virtual Conference and 2015 Microsoft MVP Global Summit

Expertise & interests:
---
Crystal has always loved to teach. As a college student headed to a BSc. in Petroleum Engineering, she tutored her peers in physics, chemistry, math, and writing. She is passionate about sharing her knowledge and empowering learners.
Crystal has provided remote and face to face training in the MS Office suite of applications for 30 years, including Access, Excel, Word and PowerPoint.
Crystal was awarded the prestigious Microsoft Most Valuable Professional award for Access in 2006; a distinction she has won every year since! The Microsoft MVP Award recognizes exceptional technical community leaders from around the world who voluntarily share their high quality, real world expertise with others. In Microsoft's words, "MVPs are a highly select group of experts representing technology's best and brightest who share a deep commitment to community and a willingness to help others."
Crystal was chosen to present about Access at the 2015 Microsoft MVP Virtual Conference, a prestigious 2 day event designed by Microsoft to "showcase how the best and brightest independent technology experts are using Microsoft technologies today."
When YOU are empowered, I have succeeded.

– Crystal Long