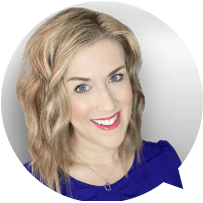 Deborah Ashby
GoSkills.com
Microsoft Office Specialist and Trainer
Awards & achievements:

MOS Master in Office 2013 and 2016
TAP Accredited: Delivery Skills
TAP Accredited: Facilitation Skills
TAP Accredited: Coaching
TAP Accredited: Blended Learning
TAP Accredited: E-Learning Design
COLF Accredited: Online Learning and Facilitation
Member of the British Institute of Learning and Development
---
Deborah is a TAP accredited, MOS certified IT Trainer specializing in the design, development, and facilitation of Microsoft training courses both online and in the classroom. Since the mid-1990s, she has been involved in the IT industry starting her career on an IT Helpdesk for an airline at the tender age of 16. This sparked a passion for travel and in 1997, she left the U.K. and moved to Melbourne, Australia where she furthered her career as an Operations Analyst and programmer.
Deborah returned to the U.K. in 2006 to work in the legal sector in London providing high-level, Microsoft, and bespoke legal application support to fee earners, partners, and paralegals. Since then, Deborah has worked as an IT Trainer at Norton Rose Fulbright, a global law firm based in London, and as a contractor for Microsoft administering Office 365 courses to clients such as U.K. Parliament, the Cabinet Office, The Metropolitan Police, HMRC, and SKY.
In 2016, she joined a young tech startup in Shoreditch, East London. Her role was to create video-led Microsoft training content to be delivered to B2C and B2B customers through a new learning recommendations system. This allowed Deborah to broaden her skillset and learn the art of video production and video editing.
In 2019, Deborah went freelance and started her own company, Train I.T Now Limited. She focuses on creating video-led, Microsoft training courses for clients. She also hosts webinars and live events and produces blog posts. Last year Deborah was asked to take part in the Excel Online Summit. One of a panel of industry experts chosen specifically for this event, she was asked to share her story of her unconventional path into IT Training with the hope of inspiring others.
Deborah's mantra is 'making the complicated, simple for all' and her driving motivation is to help people all over the world gain the skills they need to progress in their career, get that promotion or pass that exam.
In her free time, Deborah loves to learn about history and travel to unconventional places, most recently to Chernobyl, Jordan and Myanmar. She loves photography and her photos have appeared in The Evening Standard newspaper. She's also an avid swimmer, part-time runner, full-time vegan, and animal lover. She resides in London U.K. with her boyfriend and Italian Greyhound, Tilly.