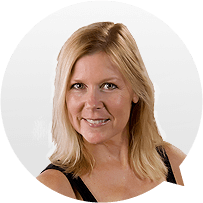 Faith Watson
GoSkills.com
Business Writing Professional
Awards & achievements:

BMA Tower Awards
BPAA (Advertising) Awards
Developer of Brandship™ Navigational
Branding System for Businesses

Expertise & interests:

Corporate Communications
Brand/Marketing Communications
Naming, Taglines and Brand Positioning
Audiences, Industries and Marketplaces
Product and Small Business Launch Strategy
Public, Community and Customer Relations
---
Faith has been a writer in business for 30 years, working her way up in the professional environment from her first position as a receptionist at a small communications agency in Chicagoland. Offered the chance to write office documents on giant desktop computers and proofread final copies of layouts before they would go to print, Faith absorbed many facets of office-related writing, PR and marketing before being promoted to copywriter for major corporate clients in the healthcare, industrial and technology fields.
As a writer, there are few wordsmithing jobs Faith has not been asked to put a pen to. (Those who know her agree: it's a good thing she learned to write and edit, because it cuts down on the chatting…Faith is never short on words!) As an agency staffer and a freelancer, she has worked on teams serving clients such as Motorola, AT&T, Conagra, HIMSS, Physicians Interactive, Panasonic, and numerous medical associations. Faith also created a proprietary methodology for branding and brand management, called Brandship™, which was used exclusively by a business-to-business agency to gain new clients and re-brand those who were struggling.
She has held positions in-house ranging from Marketing Manager of an award-winning home remodeling company to Sr. Marketing Writer for Bally Total Fitness, at the time the largest chain of health clubs in the U.S.A. Faith was the only national writer in marketing for Bally, brought on board to leverage her breadth of skills over many channels, as well as to serve as Managing Editor for The Skinny, Bally's healthy lifestyle ePublication for its 2 million members.
Currently, Faith is a small business owner running a successful online writing service and consultancy for entrepreneurs, pen to ZEN, through her site at pentozen.com. She has published an eBook, The 30-Minute CopyMaster, which she gives away free to subscribers. Faith enjoys personally helping people to succeed. She believes: "Communication is the key to great relationships, and relationships are the key to great business and a great life!"
If academic writing is a foundation for education, and creative writing is a foundation for culture, then business writing is a foundation for progress. Without the ability to clearly and effectively communicate a plan, action, expectation or result--record it, share it, build it, sell it, buy it, fix it, etc.--you can't progress past individual ideas and random deals.

– Faith Watson