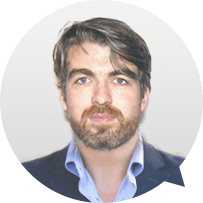 Fergus Fadden
GoSkills.com
Presenter
Awards & achievements:

Cambridge DELTA
Cambridge CELTA
International House COLT
Bachelor of Law (LLB) Honours

Expertise & interests:

Information and Communications Technology in Education
Google Apps
Teaching
Teacher Training
Curriculum Design
Flipped learning
---
The son of a teacher, Fergus has loved helping others solve problems and find better ways of understanding from a young age. He obtained a Bachelor of Law (LLB) Honours degree before completing the Cambridge University Diploma in English Language Teaching to Adults (DELTA) qualification. In 2012, he became a Cambridge ESOL CELTA Assistant Course Tutor.
Fergus has a keen interest in using Information and Communications Technology (ICT) to augment and humanize the learning process. In fact, in the days before cloud based storage tools like Google Drive existed, Fergus lead a project to network all computers in his school to encourage collaboration and sharing of materials. He is inspired by the use of technology to automate the administrative responsibilities of the teacher to allow them to spend more time mentoring, monitoring, facilitating, guiding, and promoting peer learning.
Fergus combines his love of teaching with ICT as the Director of Studies and Head of Curriculum at English Canada. He has developed a number of sessions and mini-courses on the use of ICT in the classroom, and leads projects for the creation of cloud-based digital curriculums for language learners.
Fergus thrives on learning just as much as teaching. He plays the bass guitar, electric guitar and piano and speaks French, Spanish and Portuguese.
In an ever-more tech-driven society, the principled and effective use of the cloud frees us to expand our creativity and capacity to innovate in almost any context. The potential for it's application is only as boundless as your imagination.