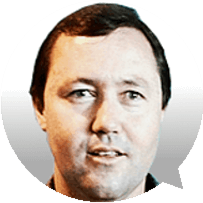 Glen Millar
GoSkills.com
PowerPoint MVP
Awards & achievements:

11 Microsoft MVP (PowerPoint) Awards
Writer of international PowerPoint 2007 online exam
Writer of international PowerPoint 2010 online exam

Expertise & interests:

PowerPoint
Office Systems
Excel
---
Glen is qualified in science and often uses PowerPoint to communicate complex topics to a wide range of audiences. He became frustrated with bad presentations, particularly in 2001 at a conference where he saw a very good topic presented badly. Determined to fix his own presentations (and then the world's) he commenced working with presentation professionals to understand the presentation profession, PowerPoint as a tool, and the good and bad of presentations he encountered.
Today, Glen can look back at many improvements in the software, as well as his own knowledge of presenting. Glen is a popular speaker at the Presentation Summit in the US, known for extracting many graphic and animation effects many believed PowerPoint could never do.
Glen was first awarded the prestigious Microsoft Most Valuable Professional Award – PowerPoint in 2003 and has been awarded every year since up until 2018. At that time, Glen was the first to be awarded for PowerPoint in the southern hemisphere, but pleased to share the award with some of the world's best thinkers and practitioners of presenting.
Glen runs the PowerPoint website www.pptworkbench.com which includes a range of free tutorials, many of them unique when first developed.
I use PowerPoint as my first graphic and presentation program of choice. I believe most people would be stunned to know how many ways there are to save time constructing effective presentations.

– Glen Millar