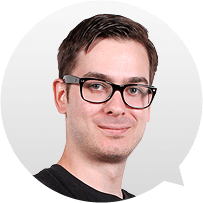 Howard Pinsky
GoSkills.com
Adobe Community Professional
Awards & achievements:

Adobe Community Professional
Online Educator
Over 270,000 YouTube subcsribers
Adobe Photoshop user since 2003

Expertise & interests:

Adobe Photoshop
Photography
Game Design
Photo Editing
---
Howard is an Adobe Community Professional and online educator providing content for Adobe Photoshop and Lightroom. His Photoshop tutorials have been recognized by schools around the United States, numerous design blogs around the Internet, and by Adobe itself. Howard's work can also be seen on YouTube and through Adobe's education portals.
Howard has been using Photoshop for the past 11 years and has primarily focused on design education over the last 7 years, to provide accessible and engaging online video tutorials. Today, Howard is a marketing manager at Fullscreen in Los Angeles and still provides handy Photoshop tips on his dedicated YouTube channel.
The GoSkills Photoshop course delivers the best of Howard with a collection of bite-sized and relevant video tutorials organised into a structured course with transcripts, cheat sheets, exercise files (where possible) and short quizzes to help you master Photoshop.
Photoshop is a complex application at first sight. As an educator, I'm hoping to provide my students the training necessary to turn their blank canvas into a masterpiece!