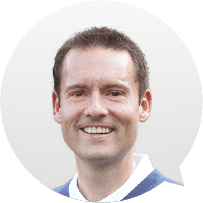 Kevin Allgaier
GoSkills.com
Presenter
Awards & achievements:

Apple Consulting Network (ACN) Member
Certified Apple iWork Trainer
Certified OS X Trainer
Certified OS X Support
Certified Mac Integrator

Expertise & interests:

Apple iWork Suite
Technical Blogger
Contributing Editor/Columnist
Digital Photography
Video Editing (Final Cut Pro)
---
Kevin Allgaier is the founder of Allgaier Consulting, a technology and productivity consulting firm with a single purpose - helping residential and business clients realize the unlimited potential of their technology investment.

Kevin has spent more than 20 years embracing the evolution of personal and business technology. While a significant amount of his time is spent using and supporting Apple products, he also has a rich history of working with Microsoft products. This unique hybrid approach has enabled him to successfully work with many clients in a mixed environment, architecting the perfect solution to meet and exceed the needs of the client.

Problem-solving is built-in to his DNA. Outside of his family, there are two things that Kevin is passionate about - technology and people. Kevin works with a myriad of hardware, software and service vendors to provide the perfect solution for any challenge. Kevin employs a variety of problem-solving tools and methods to discover root cause and bridge those gaps.

Kevin is also considerate of design, aesthetics and quality. While most people are satisfied with simply using a computer for its functionality, Kevin believes that technology should be embraced. Only then can one fully appreciate and take advantage of their creative potential. Training and educating users is key to unlocking this potential.
No one should feel like they need to suffer in silence.
Courses by Kevin Allgaier
---