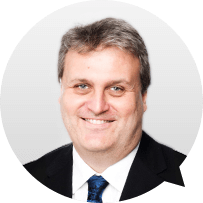 Liam Bastick
GoSkills.com
Excel MVP
Awards & achievements:

7 Microsoft MVP (Excel) Awards
PhD in Mathematics
Fellow of the Institute of Chartered Accountants (ICAEW)
Fellow of the Institute of Chartered Management Accountants (CIMA)
Chartered Global Management Accountant (CGMA)

Expertise & interests:

Excel
Financial modeling
Power BI suite
Accounting
---
Liam is a Fellow of the Institute of Chartered Accountants (ICAEW), a Fellow of the Institute of Chartered Management Accountants (CIMA), a Chartered Global Management Accountant (CGMA) and is also a professional mathematician.
Liam has over 30 years' experience in financial model development and auditing, valuations, M&A, strategy, training and consultancy. He has considerable experience in many different sectors including banking, energy, media, mining, oil and gas, private equity, transport and utilities. He has worked with many internationally recognised clients, constructing and reviewing strategic, operational and valuation models for many high profile IPOs, LBOs and strategic assignments. This has taken him to many countries including Australia, Belgium, Denmark, France, Germany, Hong Kong, Indonesia, Malaysia, Netherlands, New Zealand, Switzerland, the United Kingdom, the United States and Vietnam.
He is a regular contributor to the Institute of Chartered Accountants in Australia and New Zealand (ICAANZ), Certified Practising Accountants Australia (CPAA), the Chartered Institute of Management Accountants (CIMA), Finance 3.0 and various LinkedIn specialist discussion groups. He also contributed one of the Top 10 most viewed articles in 2013 for Microsoft's own website.
Previously heading modelling teams and training divisions around the world, Liam is Managing Director and Founder of SumProduct, a company specialising in all things Excel, including modelling, consulting, training and auditing. The website is well-regarded and has been voted as one of the top Excel websites worldwide.
Although highly active in Excel since 1986, Liam was awarded the prestigious Microsoft Most Valuable Professional in Excel only since 2012, due to employment restrictions. This is a distinction he has won every year since! The Microsoft MVP Award recognises exceptional technical community leaders from around the world who voluntarily share their high quality, real world expertise with others. In Microsoft's words, "MVPs are a highly select group of experts representing technology's best and brightest who share a deep commitment to community and a willingness to help others." Worldwide, there are over 100 million participants in technical communities; of these participants, there are fewer than 4000 active Microsoft MVPs. Of this pool of MVPs, approximately 100 hold the distinction of MVP-Excel globally.
Businesses succeed by measured trial and error. Working with businesses for over three decades, I've realised it's only when companies become totally risk averse and daren't make mistakes that they truly make irrecoverable errors. You have to keep trying things out – you must never stop learning. And Excel's a great tool for that.