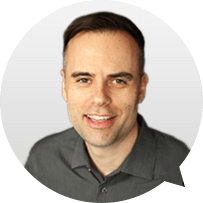 Scott Friesen
GoSkills.com
Productivity Trainer
Awards & achievements:

Elearning! Magazine Top 100
Skillsoft Innovation for Inspiring Leadership Development

Expertise & interests:

Productivity Coaching
Keynote Speaker
Corporate Training
Team Building
Productivity Apps
Trello
G Suite (Google Apps)
---
Scott Friesen is known as a 'busyness killer'. He specializes in helping people all over the world go from busy to productive, to get the results they want with less stress.
Scott has helped thousands of individuals and companies dramatically increase performance and productivity with his time management strategies and techniques, from clearing inbox clutter to managing to-do lists and streamlining projects.
Scott is also a powerful speaker, delivering speeches, workshops and courses that provide powerful tools for anyone who wants to get more out of their day, the right way.
Scott's goal is to increase productivity by keeping things simple. He focuses on optimizing processes and technology solutions so that people can improve their lives. Scott's dedication to helping others stay organized was his impetus for founding Simpletivity training and consulting.

Any fool can be busy. You don't need an education or experience to be a busy individual. But being productive requires focus so you can perform at your very best.

– Scott Friesen