Why Learn Python for Data Analysis (Instead of Excel)
with Kamari M. Patrick
About the webinar
Wednesday, August 26, 2020
Looking for more speed and efficiency when working with large sets of data? Then it might be time to move beyond Microsoft Excel and into using Python for data analysis.
In this free webinar, we'll take you through some real examples of how Python can make dealing with data easier - no previous coding experience required!
You will learn:
How to set up your development environment for data analysis with Python
How to use Python to easily sort and delete columns
How to create pivot tables, use the IF formula, and how to do VLOOKUPS all using Python
Our host, Kamari Patrick will also be answering some of your questions submitted to the live chat at the end of the presentation.
Tip - to view the webinar in HD, click on the Settings cog on the video player and set Quality to 720p HD.
Download file:
GoSkills Python for Data Analysis Webinar Datasets.zip (19.2 KB)
The presenter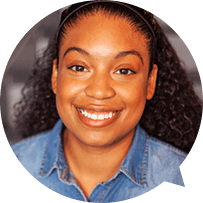 Kamari M. Patrick
Digital Strategist