There's a reason Excel is so ubiquitous in the workplace. Its versatility allows you to do a plethora of different things, like track KPIs, create sales receipts, and record time cards.
To make your life a little easier, we compiled some of our favorite Excel templates for business.
Get your free Excel templates
These handy Excel templates will save you precious time when creating business documents.
1. Timeline template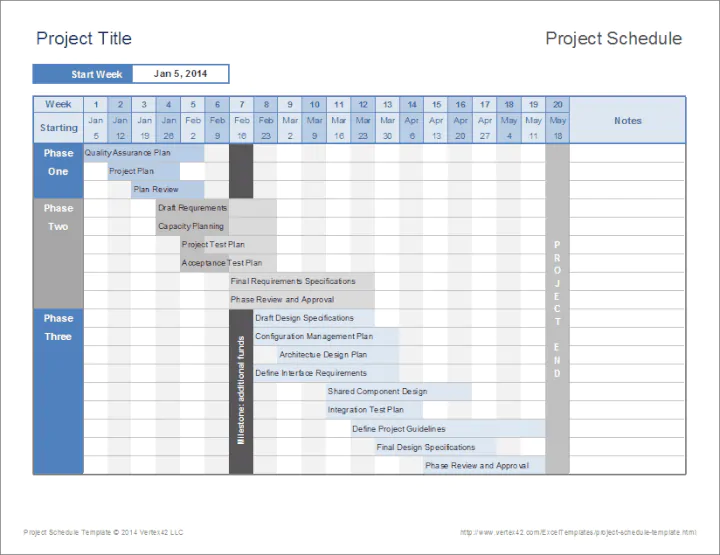 Time is a resource that can't be gained back, which is why it's essential to track it. This timeline template by Vertex42 gives you an overview of the milestones and events that team members should be aware of.
2. Gantt chart template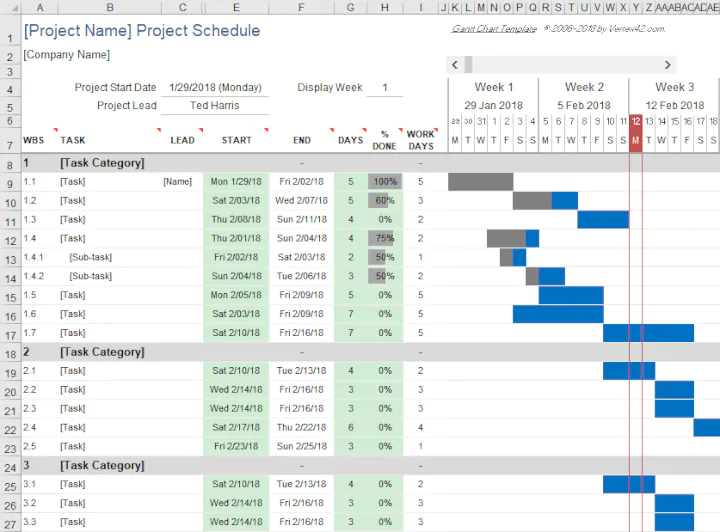 Need something more sophisticated than a project timeline? Look no further than this Gantt chart template by Vertex42. You can organize tasks, change dates and track the status of tasks using easy-to-master excel functions and formulas.
3. To-do list template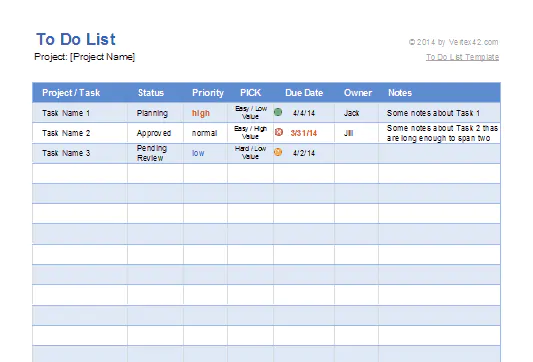 A big part of the solution-creating process is simply knowing what needs to get done. This to-do list template by Vertex42 is perfect for keeping you and your team in the loop.
With this template, you can add project tasks, the priority level, a due date, who's in charge, and status updates.
---
Free Excel crash course
Learn Excel essentials fast with this FREE course. Get your certificate today!
Start free course
---
4. Issue-tracking template

Learning from mistakes is key to growth, both professionally and personally. Enter the issue-tracking template.
This template allows you to keep a log of what went wrong, the priority of the issue, and the team assigned to tackle it, as well as a comment section to note any findings. Having a birdseye view of what went wrong will help you track recurring issues and nip them in the bud before they affect the rest of the current project.
5. Weekly time-card template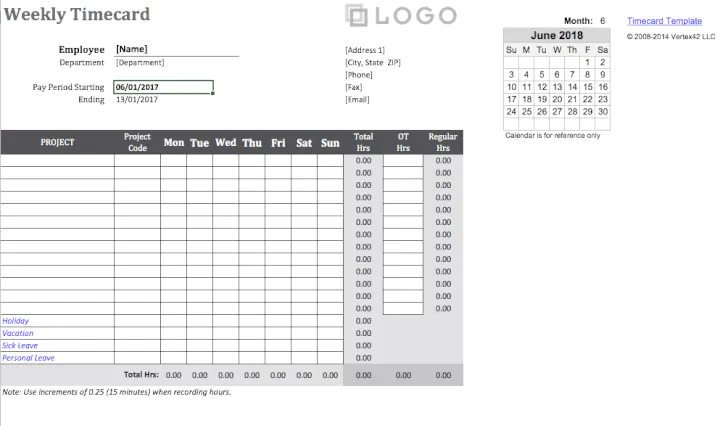 An economical alternative to time-card software is this free template. The weekly time card by Vertex42 calculates hours per week per project, which is particularly handy for smaller businesses that need to track budgets.
6. KPI tracker template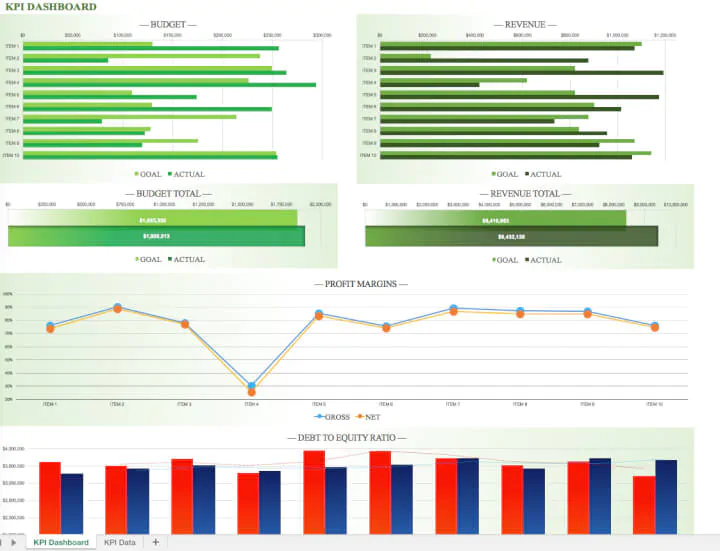 This handy KPI tracker will help you measure the things that matter for business success. The template allows you to consolidate metrics between teams and switch between a table and a graphical layout.
7. Party planning template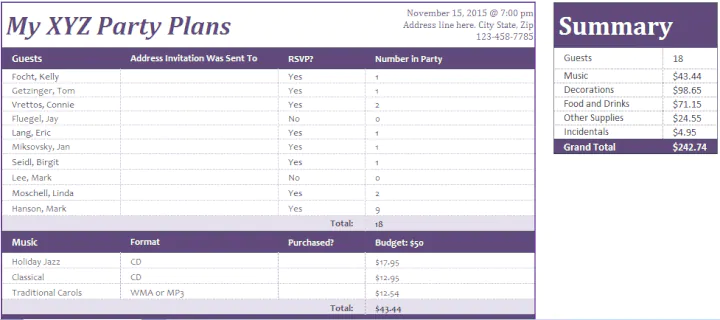 In charge of planning a work event? Excel can help you out. Use this party planning template to ensure the expenses stay firmly nestled within the budget.
8. Payment invoice template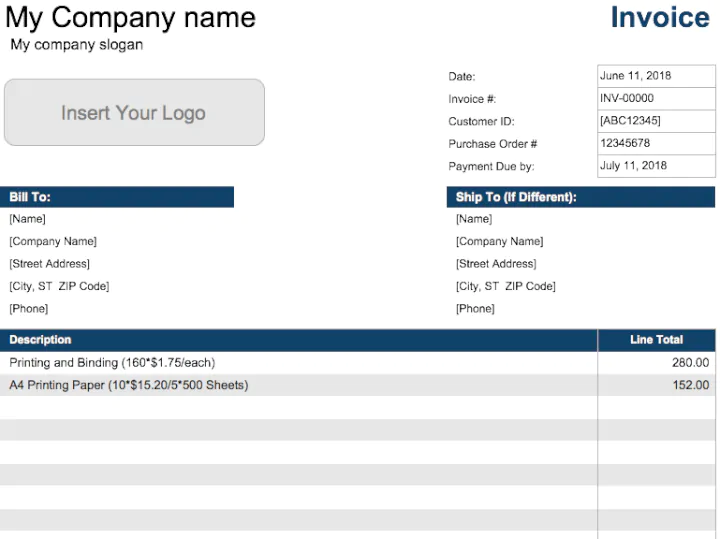 Save time by using this free invoice template when receiving payments from customers.
9. Portfolio management template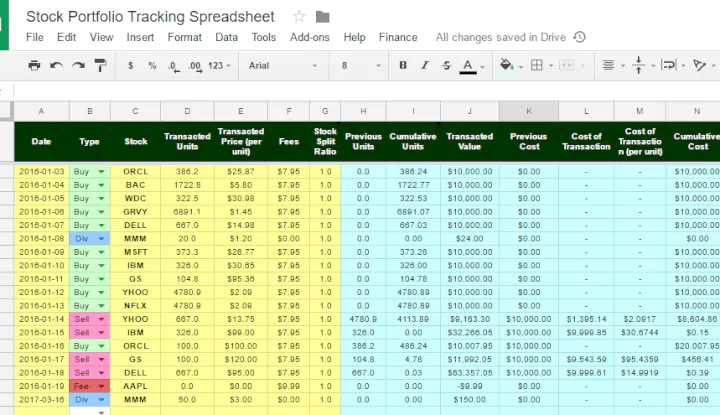 Use this portfolio management template to track how much you earn from your investments. Created by a Singaporean investor and adapted to fit the US stock market, this template also has a summary section for a broad view of your portfolio.
10. Service invoice template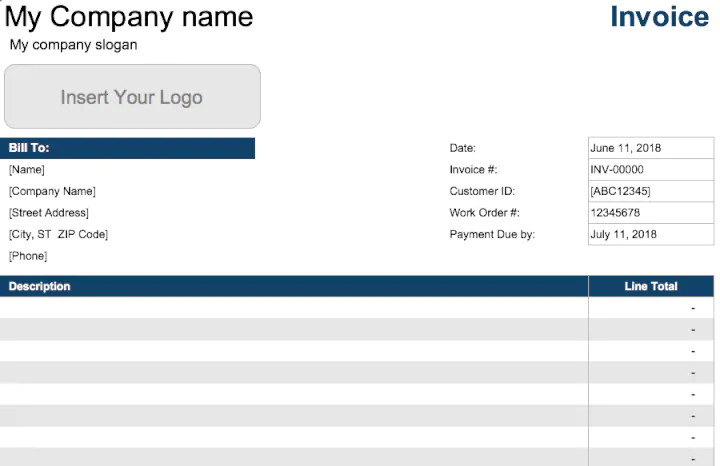 This invoice template is ideal for service-based businesses. It has empty fields to populate with information pertaining to the services you provide.
11. Shipping invoice template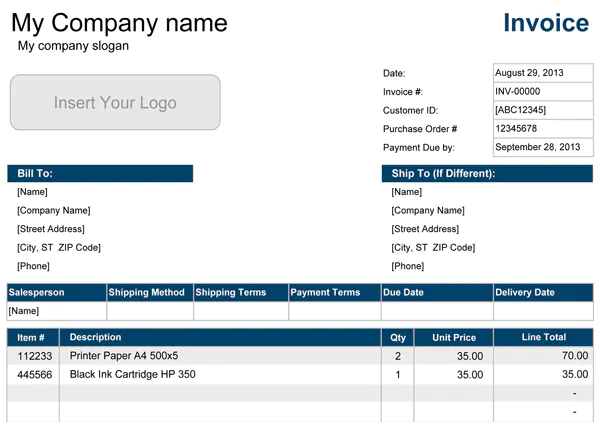 Save money on invoicing software with this template. With this Excel sheet, you can include shipping information, alternate addresses, product codes, and notes.
12. Account statement template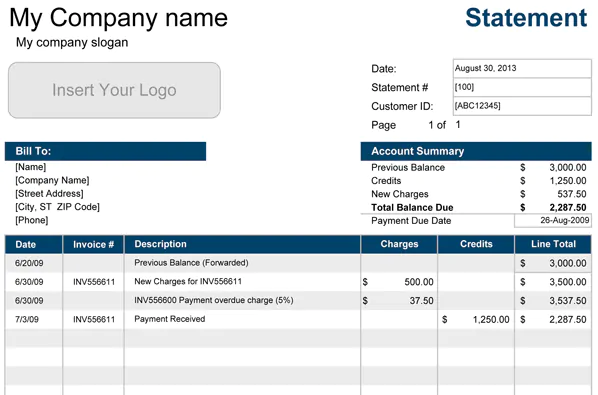 For businesses that bill customers recurringly, this account statement template is super handy for creating a summary of sales made. This is particularly useful for smaller businesses as bookkeeping software can be expensive.
13. Packing slip template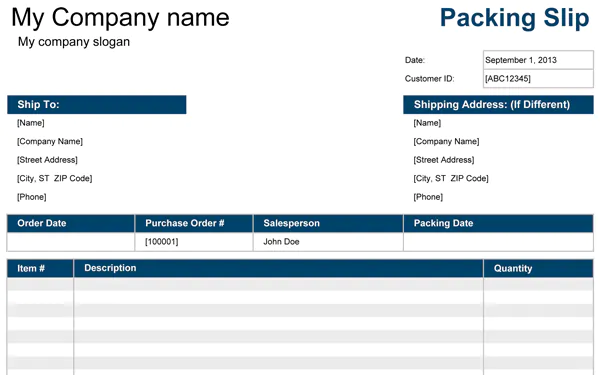 If you're shipping goods to customers, use this packing slip template to show your customers a breakdown of their orders.
14. Price quote template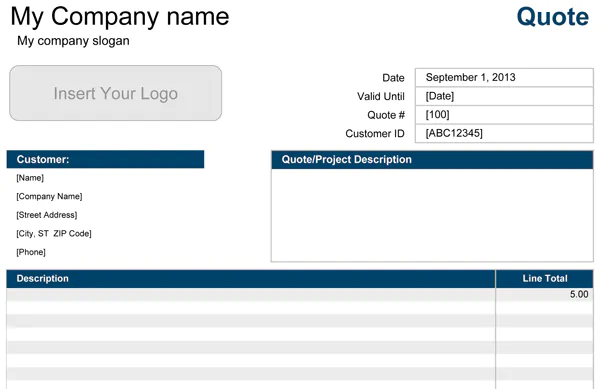 Simplify your quoting process with this price quote template. The template has sections for the quote description, special notes, customer information, and more!
15. Purchase order template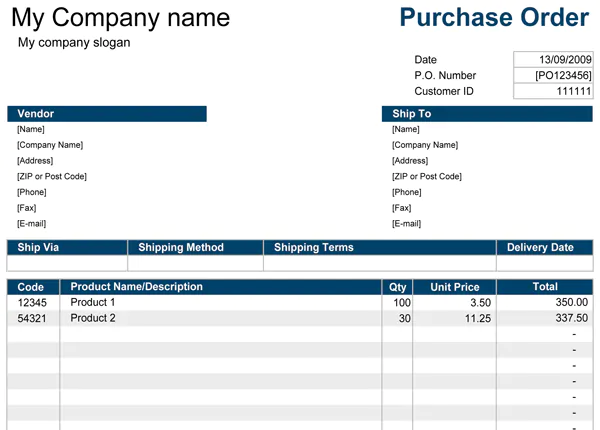 Once your customer decides to accept your price quote, you can then create a purchase order thanks to this template.
16. Sales receipt template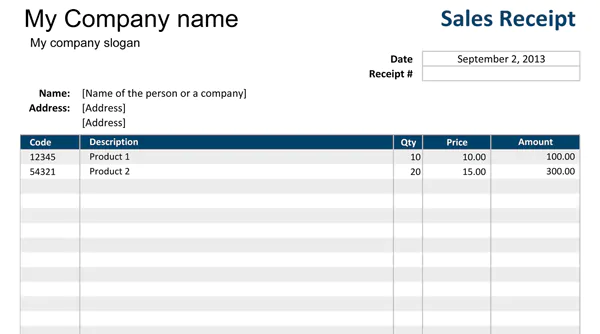 Use this template to send your customer a sales receipt.
17. Rent receipt template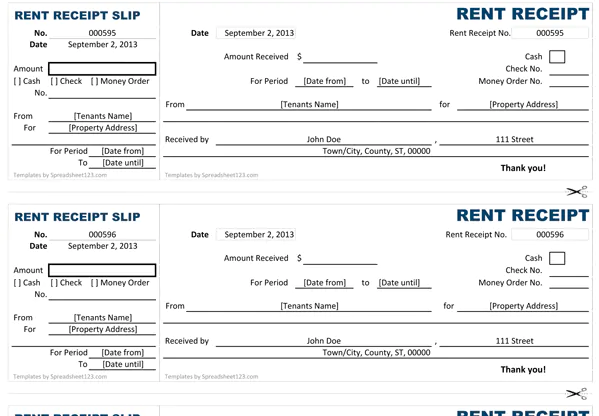 This rent receipt template is handy If you rent out your office space or home. The simple template allows you to keep a record of payments made on your property.
18. Home office expense tracker template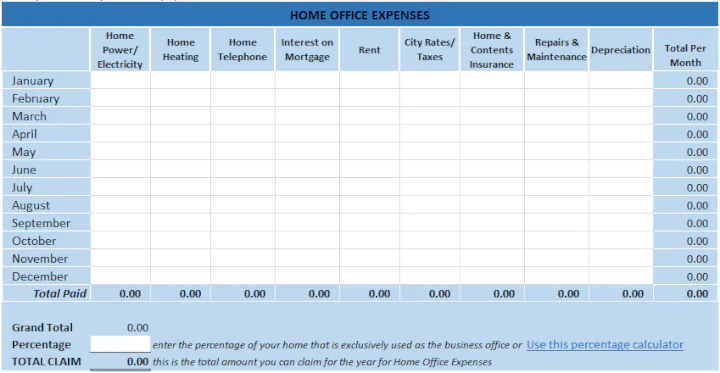 Solopreneurs working from home will want to use this home office expense tracker to check that they're making the most out of their eligible tax deductions.
19. Time card template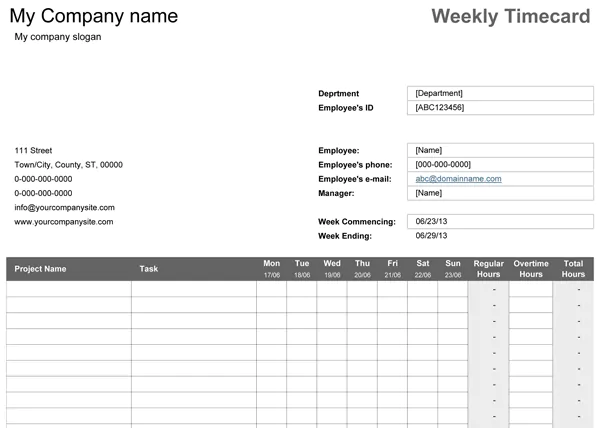 This time card template is useful for businesses that hire contractors. The sheet allows team members to note the amount of time spent on a project. It also automatically calculates the regular hours and overtime hours along with the total hours spent each week.
20. Weekly time card template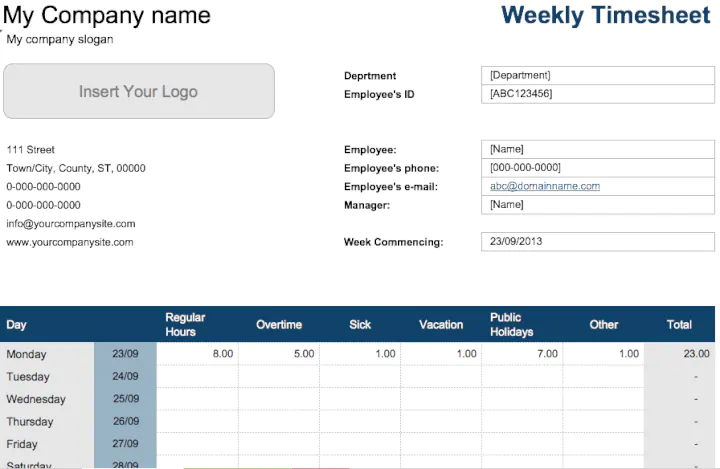 Once you have your employees' daily log all set, you can then transfer that information to this weekly time card template to get a better view of their hours for the month.
21. Weekly timesheet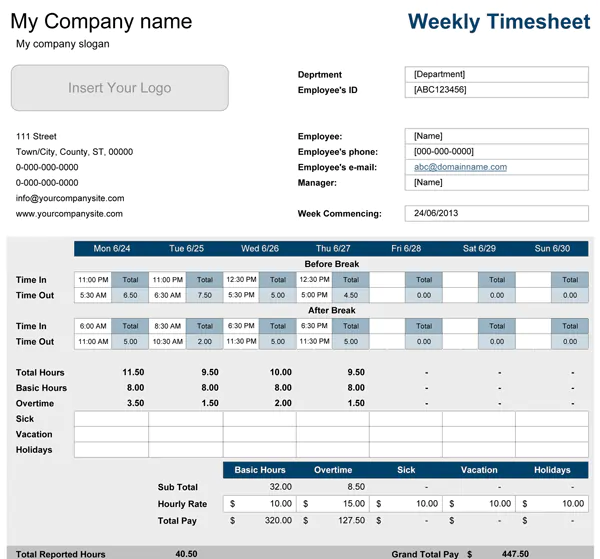 This weekly timesheet includes breaks in it so you can get a more accurate picture of how many hours your employees are working each week.
If you're looking for a daily schedule template, check out this resource.
22. Payroll calculator template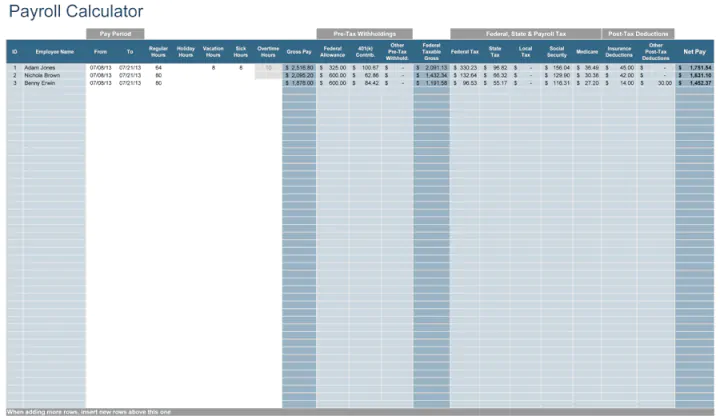 This payroll calculator template helps you account for deductions when determining gross pay.
23. Startup business plan template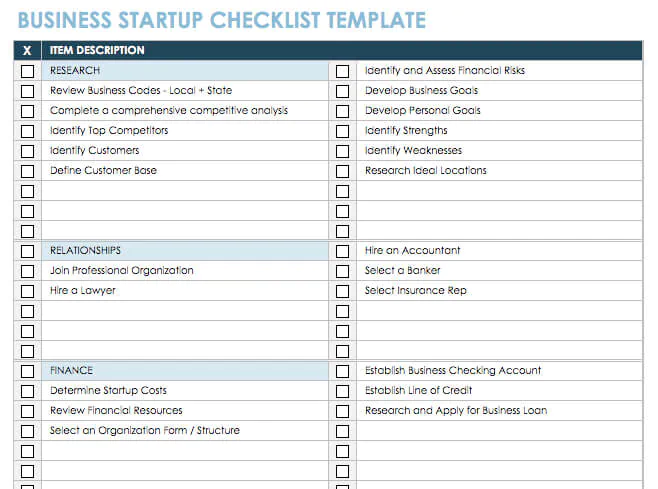 Ever heard the phrase "if you fail to plan, you are planning to fail"? This startup business plan template helps you get one step closer to success. The sheet includes instructional sections for an executive summary, marketing plan, startup expenses, and more!
24. Existing business plan template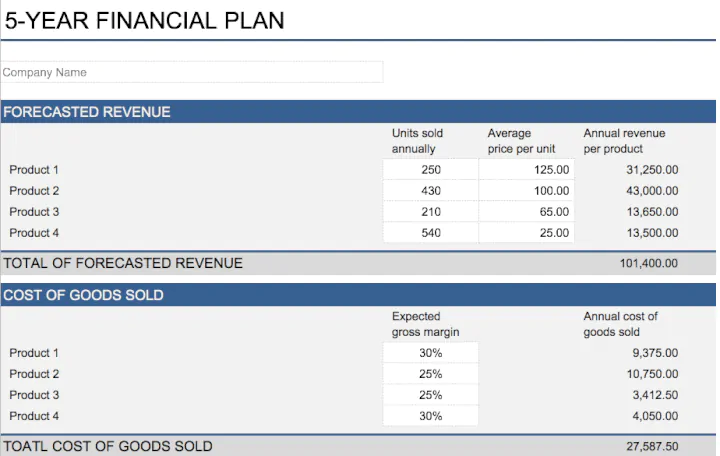 Are you an established business without a formalized financial plan? This template might be the one for you.
25. 12-month marketing plan template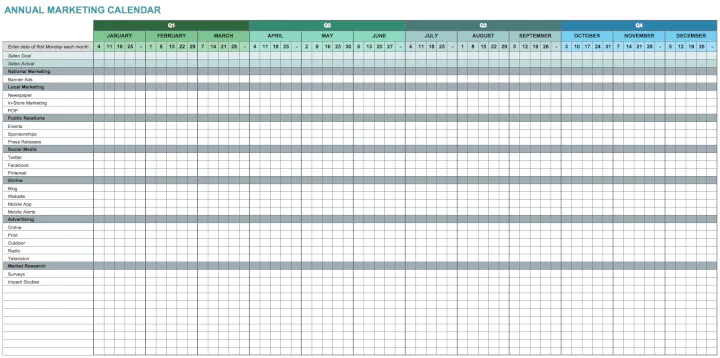 Plan for the year ahead with this 12-month marketing plan template. The highly detailed template helps you identify: your market, your target customer, your business goals, strategies and tactics, and budget.
26. Editorial content calendar template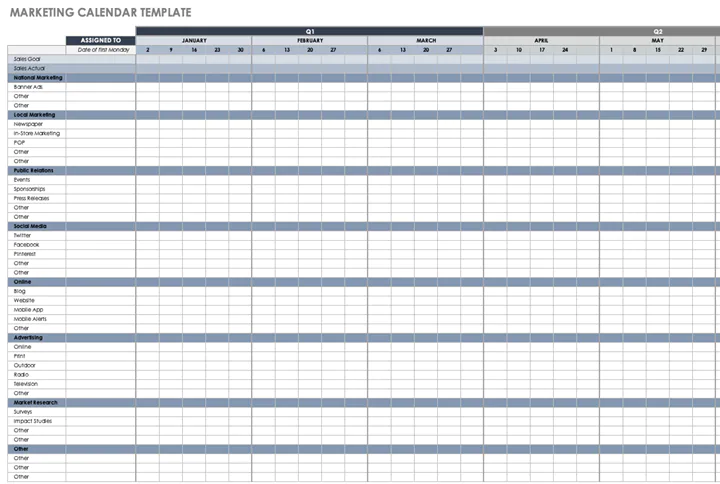 Content and social media have only grown in importance over the past few years. This editorial content calendar template is a handy way to track when and where you post over a few months.
27. On-page SEO template

This on-page SEO template is great for organizing an on-page SEO strategy, documenting any changes, and more.
28. SWOT analysis template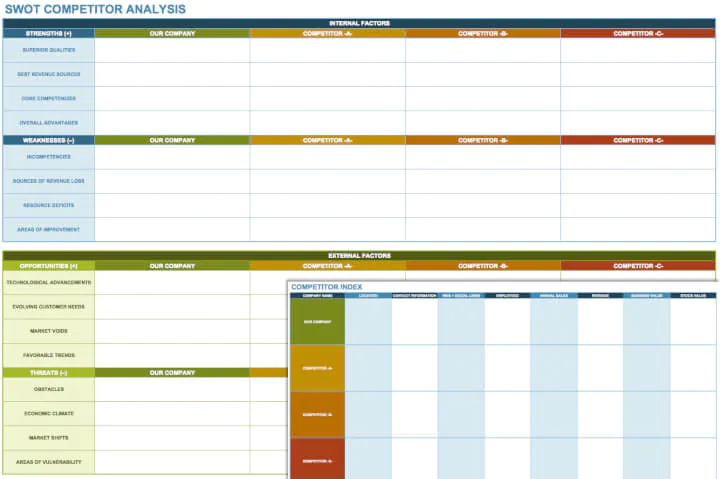 Use this SWOT analysis to ensure you and your team are systematically identifying and adapting to opportunities and potential threats
29. Event planning template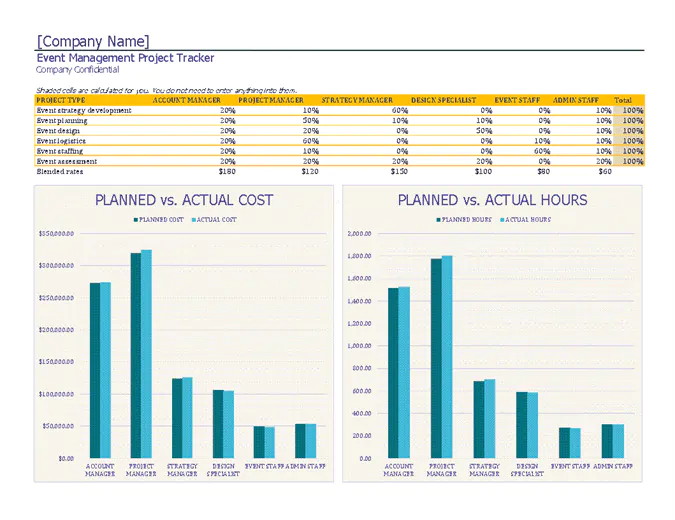 In the event planning a business, or simply want to celebrate a milestone with your team? Check out this event planning template so yours runs without a hiccup.
30. Job application template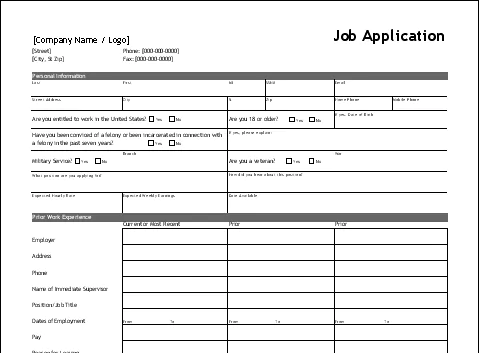 Looking to expand your team in a smart, efficient way? This job application template might be the tool you need. You can use it as is or edit the entry fields so you can screen for the skills and qualities necessary for the role.
31. World meeting planner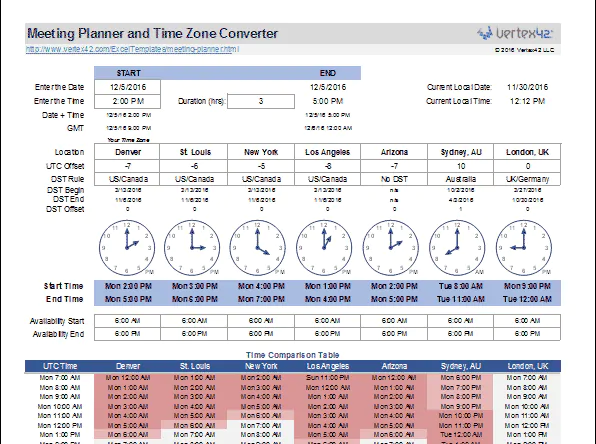 If you work as part of a global remote team, you are probably aware of the inconvenience that comes with coordinating a mutually optimal time for meetings. This world meeting planner and time zone converter will save you multiple e-visits to timeanddate.com when coordinating with your coworkers.
32. Business financial plan template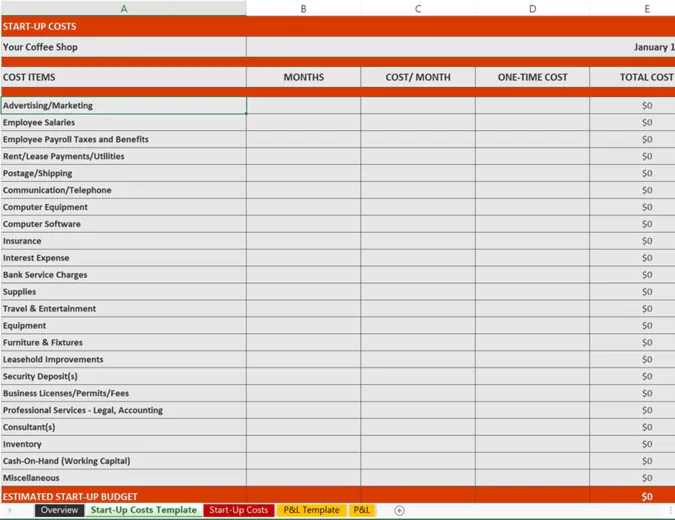 Download this business financial plan template to track and forecast your spending and income for the future.
33. Business budget expense template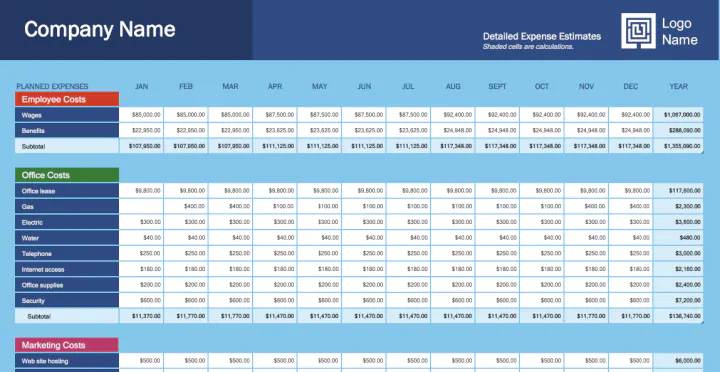 Want a more comprehensive financial tracker? Look no further than this business budget expense template. You can evaluate your actual expenses against your actual budget both numerically and graphically.
34. To do list template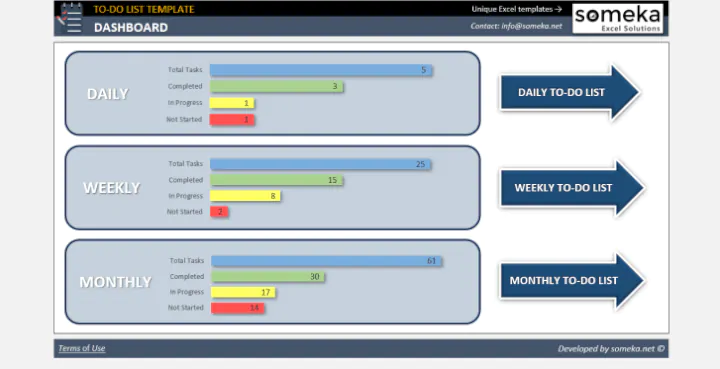 This to-do list Excel template visually displays your tasks on a daily, weekly, and monthly basis.
Become an Excel pro
Want to learn how to use Excel like a pro (and maybe create a couple of templates of your own)? Check out our range of Excel courses, complete with video lessons with accompanying cheat sheets, exercises, and quizzes to bolster your learning.
For more Excel templates, check out this handy article.
Free Excel crash course
Learn Excel essentials fast with this FREE course. Get your certificate today!
Start free course