The days of clunky, paper-intensive, and outdated corporate development training are long gone. With new technological advancements, there's a new sheriff in town, and it's called LMS. Learning management systems (LMS) have taken corporate development training by storm.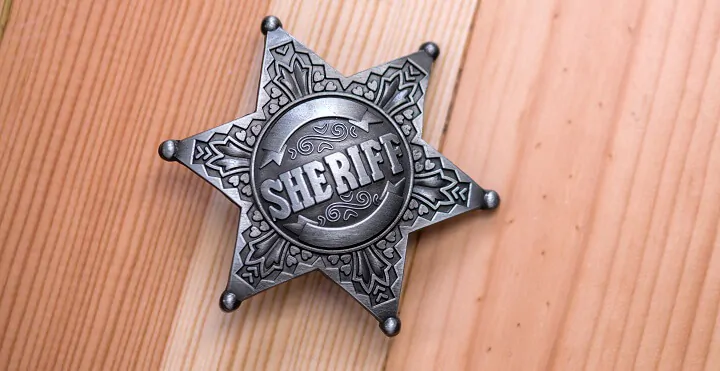 If you're an HR manager and you're not currently utilizing an LMS like GoSkills, continue reading this article, take a moment to digest the information, and then start a free trial. There's no better time than now to get on board. In this article, we'll discuss specifically the benefits of applying a SaaS LMS.
Automate training and save big
What used to take a large percentage of time for HR managers has now been automated through the use of an LMS.
Even better, utilizing a SaaS (software as a service) to deliver training materials and programs has exponentially lowered corporate development training costs. Cloud-based learning management systems, like the one GoSkills offers, are a dream come true for people in charge of learning and development.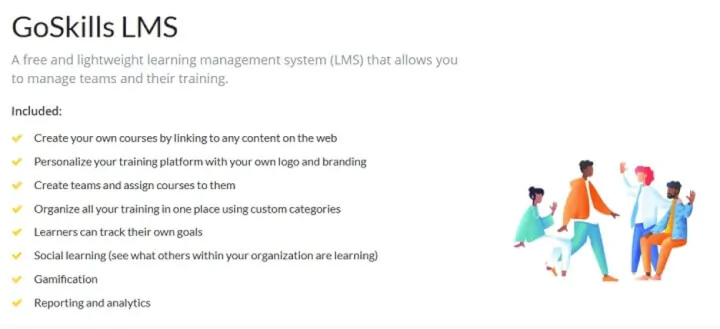 Defining SaaS and SaaS LMS
Before we go any further, let's take care of a few housekeeping items. First, we're going to define what a SaaS model is, and second, what a SaaS LMS is.
What is a SaaS?
A SaaS (software as a service) — sometimes referred to as on-demand, web-based, or hosted — is a way to deliver applications via the cloud, i.e., internet, rather than having onsite equipment.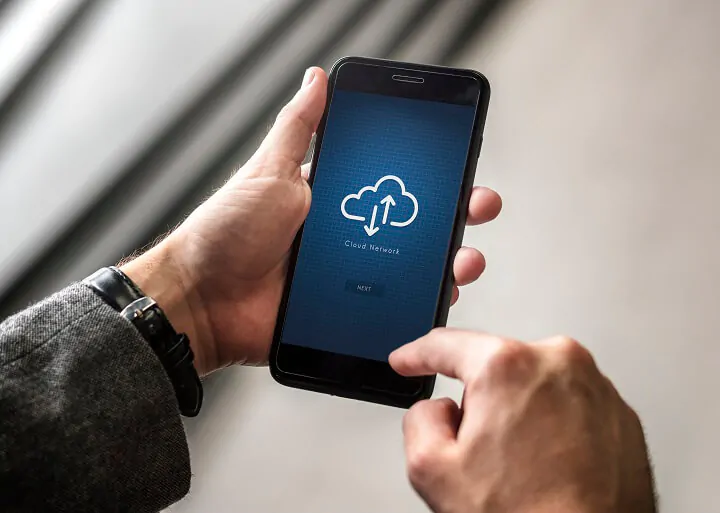 With a SaaS model, there's no installation of hardware or continual software licensing maintenance for the customer. That's all handled through the application provider. The provider handles performance, security, and 24/7 365 availability, without the need for onsite IT management.
What is a SaaS LMS?
Taking the SaaS definition shared above and merging it with an LMS creates a simple and cost-effective way to deliver corporate development training.
By utilizing a SaaS learning management system, you'll have the best of both worlds — low cost as well as high-performance.
---
If you'd like to take a deeper dive into the LMS topic, this article will be helpful to you — What is an LMS?

Providing opportunities for employees to learn, grow, and develop matters not only for the success of your business overall, but also for your recruitment and retention efforts.
---
History of LMS
Surprisingly, the history of training programs goes all the way back to the 1920s, when Sidney L. Pressey developed the teaching machine. This technology introduced MCQs (multiple-choice questions) on a device that resembled a typewriter.
Moving forward to 1953, televised college classes for course credit were introduced, enabling people to learn without leaving their homes.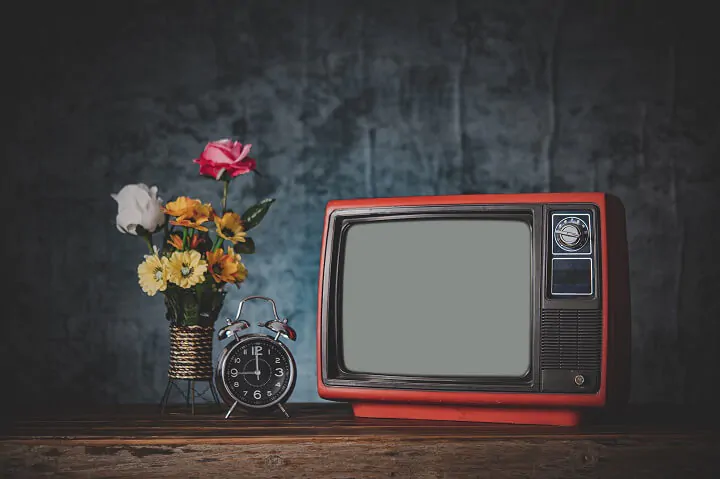 Continuing with progress, PLATO (Programmed Logic for Automatic Teaching Operation) came about in 1960 and truly revolutionized self-paced learning. PLATO was the first social/collaborative learning platform allowing learners to communicate with each other.
In 2000, Moodle (Modular Object-Oriented Dynamic Learning Environment) was released, creating a learning application that was downloaded to a desktop computer. Once downloaded, the user was able to select the content and take the classes, allowing faster learning at a lower price.
That leads us up to today. Now businesses of all sizes have the opportunity to deliver customized corporate development training content at lightning-fast speeds at a fraction of the cost, through SaaS learning management systems like GoSkills.
Benefits of SaaS LMS
Below, we'll review several of the benefits that SaaS learning management systems provide to corporate development managers, HR managers, and anyone else involved in the decision-making process for training.
1. Speed and deployment with a SaaS LMS
Deploying an LMS for HR is as easy as 1-2-3. All one needs to do is sign up, assign users to the platform, and then put the required training sessions in their learning queue. It doesn't get any simpler than this.

2. Accessibility with a SaaS LMS
For both the administrator of the training modules, as well as the end-user, accessibility is 24/7 365. Logging in is dead-simple, and training schedules follow employees across all types of devices, including PCs and mobile devices.
3. Affordability with a SaaS LMS
Legacy learning programs used to have the high cost of onsite equipment, office conference room space, and having a physical trainer onsite to facilitate the lessons.
Removing all of those costs by replacing all that with a SaaS LMS makes total sense. Recent studies show companies can save between 40-60 percent by implementing a SaaS learning management system.
4. Growing with a SaaS LMS
Easy scalability is the key with LMS platforms like GoSkills. Everything is customizable to increase or decrease training as needed.
There are no long-term contracts that lock you into legacy systems that rapidly get outdated. With a SaaS LMS, the user is always in control and has the latest and greatest learning tools available.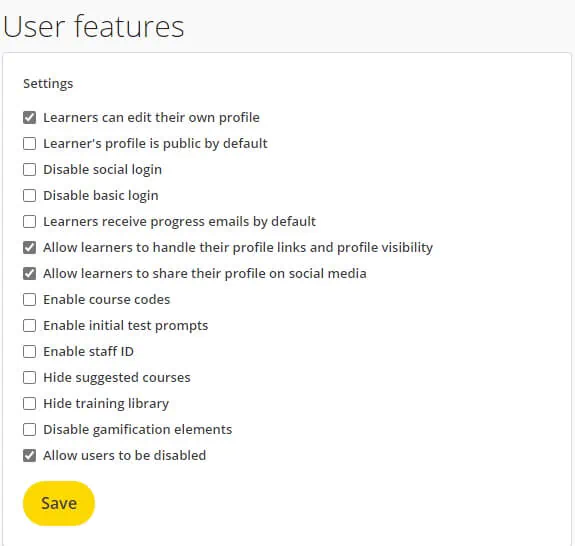 Recapping the benefits of SaaS LMS
Let's do a quick recap of the benefits of implementing a SaaS LMS at your business.
Facilitate learning on-the-go — anytime, from anywhere, on any type of device — maximizing opportunities to learn.
Track and report how trainees are doing, and then customize personalized learning tracks for increased engagement.
Deliver a wide variety of classes, via several different training methods, with total control over how fast or slow you want the content to be consumed.
Reduce corporate development training costs while delivering highly-personalized lessons.
Ensure and document employee compliance for must-take classes.
Next steps for SaaS LMS
You have the knowledge and you have the skills, now it's time to take the next logical step and sign up for a GoSkills free trial.
Your personalized learning management system can be deployed in a matter of minutes, rather than a matter of days, through our GoSkills platform.
Start tracking the performance of teams and individuals today so that you can make better learning and development decisions tomorrow.
Train any size team
It's easier than ever to track and manage your team's training with the GoSkills LMS.
Start for free