Who wouldn't want an exclusive certificate proving their subject mastery on their resume?
The best online IT certifications provide optimal opportunities to develop your skill set and succeed in your career. It's true: your resume will stand out to companies if you have these certificates. They give you a platform to advance your career and even train you for difficult IT scenarios.
Thankfully, you can get the skills for a new job in an exciting field with an accessible, top-of-the-line professional certification program. In fact, a short yet intensive development course can equip you to start your career journey in 6 months or less, with no prior experience needed.
Why do you need online IT certifications?
Online IT certifications are a great way to stay ahead of the curve and demonstrate your expertise in various IT-related domains. With online career courses, industry-recognized certifications, and hands-on labs, online IT certifications provide an opportunity to learn from renowned experts, refine skills with in-depth comprehension tests, and increase employability by gaining the latest industry knowledge needed for specialist roles.
The 2021 IT Skills And Salary Report revealed a startling increase in the critical skills gap on teams as evidenced by 76% of all decision-makers, a 145% jump since 2016.
Moreover, 92% reported they possess at least one certification, illustrating an upward trend from years past. Lastly, 80% said that investing in certifications is rewarding as it results in faster performance and greater work outcomes alongside higher engagement!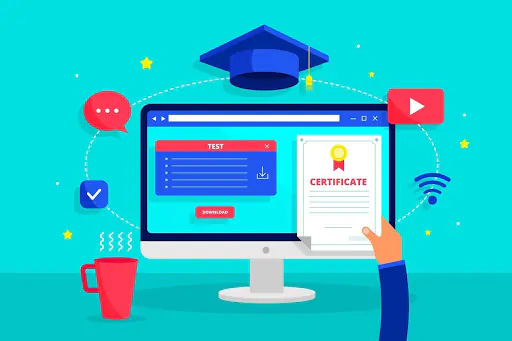 Additionally, online IT certifications can help create opportunities that give access to higher pay rates and open avenues for better career progression. In short, online IT certifications offer a cost-effective way to boost your resume, hone your existing skills, and develop new ones.
Interested in web development?
Learn all about it in our comprehensive (and free) ebook!
The criteria used to evaluate the certification
When evaluating online IT certifications, it's important to consider the quality of content, long-term access and support, overall brand reputation, and cost-effectiveness to learners. In addition, evaluating the content quality helps ensure its accuracy compared to industry standards.
Long-term access and support that can provide ongoing assistance with questions or issues beyond the completion of the course itself are essential for any online IT certification program. Brand reputation is also key: you want to make sure that your online IT certification is recognized in the industry.
Finally, cost-effectiveness will also come into play; certifications often vary in price — take some time to shop around and find the provider that has a program within your budget. Ultimately, this criteria can help gauge whether an online IT certification is right for you.
1. Google IT Automation with Python
Google IT Automation with Python is the best online IT certification available, thanks to its focus on real-world skills and hands-on learning.
With this certification, you will learn essential system administration and scripting ideas that allow you to automate tasks and make powerful calculations with code. The self-paced lessons also include a Q&A forum that professionals in the field moderate. Meaning you will have access to real and up-to-date answers - something not many of the other online IT certifications offer.
In addition, at the end of the course, students write automated scripts to solve complex coding problems – vital for any successful business or IT professional looking to stay competitive.
Key Features
Introduction to Python programming
Basic concepts of IT automation
Automating network device configuration
Writing scripts to monitor and control network devices
Using Git for version control
Automating real-world IT processes with Python
Troubleshooting and debugging techniques
Creating, testing and deploying Python applications
Using the Paramiko library for SSH connections
Working with APIs to automate IT tasks
Professional certificate of completion from Google.
With this program, you can use Python for IT automation, taking the pressure off manual labor and reducing errors and human fatigue by automating simple tasks. Learn how to manage, validate, and troubleshoot network devices using Python in a way that can save your company time and money.
The program is made up of fast-paced lessons, practical projects, and real-world challenges that you can apply to your IT job immediately. Each module contains videos and hands-on labs, giving you the essential skills you need to thrive in an organization utilizing automation strategies.
2. GoSkills introductory coding courses
GoSkills offers several online IT certification options to help you learn how to code. With no prior experience required for most of their programming courses, GoSkills can help broaden your skillset and provide you with the tools necessary to get started in this in-demand career path.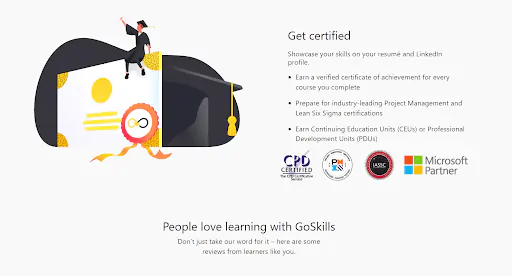 Key Features
No prior experience needed
Learn at your own pace
Short, 3-6 minute lessons to help you remember more of what you learned
Adapted to mobile devices so you can learn on the go
Accredited by Continuing Professional Development Service (CPD UK)
Choose from introductory courses in Python, Django, SQL, and more. Enrolling in a course is easy. Here are the steps:
Choose one that fits your needs.
Complete the interactive online modules.
Take practice tests to review what you have learned and prepare for exams.
Receive a certification of completion upon successful course completion.
With online IT certifications from GoSkills, you can take your professional development to the next level. Whether you want to build on existing knowledge or explore something new, their online offerings are designed to deepen your expertise and incrementally boost your success.
In addition, gaining an accredited certification proves you have acquired an essential set of skills that employers value in this ever-changing job market.
Learn in-demand skills
Take your career to the next level with GoSkills coding courses
Start free trial
3. IBM Cybersecurity Analyst
IBM Security's online certifications provide a comprehensive resource for cybersecurity analysts to gain the necessary skills and competencies to effectively and efficiently assess, plan, and implement a secure IT environment. The online technical training focuses on network security fundamentals through practical, hands-on experience that reinforces conceptual lessons learned in the classroom. The online certifications also offer specialized focus areas on building resiliency against cyber threats.
Key Features:
Less than 10 hours of study per week
No prior experience required
Learn at your own pace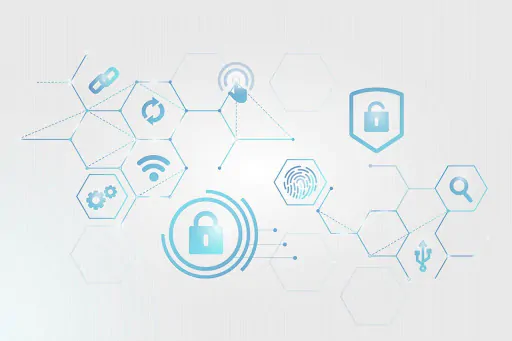 The demand for experienced cybersecurity specialists is expanding as digital technology becomes more pervasive in our daily lives. However, this disparity's size is quite considerable, according to recent CyberSeek research. For example, there were projected to be 194,000 unfilled opportunities in the Information Security Analyst area in 2022, but there weren't enough qualified candidates to fill them.
Finding qualified and capable people to fill these positions would significantly contribute to strengthening the internet landscape's security infrastructure and lowering occurrences of cybercrime. Therefore, it must be taken seriously and addressed as soon as possible.
For those seeking a career at an entry-level, these online certifications emphasize the knowledge required to get into the field with confidence and proficiency. With an online certification from IBM Security, individuals can increase their knowledge base and set themselves apart from the competition when pursuing higher-level positions or new job opportunities.
4. Google IT Support
Google IT Support on Coursera is a fantastic way to gain advanced tech support skills in the fascinating IT profession! This curriculum is open to everyone, regardless of experience level, and will walk you through vital topics, including networking and operating systems, customer support services, and problem-solving with code.
Key Features:
Less than 10 hours per week of study for six months
No prior knowledge is necessary
2 colleges that offer degrees through Coursera accept credit
An entry-level IT course will offer a range of skills and experiences to launch your career in the tech industry. For example, you can learn to assemble computers, set up wireless networks, and work with software installation. Additionally, you will practice customer service etiquette, problem-solving strategies, and debugging expertise for end-to-end technical support.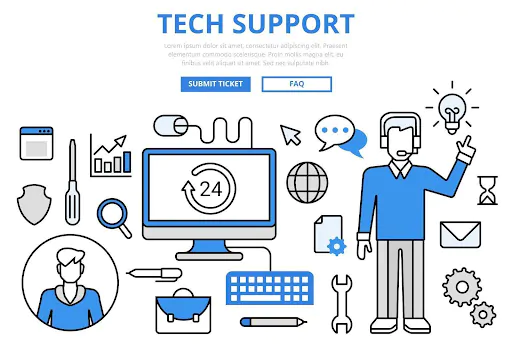 Moreover, you will gain experience using various technologies such as Binary Code, Linux systems, DNS networks, and command line interfaces. All these abilities are key components needed to begin a career in the IT field.
You'll be job-ready in 6 months thanks to systematic learning and guidance from qualified educators. So, this program is a great place to start, whether you want to change careers or simply lay the groundwork for a brighter future.
5. SQL Certification Training
Get ready to level up your IT skills with Simplilearn's SQL Certification Training Course. This comprehensive training course is designed for IT professionals and learners who want to master the most popular programming language for relational database management systems - SQL (Structured Query Language).
The course includes interactive sessions, live projects, and assessments that can help you understand coding and computing with SQL databases. Also, it offers IT certifications recognized by top employers, which could open doors to better job opportunities.
Key Features
Comprehensive coverage of SQL fundamentals
Includes all essential SQL commands and query tools
Industry-accepted course completion certificates
Lifetime access to independent study
SQL is an ancient language, but it's still incredibly relevant today. Businesses need to be able to collect and analyze data to grow, so IT skills like SQL are always in high demand.
Online IT certifications that include knowledge of SQL can give you a substantial edge if you're looking to enter the field, as there will likely be many organizations seeking skilled individuals with expertise in this language.
Learning SQL is sure to put you in a better position when searching for career opportunities, and plenty of online resources are available to get started immediately.
6. Full Stack Developer
The Mean Full Stack Developer course is a great way to learn the latest IT technologies, such as JavaScript, Node.js, Angular, Docker, and Protractor.
It covers everything you need to become a fully-fledged IT professional - developing applications, testing code, deploying it live, and using MongoDB's efficient data storage.
By the end of the course, participants can be confident they will have the IT certifications to go out into the world and make their mark in software engineering.
Key Features:
Comprehensive Blended Learning program
Over 20 in-demand tools and skills
4 phase-end and 10 lesson-end in projects
4 industry-aligned capstone projects options
8X higher interaction during live online classes led by industry experts
After successfully completing the program, this MEAN full-stack developer program offers a thorough curriculum using our distinctive Blended Learning approach to prepare you for a future as a full-stack MEAN developer.
7. Artificial Intelligence Course E&ICT Academy NIT Warangal
Improve your skills with the world's most highly regarded Post Graduate Diploma in AI and Machine Learning. This online Artificial Intelligence course will teach you Python, Predictive Analytics, ML, Deep Learning, Natural Language Processing (NLP), Sequence Learning, and other topics.
In addition, this AI certification course gives you experience with 20+ industry projects and 100+ case studies. With the most in-demand expertise in today's market, you can propel your career to a better job and salary: Machine Learning and Artificial Intelligence.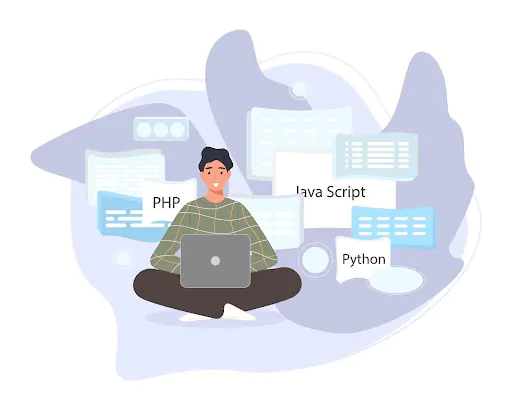 Key Features:
450+ Intensive Learning Hours
Over 20 projects and 100 case studies
NITW Faculty Designed Course
High-Quality Laboratory Setting
You will receive an industry-recognized AI Certification from the E&ICT Academy, National Institute of Technology, Warangal, and Edureka after completing this Post Graduation Diploma in AI courses.
8. Puppet
Adopting online certifications in Puppet is a smart move if you want to automate your IT infrastructure. This online certification will allow you to design your Puppet architecture in a way that allows for scalability, redundancy, and peak performance.
With the online course material and various hands-on activities, you will learn to set up and look after your complex network managed with Puppet across scale.
You will also have ample practice time to upskill yourself with everything required around copying files, creating custom modules, and automating security compliance of applications, so you can use Puppet as an ace tool for the automation of cloud infrastructure in production environment.
Key Features:
Self-paced learning
Modules, classes, and roles
Course Completion Certificate
For Linux system administrators wishing to automate scalability, this training is ideal. This complete application gives you the tools you need to master configuration from a distance, and Puppet makes it simple!
9. Automation Test Engineer
This IT online certification course for automated test engineers is an excellent way to advance your career. With the current industry-leading skills you'll learn, like GIT, Selenium, Jenkins, and JMeter, you will be better equipped to apply engineering principles to software development processes and create high-quality products that stand the test of time. Thanks to this course, you can remain at the cutting edge of IT, ensuring success in your field.
Key Features:
Integrated blended learning program
Practical experience
15 or more in-demand tools and skills
14 lesson-ending and four phase-ending hands-on projects
1 industry-related capstone project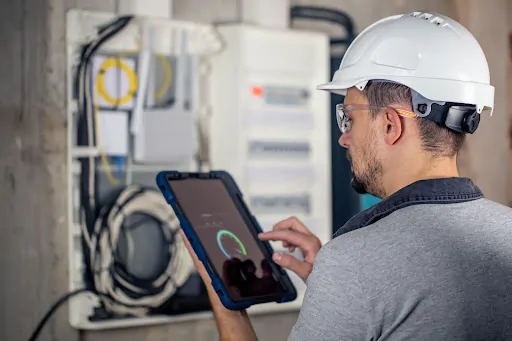 Automation Test Engineer's curriculum provides hands-on instruction in software development, testing, and quality assurance technological skills, as well as phase-end and capstone projects based on real-world business scenarios.
After successfully completing this Automation certification, you will be prepared for a career as an Automation Test Engineer thanks to the unique Blended Learning approach.
10. Industrial Internet of Things
After completing this program, you will comprehend how electronics communicate with people, other gadgets, and the internet. You'll also discover how applications for the industrial and consumer markets differ.
Additionally, you can gain information through real-world projects developed by knowledgeable instructors and participate in live sessions to communicate with top engineers.
From the comfort of your home, you can acquire 6–12 months' worth of credits toward a Master of Science in Electrical Engineering through an intensive online program.
Key Features:
Utilize the Cypress PSOC development kit's main features.
Select the appropriate temperature, rotational, and amplifier for an application.
Sensor, LCD, and ADC interface with the PSOC development kit
Receive a Graduate Certificate from a prestigious university that you can add to your LinkedIn profile and CV. Create work samples to help you stand out in your job search and use real-world projects to demonstrate your talents.
FAQs
What benefits do online IT certifications provide?
With online IT certifications, you can advance your career from the comfort of your home. By taking online courses and completing online examinations, you can demonstrate to employers that you have the skills necessary for a wide range of technical jobs.
Moreover, online certifications are typically more convenient than their traditional, in-person counterparts, and costs can be significantly lower. You no longer need to take time off from work or wait in long lines to receive certification; you can become certified in less time and with fewer resources.
That way, IT certifications allow employees to upgrade their skills quickly and efficiently.
How can I find the best online IT certifications for my career?
Online certifications in IT might provide you an edge in the crowded IT employment market. It's critical to find the top certifications to guarantee that they adhere to industry standards and provide the most thorough IT training accessible.
Before choosing a certification, examine the best IT certifications for requirements and content by researching IT certification programs and deciding which specialty will improve your professional path. You should also keep an eye on technical changes to find certificates that provide current, up-to-date training and are relevant.
Last but not least, read reviews of any certification program you are thinking about; this will help you get a sense of the caliber of instruction provided and decide whether or not it is a worthy investment for your professional development.
Learn in-demand skills
Take your career to the next level with GoSkills coding courses
Start free trial