What is Microsoft Office?
From students to the C-Suite, most people are familiar with Microsoft Office.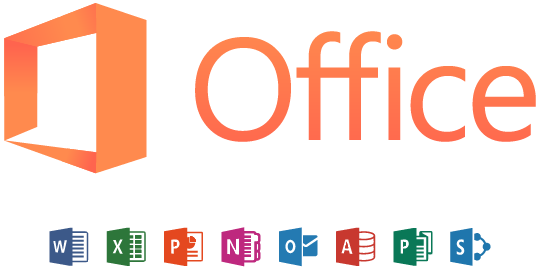 The suite, first announced by Bill Gates over 30 years ago, included Word, Excel and PowerPoint, or, in other words, The Holy Trinity of software known as Microsoft Office.
The year it released, Microsoft became the first company to exceed $1 billion1 in annual sales. In Q2 2020 Microsoft reported $11 billion2 in revenue from its Productivity division alone, driven largely by the popularity of its Office apps.
With numbers like these, it's easy to see how ubiquitous the Office suite has become across companies, schools and homes worldwide.
In this guide, we look at why you should learn Microsoft Office, the different options available, and the history of the suite.
Microsoft Office for Beginners: Then and Now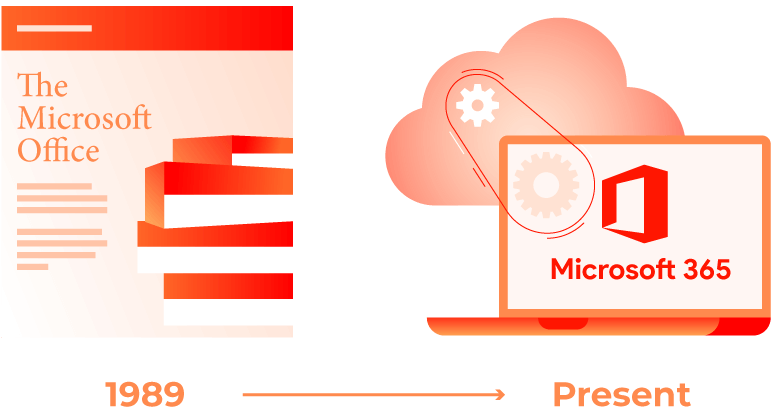 While many features have been added since its initial launch, much of the core product has stayed intact.
In addition to the initial trio, Word, Excel and PowerPoint, today, Microsoft Office also includes Access, Publisher, OneNote and Outlook – all of which seamlessly integrate with each other.

Multiple versions have become available as well, including new and improved desktop apps, as well as mobile apps and a web-based alternative for both Windows and Mac users.
What is Microsoft 365?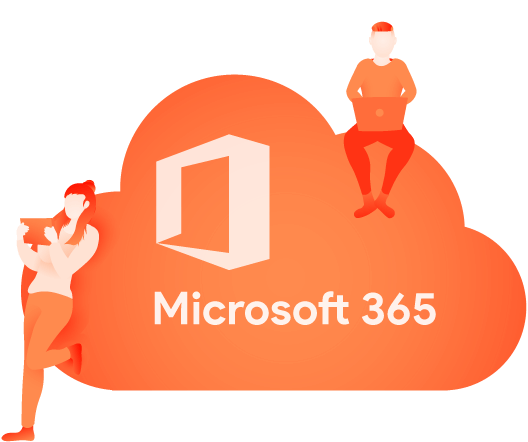 In 2011, Microsoft launched its cloud-based subscription service Office 365, to compete with Google Drive. While the apps in Office 365 were nearly identical to its desktop suite, certain features were rolled out only to 365 at first, like Morph and Designer in PowerPoint.
Since then, Microsoft has continued to allocate more and more resources to its cloud-based service, luring in subscribers by offering them exclusive perks.
In 2017, Microsoft announced that Office users will no longer receive access to OneDrive and Skype after 2020 if they don't subscribe to Office 365. This statement coincides with Microsoft's "Modern Lifecycle Policy," which requires you to have the latest version of the product in order to receive full support.
As of April 21, 2020, Office 365 has been rebranded to "Microsoft 365". Microsoft 365 comes with the same Office apps as its predecessor, with Microsoft promising new apps and services to come.
These changes haven't hurt Microsoft one bit. Check out its latest numbers.
What is the difference between Microsoft Office and Microsoft 365?

You can still pick between Microsoft Office (desktop) and Microsoft 365 (web version).
While both offer the same programs that Office users are accustomed to, the upfront costs and platforms they're used on vary.
Microsoft Office (Desktop)
Microsoft Office (desktop) can be purchased for a one-time payment for the program to be installed on a single device.
You are either given a physical key card with your own specific download code, or you can download the program straight from the Microsoft website.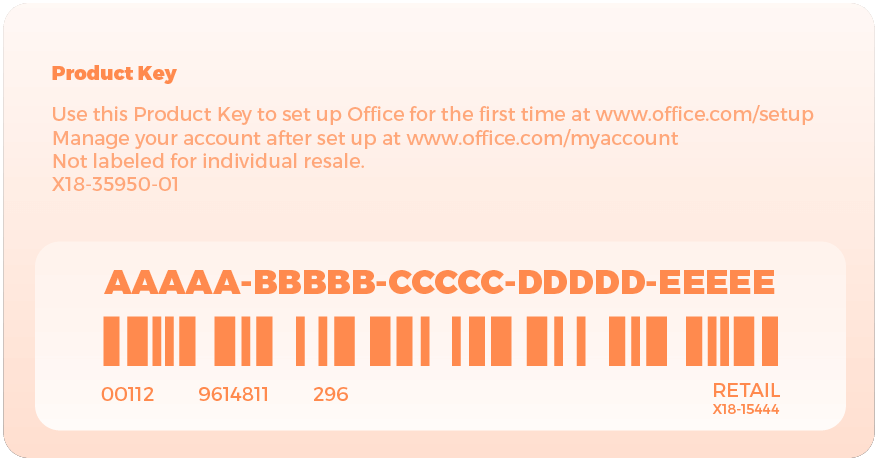 This key gives you access to the program for as long as you like. In the event of a Microsoft upgrade or a new version of Microsoft Office, you would then have to purchase the new package if you want to receive support.
Standard Office bundles come with Word, Excel, PowerPoint, and OneNote. Microsoft Office programs must be purchased for the user's operating system (OS) – either a Mac or PC.
If the user gets a new computer, or switches to a different OS, they'll have to repurchase Office.
Microsoft 365 (Online Subscription)
Microsoft 365 is a subscription product, which you can pay for monthly or annually. As noted above, this product was formerly known as "Office 365" until it was rebranded in April 2020.
Program upgrades are included with this fee, so whenever Microsoft updates its Office apps, you will automatically receive the newest versions.
Because 365 is cloud-based, it can be accessed via any device. This technology allows flexibility for businesses and their employees, as documents and programs aren't simply tethered to the computer to which the program is licensed.

Microsoft 365 Personal subscriptions can be used on up to five devices across Mac and PC, and it includes Word, Excel, PowerPoint, OneNote, Outlook, Publisher, and Access. Subscribers also receive additional OneDrive storage (1 TB) and 60 free Skype minutes every month.
Microsoft 365 Family subscriptions can be shared by 6 people in total. It includes all of the features of the Personal plan, plus additional OneDrive storage (6 TB).
Microsoft 365 Business plans include Office apps, plus additional features like access to Microsoft Teams and advanced security protections.
Microsoft introduced 365 with the goal of eventually phasing out one-time purchases.
If you don't frequently update Office, its traditional product should work just fine. But, if you're interested in getting access to exclusive upgrades, 365 will float your boat.
Regardless, keep in mind that Microsoft made it clear it will phase out the traditional Office Suite in the not-so-distant future.
What applications are included in Microsoft Office?
Microsoft Office has evolved tremendously since its beginnings in 1988, now with a robust slate of offerings for individual and business users. Here's a look at the programs you'll find inside Office.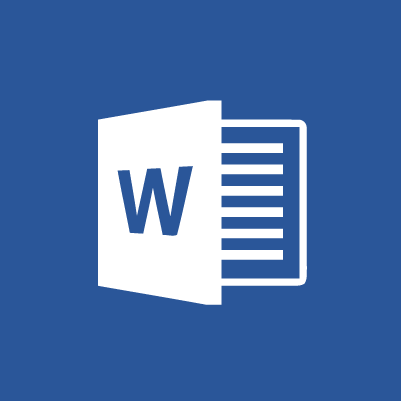 Microsoft Word
Word is unsurprisingly Microsoft's word processing app.
It was initially introduced to modest reviews because the interface was vastly different from the former leading word processor, WordPerfect. But with the release of Windows 95 and Office 95 (in 1995), sales steadily increased.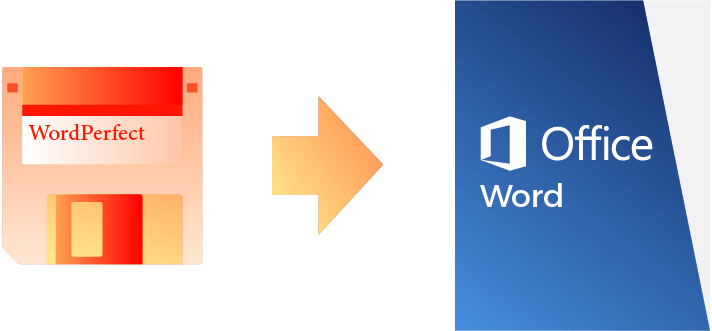 Today, Word is the most widely used word processing program. It includes an array of features for document creation and editing, including: Spell-check, a rich text editor, and page features such as justification, paragraphs and indentation.
You also benefit from the what-you-see-is-what-you-get (WYSIWYG) display – as in the screen displays everything in the same way as the document will look when printed.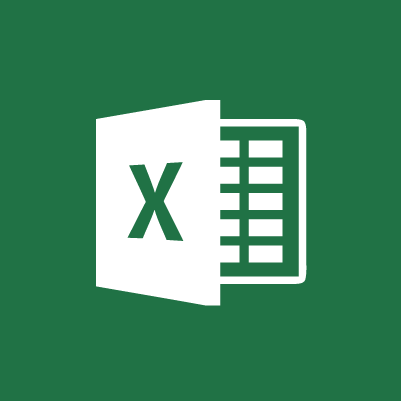 Microsoft Excel
Excel is Microsoft's spreadsheet program that can be used to organize, format and calculate data.
You can create formulas to aggregate large amounts of data, graph and chart data, create macros, and develop pivot tables.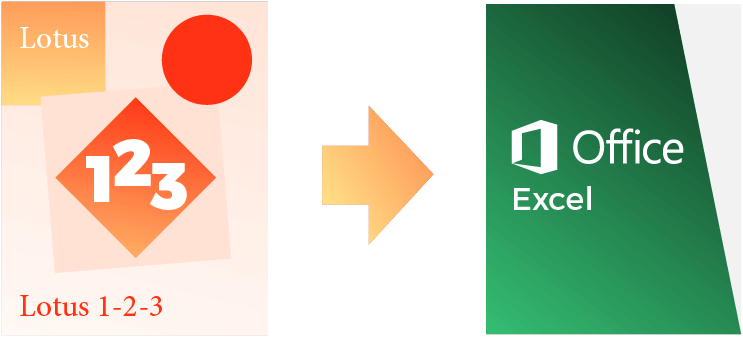 Originally a neck-and-neck competitor with Lotus 1-2-3, Excel is now the spreadsheet.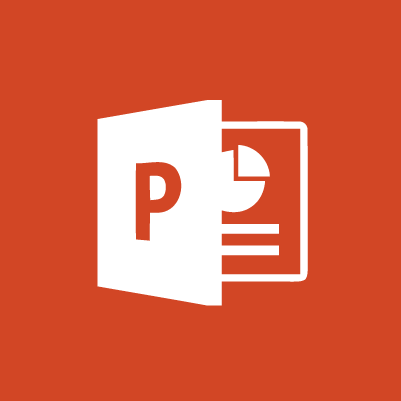 Microsoft PowerPoint
Microsoft PowerPoint helps you create professional presentations.
PowerPoint first launched in 1990, using slides to display text, graphics and multimedia. Since then, it's added a variety of features to streamline and enhance presentations, such as: transition effects, timers and software integrations.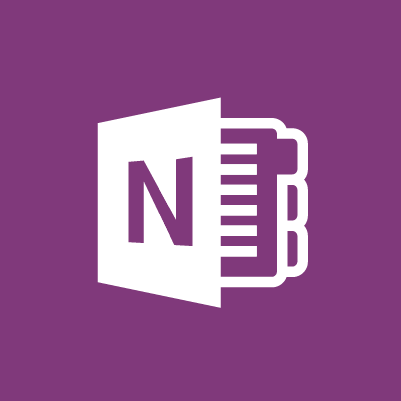 Microsoft OneNote
OneNote allows you to jot down your thoughts before you forget them. Then, notes can be shared with others.
Much like a digital notebook, the application automatically saves and syncs notes. OneNote was introduced as a standard Office application in 2013, allowing even more users to be able to share their typed notes, drawings and screen grabs with other online users.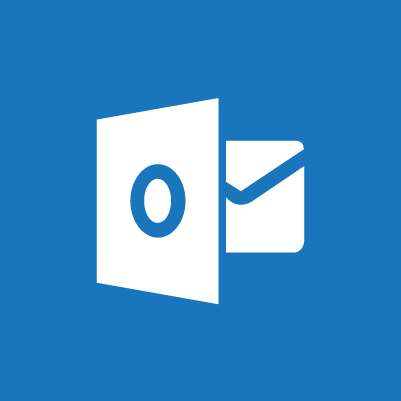 Microsoft Outlook
Mainly used as an email application, Outlook is considered a personal information manager, coordinating your calendars, task managers, contacts, notes, journals, and browsing sessions.
Outlook can be used as a stand-alone app, or it can be networked to connect multiple users to shared mailboxes and calendars under a single organization, for example.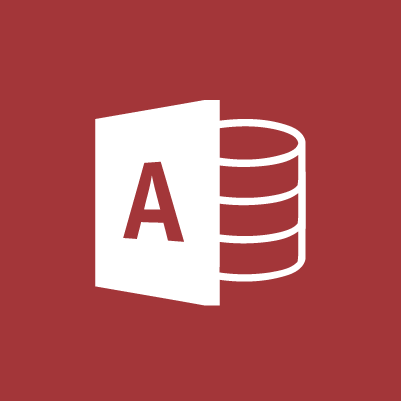 Microsoft Access
Access is Microsoft's database management system that provides a graphical user interface (GUI) and software development tools that allows for stored data or imported data from other databases. With Access, you can use data to create forms, tables, queries and reports.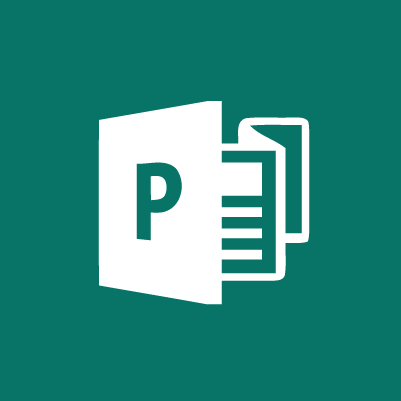 Microsoft Publisher
Publisher is Microsoft's desktop publishing program, emphasizing page layout and design.
The program includes templates for frequent business needs, like business cards, calendars and brochures/newsletters.
Publisher is considered a cheaper, easier-to-use version of design software, like Adobe InDesign.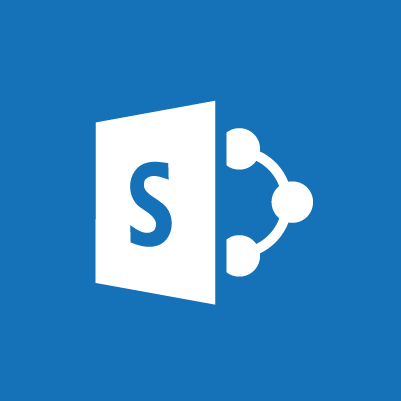 SharePoint
SharePoint is Office's document management and storage system, allowing users and groups to set up password-protected document sharing in a secure, organized location. It's a popular tool for businesses, with 80 percent of Fortune 500 companies using it.
Why should I learn Microsoft Office?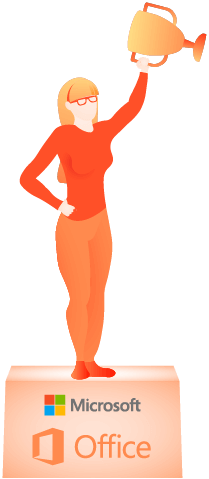 Learning Microsoft Office has significant benefits for your daily workflow, productivity, and career possibilities. Microsoft Office skills are indispensable across a plethora of industries and professions, and give those who possess them an advantage in the workplace.
Better employability
82 percent of mid-range jobs now require at least a general understanding of Microsoft Office applications. Simply put, this means those with advanced Microsoft Office skills are highly-regarded candidates for employment.
Higher productivity
Chances are, there are Microsoft Office applications that you use every day. Imagine how much time and energy you could save formatting documents in Word, or working with data in Excel, if you knew the right shortcuts and tips to get there faster.
Global compatibility
With over 1.2 billion Office users globally, Microsoft Office is used widely by companies and education institutions around the world. Learning Microsoft Office gives you transferable skills that you can use anywhere, throughout your career.
Microsoft Office Training
Microsoft Office training is a great way to upskill, refresh your knowledge, and make your resume more attractive. Here are a few of the most common training options in use today.
Online courses
These days, there is no need to attend expensive, in-person seminars to learn Microsoft Office. Online Microsoft Office courses are a convenient and engaging way to pick up some new skills and certifications. There are courses for every level, whether you are a complete beginner or you want to fill in any knowledge gaps you might have.
Team training
Businesses can easily train their entire team, or specific departments, in Microsoft Office through their learning management system (LMS). An LMS makes it easy for managers to assign training and track employee progress through their courses.
Free resources
We've put together a few handy and free resources to help you hone your essential Office skills below.
Excel
PowerPoint
Word
Outlook
Microsoft Office Certification
Microsoft offers a variety of official certifications for individuals to demonstrate their expertise within a program.
You aren't likely to see many jobs that specify an official Microsoft certification as a requirement, however it might be beneficial in certain cases.
If you are planning on training others on how to use Office applications, or your technical Office skills are highly weighted in your role, then you might consider taking this path.
Those with certifications earn up to an average of 15 percent more than their uncertified coworkers.
There are three certification levels to choose from, ranging from training in specific applications to mastery of the full suite.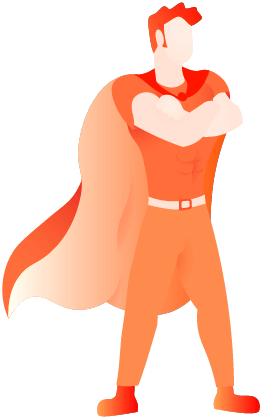 Microsoft Office Specialist (MOS)
This training enables you to demonstrate your abilities with: Word, Excel, PowerPoint, Access, Outlook, SharePoint and OneNote.
According to Microsoft, those with a MOS certification can earn up to $16,000 more in annual salary than those without the certification.
Microsoft Office Specialist Expert
These trainings include advanced skill work in Microsoft Word and Excel. We're not just talkin' bold and italics here. You're tested on the ability to use advanced features, like creating new mail merges inside Word, and adding bookmarks and watermarks to documents.
In Excel, you'll also need to create advanced PivotTables and perform data analysis with its extensive functions.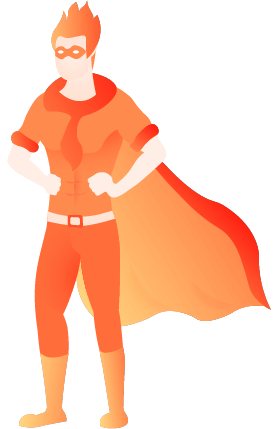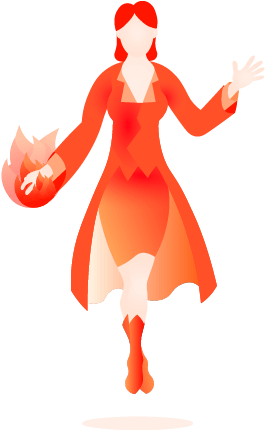 Microsoft Office Specialist Master
People with this certification have demonstrated mastery of all Microsoft Office applications. To reach Master status, certifications must be obtained in four of the following: Word, Excel, PowerPoint, Access, Outlook, SharePoint or OneNote.
How do you download Microsoft Office?
Don't worry: a floppy disk is no longer required.
Today, Microsoft lets you download Microsoft software directly from its website. Instead of purchasing a physical CD or dealing with an install code, you can now select the Microsoft Office programs that best fit your needs, and login into your account via email.
Downloading Office is quick and easy from the Microsoft website. If buying the program as a one-time purchase, you can go to the Microsoft Store on your computer or device.
If you want to subscribe to Microsoft 365, visit https://www.microsoft.com/en/microsoft-365/compare-all-microsoft-365-products.
For older versions of Office, you can go to www.office.com/downloadoffice.
Microsoft 365 users will get always-up-to-date Office applications, OneDrive storage, 60 monthly Skype minutes, and phone and chat support.
Microsoft 365 Family is available for $79.99 a year, or for monthly payments of $7.99, and comes with logins for up to six users.
Individuals can download Microsoft 365 Personal for $59.99 a year or $5.99 a month.
Businesses can choose from a range of subscriptions to suit their needs: Microsoft 365 Business Basic for $5 per user per month, Business Standard for $12.50 per user per month, and Business Premium for $20 per user per month.

All business plans include access to Excel, Word, PowerPoint, Outlook, OneNote, Teams and OneDrive cloud storage. The higher tier plans come with more advanced security and device management options.
How to get Microsoft Office for free?
You may not be able to snag it for free, but there are many Microsoft Office deals and discounts available for those unable (or unwilling) to pay full price. Here are six of the most popular deals you can utilize.
Discount 1: 365 Education
Students and teachers at eligible institutions can get free access to Office apps like Word, Excel, PowerPoint, and OneNote with Microsoft 365 Education. Enter your school email address at the 365 Education page to see if you are eligible.
Discount 2: Multiple Licenses
Microsoft 365 Family comes with licenses for six computers, making the $100 a year subscription very affordable if split amongst family members or roommates.
Because 365 upgrades automatically, you get the most up-to-date version at all times, and the subscription comes with Word, Excel, PowerPoint, OneNote, Outlook, Publisher and Access.
Discount 3: Military
Current, former, and retired military members (and their family members) get 10 percent off Microsoft Office.
Discount 4: Buy an Old Version
If you aren't interested in having the latest version of Microsoft, older editions can be purchased at deep discounts. Check out Amazon for previous versions and buy for up to 50 percent off.
Discount 5: Buy the Employee Version
Nearly 122,000 people work for Microsoft worldwide. Current employees can purchase an Office license for only $10, which is valid for the entirety of the employee's tenure with the company.
Discount 6: Free Online Versions
Microsoft offers free online versions of its Office apps like Word, Excel, PowerPoint and OneNote. Once you sign up for a Microsoft account, you can access your documents on any computer with internet access.
Sources