These last couple of years have made it clear that remote or hybrid work is the wave of the future. However, effective remote leadership remains a pain point for many organizations.
Terminal's Remote Leadership Report found that only 19 percent of business leaders had a remote work strategy in place before the pandemic. And among the few leaders who planned for this shift, most of their strategies still lack critical components.
As the data shows, the majority of leaders (63 percent) care more about short-term productivity metrics than long-term issues that could affect employee retention. For instance, only 21 and 32 percent have a plan for how to manage employee burnout and isolation, respectively, while just 33 percent are prepared for remote onboarding.
Since the remote or hybrid workplace comes with unique dynamics and challenges that differ from a typical office setting, leadership skills must be tailored to this specific work environment. Leaders should account for collaboration barriers, reliance on digital platforms, and minimal face-to-face supervision or interaction in their approach to managing their associates.
Here are some remote leadership strategies to position your own virtual team for success in the "new normal" business landscape.
1. Prioritize clear communication methods
The large-scale transition to working from home forced many virtual teams to retool how they communicate with each other.
The convenience of walking down the hall to a coworker's office or connecting over a "watercooler" chat in the breakroom has since been replaced with Slack messages and Zoom conferences. But even after two years of acclimating to this shift, 20.5 percent of post-COVID remote teams find communication and collaboration difficult, reveals Buffer's 2021 State of Remote Work Report.
Become a better leader
Start learning for free with GoSkills courses
Start free trial
As a remote leader, it's your job to minimize complications around virtual communication as much as possible. Follow these best practices for clear, transparent communication to help prevent misunderstandings, disconnection, undefined expectations, and information overload on your team:
Keep messages concise to hold the recipients' attention and make sure the delivery is simple to understand. If the information is critical, don't be afraid to over-communicate, so there will be no room for ambiguity.
Centralize your communication methods (video, email, chat, etc.) onto one platform that all team members can easily access. This will eliminate the confusion and time waste of switching between multiple dashboards.
Use both synchronous (real-time) and asynchronous (lag-time) channels to accommodate team members working in different time zones.
Create guidelines for video meetings, so they won't exhaust or distract employees from their work. Schedule meetings in advance, email an agenda to all participants the day before, and set a time limit for the actual discussion.
Set an example of creating boundaries to help team members unplug. Let employees know which times you are not reachable after-hours and on weekends, and they will be more likely to follow suit.
2. Focus on the results, not the parameters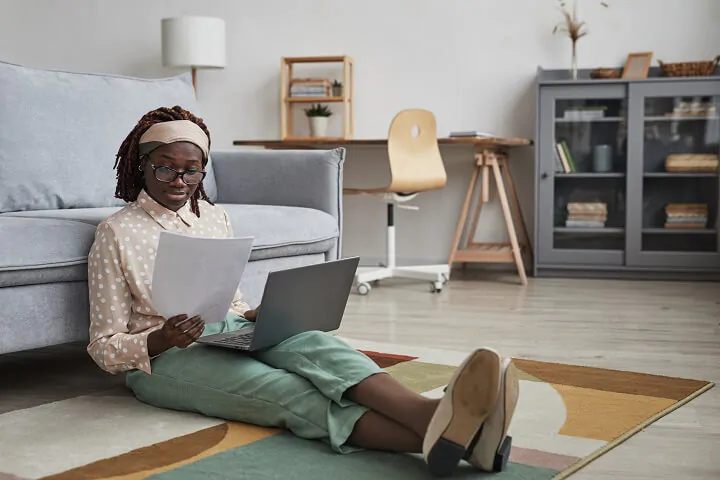 If employees can turn in high-quality deliverables and achieve targets without being confined to a computer screen for a fixed number of hours, give them the freedom to work on their own terms. Not everyone performs to the best of their ability within the parameters of a nine-to-five schedule or a legacy process. An effective remote leader knows the end result is more important than the hours employees put in or the steps taken to complete it.
Instead of controlling how team members execute their projects, help them establish metrics to track their progress, boost their performance, and ensure successful outcomes.
"Hard deadlines, set numbers, and solid output goals are major elements that make a results-focused model work," explains Carolyn Moore, senior vice-president of People at Auth0. "When specific metrics are set for individual employees, it provides them with the structure to meet their goals allowing the results to speak for themselves as a point for evaluation."
3. Emphasize health, safety, and cleanliness
If you plan to create a hybrid work structure and move employees back onsite at least part-time, it's crucial to make them feel comfortable in the process. According to recent McKinsey data, nearly 50 percent of remote workers are anxious about returning to the office and anticipate a negative impact on their mental health during this transition. Employees' main concerns center around COVID-19 precautionary measures, but you can help ease their fears by emphasizing cleanliness and safety in the work environment.
4. Set the tone for a positive work culture
According to a recent survey from the leadership development firms Novations and Zenger Folkman, leaders who are positive tend to inspire higher levels of engagement from direct reports than leaders who are negative. The research also found that positive leaders are more effective at relationship building, communication, teamwork, honesty and integrity, motivation, employee development, agility, and innovation.
In this period of change, instability, and upheaval it has become more crucial than ever to maintain a positive culture and work environment for your virtual team.
This doesn't mean you have to project a sense of false optimism or withhold the truth about how your business is faring. But it's your responsibility as a remote leader to communicate to employees which steps you're taking to solve problems, reassure them of their purpose and value in the organization, and affirm the contributions and effort they put forth. This positive reinforcement will help to increase morale and strengthen internal culture.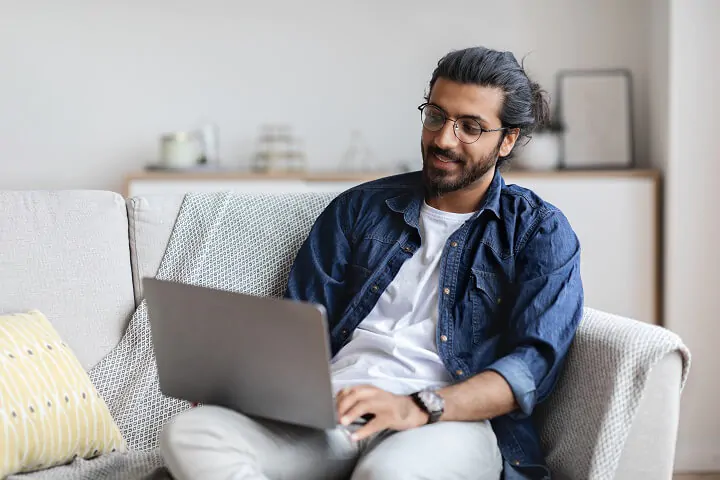 5. Be willing to pivot and adapt as necessary
Adaptability might just be the backbone of successful remote leadership. If you're flexible and willing to pivot as needed, you can guide a virtual team through all sorts of unexpected situations. When employees watch you re-evaluate and make adjustments in response to a new business climate — rather than holding onto processes that aren't useful or relevant anymore — it can build their confidence and resilience in times of change.
However, being adaptable is not only helpful during a crisis. It will also serve your team under normal circumstances too since adaptability fosters other crucial leadership traits such as problem-solving, risk assessment, and goal orientation.
The strategies below, offered by Keith Keating, a senior director at General Motors' Center of Learning, can help you become a more adaptive remote leader:
Question your conventional thought patterns. Step away from rigid formulas, so you can experiment with new ideas and creative, untapped solutions.
Think ahead with numerous contingency plans for potential issues. When challenges arise, this will mobilize energy and resources in a way that's strategic instead of reactive, so you can manage risk and maximize reward.
Develop a curious mindset. Actively listen to feedback from your team members before making decisions. Be inquisitive about others' opinions, values, ideas, and perspectives. Think creatively, and don't let fear of failure get in the way of innovation.
Grow your remote leadership skills for the "new normal" workplace
As the business landscape continues to move in the direction of virtual work, remote or hybrid teams need a specific leadership style to help them thrive.
Whether your team will be working from home for the long-term, or you plan to transition them back to the office in some capacity, cultivate these leadership skills above to succeed in the "new normal."
You can also explore the GoSkills training library to find courses to help your team succeed in a remote or hybrid work environment.
Become a better leader
Start learning for free with GoSkills courses
Start free trial