Tasks and time generally don't go along well. The more tasks you have, the less time you get to do every darned thing on the checklist. But if you mix in the right tools, your talent for getting things done may yet get the attention it rightly deserves.
Here are some of the best office productivity tools that can enable you to do more, faster and better.
---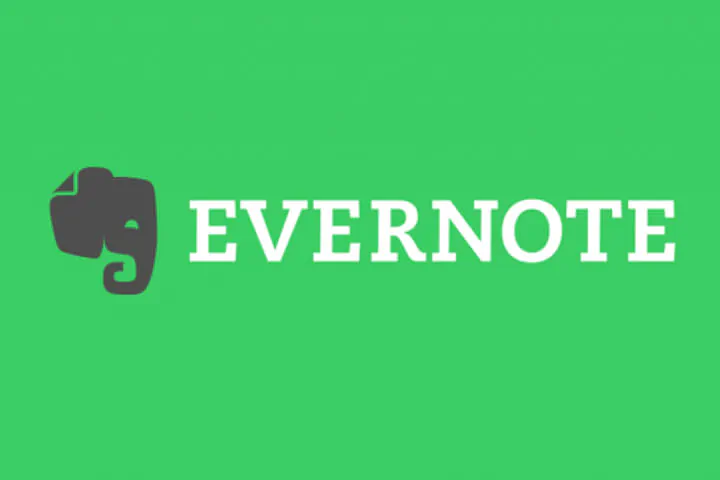 Best For: Personal use
Cost: Basic version is free (Premium version at US$80/year while Business package costs US$15 per user/month)
Just about everybody — from students to professionals — needs to take notes, download web pages, upload documents, prioritize tasks, and create checklists. Evernote does all that for you and more. Using cloud technology to sync your scribbles and important notes across all your devices, Evernote makes it easy to capture a brilliant idea and make detailed plans to make it happen.
Pros: Simple interface and reasonably customizable content. Comes with a free Basic version. The business package is one of the best office productivity tools.
Cons: With the free version, you can sync a maximum of just two (2) devices. Offline access is also limited. Upgrading to Premium solves these major issues.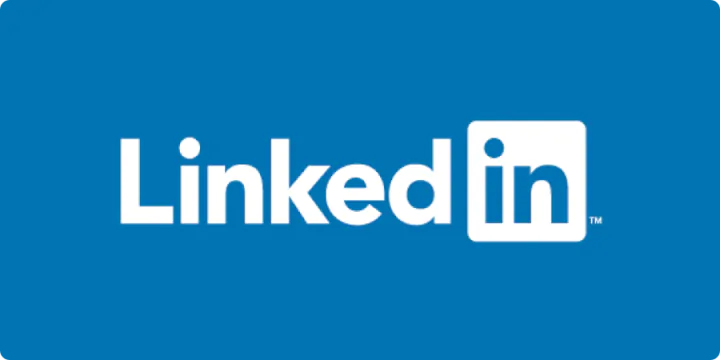 2. LinkedIn
Best For: Building professional and business relationships
Cost: Free Basic version (Premium tier starts at US$30/month)
A lot of things can happen on LinkedIn that you wouldn't want to miss out if you care about your career or business. LinkedIn allows you to follow thought leaders, build relationships, access materials relevant to your craft, find jobs, share content, and learn new certifiable skills. A complete profile on the site doubles as a readily accessible online resume.
Pros: It's the planet's largest professional network and you can join for free.
Cons: The site has been criticized for mining your email contact list. Also, be sure to configure your privacy settings if you do not want to broadcast every minor tweak you make to your profile.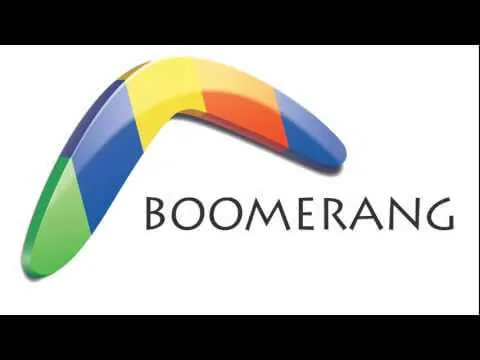 3. Boomerang
Best For: Fine-tuning email for optimum impact
Cost: Free Basic version (tiered upgrades start at US$5/month)
Don't let email control your life. Instead, use Boomerang to manage distractions, enhance focus, and deliver the outcomes you want to achieve through effective email communication. Schedule messages for sending later. Set reminders. Automate replies. Track email receipts and responses. Pause your inbox to keep you focused on important tasks. Use AI to help you craft compelling emails.
Pros: Adds useful — almost indispensable — capabilities to your email platform, enabling you to automate redundant tasks, obliterate distractions, and achieve ever higher levels of productivity. Android and iOS versions are available, with iPhone users getting access to an AI-driven voice assistant. Making it one of the best office productivity tools.
Cons: Mobile functionality and advanced machine learning variant of the "Respondable" feature not included in the Basic version for web browsers.
Want more productivity tips?
Take your productivity to the next level with our comprehensive (and free) ebook!
4. Chanty
Best for: Remote teams
Cost: Freemium and paid plans available (US$3/user/month)
Learn more: Features, Blog
If you want an efficient way to communicate with your team, Chanty is just the thing for you. Aside from text messages, you can also exchange audio messages, have audio and video calls, and share your screen. Chanty comes with a built-in project management feature - you can turn messages into tasks and manage them from within the app.

Pros: Fast and intuitive – the free plan has unlimited search history.
Cons: Chanty has a small number of integrations and customization options compared to major competitors.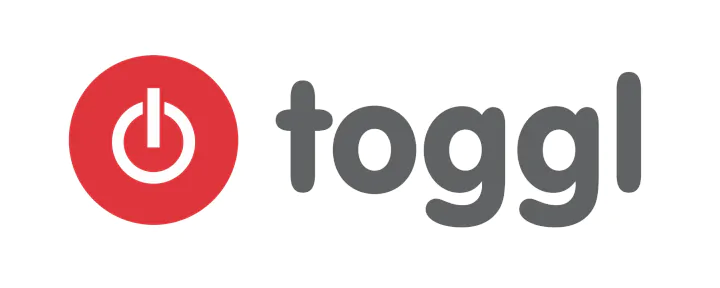 5. Toggl
Best For: Tracking time you spend working
Cost: Basic version is free for teams of up to 5 members (larger teams can use upgraded services starting at US$17/month)
Learn More: Features, Blog, Knowledge Base
Toggl makes it simple and easy to track the hours a team or a single user clocks to get things done. The service integrates with many project management and collaboration tools, such as Trello, Google Drive, and Asana. You can use Toggl via three channels: your browser, a desktop program, or native iOS and Android apps. Generate reports to analyze how you spend time and how you can keep productivity at full throttle.
Pros: Easy to implement. Starts tracking time without the need for a new tab. Comes with an idle detection alarm and a Pomodoro timer to propel productivity. Works even in offline mode.
Cons: Very limited reporting functions in the free version.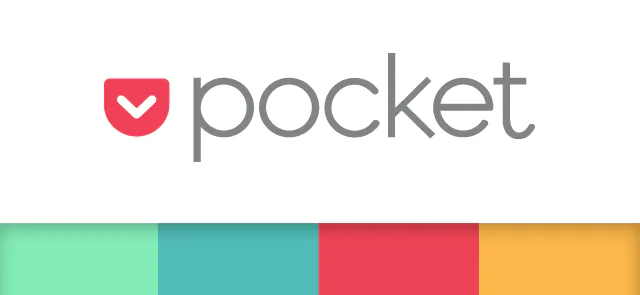 6. Pocket
Best For: Busy people who need to catch up on their reading
Cost: Free Basic version (Upgrade to Premium costs US$60/year)
Learn More: Help Topics
Focusing on your daily grind often leaves very little time to read online content that piques your interest. Good thing Pocket enables you to save articles and web pages for later consumption, so you can concentrate on your work without getting distracted. Pocket also allows offline reading, declutters article layout, and provides customization features for users to add tags and configure text settings.
Pros: Helps you save and organize interesting stuff to read. Has a mobile version that's perfect for consuming content while commuting/on the go.
Cons: You'll be amazed at how rapid your reading list grows over time, making you realize that catching up may not be that simple at all.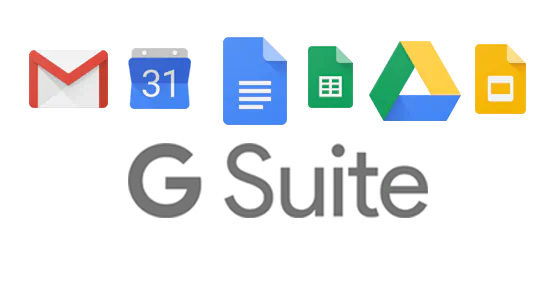 Best For: Creating, tracking, storing, and organizing documents on the cloud
Cost: Free (can be upgraded as part of the G Suite premium service for businesses)
Google Drive and Docs offer all the basic productivity tools a student, professional, or entrepreneur needs. Create any document you want (from text files and spreadsheets to presentations, forms, and drawings) and store as much as 15 GB of data on the cloud for free. Share your documents and collaborate with others to edit, polish, and organize your content.
Shell out a few dollars per year, and you get your own customized email domain, much larger storage space, and a host of enterprise-grade apps.
Pros: Comes with a mobile app so you can access and edit documents on the go.
Cons: You get all the basic functionalities you need for document creation and management but none of the more advanced features and perks of premium alternatives like Microsoft Office Suite and Adobe Creative Cloud.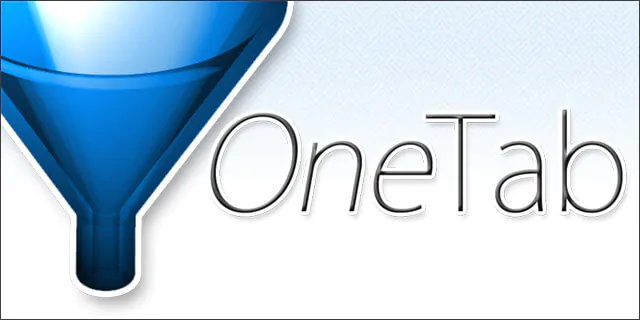 8. OneTab
Best For: Online research, comparison of multiple web pages, unhampered browsing behavior, etc.
Cost: Free
Learn More: Features & Benefits
Opening multiple web pages at the same time can drain your device's memory resources like a big hole in your pocket. In some cases, doing so will drag your computing speed to a crawl and may even disrupt processes and cause browsing errors. OneTab is an add-on for Chrome and Firefox that converts all open tabs into a more manageable URL list that you can restore as a group or individually anytime you want. By doing this, OneTab reduces tab clutter, saves up to 95% of your memory, and somewhat mitigates the utter madness of having dozens of open web pages on your screen.
Pros: Drag and drop works. You can also import, export, and share your tab lists across your personal devices or with peers and friends for collaboration.
Cons: Doesn't cure compulsive browsing habits and encourages everyone to surf the internet like a maniac.

Best For: Teams handling task-based projects, control freaks, process-obsessed individuals
Cost: Basic features are free (advanced features for business and enterprise start at US$10 per user/month)
Trello visualizes a project so that you know exactly what needs to be done at any moment. Using cloud technology, real-time notifications, document attachments, native messaging, and kanban-inspired architecture, Trello makes managing projects easier, smarter, and fun. Under the app's deceptively simple board-and-card interface lies powerful engines for task tracking (calendar, ownership assignment, workflow), multi-platform support (desktop, tablet, mobile), and third party integrations (email, CRMs, document storage, etc.). Use Trello to gain optimum levels of visibility, control, and collaboration.
Pros: Sweet and simple interface. Easy to learn with drag-and-drop support. Comes with useful templates.
Cons: You need a consistent process/workflow to make Trello work.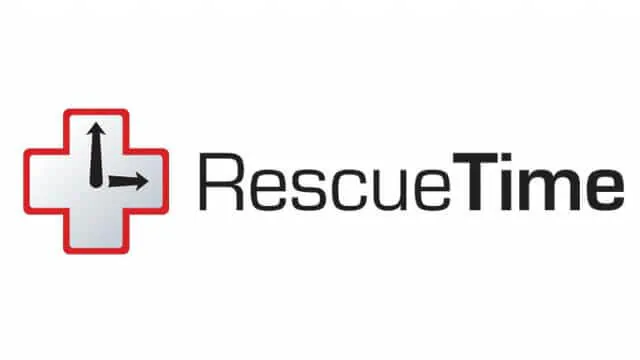 10. RescueTime
Best For: Easily distracted people (i.e., nearly everyone you know)
Cost: Lite version is free (premium starts at US$9/month)
RescueTime tells you how much time you waste on cat videos and other nonsense and how little you actually spend on serious, uninterrupted work. As intended side effects, the app accurately detects inefficiencies in your daily grind, provides insight on how you can become more productive, and has powerful built-in capabilities to keep you focused on the tasks at hand. Then again, taking action (re: activating remedial features to rescue precious time) depends entirely on you.
Pros: RescueTime even allows you to log how you spend your offline hours, making it possible to see an uber complete picture of how productive/directionless your life really is.
Cons: The premium version of the app enables businesses and enterprises to restrict access to distracting websites, forcing poor employees to focus on work and get things done.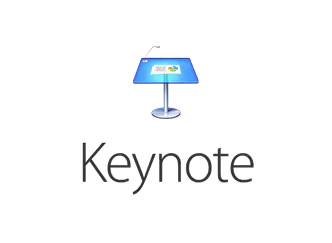 Best For: Captivating audiences
Cost: Free for Mac and iOS devices
Learn More: Features
Presenting isn't what it used to be. Depending on the quality of your slides, you can as easily bore your audience to death as keep them informed, engaged, or delighted. Inheriting the creative, design-focused DNA from its parent company Apple, Keynote enables users to build beautiful presentation decks with a robust array of features: from memorable visuals and cinematic effects to highly intuitive UI and authoring tools. If Keynote were a student, then it would easily nab an A for coolness.
Pros: Won't cost a dime if you have the proper Mac or iOS device. Operation-wise, you can embed a playable video file directly into a deck without risking a break in your flow during an actual presentation.
Cons: Has a far smaller third-party ecosystem (especially developers of themes, templates, apps, and add-ons) supporting it compared to that of market leader PowerPoint.
Want more productivity tips?
Take your productivity to the next level with our comprehensive (and free) ebook!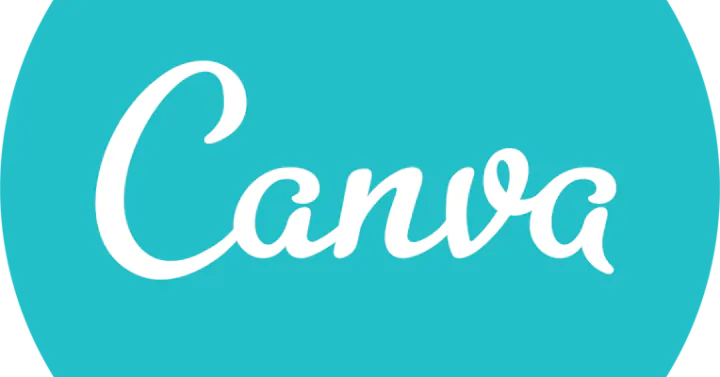 12. Canva
Best For: Fast and easy creation of images you need ASAP
Cost: Free (but you can opt to buy premium photos, graphics, and other assets at varying costs from an in-app store; paid packages for small businesses and enterprises are also available)
Learn More: Features, Tutorials
Few tools work as great as Canva when you need to create an image-based project quickly. Whether it's to build an infographic, a print-ready poster, a presentation deck, a custom image for an online article, or a flashy social media graphic, Canva's easy-to-use UI with its drag-and-drop asset library is the primary choice of millions — many of whom are people who know very little about digital art and graphic design.
Pros: Drag-and-drop UI makes for a fast and easy authoring process. Use of asset library (templates, icons, shapes, fonts, and millions of stock images) is free. The site maintains a robust and always fresh knowledge base (articles, tutorials, and tips) for anyone who wishes to optimize or learn more about design.
Cons: You need to be online to access Canva's tools and resources.

13. Wave (Financial Services and Online Accounting Software)
Best For: Entrepreneurs and independent workers
Cost: Free
Learn More: Features, Help Center, Blog
Manage your money like a pro. Wave is an award-winning financial software that operates on a strange business model considering its specialty: it offers all essential accounting services for free (no freemium tiering, free trials, or hidden charges). You can use Wave's income/expense tracking, invoicing, billing, payment processing, and other accounting services at absolutely no cost.
Pros: Their easy-to-use features solve so many problems in managing a business. That's why millions of people around the world already use the software. You can easily customize invoices and enroll in third-party services such as banks, credit cards, and payment channels.
Cons: Works best for freelancers and small to mid-scale businesses. However, there are lighter, mobile-friendly alternatives for personal finance/budget management, such as NerdWallet, Mint, and Acorns.

14. Asana
Best For: Small teams optimizing their startup budget
Cost: Free for teams of less than 15 members ($10.99/user per month after 15 users)
Learn More: Features, Quick Start Guide, Blog
Expert reviews from many tech publications, including PC Magazine and Capterra, consistently rank Asana among the best productivity and collaboration tools available on the market. That's because this software makes it easy for teams to manage, track, and complete projects, processes, and tasks. Centralize everything a team needs to stay productive (goals, notes, to-do lists, calendars, etc.) in one readily accessible place.
Pros: Simplifies planning and goal setting. Relatively cheap (re: free for very small teams) compared to key competitors.
Cons: Dashboard and functionalities may require some getting used to/learning time compared to alternatives with better, more intuitive UI.

Best For: Small and large teams alike who plan on achieving goals together.
Cost: Free Basic version (Standard Slack starts at $7.25 per active user/month; pricing for enterprises available)
Get everyone on the same page fast and with impact. Slack makes it easier for people to work together by simplifying how they communicate, collaborate, and create stuff as a team. Organize topics, tasks, or groups using channels where you can centralize all relevant messaging, notes, files, and tools in one room. You can then share specific channels with individuals, businesses, teams, and other stakeholders.
Pros: Robust Slack integration capabilities with common tools and platforms such as Google Drive, Trello, and Salesforce. Multi-platform functionality (desktop, web, mobile, voice/video calls). Drag-and-drop file sharing.
Cons: Basic version has limited search and app integration functionalities.

16. Dropbox
Best For: Anyone who needs to manage a hefty volume of documents
Cost: Free Basic version (standard and premium packages for individuals and teams start at US$9.99/month)
Organize your stuff like a world-class librarian. Dropbox gives you 2 gigabytes of free cloud storage space to keep all your important documents in one place. Sync project files such as Word documents, Sketch drawings, and PowerPoint presentations across your devices and access them anytime and anywhere you like.
Pros: A Dropbox Basic account is free. You can download free apps for your desktop computer, mobile phone, or tablet.
Cons: The free 2 GB storage can easily get filled up in no time, forcing you to shell out a few subscription dollars for more space.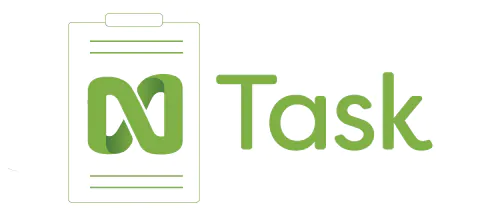 17. nTask
Best For: Managing personal and team projects
Cost: The base version of nTask is free. Users can upgrade to the Pro version for $3/month.
nTask is an online task management software that helps people collaborate with team members, work remotely, and be their most productive selves. Users can create a workspace to organize their files, manage individual projects, create to-do lists and more. nTask offers project managers the ability to estimate budgets, allocate resources, and integrate 3rd party apps to help finish projects on time.
Pros: Supports all things related to project management and productivity through one robust software.
Cons: Currently lacks an active live chat feature. However, users can comment on project boards to collaborate.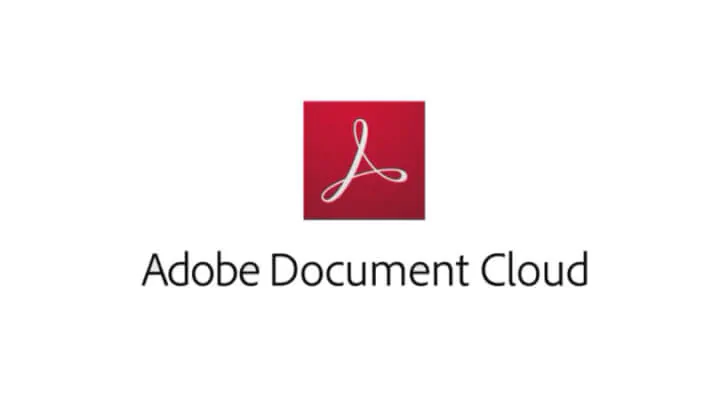 18. Adobe Document Cloud/DocuSign
Best For: People who manage different types of contracts and agreements
Cost: Subscription to Acrobat Pro DC (US$12.99/month) grants access to standard Document Cloud services. If that's too steep, you can still get Acrobat Reader DC for free and sign up to gain access to a free 2-GB cloud storage where you can store and interact with your PDFs.
Paper-based business processes can dampen productivity. Adobe Document Cloud enables you to make the full transition to digital so you can track, share, sign, store, and manage documents faster, with less errors, and across different channels including mobile.
Pros: Fill & Sign function is free for everyone. The paid subscription includes Adobe Send (as an alternative to using email attachments) and FormsCentral (a tool for creating, sharing, and analyzing interactive forms such as surveys), among many other features.
Cons: Standard package comes with a hefty price tag.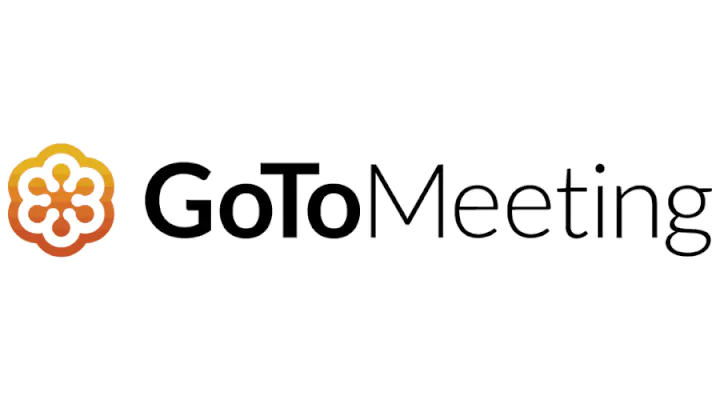 19. GoToMeeting
Best For: Teams with members in different locations
Cost: Free (business and enterprise packages available)
Learn More: Features
Millions of people use GoToMeeting because video conferencing enhances collaboration and improves the effectiveness of meetings. Use GoToMeeting to set goals with your team, engage clients, share presentations, or conduct professional-level interviews.
Pros: Free and very easy to set up online meetings.
Cons: Occasional lags and syncing problems for systems with older OS/limited computing resources.

20. Calendly
Best For: People who regularly set meetings, events, or appointments
Cost: Basic version is free (Premium edition costs US$8 per user/month)
Learn More: Features, Integrations, Blog
Setting up meetings and appointments sounds simple, but it can become a bit complicated at times. Everybody has their own schedule, after all, and finding the sweet spot where all attendees are available can be tricky. Often, a near-endless string of crisscrossing emails ensues just to identify, change, and confirm meeting details. Good thing Calendly came along with its clean UI that simplifies the scheduling process, allowing everyone to easily set the perfect time and venue to meet.
Pros: Saves time and frees you from the tedious task of proposing meeting specifics, following up, changing, and finalizing details via email. If there are 10 people from different departments or companies who absolutely need to be there, you can imagine the chaos of setting up such a meeting.
Cons: The basic version provides very limited app integrations.
Want more productivity tips?
Take your productivity to the next level with our comprehensive (and free) ebook!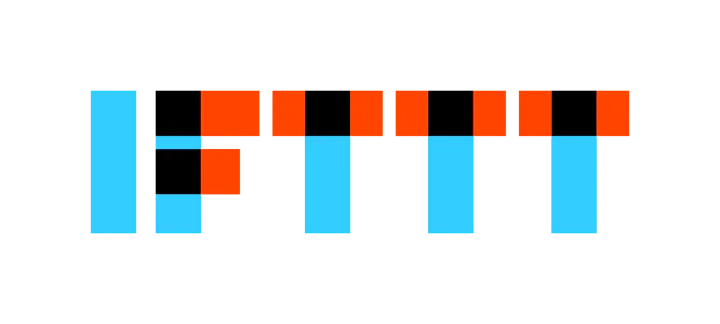 21. IFTTT (If This, Then That)
Best For: Automation freaks
Cost: Free
Learn More: Features
Optimize the potential of your digital tools. IFTTT enables you to instruct, link, and combine apps, devices, web services, and even house/office appliances in ways that dramatically boost your productivity. Using IFTTT for example, you can automatically extract photos from the latest post of your favorite blog and share these photos on your social media accounts.
Pros: IFTTT simplifies the way you can tweak small, ubiquitous programs called Applets so they will do exactly what you want.
Cons: Offers less flexibility and customization compared to main competitor, Zapier.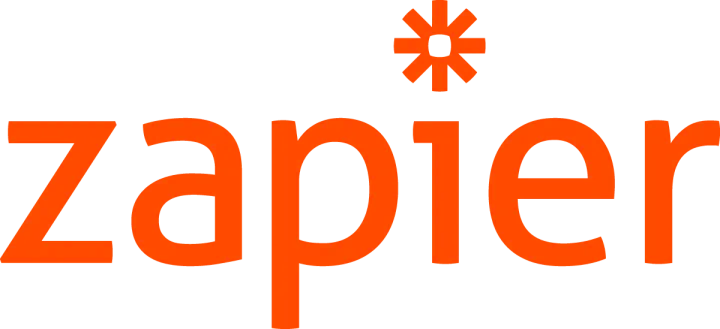 22. Zapier
Best For: Same type of people who'd use IFTTT.
Cost: Free (upgrades start at US$20/month)
Learn More: Tips & Advice, Integrations
Improve business productivity by automating tedious and repetitive workflows. Zapier links and optimizes your apps to help you focus more on what truly matters. Use "zaps" to automate redundant, multi-step processes that utilize several apps.
Pros: Covers significantly more apps and services that can be integrated compared to IFTTT.
Cons: Free version has a limited number of app integrations and functionalities (more advanced features and capabilities comes with a price tag).

23. HootSuite
Best For: Marketers and social media junkies
Cost: Free for individuals (professional and business packages start at US$49/month)
Learn More: Features, Blog, Training
These days, you need social capital to succeed in just about any field. Use HootSuite's powerful features to make it easier to manage your social media accounts, automate processes, monitor social channel activities, and measure your influence on the people and brands you care about. HootSuite provides an easy-to-use all-in-one dashboard that gives you full visibility and control over your social footprint. Schedule posts, organize followers, measure ROI, and make your message matter.
Pros: HootSuite automation saves you time to perform more important tasks better.
Cons: Might be a bit complex to absorb at first, especially since some users find the interface less intuitive than they had hoped for. The free version only covers a maximum of three social media platforms and gives access to a limited library of app integrations.

24. Grammarly
Best For: Anyone who uses English to blog, create content, and write emails
Cost: Free (Premium version starts at US$12/month)
Learn More: Capabilities, Blog, Help Center
Getting your message across clearly and effectively has become a competitive advantage in school, business, and the job market. Communicate well, and you've already taken a major step toward achieving your goals. Grammarly uses technology to correct hundreds of writing mistakes, keeping your messages polished, on point, and flawless. Use Grammarly to auto-correct spelling, grammatical, technical, punctuation, and contextual errors in real-time as you write social media posts, emails, blog entries, articles, and other important documents.
Pros: Tells you exactly why something is wrong, helping you learn to be a better communicator in the process. Also provides a feature that detects and prevents plagiarism. Comes with a free Grammar Check Chrome extension that acts like an always-on proofreader/editor by your side.
Cons: Works only in English so far.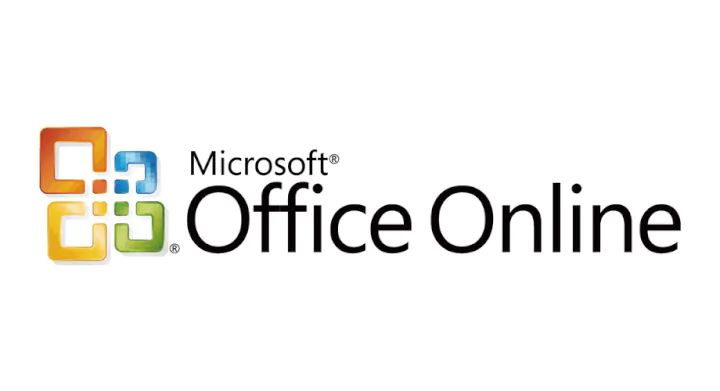 25. Office Online
Best For: Anyone who uses word processing, spreadsheets, presentation, and other productivity software, especially those who have flourished in the Microsoft universe
Cost: Personal edition is free (business and enterprise versions offered at varying costs)
Learn More: Features
Any comprehensive list about productivity without mentioning Microsoft's venerable Office suite would be incomplete or intentionally blind. With nearly three decades of market dominance and product development behind it, Microsoft's Office Suite has been the default authoring tool behind much of the world's digital content creation. Office Online is Microsoft's answer to Google's popular and free cloud-based storage and productivity suite. While significantly trimmed in terms of functionalities compared to its desktop version, Office Online lets you use Word, Excel, PowerPoint, OneNote, and Outlook free of charge.
Pros: Finally, something useful from Microsoft without a price tag. Familiar user interfaces. More conducive to sharing and collaboration compared to the desktop variant. Seamless integration with the desktop version (Microsoft Office 2016) — if you have one.
Cons: Works only in online mode unless you also have a paid desktop version. Lacks many advanced features of its premium cousins.

26. NerdWallet
Best For: Anyone who wants to keep their personal finances in order
Cost: Free
Learn More: About the Service, Features
NerdWallet makes it cool and easy to get more from your money. The web service provides relevant industry reports, interactive forms, and expert advice on investing, credit card usage, loan applications, budget management, insurance, the best savings accounts for earning interest income, retirement planning, and a host of other financial tips.
Pros: There's a free NerdWallet app with hyper-personalization features that help you uncover the best ways to improve your credit score, hike up savings, and achieve your financial goals.
Cons: Get used to swallowing a few bitter pills and tightening your belt if you have been leading a prodigal existence all along.

27. Inbox When Ready for Chrome
Best For: Zero-item inboxers
Cost: Free basic edition
Learn More: Features
Inbox When Ready cures everyone's unhealthy fixation with their email. This Chrome extension helps you keep focused on doing more productive and important tasks than checking out and worrying whether there's new mail in your inbox all the time. You can use Inbox When Ready to configure Gmail, so you create a seamless workflow via a lockout schedule and batch processing your mail at optimal times during the day. Yes, you can ignore the mail to get into what really matters.
Pros: Helps you address one of the major distractions and potential roadblocks to your workflow.
Cons: Free version automatically adds a statement with an ad link ("I'm using Inbox When Ready to protect my focus") in your email signature.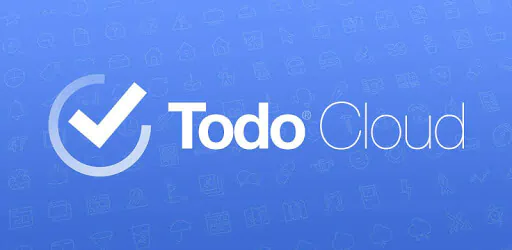 28. Todo
Best For: Productivity hackers at home and at work
Cost: Free basic edition (Cloud version at US$2.50/month, Business edition at US$4/month)
This highly acclaimed productivity solution from Appigo helps you get things done faster and better. Use the app's clean interface and powerful capabilities to organize, prioritize, track, and complete tasks in the most efficient way possible. Collaborate with family, friends, and teams to successfully manage and complete chores, events, and projects.
Pros: Great visualizations that help you see the big picture and prioritize tasks more effectively.
Cons: Todo's full potential can be unlocked only via a paid subscription.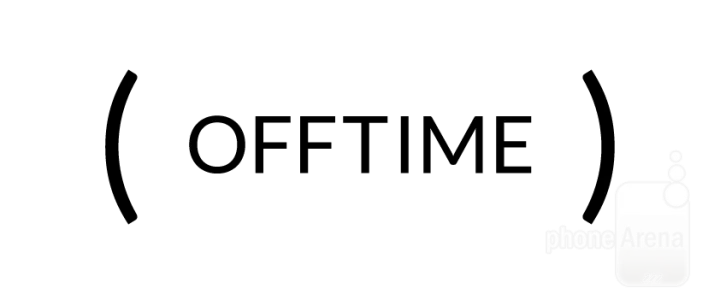 29. OFFTIME
Best For: People seeking the perfect work-life balance
Cost: Free Android version comes with purchasable in-app items (iOS version has a US$3 price tag plus an in-app store)
Learn More: FAQ
Sometimes, wandering off can set you back on track. Strategically unplugging from our hyperconnected existence can help bring clarity to what really matters at the moment. OFFTIME helps you track, monitor, and manage the time you spend online so you can ignore digital distractions and make real connections with family, friends, and yourself.
Pros: Smart way to detox without totally severing your ties to the digital ecosystem.
Cons: Using your phone for any reason during an OFFTIME session sets off alarms and reminders that can feel constrictive and irritating at times. Configuring exceptions and auto-sending custom replies may solve the problem.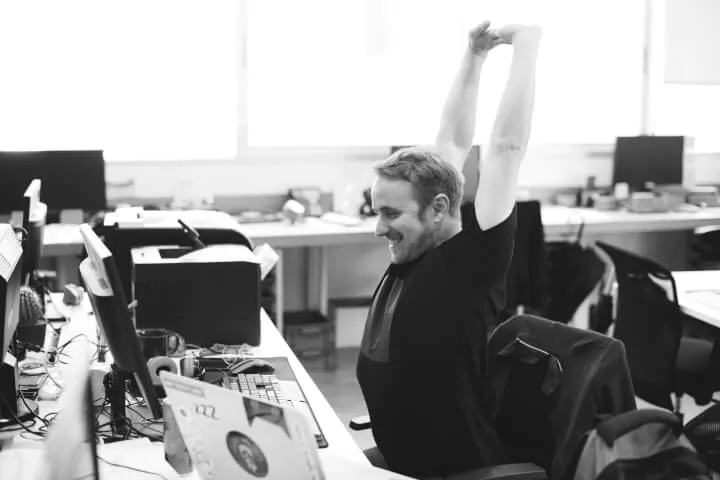 30. MoveAround
Best For: Everyone who can walk/perform physical activity
Cost: Free
Learn More: Tip from Mayo Clinic, Advice from WebMD
As you may have guessed, MoveAround is not an app (the camel case is fake) but a plea to get yourself liberated from the perilous comforts of your chair. This counts as one of the best office productivity tools! Keeping yourself healthy at work through walking and other light physical activity will improve your chances against many horrible health problems such as obesity, diabetes, depression, stress, and heart disease.
Bottom line: optimum productivity requires good health.
Pros: Keeping yourself active not only improves your health but also builds discipline — a crucial trait common among many successful professionals.
Cons: Doing flashy aerobic moves may distract your officemates. Go for less conspicuous activities, such as taking a brisk stroll or going up and down the stairs.

31. FitBit
Best For: Health buffs obsessed with metrics
Cost: Ranges from $60 to $300+ depending on model
Learn More: Official Website, Blog
Nothing wrong with taking a step further (😄) by going digital and literally investing in your health. Among other things, Fitbit tracks your vitals, daily physical activities, sleep, and calories burned. Overall, this wearable helps you achieve the sweet spot between work and wellness.
Pros: Actual metrics rule out ambiguity when it comes to how much sleep you had last night or how active you have been today.
Cons: Comes with a hefty price. Plus, regularly clocking dismal scores on physical activity can make you feel guilty and distracted at work, which certainly defeats the purpose.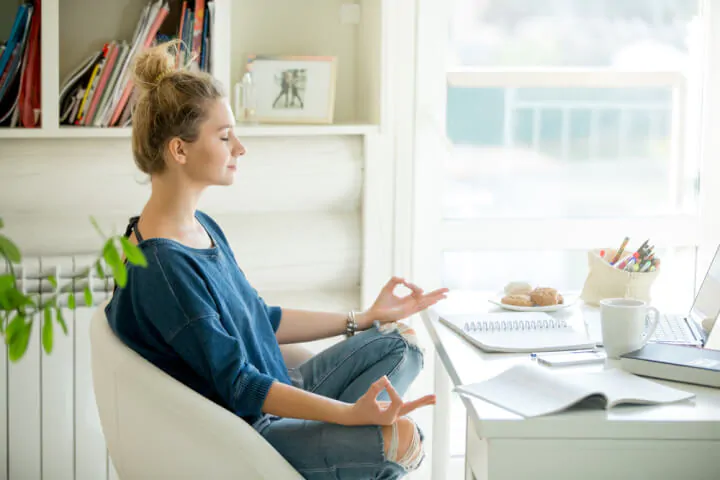 32. Mindfulness/Meditation
Best For: Health buffs, positive psychology advocates, and people seeking happiness
Cost: Free
Learn More: From a prominent psychologist at Stanford and Yale, From WebMD
Meditation and mindfulness sounds like hocus pocus quack science at first but their consistently observable and measurable benefits compel many scientists and medical professionals to embrace and recommend the practice. Health benefits include improvements in immunity levels, pain mitigation, and reduced levels of stress. Physiologically, meditation stimulates neural activity, increases the brain's grey matter, and thickens cortical areas related to paying attention. For people who want to be more productive, meditation has been demonstrated to enhance focus, discipline, and sense of purpose.
Pros: You get health and productivity bonuses simply by ignoring what your friends might say.
Cons: Takes much effort and time for skeptics to try, much less embrace.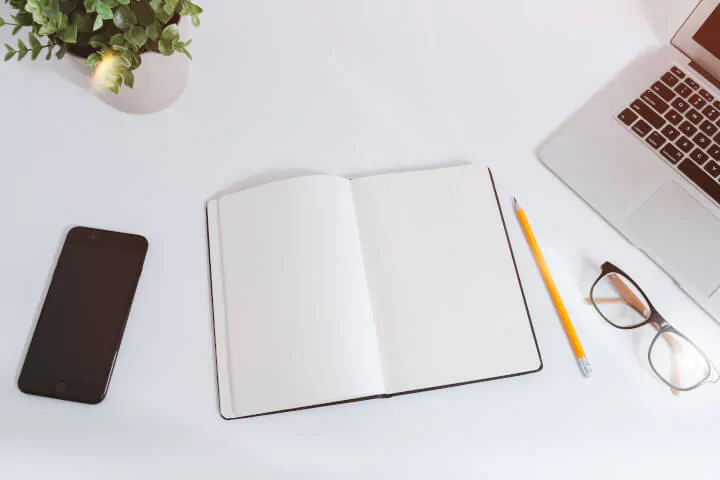 33. Good Old Pen and Paper
Best For: Taking a much-needed break from digital gadgets
Cost: Price tags for analog pens, notebooks, and journals vary widely depending on the brand
Learn More: Morning Pages, The Benefits of Scribbling
Technology is great at introducing smarter ways of performing everyday tasks. But sometimes, traditional ways of doing things prove to be better in the end. Such is the case of handwriting. Studies show that taking notes, journaling, and writing by hand stimulates neural activity — making us smarter and more focused, creative, and open to learning. It's not surprising that acclaimed authors such as J.K. Rowling and Neil Gaiman write by hand even when the digital keyboard is close by. But things get intriguing when tech-savvy entrepreneurs like Tim Ferriss and Chris Winfield also recommend writing by hand as a way to hack productivity.
Pros: Easy to do. Won't take or cost much to start.
Cons: Generations coming after millennials might wonder what a pen is for.
Focus on value
Productivity is a measure of value, something you generate by spending time, energy, money, and other resources. Depending on how you define value in different contexts, the foregoing apps, tools, and tactics will help you prioritize what needs to be done, determine the most efficient ways to do it, and generate optimum value by focusing on what really matters.
Kickstart your productivity with our Essential Productivity Training course, which shows you how to use several of these tools in combination with each other so that you can streamline your workflow and get more done!
Are you a freelancer? You might want to check out our list of the Best Tools For Freelancers.
Want to be more productive?
Start learning for free with GoSkills courses
Start free trial