Certifications enable project team members or leaders to validate their competence, update their knowledge, and reap the rewards of the profession.
If you are working as part of a project team, a freshly minted project manager or seeking to become one, gaining a CAPM credential is a good launch pad to grow your career, especially if you have yet to earn a college degree or build a solid portfolio of successfully completed projects.
Our practical guide to CAPM exam prep below will give you the answers to your most important questions and set you on the right track to get certified.
Want to learn more?
Take your project management skills to the next level with our comprehensive (and free) ebook!
What is CAPM?
Introduced in 2003, CAPM (Certified Associate in Project Management) is the entry-level certification granted by the Project Management Institute (PMI).
PMI is the premiere authority and standards-setting organization in the project management field. Established in 1969, PMI has around half a million members and its certifications are recognized worldwide and transferable across industries.
Earning a CAPM certification means that your knowledge of basic principles and terminologies in project management is affirmed by PMI through a meticulously developed and globally recognized assessment test.
Many companies are now leaning towards a project-based model to manage costs, improve operational efficiencies, and drive better business outcomes. In fact, employers would reportedly need around 87.7 million individuals to serve in project management-oriented roles by 2027. Earning your CAPM credential is a great way to benefit from that wave of opportunity.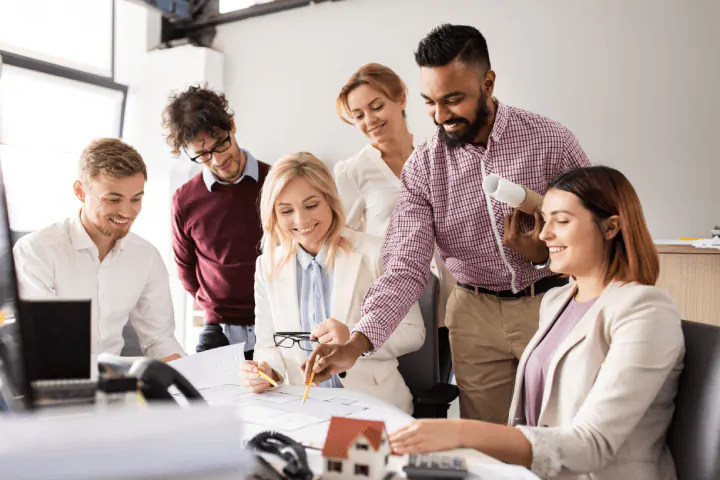 Who is suitable for CAPM certification?
CAPM is ideal for people without extensive project management experience who want to improve their competencies, gain more responsibility, and have proof of their formal education in project management. This may mean that you work as part of a project team, but have no management experience, or perhaps you are an entry-level project manager.
Project team members who intend to assume specialist roles and not necessarily manage the project themselves may also pursue CAPM certification to elevate their performance and fitness in project-oriented settings.
The CAPM certification is best for individuals who are not experienced enough to pursue the more advanced PMP certification (Project Management Professional), which has more difficult eligibility requirements. Fresh college graduates and project managers who qualify for and want to pass the PMP exam may choose to earn CAPM first as a way to train and prepare for the more stringent PMP assessment process.
For more information on the differences between PMP and CAPM, check out this in-depth resource.
Prerequisites
To be eligible for CAPM, you require:
A secondary degree (high school diploma, associate's degree or global equivalent)
23 hours of project management education completed by the time you sit for the exam
Tip: you can earn the required education hours through online training like GoSkills project management courses.
Effectivity period
A CAPM certification has a five-year validity. Holders wishing to retain their credentials need to retake the test every five years.
Certification process overview
The entire process will follow this general template:
Application Submission (you have 90 days to complete your application)
Application Completeness Review & Audit (PMI will review all your application documents)
Payment (you need to submit payment of all related fees before you can set your exam schedule)
Exam (you can take the exam up to 3 times per year of testing validity)
Certification Cycle (If you pass, you need to retake the exam after five years to retain the certification)
For a detailed step by step guide to getting certified, check out our handy resource.
The CAPM exam
The exam is based primarily on the latest edition of the Project Management Body of Knowledge (PMBOK® Guide). Thoroughly understanding the core concepts and memorizing key terminologies in the PMBOK Guide will help you pass the test.
The exam consists of 150 multiple-choice questions that you can answer within three hours. These questions are distributed to cover all the chapters of the PMBOK Guide, which include an introduction to project management and in-depth discussions on scope, cost, resource, risk, communication, quality, and other knowledge areas.
GoSkills CAPM Foundations and CAPM Certification Training courses cover all required knowledge and process areas required for the exam.
Mode of testing
You can take the online exam from the comfort of your home or office; or you can take it at approved testing centers around the world.
Number of test items
The exam has 150 multiple choice questions, including 15 non-scored questions.
Testing period
You have three hours to finish the exam.
Pricing
Standard exam fee is at $300 but PMI members enjoy a discounted price of just $225.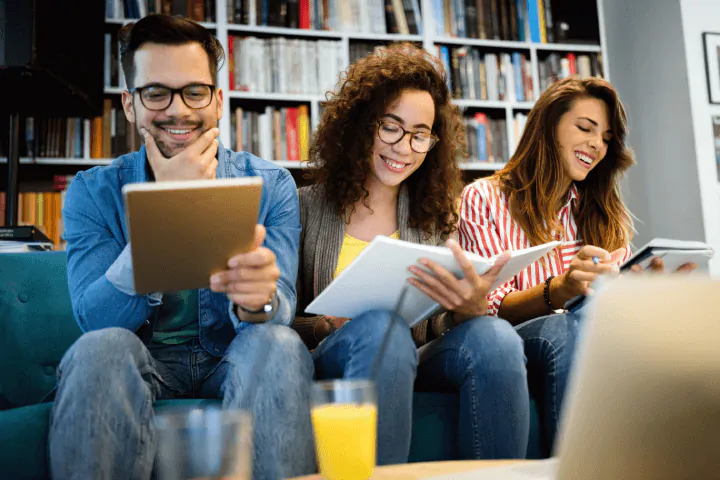 CAPM exam prep tips
Because acquiring a CAPM certification entails significant time, effort, and money, passing it on your first try delivers the biggest benefits. But even if this is not your first time taking the CAPM exam, being fully prepared will spell the difference between success and failure.
Here are some tactical tips to help you pass the CAPM assessment test:
Create a general plan. You can use this section as a template.
Be sure to download and read the CAPM Handbook.
Purchase (or borrow) and voraciously devour the PMBOK Guide.
Understand the entire certification process and the requirements you need to submit.
Complete the application process.
Schedule your exam smartly. Choose a time and date when you are certain nothing else will demand your utmost focus.
Create a hard schedule for review and training. Give definite time and effort to fully grasp the key concepts, processes, and terminologies in the PMBOK Guide.
Understand the CAPM exam composition and mechanics.
Don't give extreme focus on any one chapter of the PMBOK Guide. The exam usually distributes questions more or less evenly across chapters so be sure to aim for mastery of the entire guide.
Consider and use learning aids such as the PMI® CAPM Exam Prep mobile app.
Take accredited preparatory CAPM courses whenever possible.
Clear your mind of unnecessary clutter on exam date.
During the exam, read questions carefully. They could be trick questions, so review your final choices.
Hope for the best but prepare for the worst (remember, you're entitled to two more attempts if you fail the first one.)
Ready to get certified?
You can certainly survive in project management without any certifications, but having one can lift your fortune in some crucial areas. Career advancement, salary raises, and preferential treatment in job recruitment are some of them. More importantly, having the knowledge that you've passed an industry-recognized test also bolsters your self confidence and professional pride.
A CAPM certification enhances your professional credibility and helps distinguish you from other non-certified project management practitioners. It's also a pathway to earning more advanced certifications, like PMP, once you have more experience under your belt.
If you're ready to take the next step in your project management career, GoSkills PMI accredited courses can help.
GoSkills' CAPM Certification Training course is complete with bite-sized video tutorials, exercises and quiz questions to fully prepare you to pass your exam. If you need a refresher on the basics of project management, take our CAPM Foundations course first to master the fundamentals. And, both courses meet the CAPM certification education hours required to sit the exam.
Start learning today with a 7 day free trial to all courses on GoSkills.
Prepare to get certified in project management
Start learning today with GoSkills courses
Start free trial