Any roadmap to success is easy to trace. Just connect the dots:
Success — whether individual or corporate — is just a series of tasks that need to be done.
You need talent to perform those tasks well.
It takes effective training programs to build top talent.
Clearly, training makes success happen. Every sports coach and research agency says so.
A McKinsey study notes that organizations with effective talent management programs outperform their competitors, and LinkedIn reported that talent development can guide organizations to success in tomorrow's workplaces.
Everyone agrees, but there's a problem: not all training is equal. If it were, then the "skills gap" wouldn't be so wide and alarming. If it were, learners would be happy learning from conventional training programs and would build, improve, and retain skills effectively. But, none of these are happening adequately across the board.
On the contrary, learners find that most workshops, seminars, and courses don't meet their needs anymore. They crave for learning solutions that match their busy lifestyles. They want bite-sized courses that can be accessed at the exact moment they need to perform a task or solve a problem. They want to stream micro-learning content on their phones as much as on their workstations so they can brush up on old skills or quickly get started on new ones, anytime and anywhere.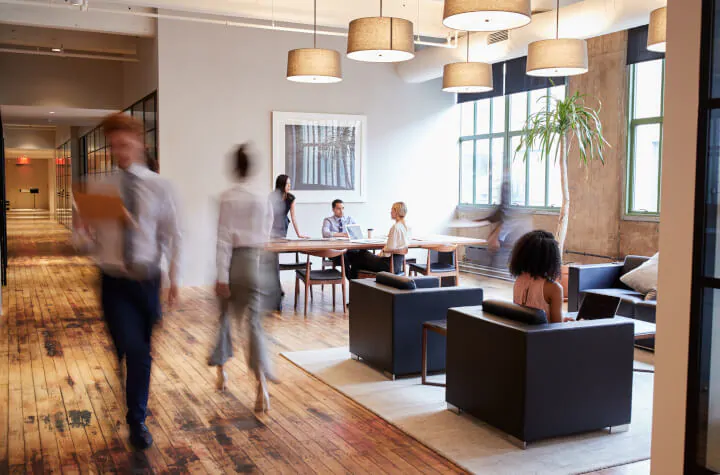 Amid the shortening shelf life of skills, learners also need effective training programs that enable them to thrive and keep their organizations competitive even as artificial intelligence and automation continue to transform workplaces. They seek learning platforms that complement their careers, well-being, and personal fulfillment.
With all these new requirements, it's no wonder "learning" is the top-rated challenge identified in Deloitte's Global Human Capital Trends. So how exactly should course developers and talent management professionals create training programs for the next generation of learners?
The following tips will help you find the sweet spot between the talent needs of organizations, available training resources, and the learning preferences of their workers.
What makes a training program effective?
Training programs have been around since craftsmen were teaching their apprentices the secrets of the trade. For the most part, this mentorship/apprenticeship model has been effective at preserving and enhancing skill sets. However, as technology advances and business realities change, the gap between training practices and learning outcomes have widened.
Today, an effective training program has the following characteristics:
1. It meets business needs, aligns well with organizational goals, and enjoys the full support of top leadership.
2. It offers high relevance for both the organization and the individual learner.
3. It promotes a culture of continuous lifelong development and self-improvement.
4. It helps provide a universal, consistent, and regularly updated knowledge base across the organization.
5. It uses specific metrics to measure, assess, and improve its impact and effectiveness.
6. It can be accessed easily anywhere, at any time, and on any device, with provisions for offline learning.
7. It comes in multiple formats including video, audio, ebooks, text notes, presentations, and interactive quizzes.
8. It provides bite-sized lessons (micro-learning), each of which can be consumed and learned within minutes.
9. It allows for close communication and collaboration among learners, instructors, and course developers.
10. It drives stronger participation and elevates learner engagement through creativity, gamification, high interactivity, immersive experiences, and other training techniques.
11. It ensures that learners have adequate opportunities to practice, retain, and update relevant skills.
12. It directly benefits the personal and professional aspirations of learners via perks such as industry-recognized certifications or tie-in of courses with preferred internal career paths.
13. Practical tips to help you build a training program that delivers results
14. Talent is the new battleground where only companies with highly competent people can hope to thrive.
In this terrain, a training program that barely achieves its learning objectives is a very bad investment. If the program does not translate to significant performance or efficiency improvements, then it just bleeds precious resources and should be overhauled immediately.
Otherwise, a company's talent pool and competitiveness would both deteriorate, leaving the business at the mercy of competitors with better-trained personnel.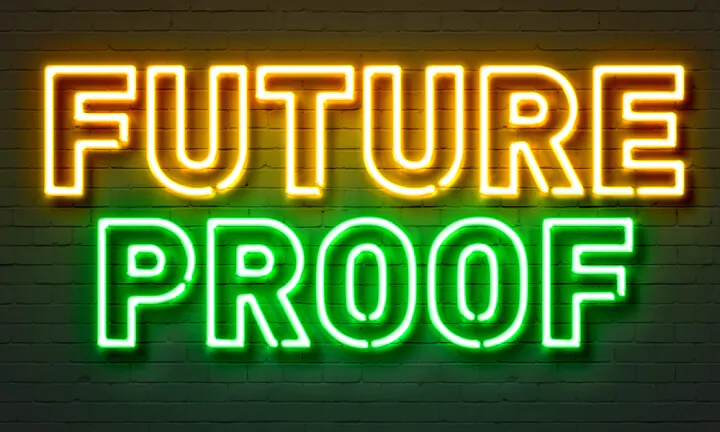 Here are some key tactics to future-proof your training program:
1. Work with top leadership and require their full endorsement of the training program.
2. Identify the core skills your business needs.
Gather insight from human resource leaders in your organization.
Consult with course developers, educators, and digital learning professionals whenever possible.
Build training and learning materials around those core skills.
3. Create a comprehensive training strategy that ensures skill relevance and adequacy for the company over time.
Set SMART (Specific, Measurable, Attainable, Relevant and Timely) training goals.
Create a system that will hold all stakeholders (learners, course developers, unit managers, HR, and top leadership) accountable for meeting training objectives.
4. Facilitate easy access to training content.
Adopt an omni-channel, device-agnostic mindset.
Leverage cloud technologies and apps.
Embrace mobile-first and responsive design principles.
Provide downloadable learning materials for offline use.
Allow just-in-time access to job-critical learning materials.
Embrace microlearning by providing bite-sized lessons.
5. Make learning a fun, enjoyable, and compelling experience.
Implement creative uses of gamification and social learning to bolster engagement.
Build a robust library of learning content in all formats including instructional videos and audios.
Experiment with advanced technologies such as virtual reality (VR), augmented reality (AR), and artificial intelligence (AI).
Allow for a high degree of customization/personalization of the learning experience.
Integrate industry-recognized certifications such as those from the Project Management Institute (PMI), Microsoft, Google, IASSC, and other issuing agencies.
Relate/reward core competencies, certifications, skill progression, and course completions with professional perks/benefits as well as specific career paths within the organization.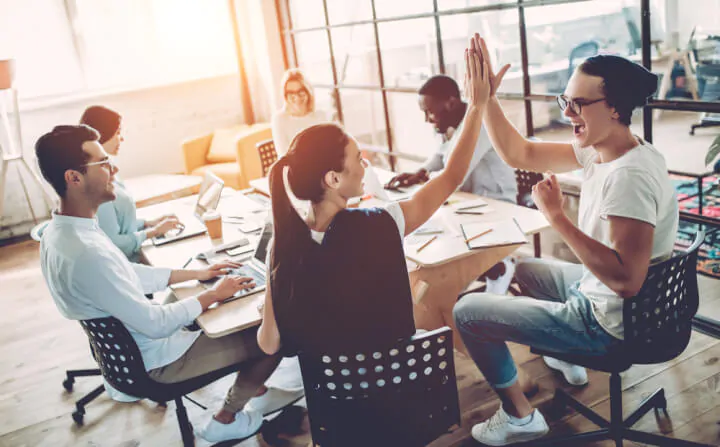 6. Adopt a full-featured e-learning platform to ensure consistency and high-quality experience for both learner and instructor.
Go for platforms that support standard ed tech formats such as SCORM, xAPI, AICC, and CMI5.
Prefer learning platforms that strongly support communication and collaboration among learners, mentors, leadership, and course developers.
Create opportunities for learners to practice and apply new or improved skills.
Deploy periodic and random quizzes and contests to keep learners sharp when it comes to job-critical skills.
8. Create an assessment system for measuring program performance and success.
Set and track specific performance metrics that correspond to training goals.
Use big data and analytics to streamline and optimize the training process.
Continuously iterate the training program to improve its impact on learner fulfillment and business performance.
9. Aspire for a corporate culture of continuous learning.
Sell the training program to everyone in the organization.
Build communities of learners and establish notification protocols for important training-related announcements such as new courses and skills progression tracks.
Conclusion
In a shifting economy driven by AI and automation, the shelf life of skills gets shorter by the minute. Without a proactive training program, people would be left with irrelevant skills, and unable to navigate the many emerging challenges of the workplace.
That leaves businesses with a serious handicap as well as a crucial decision to make. Do you make do with your current training program and just hope for the best? Or, do you embrace change and facilitate success with responsive learning solutions?
While it might seem easier said than done, your business still needs a talent development strategy that aims for no less than a culture of lifelong learning. And for that, a training program that provides easy access to potent but bite-sized lessons is a good place to start.
If you are looking for a good place to offer training for your team, then check out the GoSkills LMS, which makes it easy for both managers and employees to develop their abilities and learn new skills. Customize learning for every employee with just a few clicks, quickly create groups and assign specific courses to them, and monitor their progress at a glance with easy to understand reporting and analytics.
Try the GoSkills learning management system for free today to provide your team with the most effective training method.
A better way to train
It's easier than ever to create, track, and manage team training with the GoSkills LMS.
Start for free