You don't know a good thing until it's gone, right?
As employers, we hire people, define their roles, and forge a relationship of expectations. However, when it comes to issues of retention and high turnover, it is often the moment they are gone that we start to feel the absence of valued employees and skilled workers.
Employee recognition is a key driver in carving out a healthy and sustainable company culture. It can also be a game changing element in cultivating a unique ethos of community, no matter the scale of your business. I've worked in large companies offering many perks and endless resources, likewise I've been thrown into the culture of bootstrapping startup life where resources are limited and your job title ends up manifesting into a rainbow of responsibilities.
In every case, I have seen and felt the impact of teams unraveling amidst a lack of employee recognition, and in every case these burnouts and roadblocks could have easily been mitigated with some simple everyday practices being implemented. Let's take a closer look at why, and how you can invest in simple steps to help lay a strong foundation for fostering authentic employee engagement with your team.
What is employee recognition?
Employee recognition can manifest in many different forms and is a critical aspect of employee motivation. Simply put, as with any kind of recognition, it is the feeling of encouragement when you receive simple words of praise such as,"thank you" or "nice job". It is often associated with strong performance, however, just as you can't judge a fish on its ability to climb a tree, employee recognition must recognize the efforts and values of everyone throughout an organization, not just outliers, top performers and those gifted with Microsoft Excel skills (we salute you).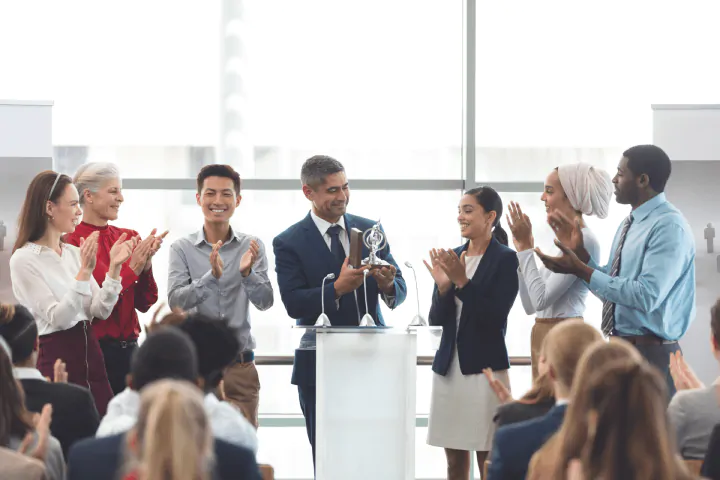 As individuals we offer a diverse skill set to the table and how we are recognized for these should not be arbitrary. Employee recognition can involve rewards or awards and gestures that showcase acknowledgement for your individual contribution as part of a wider team. However you present it, employee recognition should be a sustained effort that is present in the everyday activities of your organization, not just on a monthly or annual survey basis.
Why is employee recognition important?
Again, think of employee recognition as one of these things you don't truly appreciate until you don't receive it at all.
My experiences working in public relations taught me a major lesson in celebrating and sharing success, this is a field of work where the fruits of your labor will not always result in wins, thus it could be a long time coming before anyone told me I had done a good job, despite the high performance, long hours and commitment I was dedicating. Recognition should never be explicit to success or results alone.
This also works two fold with stress, and more importantly, risk of burnout. Onsite gyms, healthy snacks and breaks are all nice perks for the office, but ensuring consistent psychological wellbeing has now become more important than ever. Workplace stress is often directly related to how we engage with one another as employees, and as such, recognizing one anothers goals, efforts and struggles is an essential part of this.
Really, it's that important?
Consider a workplace with a toxic environment, then work backwards. Not investing in your people, not recognizing hard work and diversity or driving a culture of high stress and demanding constant results can each be traced back to a lack of employee recognition and failure to put your people first.
In a culture where we are driven by results, ruled by KPIs, benchmarking and living in ending pipelines, it is critical to understand and to recognize the efforts behind each individual performance.
Letting your team know that you can relate to and see their struggles, that you are there not only to celebrate and share in their victories, provides a major sense of visibility and 360 degree view of recognition. In short, a recognized and acknowledged person is ultimately going to feel more valued, positive and happy at work. Rather than thinking of success as the source of happiness, we would do well to establish the undeniable link that happiness has in creating and achieving success, afterall, feeling good is said to make us at least 12% more productive when it comes to work.
Why professional development is essential to employee recognition
Have you shown your employees that you have a roadmap set aside for advancement in your company? Not seeing their future could become costly.
While a major part of employee recognition is sharing in one another's trials and tribulations, complementary to this is providing breathing room for professional development. It is no longer rare to have employees exiting jobs on the basis of hitting a ceiling or feeling stagnant in their growth. Millennials for example have become increasingly recognized for seeking jobs with a sense of purpose and major room to learn and grow. In a recent Gallup study, 59% of millennial job seekers, compared with 44% of Gen Xers and 41% of baby boomers, report that opportunities to learn and grow are extremely important to them when applying for a job, which underscores a new role for professional development programs.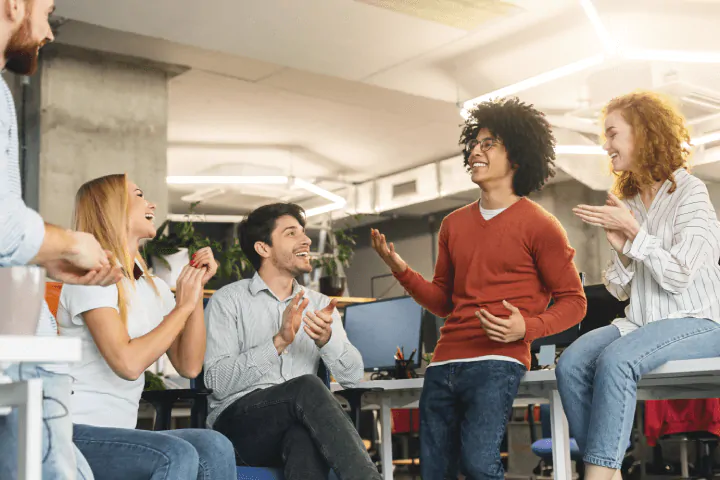 When employees reach out for feedback and share their goals for growth, it is fundamental to reflect upon the tools and building blocks that we can implement to encourage them.
Providing the space for professional development is an excellent indication that you are invested in your team in the long term and has become a well recognized office perk for cultivating employee wellness. By offering apprenticeships, tools or certifications to help your team upskill or maybe diversify their expertise, not only are you making it clear that they have potential you believe in discovering and nurturing, but that you see them as integral to your workforce of tomorrow. It is natural to seek out challenges and stimulus to go further in your career, and professional development offers many ways of allowing this.
How to integrate employee recognition into your professional development and online training
With the scary part aside, the great news is that there are endless possibilities and tools emerging today to help bring each of these elements to the forefront of your workplace and everyday environment. From creating an incentives program to a simple thank-you. You don't need to pay a hefty price tag, nor do you need to double down on internal resources to make these happen.
Some of the most simple methods, for example, encouraging team approaches to professional development and training, are great ways of upping your employee engagement. Whether you're a bootstrapping, lean startup or a Fortune 500 multinational for example, online courses and learning management tools are now widely available that can not only be custom designed with skills to suit your workplace, but they can also be accessible to a wide range of abilities from beginners to advanced learners.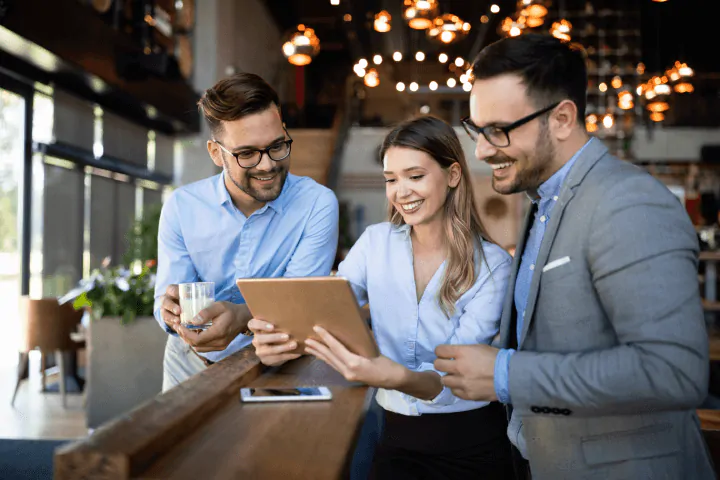 As employees embark on courses of professional development together, they can receive recognition from one another in their efforts and achievements in reaching their goals. This not only provides them with a path for progression and development, but empowers them to benefit from an ideal positive environment for engagement and recognition along the way.
Start recognizing your employees today
A learning management system can be a big help in recognizing your employees' accomplishments.
With the GoSkills LMS you can prioritize your team's professional development and easily track their progress with easy to understand reporting and analytics. Your employees can access a range of GoSkills' bite-sized, award-winning business courses, or create your own custom courses. The GoSkills LMS is suitable for any size business – whether you want to train one or 1000+ people. Check out the GoSkills learning management system for free today.
A better way to train
It's easier than ever to create, track, and manage team training with the GoSkills LMS.
Start for free