Many of the world's most accomplished individuals share their struggles, successes, and strategies through books, podcasts, and blogs. There's no better time than the present to start learning and benefiting from their real-world insight. Besides, you can only get better at the things you care about by proactively taking steps to improve your skills, personality, and behavior.
The opposite is just as true. If we allow only external factors to dictate how we make decisions and spend our time, we risk losing our sense of purpose. When that happens, finding meaning at what we do and achieving our potential become much more difficult.
So take back control of your own story.
Knowing others is intelligence; knowing yourself is true wisdom. Mastering others is strength; mastering yourself is true power.
— Lao Tzu, Tao Te Ching
Conquer 2023 with the right mindset and attitude. Proactively learn the skills, hacks, and tactics that will enable you to overcome challenges, discover new opportunities, and be amazing at work, at home, and at play.
Doing so is far from easy, but there are resources you can draw inspiration and insight from. Readily accessible online, productivity and self-improvement blogs can help you gain the knowledge you need to design a healthy, happy, and successful future.
The trouble is, there are millions of blogs on the internet. Fortunately, we did the homework for you and built this meticulously curated shortlist. Based on quality, track record, and practicality, here are the best productivity blogs we think can help you find the right path towards productivity, wellness, and fulfillment in 2023.
Want more productivity tips?
Take your productivity to the next level with our comprehensive (and free) ebook!

99U enables creatives to get more things done better. Backed by Adobe's community, support apparatus, and thought leadership, this resource site provides stories, guides, tips, events, and experiences that help elevate the achievements of creative professionals and advance their careers.
Must-Read Posts:

Ideas are easy. Taking something through the finish line, is not. LifeDev aims to help creative people "with the business of creation".
The blog teaches you how to turn your ideas into reality with four pillars of content: remote work, productivity, creativity, and goals.
Must-Read Posts: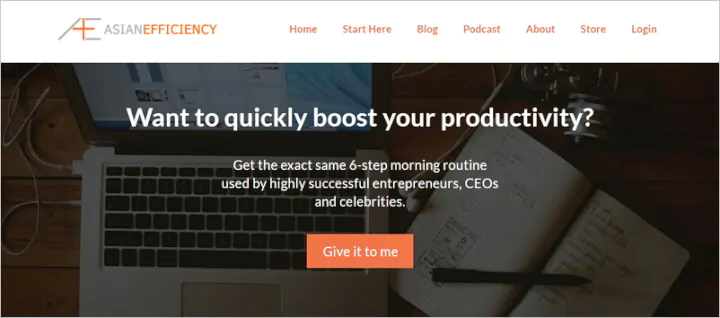 Contrary to how it sounds, this blog is for anyone who wants to be more efficient and productive at work — not just Asians. Discover surprising tips and tactics that enable you to complete tasks better, faster, and smarter.
Must-Read Post: 15+ Things Asian Efficiency Implemented to Double Team Productivity and Collaboration (TPS264)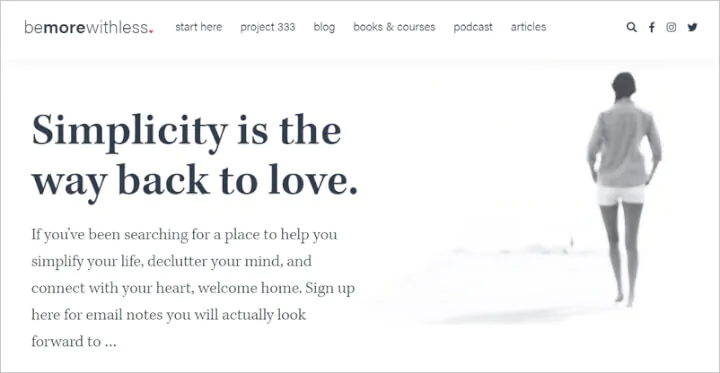 Clutter happens when technology meets consumerism. Left to our own tendency to acquire things we don't really need, life becomes tethered to the things we own, making it complicated and miserable. When it's time to simplify, here's a blog that can help you unclutter and find real freedom.
Must-Read Post: Declutter Your Life: Quotes that Will Help You Let Go

Bestselling author and organizational psychologist Benjamin Hardy helps people find the sweet spot that links their career, lifestyle, passion, and purpose. His mind-opening and action-inducing articles have been read more than a million times by thousands of people who want to become better versions of themselves.
Must-Read Posts:

This blog compels you to explore the universe, discover beauty, and celebrate life. Written by culture writer Maria Popova, this site is a unique gem that stands in stark contrast to what you normally find online. Each finely crafted article probes the crosscurrents of art, history, science, and literature to share delightful insight packed with nuggets of meaning and inspiration.
Must-Read Posts:

Being great at work is just half the battle. You still need to win at life in general. Fortunately, this blog offers practical tips, motivation, and sage advice on issues and challenges that people commonly encounter in their journey through life. Whether the problem is big or small, Dumb Little Man is a great place to find an actionable solution.
Must-Read Posts: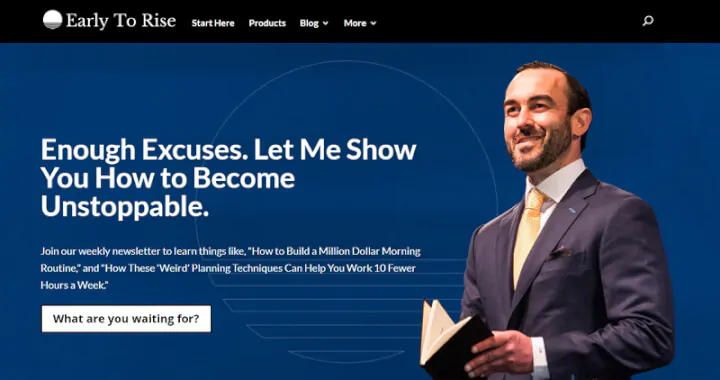 Co-owned and helmed by serial entrepreneur Craig Ballantyne, Early To Rise is an online resource for people looking to supercharge their careers, businesses, and personal development. The site provides advice, strategies, and programs on wealth building, self-improvement, and holistic wellness.
Must-Read Posts: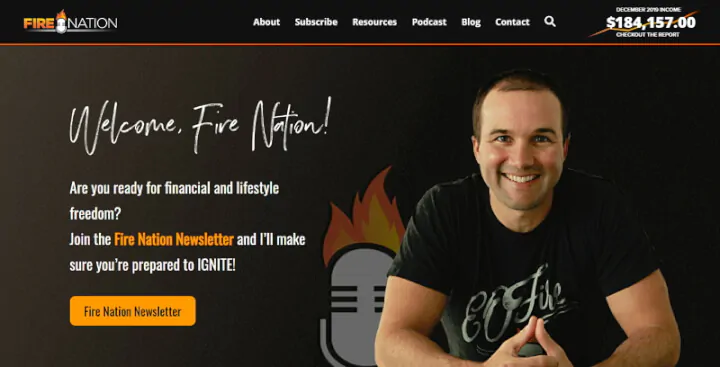 While this resource primarily uses podcasts to articulate its message, it also provides awesome and useful content through its blog. EOF or Fire Nation is led by a married couple who shares business insight, financial tips, and personal advice through conversations with hyper-successful personalities and industry leaders.
Must-Read Posts:

Goalcast produces videos, articles, and other materials to share personal development tips, practical advice, and impactful motivation to millions of people around the world. Bookmark the site if you are looking to build your brand, improve your personality, or find solutions to common challenges.
Must-Read Posts: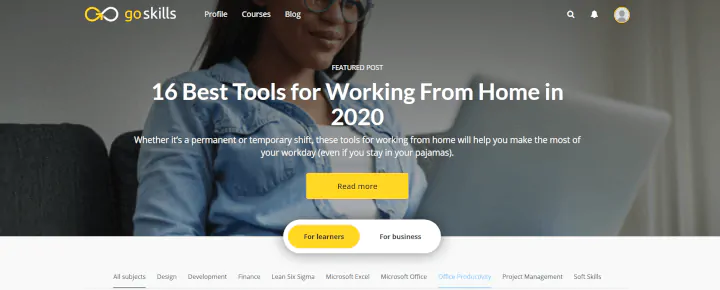 The GoSkills resource center has a lot of helpful resources for learning new skills and being more productive. Check out the Office Productivity category for practical tips and recommendations for the best tools to supercharge your productivity. The Project Management, Excel, Microsoft Office and Soft Skills categories are also applicable across a wide range of jobs and industries, featuring time-saving step by step tutorials, keyboard shortcuts, career advice, interview hacks, and much more.
Must-Read Posts:

Author, entrepreneur, and personal finance advisor Ramit Sethi runs this blog, which he launched following the success of his New York Times bestseller I Will Teach You to Be Rich. As the title suggests, the book and the blog focuses on wealth creation and management. In addition to helping you achieve financial freedom, the blog also provides advice on career and personal development.
Must-Read Posts:

Popular among millennial entrepreneurs, this resource site curates the mindset, lifestyle, and tactics of successful and influential personalities in various fields. Check out Influencive's actionable posts on self-development and common life-hacks to bring you from Point A to B.
Must-Read Post:

James Clear is an athlete, motivational speaker, and bestselling author focusing on habit development, productivity, and wellbeing. His blog shares many of his experiences and behavioral hacks as well as inspiring stories of other successful individuals.
Must-Read Post: Deliberate Practice: What It Is and How to Use It

As its name suggests, this popular blog publishes practical hacks for solving virtually every problem students, professionals, business owners, and every-day people commonly encounter. Lifehack founder Leon Ho draws insight and tactics from his experience as an exceptional IT manager who successfully led hundreds of projects in his 20s. He formed the site in 2005, which has since grown into an online resource for millions of people around the world.
Must-Read Posts:

It's easy to confuse this site with the previous one. Besides having near-identical names and years in operation, both blogs offer practical solutions to modern life's common problems. Perhaps one key difference is Lifehacker's lighter and funnier take on things given its corporate affinity to The Onion and the fact that most of its editors live in the crazier parts of New York City.
Must-Read Posts: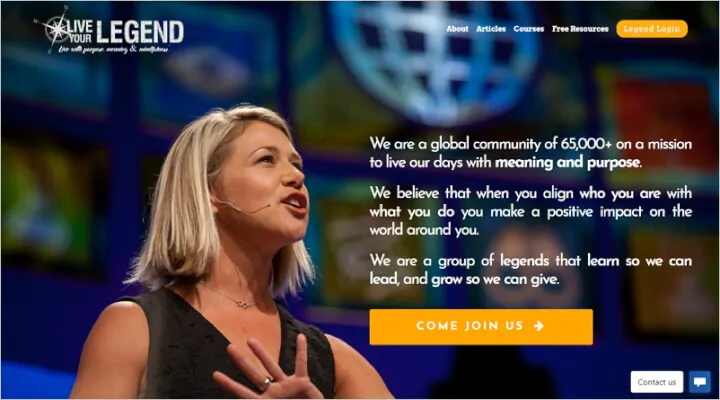 The premise and aim of this site is to help you "change the world by doing work you love." Sign up if you need to find clarity about your career or zero in on the purpose for your passions.
Must-Read Post:

Both consummate achievers, Marc and Angel Chernoff are bestselling authors and professional coaches focusing on personal wellness, productivity, and fulfillment. This blog features their thoughts and conversations with other leading figures about success, relationships, happiness, and human potential.
Must-Read Post: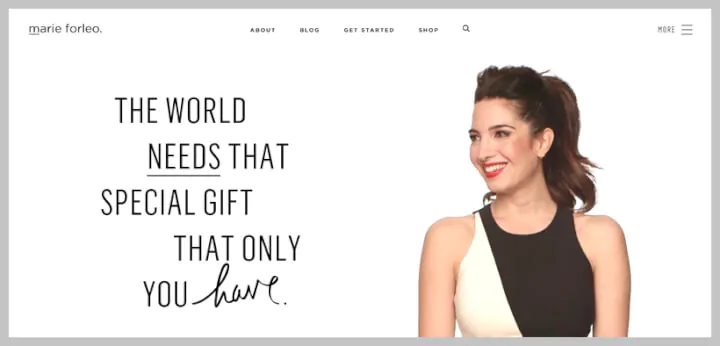 Highly acclaimed life coach, author, and web television host Marie Forleo frequently graces top media outlets and draws applause from some of the world's most influential personalities, including Oprah Winfrey and Sir Richard Branson. While this resource showcases Marie's fascinating TV episodes, it also includes a blog where she posts her insightful commentaries.
Must-Read Posts: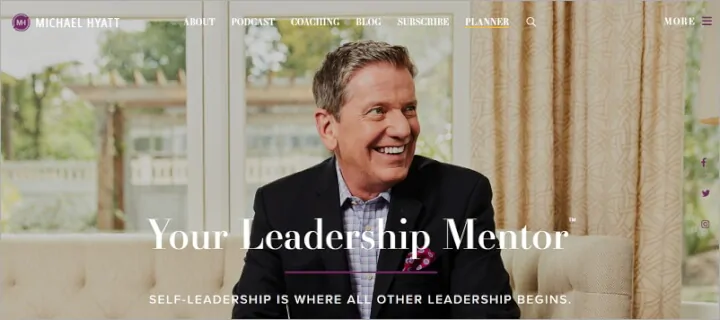 A former publishing executive, Michael S. Hyatt shares his expertise as a motivational speaker, podcaster, and bestselling author. Hyatt is known for his practical insights on leadership, business strategy, and success. This blog features his unique advice that can help you elevate your career, grow your business, and lead your teams towards sustained success.
Must-Read Posts: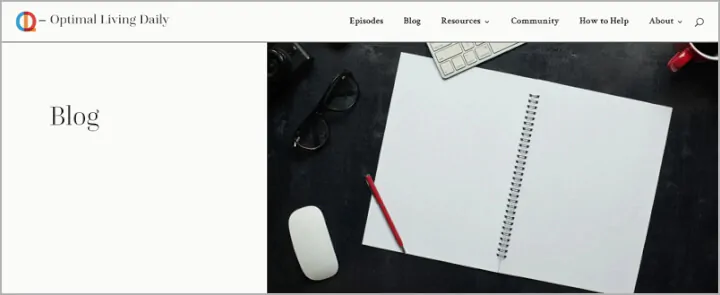 Formed by a group of entrepreneurs, Optimal Daily Living (OLD) is a platform that curates some of the world's best content on personal development, simple living, financial freedom, general wellness, and productivity. Think of OLD as the hub where all your favorite blogs and bloggers congregate. This awesome resource gathers and republishes the choicest posts from popular blogs and authors, including many in this list. Better yet, OLD creates an audio version of every post it selects.
Must-Read Posts:

This site features the tactics, training programs, and philosophies developed by athlete and boxing coach Ross Enamait. If you're looking for tried-and-true advice on optimal nutrition, high performance conditioning, peak health, discipline, and overall wellness, then this site will help you realize your goals. Ross has a track record of more than 15 years in sports training, having helped many professional athletes win their game — including undefeated (15-0) champion boxer Katie Taylor who held unified world titles (IBF, WBO, WBC, WBA) in the lightweight division as well as the WBO junior welterweight title.
Must-Read Posts:

SUCCESS Magazine has been around since 1897 and this online site represents its presence in cyberspace. As its name suggests, SUCCESS features inspiring stories of phenomenal accomplishments in business and other fields, as well as the remarkable strategies successful men and women adopt to achieve their dreams.
Must-Read Posts: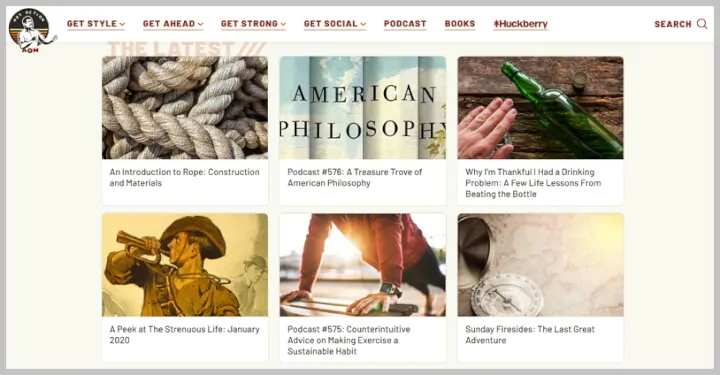 What should men aspire for in the 21st century? Curated by a husband-and-wife team, this site draws classic wisdom from historical figures such as Theodore Roosevelt, Benjamin Franklin, Sun Tzu, and Marcus Aurelius to reframe the idea of manliness to fit the digital age. From dating and grooming to parenting and wealth management, this treasure trove of practical advice helps men become better workers, fathers, husbands, and global citizens.
Must-Read Posts:

Gretchen Rubin is a bestselling author and motivational speaker focusing on the nature, philosophies, and science behind happiness. Having helped create the Joy Index, Gretchen explores the strong links between happiness, mindest, and personal habits. This blog features her transformative insights and simplified tactics that can help you attain personal and professional fulfillment.
Must-Read Post:

Primarily a job search and career development platform, The Muse also provides inspiring stories of successful professionals as well as tactical tips on how to build and advance your career. Based in New York City, this online resource has been helping professionals achieve their dreams since 2011.
Must-Read Posts: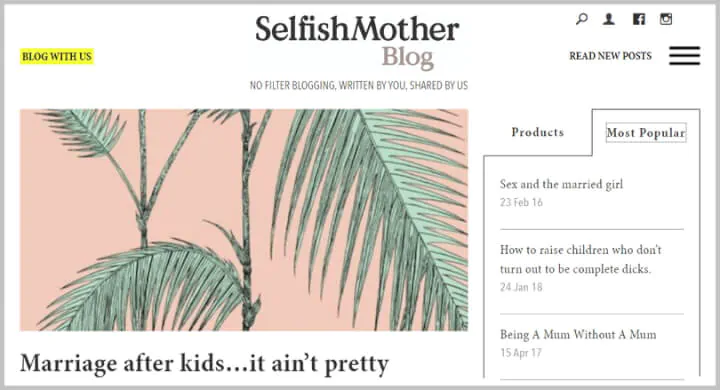 This platform gives voice to modern women who wish to share their unique perspectives on work, romance, family, health, and success. Created by journalist Molly Gunn, the site has an online store as well as a library of women-centric content focused on taking visitors to the next level of productivity, happiness, and fulfillment.
Must-Read Posts: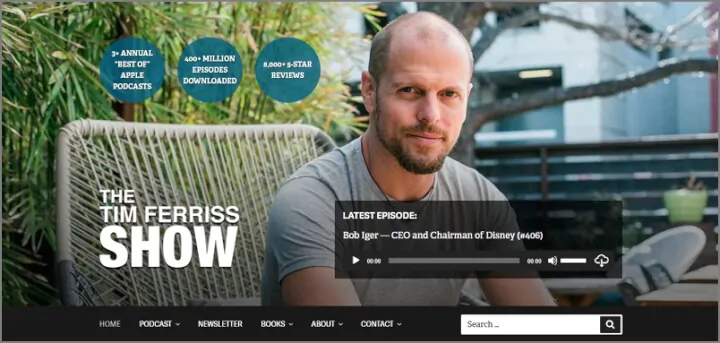 Often ranked as the top podcast on multiple platforms, the Tim Ferriss Show features Tim's unique take on life and his conversations with many of the world's preeminent achievers and thought leaders. Check out Tim's site to discover surprising hacks to common problems and gain new insight about productivity, challenges, achievement, and success.
Must-Read Posts:

Formed in 2010, Thought Catalog serves as the digital hub for youth culture and millennial perspectives. The platform's broad scope covers health, psychology, art, romance, literature, relationships, and self-improvement. There are many topics to choose from but don't miss their reviews and heated discussions about books, films, music, and popular culture.
Must-Read Posts:

Founded by author and entrepreneur Arianna Huffington, Thrive Global provides productivity, performance, and career solutions that leverage the latest advances in technology, science, and behavioral psychology. The company primarily aims to alleviate workplace burnout and stress using sustainable and data-driven approaches that lift worker performance and well-being.
Must-Read Posts:

When simplicity, clarity, and action meet, zen happens. Everything about this site — from its minimalist layout and resonant messaging — exudes the key elements of Zen. Founded by blogger Leo Babauta in 2007, Zen Habits offers practical insights into life and simple solutions to its challenges. The blog covers a broad range of topics, including health, productivity, wealth management, nutrition, parenting, and self-improvement.
Must-Read Posts:
Final takeaway
So there you have it. A carefully selected list of the best productivity blogs that can help you overcome challenges, make the right choices, and inspire a positive change.
Have we missed any awesome blogs you think should be included in GoSkills' list? Please comment below and tell us how it made a difference in your personal life, career, or business.
Don't forget to to also check out our other resources on podcasts, productivity tools, conferences, and GoSkills' award-winning online courses to take your productivity to the next level. You can learn Excel, project management, business writing, coding, design, public speaking, and more! Start your 7-day free trial today.
Boost your productivity
Start learning productivity tips for free today with GoSkills courses
Start free trial