Productivity is the result of continuous effort, commitment to excellence, and intelligent planning. Luckily, learning new ways of getting more done is just a button click away.
We've put together a list of the best productivity podcasts that you can listen to any time and almost anywhere!
The experts hosting these shows will offer you a range of productivity-boosting approaches, habits, and tools, which can increase your ability to get more done in less time.
Once you have an in-depth understanding of how to become more efficient and effective in your work, productivity is yours forever.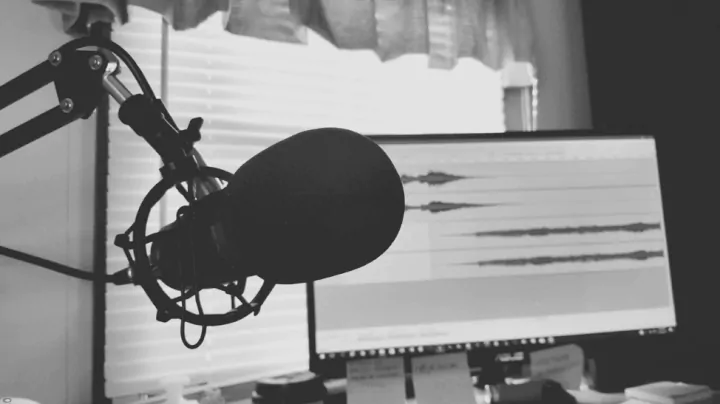 Top fifteen podcasts to help you boost productivity
Todd Henry, a self-proclaimed member of the "creative economy", hosts the Accidental Creative podcast. The show covers a range of topics aimed at getting you moving in the right direction. These topics include how to minimize regrets, leveraging competition for organizational gain, and common leadership mistakes. Some of the high-profile guests who have been on the show include Cal Newport, Dan Harris, and Laura Vanderkam.
Merlin Mann and Dan Benjamin are the hosts of the Back to Work podcast. The duo work together to bring listeners an excellent talk show that covers productivity, tools, communication, and constraints. For example, tools like a trello time tracking extension are an excellent way to delegate and prioritize tasks. If you don't mind some funny antics along with actionable tips for improving your productivity, then this hour-long podcast would be perfect for you.
Erik Fisher hosts this award-nominated podcast; Beyond the To-Do List. The show focuses on all productivity aspects, getting more work done, and better living. If you want to get more valuable and important work done, you'll need to eliminate any unimportant tasks. Eric interviews real people who have applied these tactics in either their professional or personal lives. You can learn tips on how to prioritize your tasks, choose the right projects, and achieve your goals. Also, you will learn the best way to get an accurate representation of whether you're spending time on things that matter.
Bruce Daisley, Twitter's European VP, hosts the Eat Sleep Work Repeat show, which is ranked as Apple's #1 business podcast. It looks into improving productivity through workplace culture and happiness. There's no necessity of consistently succeeding in everything. But what's the bottom line? Getting an energetic start and finish on each working day. And to do that, a proper understanding of performance rates and time necessary to complete tasks is essential. This is the reason why this show is great for people who want to be better leaders.
Keven Kruse, who is a New York Times bestselling author, hosts the show. He's also a Forbes contributor and a keynote speaker. He shares his tips on how he created several multimillion-dollar businesses in this podcast. You can also learn about the tools and actionable strategies from entrepreneurs, straight-A students, Olympic athletes, self-made millionaires, and other productive individuals. The podcast aims to maximize your daily productivity by covering several workplace scenarios.
Want more productivity tips?
Take your productivity to the next level with our comprehensive (and free) ebook!
David Allen is the host of Getting Things Done (GTD). He is a productivity guru and author of Getting Things Done: The Art of Stress-free Productivity. This podcast acts as a continuation of the themes in his popular book. It provides listeners with essential advice on personal and organizational productivity. This series provides insights for personal and professional wellbeing for people from all walks of life. Before you significantly change your life, you'll need to know where you stand. This is the reason why taking the time to listen to this podcast is a worthwhile exercise.
Sarah Green Carmichael, the executive editor at Harvard Business Review, hosts this podcast. The HBR IdeaCast is a weekly podcast, which features the leading thinkers in both business and organizational management. Some of the topics covered on the show include 'How Companies Get Creativity Right (and Wrong)'.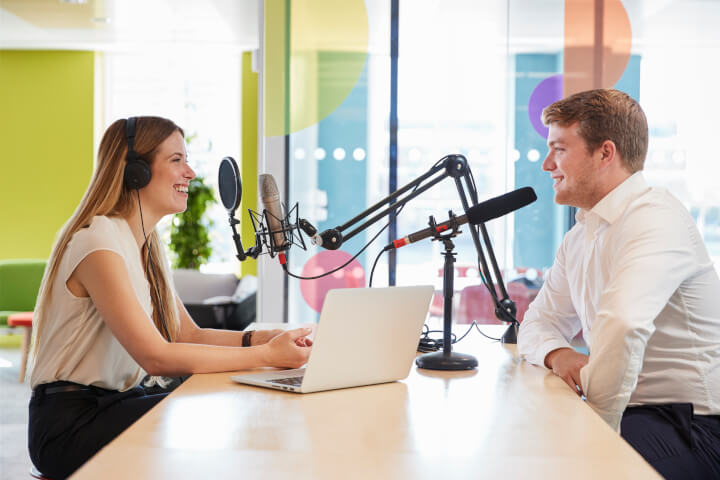 Guy Raz, from the Ted Radio Hour, is the host for the 'How I Built This' podcast. He goes behind the scenes of some of the best-known companies in the world. Previous guests include James Dyson, Richard Branson, and Stewart Butterfield, all of whom have built business empires. Knowing what it takes to become successful will allow you to optimize the way you work and complete your tasks daily, and ensure your to-do list is properly managed. If you have good business ideas, then this would be the best podcast to get you going in the right direction.
Ray Sidney-Smith hosts this two-minute podcast called the ProdPod. Yes, that's right - this show only lasts for two minutes, offering a lot of actionable information packed into each episode. Ray covers several topics such as rewarding yourself for attaining your goals, book summaries, and kaizen (a continuous improvement concept originating from Japan). The ProdPod cast is designed to allow even the busiest individuals to set aside at least two minutes to listen to the podcast.
Mike Vardy, a productivity guru, hosts this show, which is all about time management. He will give you actionable tips and tricks to maximize your productivity, and enhance your time management skills. This is a weekly podcast and hosts guests such as Benjamin Hardy, David Allen, and Laura Vanderkam.
Jeff Sanders is the host of this podcast, aimed at transforming listeners to become high-achievers. It aims to help you get out of bed with more energy and enthusiasm. You will also learn how to create powerful lifelong habits and how to tackle the grandest of goals more energetically. Besides, Jeff offers plenty of tips that can also help you eliminate procrastination. That way, you can figure out if you're spending time wisely. The main topics for this show include healthy habits, personal development, and early morning productivity.
Roy Vaden is a self-discipline expert and bestselling author. His podcast, the Action Catalyst, covers tips on self-discipline and habits for success. Roy is a leader at a multimillion-dollar global consulting firm. He uses his experience in the business field to give practical advice on improving productivity. The show has featured experts from many areas, including psychology and entrepreneurship.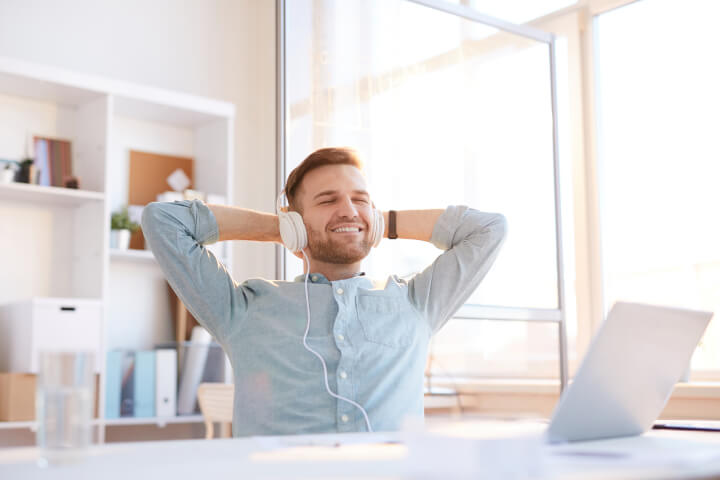 Paul Minors, a productivity and self-improvement guru, hosts the show. It focuses on maximizing productivity, business, and self-improvement. He is well-known for his obsession with productivity, automation, and time as well as income optimization. Paul believes that the only way to unlock what you truly want in life is by improving your productivity. Think about how you use your time. Proper time-management can help you boost your productivity by driving the regularity to be more efficient with how you spend your time.
Laura McClellan, a productivity enthusiast, hosts the Productive Woman podcast. The show aims at helping busy women to find work and home life balance. Laura gives tips on the best tools and encourages to improve their lives, manage stress, and other stuff. For instance, how to identify the time of day when you're most focused, highly motivated, and energetic. As a result, you can optimize this time to become more productive at work and reduce your stress level. These tips will help you accomplish what you care about, and make a life that matters to you.
Tim Ferriss, the bestselling author of the 4-hour week, offers listeners insights into his morning ritual, and tips of highly successful individuals. The show is regularly ranked among the best business podcasts. Tim will have high performing people from different facets of life come on the show regularly to share their secrets, including past guests Jamie Foxx, Peter Thiel, Arnold Schwarzenegger, and Edward Norton.
Final Thoughts
It can be challenging to improve your health, wealth, and wisdom. But, productivity podcasts offer a great starting point and resource if you're looking to maximize your potential in both your business and personal life. Some of these shows run for just a few minutes to an hour, which makes it easy to fit in an episode or two on your commute or whenever you have the time.
If you want to further improve your productivity, achieve your goals, and manage your time better, check out GoSkills' range of Office Productivity courses.
What's the best bit? It's free to get started! Sign up today for a 7 day free trial of all GoSkills courses.
Boost your productivity
Start learning productivity tips for free today with GoSkills courses
Start free trial