A PMP Certification gives you the perks a project manager desires and gets you further in your career (and pay grade) like a VIP pass.
Unfortunately, it doesn't last forever. Three years after you gave almost everything to earn it, your PMP certification expires, along with all the amazing benefits that come with the credential.
Is it time to panic? Never. A PMP certification does expire but you don't want to wait for that day to come before doing something about it. PMI — the organization that awards the credential — provides a flexible way for everyone to keep their PMP certification active for as long as they want via a three-year renewal cycle.
A PMP Certification can be many things: a stepping stone, a competitive advantage, or a source of pride.
A PMP renewal doesn't have to be hard though.
The Continuing Certification Requirements (CCR) program outlines the different ways you can retain your certification by renewing it through learning, working as a project manager, teaching others, and volunteering. The idea is to maintain your certification status by keeping your project management skills updated and aligned with the ever-shifting challenges in the field.
In short, you get to renew your certification every three years by proving that your professional skills have remained sharp and relevant to current business demands.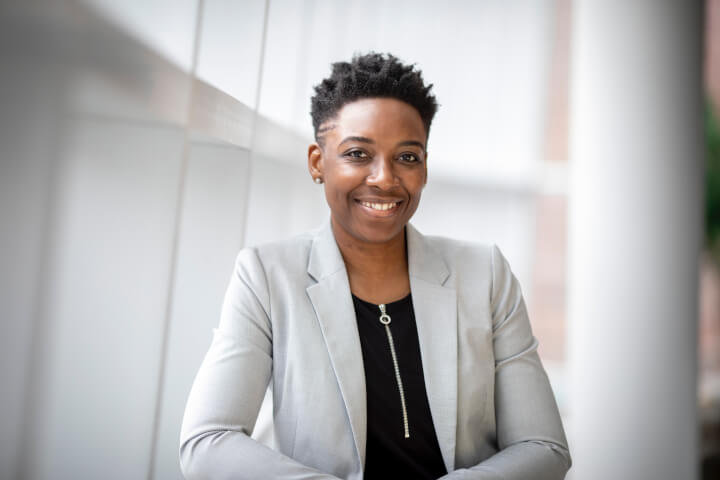 Under the program, your progress is measured using Professional Development Units (PDUs). PDUs are one-hour blocks of time that you spend developing your professional competencies and improving your project management skills. You can track PDUs by accessing the Continuing Certification Requirements System (CCRS) and recording the time you spend on the following activities:
Education (learning new concepts, trends, and practices especially in the areas of business management and strategy, leadership, and technical skills relevant to project management)

Giving back to the profession (actively managing projects, teaching others, and volunteering)
To renew a PMP certification, you need 60 PDUs, at least 35 of which should be spent learning and at most 25 for giving back. PMI will audit your reported PDUs and decide whether these are valid. When you have reached the requirement, PMI will send a notification confirming your eligibility for certification renewal. All you have to do next is pay the renewal fee ($60 for PMI members or $150 for non-members) and you get another three years of awesome project management heaven!
Want to be a successful project manager?
Get your free ebook covering the six major aspects all project managers should know!
Overview of the PMP certification renewal cycle
1. The PMP Certification has a three-year effectivity period from the date you have passed the PMP exam and acquired your certification.
If the three-year period lapses and you have not renewed the certification, your certification status will be changed to SUSPENDED. Your status can remain suspended up to one year within which you cannot describe yourself as a certified PMP nor display the designation acronym after your professional name and title. You can (should) earn the required PDUs within this period to renew your certification. Otherwise —

If you let the one-year suspension period lapse as well, your status will be changed to EXPIRED. This is as close to doomsday as any certified PMP professional can get. When this happens, even a thousand PDUs won't count anymore. You have to start all over again: re-apply for certification, spend sleepless nights reviewing the PMBOK Guide, pay the steep associated fees, and retake the stressful PMP Certification Exam. If you find yourself in this situation, then it's time to blame yourself for wasting four years (three in active PMP status, and one in suspended status) not building and tracking PDUs. Exceptions are considered (the certificate holder has been incapacitated, sent abroad with the military, etc.) but hopefully you've done your homework and can move on to the next item.
2. Know the status of your PMP certification and PDUs.
To keep updated about your PMP certification and PDUs, it is imperative that you use the Continuing Certification Requirements System (CCRS). The CCRS is an online tool that provides an easy-to-use dashboard where you can monitor the following:
The number of days until your PMP expiration expires.

How your PDUs align with CCR requirements.

The number of PDUs you still need to renew your certification.

Summary of all your PDU claims.
3. To be eligible for PMP certification renewal, you need 60 PDUs.
That sounds simple but not all PDUs are the same. There are two types of PDUs under the renewal system:
i) Education - You need to have at least 35 PDUs for this category.
You can earn those by attending a PMI conference, joining classes offered by Authorized Training Partners (ATPs) such as GoSkills, participating in recognized events and workshops, and even via self-directed learning such as reading books. You can renew your PMP certification using just Education-based PDUs (e.g., earn 60 PDUs by spending 60-hours on accredited online courses). However, keep in mind that PMI aligns Education PDUs with its Talent Triangle Model and you need to allocate at least 8 PDUs for each component of said triangle:
Technical Project Management - refers to skills and knowledge related to the management of projects, programs, and portfolios. (at least 8 PDUs)

Leadership - refers to behaviors, skills, and knowledge needed to lead, motivate, and direct teams in furtherance of a business goal. (at least 8 PDUs)

Strategic and Business Management - refers to skills, knowledge, and mastery of the industry, market, and organization within which the project manager works. (at least 8 PDUs)
ii) Giving back to the profession - This is optional and you can have zero (0) to a maximum of 25 PDUs for this category.
To earn PDUs via this method, you can engage in activities that allow you to use and share your project management skills to directly benefit the practice or contribute to worthy causes, advocacies, or charities. You can cite volunteering activities as well as instances where you create or add to the domain knowledge (such as mentoring, coaching, writing articles, or authoring other media for project management professionals). Finally, you can also report actual professional work/employment as a project manager within the certification period, which counts as 8 PDUs.
4. Always update your progress on the CCRS by submitting all your PDU claims for validation.
Once you've earned enough PDUs (60), you will get notified and asked to submit a renewal application and pay a renewal fee:
$60 for PMI members

$150 for non-members
5. Once your PMP certification gets renewed, you're eligible to continue using the prestigious and in-demand credential for another three years.
This means that you can continue to display the words "PMP" after your name on your business card, e.g. "John Smith, PMP" and promote yourself as a certified project management professional to employers and clients.
6. Celebrate and repeat. Be sure to start early in building PDUs again for the next cycle.
Note that identical learning modules, reading materials, and activities that you have already claimed in a prior cycle will not be considered valid PDUs for the next PMP renewal process. So make sure your REP/online learning provider offers a wide variety of courses and business topics to choose from.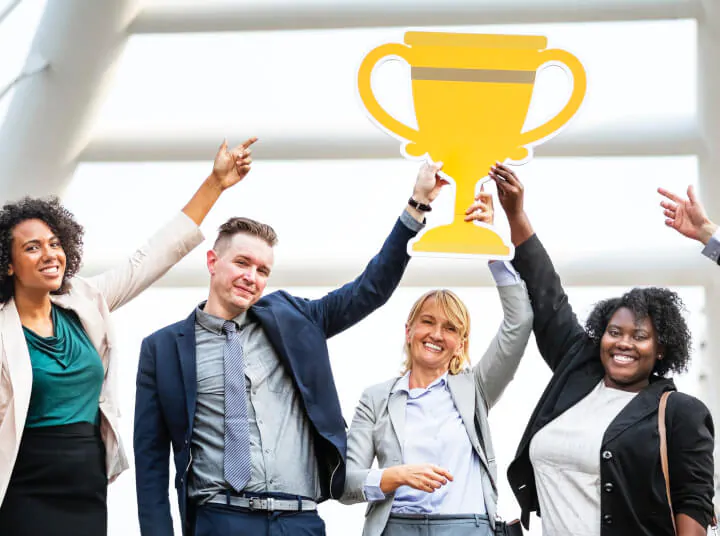 Conclusion
Having a PMP Certification can be many things: a stepping stone, a competitive advantage, or a source of pride.
Losing one can have a tremendous negative impact. That means renewing a PMP certification should be a priority as soon as you have earned one.
Just like college exams, cramming to build PDUs at the last moment can drain your soul. The trick is to have a healthy attitude about the renewal process, taking it as an opportunity to improve your technical skills, business acumen, and personal character. Besides, the process is flexible enough such that you have much leeway to choose how to stack PDUs.
Bottom line: earning PDUs can be a great motivation and a fun way to continue learning, networking with people, and giving back to the community.
GoSkills offers a fun and straightforward way to achieve some of your PDUs. Start learning today with a seven day free trial of all GoSkills courses.
Prepare to get certified in project management
Start learning today with GoSkills courses
Start free trial