At GoSkills, our aim is to help your team stay motivated, engaged, and learning. We've made reaching your L&D goals easier than ever with our newest updates.
In the last few months, we've rolled out some exciting new features to our platform, including:
Learn more about our exciting updates below.
Updates for business admins
A smoother navigation experience
Our new and improved navigation bar allows you to toggle between different user roles easily.
You will now be able to switch between: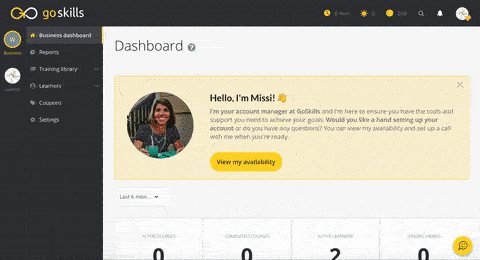 Keep your training programs running like clockwork
With our brand new due dates feature, you can assign a course to a team and add due dates with either of these options:
By date (e.g. due on March 12, 2021).
By time period (e.g., due in 30 days from when the learner joins that team)​.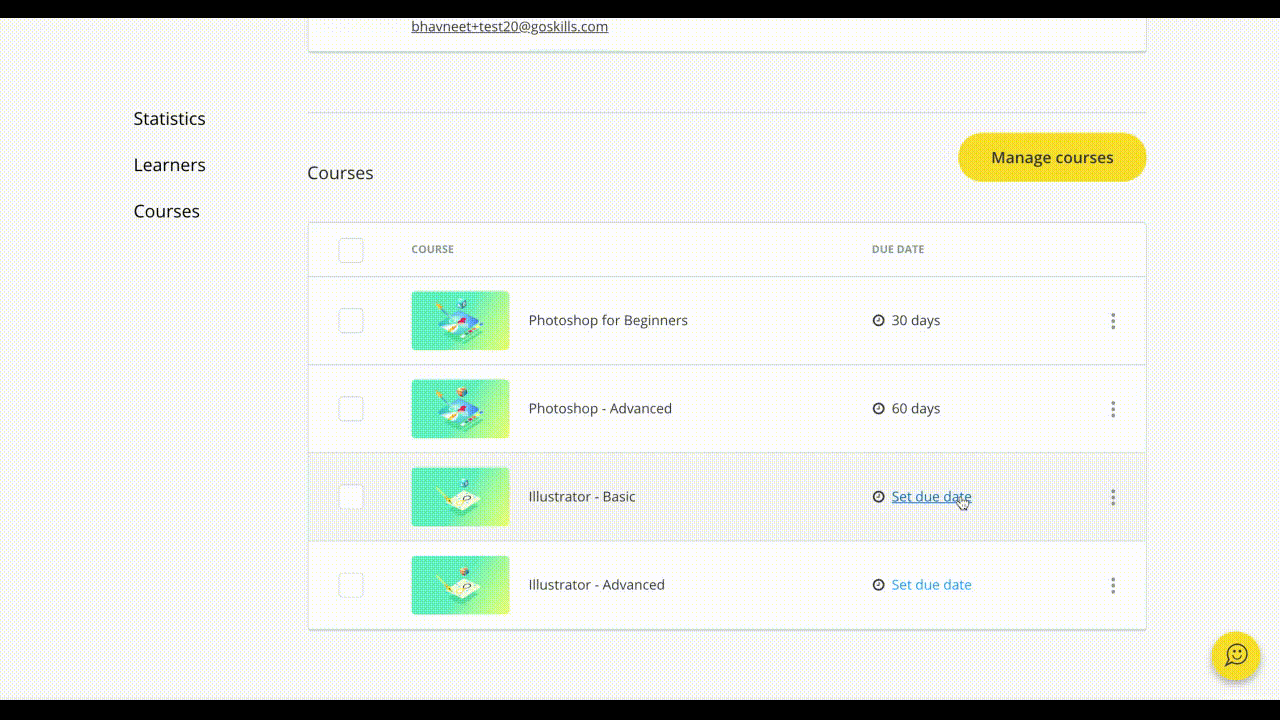 ​With this feature, it's easier than ever to keep track of your team's progress and make sure their workflow runs smoothly.
​Make your training more engaging with custom rewards
Our gamification feature allows learners to earn GoSkills coins for achievements like completing a lesson, scoring 100% on a quiz, and completing a course.
As they earn more coins, they unlock new status tiers, making the learning experience more fun and engaging.
Now you can offer real rewards based on your learners' progress.
How it works:
💎 Set your rewards for the GoSkills status tiers​.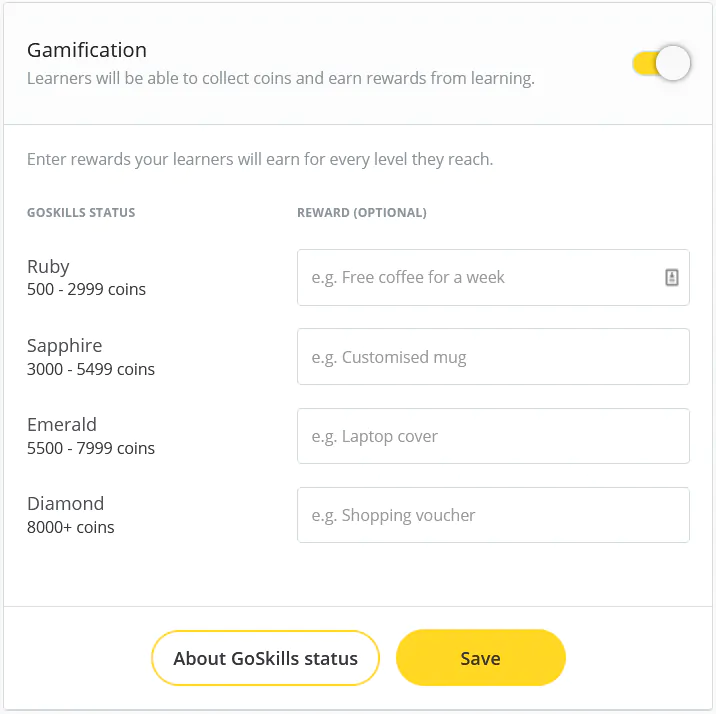 💎 The more each individual learns, the more GoSkills coins they collect.
💎 Easily enable or disable this feature from your Settings panel.
Learn more about the benefits of gamification in education here.
Updates for learners
Celebrate your achievements with our new Profile page
Think of it as your digital skills resume. Along with the skills you've learned on GoSkills, you can easily (and elegantly) display past hard-earned achievements.
Here at GoSkills, we want to help you reach your goals. The same way ticking something off your to-do list propels you to tick off another, we believe that celebrating hard-earned achievements motivates you to achieve more.
At a glance, friends and colleagues can see:
The skills you have learned.
Certificates you have earned.
Courses you're currently working on.
And your academic background and professional certificates.
You can also track your learning streaks, time spent learning, coins collected, and GoSkills status.​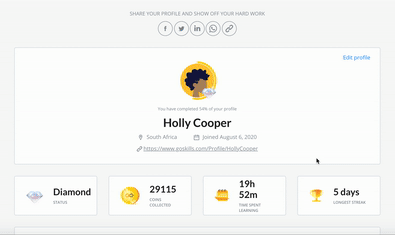 With a click of a button, you can easily share your profile on LinkedIn, WhatsApp, and social media.
If you're not ready to share your profile just yet, you can update your profile visibility under 'Edit Profile'.
​The more you learn, the more you earn!
We launched collectible GoSkills coins to make your learning experience more fun.
Grow your GoSkills net worth with coins when you achieve certain milestones in your courses (for example, finish a lesson or complete a course). The more coins you earn, the higher your status becomes.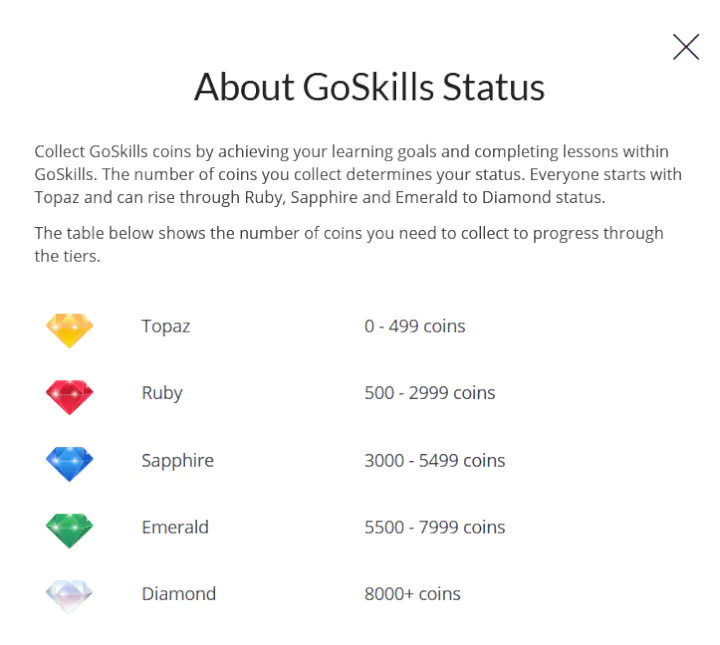 Each status tier you reach unlocks additional days of free GoSkills access, so the more you learn, the more you earn. 💎
Stay tuned for more new features
We're continually improving our platform to serve your needs better, so if you have any feedback or features you'd like to see on GoSkills, please send us an email or give us a call. We'd love to hear from you!
The GoSkills LMS has these features, plus tons more that will help you and your team achieve your organization's learning objectives. Sign up for free today.
A better way to train
It's easier than ever to track and manage your team's training with the GoSkills LMS.
Start for free