Are you considering implementing a Learning Management System (LMS) in your organization, but you're unsure of what type you might need?
In this article, we look at what an LMS is, what they are capable of, and cover some common learning management system examples in use today.
What is a learning management system?
A learning management system (LMS) is a one-stop-shop or platform for learning and development opportunities. It is an easy way to deploy e-learning options such as online courses to employees or other users and then track their progress.
Organizations can use an LMS to add, create, and administer courses, assign them to specific people or teams, monitor progress, measure performance, and generate detailed reports.
Is a learning management system the same as eLearning software?
A learning management system is the platform, while eLearning software powers the online courses that sit within that platform. For this reason, an LMS is sometimes referred to as an eLearning platform.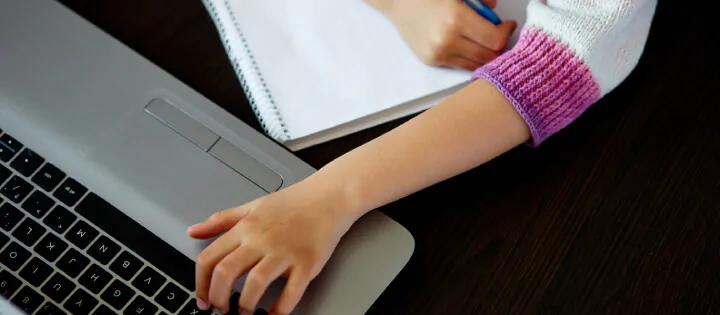 The concept is similar to that of the smartphone. Rather than attempting to build a single system (like early Nokias and Motorolas), modern IoS and Android phones provide a platform or ecosystem which can host apps developed by other organizations.
This move to the platform model reflects a wider trend wherein business activity will shift to an ecosystem. A McKinsey report on the platform economy predicted 30% of global economic activity (that's $60 trillion) could be mediated by digital platforms by 2025. And Studocu reports that as of 2023, 90% of US corporations have incorporated online learning in their employee training and development programs.
Many LMS providers offer much more than a basic platform that hosts third-party content. They may also:
Allow users to create their own courses
Enable instructors to create teams and assign courses to them
Allow users to communicate with each other within the system
Allow users to set up and track their own goals
Provide visibility on what others within the organization are learning (social learning)
Gamify the learning experience for users
Provide content storage
Provide certification
Provide real-time reporting and analytics.
Third-party providers make sure their software products play well with LMS by building them to be SCORM-compliant. SCORM (Shareable Content Object Reference Model) is a way of standardizing the way eLearning courses are authored. Without SCORM-conformant LMSs and training content, shareability and integration would be a major challenge. Other formats include xAPI, AICC, and CM15.
Learning management system examples
LMSs can come in several shapes and sizes. Here are some commonly used learning management system examples:
Cloud-based LMS
"Cloud-based" systems can be accessed from anywhere because they do not require specific hardware or software to be installed on the users' computer. Instead, users log on via a web portal. Benefits of the Cloud model include low start-up costs, easy implementation, and automatic updates. Cloud environments provide a high level of cybersecurity.
A study by Capterra found that 87% of LMS buyers opted for Cloud-based systems rather than on-premise hosting.
Accessible anytime from anywhere, cloud-based LMSs proved vital in continuing training and education during the COVID-19 crisis, while companies with on-premise hardware and software had more difficulty.
Software-as-a-Service (SaaS)
Cloud-based SaaS means software is licensed on a subscription basis and is hosted centrally by the software provider. A common pricing model will offer different levels based on the number of users, which means they can be scaled fast as the user base grows or shrinks. SaaS is also known as on-demand software, web-based software, and hosted software.
Open-source LMS
An open-source LMS means the creators have made its source code available for any developer or user to modify for any purpose. There are no licensing fees, but this does not necessarily mean it is free. There may be a cost involved in downloading the software.
Open-source is a popular option with organizations that want to customize the source code to suit their eLearning needs, or for businesses that want to avoid ongoing license costs.
Examples of open-source software you may be familiar with outside the LMS space are the web browser Mozilla Firefox and the website creation platform WordPress. Both of these platforms allow you to modify and redistribute the source code.
Free LMS
"Freemium" learning management systems often come with limited courses and other features, but they can be an ideal entry point into LMS for SMEs with budget constraints.
A popular example of a freemium product is the music streaming service Spotify, which offers free and paid options. Freemium LMSs function in a similar way, where they are free up to a certain number of features or users, beyond which the business must purchase a subscription.
The GoSkills LMS is free for an unlimited number of users, with optional upgrades for off-the-shelf courses and enterprise-level features.

Proprietary LMS
Proprietary learning management systems are basically the opposite of open-source systems. Built by a single company, the software is closed-source, and users cannot change the source code.
A proprietary LMS is usually a "full-package" service, with technical support teams and managed upgrades paid for by subscription and licensing fees. GoSkills is an example of a proprietary, cloud-based, SaaS LMS.
Types of courses
There is no one-size-fits-all learning method in LMSs. To choose the best eLearning format for your organization, ask yourself when, where, and how often learners are likely to need the training. Ask yourself whether the training will stand alone or be part of a larger course of study.
Take into account the technical know-how of your training team and determine if they have the skill-set required to create custom courses or if off-the-shelf training would be more convenient. Consider the costs of different formats – for example, instructor-led courses tend to be the most expensive option.
Depending on the content being shared, course options include:
Video-based courses (these could be purchased off-the-shelf or spend time to create your own)
Instructor-led classroom-style courses
Courses that link to external resources (for example, a survey hosted on Google Docs)
Custom courses based on SCORM, xAPI, and other common digital course formats
Links to virtual training (for example, a Zoom training session or presentation).
Popular applications include:
Get in touch
A learning management system provides a platform on which to manage all your learning needs in one place. Out of all the learning management system examples listed above, where should you start?
Start training your team with GoSkills, a powerful LMS designed to help your organization streamline your learning programs with bite-sized courses.
It's completely free to sign up and add an unlimited number of learners. Sign up and start training your team today!
A better way to train
It's easier than ever to create, track, and manage team training with the GoSkills LMS.
Start for free