You're pretty sure that your direct reports dread the performance review process. You get it — it's nerve-racking to sit there and be evaluated and critiqued.
But here's the thing. You might be the manager, but you get nervous too. Dishing out constructive criticism is tough, and you want to make sure you're delivering valuable feedback in the most effective way possible.
Take some comfort in the fact that you aren't alone. A whopping 96 percent of managers are dissatisfied with their organization's performance management practices (which includes performance reviews).
Yikes! Needless to say, there's some room for improvement when it comes to performance reviews.
While there are undoubtedly some company-wide rules you need to abide by, the good news is that you have quite a bit of control over your employees' performance review experience.
In this guide, we'll share some performance review examples (tips and phrases) to make sure your performance conversations and evaluations are productive, rather than anxiety-inducing wastes of time.
What is a performance review?
A performance review (also called a performance evaluation or a performance appraisal) is a formal conversation where a manager will offer feedback to an employee.
During a performance review, a manager will discuss the employee's recent achievements, how they're fulfilling their responsibilities, their progress toward goals, and areas of improvement — with the objective of helping that employee perform even better moving forward.
Performance reviews are intentional, scheduled conversations and not sporadic, random chats. These conversations typically happen every six months or every year.
What are the benefits of performance reviews?
Your employees might not cartwheel into your performance reviews, and nerves are normal on both ends.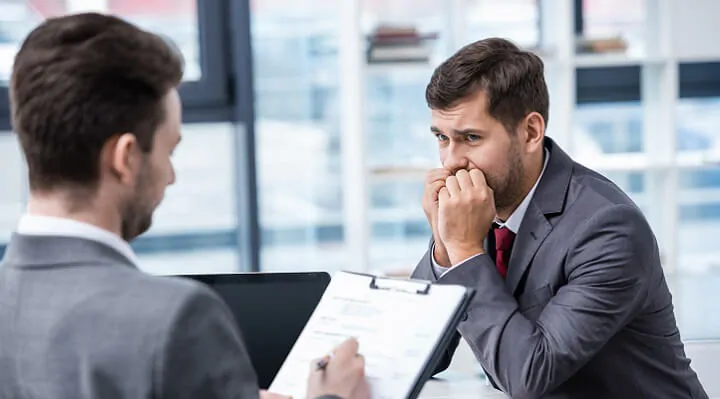 However, these conversations are still well worth having for a number of different reasons. Regular performance reviews can improve:
---
One of the best ways to support career development is to provide your employees with access to plenty of learning opportunities. GoSkills can help.
---
What to say: performance review examples
When done right, your performance reviews offer plenty of advantages for both you and your staff. But, uhh...how do you do them right?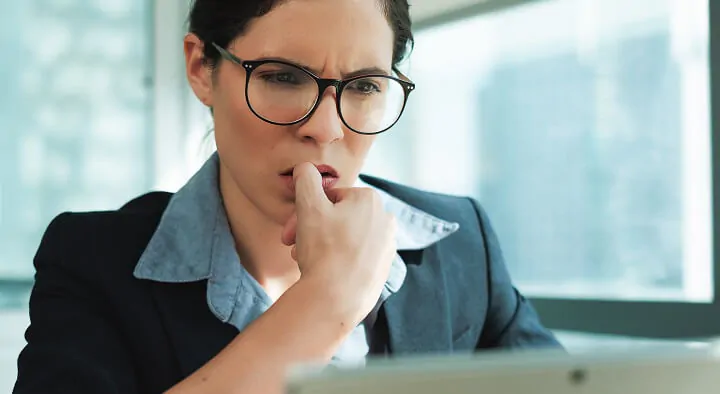 Delivering honest remarks about an employee's performance can have you tripping over your words and wiping your sweaty palms on your pants. We're here to help. In this section, we're breaking down some helpful templates and phrases in several different categories.
You should insert relevant details to provide specific, helpful, and meaningful feedback to your employees. You'll need to expand beyond these templates, but they'll help you get the conversation started — and sometimes that's the hardest part.
Performance review comments about leadership
Phrases to use if your employee is meeting expectations…
You stepped up to the plate to lead [team/project] to [result].

Your team has exceeded their goal to [objective] by [metric].

You took ownership when [problem/challenge] could've [undesirable result]. You turned things around to [desirable result].

Your team provided positive feedback about your ability to [responsibility] and [responsibility].

You're always willing to speak up and contribute fresh ideas in team meetings. Your suggestion to [action] helped us [result].
Phrases to use if your employee needs improvement…
Your team could benefit from more [responsibility/quality].

Over the next [time period], I'd like to see you step up and lead [project/task/objective].
Performance review comments about teamwork and collaboration
Phrases to use if your employee is meeting expectations…
You did an excellent job collaborating with [person/department] to [result].

You stepped in to help [person/department] when [problem].

You bring [valuable skill/trait] to our team, and your contributions don't go unnoticed.
Phrases to use if your employee needs improvement…
I've noticed you struggle to collaborate when [situation].

You tend to be [closed-minded/critical/disengaged/etc.] when presented with opinions that are different from your own, like when [specific example].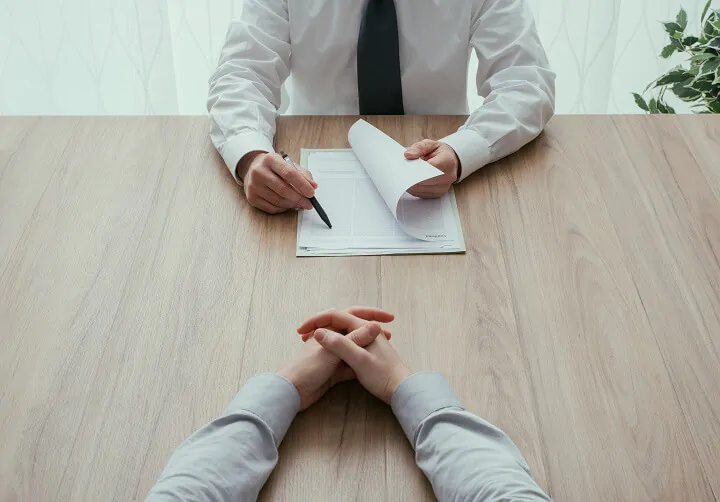 Performance review comments about communication
Phrases to use if your employee is meeting expectations…
You did a great job of keeping all of the necessary stakeholders in the loop when [situation].

I've noticed that you're particularly skilled at [specific communication competency].

You're never afraid to ask thoughtful questions, like you did when [situation].

Our entire team benefits from your ability to [specific communication competency], which was especially helpful when [situation].
Phrases to use if your employee needs improvement…
I think your messages would be better received if you focused on [area of improvement].

You tend to [communication habit or pet peeve] which can [negative result].
Performance review comments about problem solving
Phrases to use if your employee is meeting expectations…
You're persistent about solving problems, and you were able to [unique solution] when we struggled to [problem].

[Specific project] made it evident that you consider numerous solutions before choosing a way forward.

You treat problems as learning opportunities, which has empowered our entire team to [positive result].
Phrases to use if your employee needs improvement…
When presented with an unexpected roadblock, I'd like to see you [area of improvement].

You could benefit from [necessary problem-solving competency] before [result].
Performance review comments about growth and development
Phrases to use if your employee is meeting expectations…
In our previous review, we set a goal of [specific goal] and you surpassed that objective by [metric].

I've seen you stretch yourself in new ways this past [timeframe], like when you [task or achievement] and [task or achievement].

You've expanded [skillset], as demonstrated when [situation].
Phrases to use if your employee needs improvement…
I think it would serve you well to step outside of your comfort zone by [actionable task, goal, or expectation].

In the next [timeframe], I want to see you refine a new skill, such as [new skill].
6 other tips for top-notch performance reviews
Knowing how to get a performance conversation started is a huge piece of the puzzle. But, while the above templates and phrases are helpful, they won't make for a successful performance review on their own.
Here are six more tips to equip your employees with meaningful feedback and actually empower them to improve.
1. Collect peer feedback
Honest criticisms and recognition from a manager is important. But, to truly give employees a holistic view of how they're doing, collect feedback (this can be done anonymously) from an employee's peers as well. As Gartner research shows, peer feedback can boost performance.
2. Avoid ganging up
Delivering peer feedback leads to a more well-rounded review, but be mindful of your language to avoid seeming like the entire team is ganging up on that employee. Phrases like, "Everybody says that…" or "The team has noticed…" can make your employee feel singled out.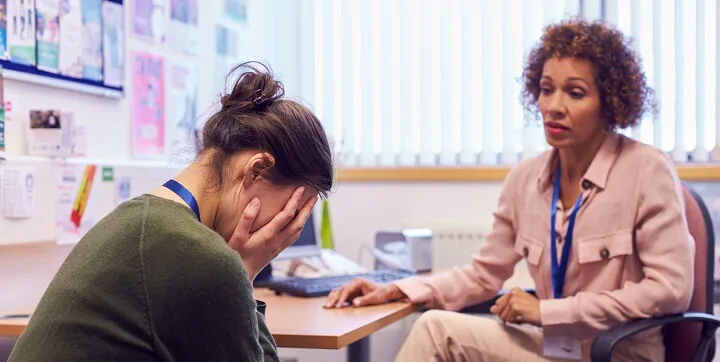 3. Provide specific examples
You'll notice that a lot of the templates and phrases above include spots where you should lean on specific examples. Those anecdotes will help support your point. Something like, "You stepped up to cover Sasha's responsibilities when she needed to be out for a family emergency," carries a lot more impact than a generic statement like, "You're always willing to help team members."
4. Don't skip the positives
When the goal of your performance review is to help employees improve, it's easy to place way too much emphasis on constructive criticism. But, employees also want to hear what they're doing well. That's why many of the phrases above help you deliver positive feedback to your direct reports. When only 26 percent of workers feel highly valued, keep in mind that they need to hear the good stuff too.
5. Remember to listen
Performance reviews should be a conversation — not your chance to dole out directions and criticisms to your employees without pausing. Make sure you ask questions about how they feel about their performance, what things they think they need to work on, and what goals they'd like to set moving forward. Keep those lines of communication open, so your employees don't become one of the 67 percent of employees who don't feel heard during reviews.
6. Check in frequently
Think a performance review is a good time to dump a bunch of feedback onto employees and send them on their way? Think again. The things you discuss in your performance reviews shouldn't be a surprise, as you should be providing feedback to employees frequently. Make sure that you discuss performance regularly in your one-on-ones. That's far more effective than overwhelming them with feedback once or twice per year.
Stressed about performance reviews? Take a deep breath
Performance reviews inspire nerves for both sides — the employee and the manager. That's perfectly normal.
Fortunately, things become at least a little bit easier once you get the conversation rolling, and this guide can help. Use some of the templated phrases we outlined here with your own direct reports, and you'll open up an honest discussion that helps your employees do their best work.
Enable better performance reviews now by helping your employees improve with GoSkills bite-sized courses and free, flexible LMS.
Train any size team
It's easier than ever to track and manage your team's training with the GoSkills LMS.
Book a demo