There's no denying that the world of work is constantly changing. Gone are the days when being "on the job" meant you were seated at your desk in your company's office for at least eight hours each weekday.
Thanks to the rise in remote work, more and more workers are trading their suits for sweatpants and their cubicles for couches. The number of people who regularly work from home (and aren't self-employed) has skyrocketed by 159% since the year 2005.
Studies and research have shown that remote work is positive for things like employee engagement, productivity, and happiness. But, on the flip side of that coin, it presents some challenges for employers.
One of those hurdles is employee training. Whether you have a brand new employee to onboard or need to inform your entire team about a process change or new tool, remote learning can be daunting for many managers.
The good news is that it isn't impossible. We're digging into some remote training strategies you can use to keep all of your employees at the top of their game—even if they're outside of the office.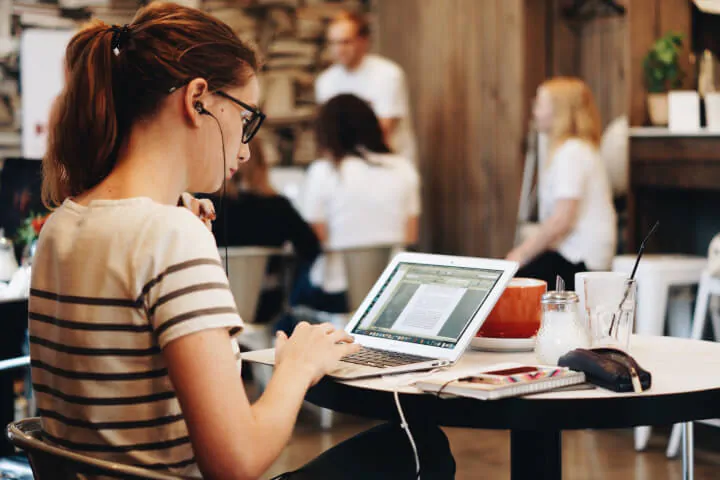 6 Best practices for training remote employees
1. Understand your team members
When you aren't working side-by-side in an office with your employees day in and day out, you aren't always privy to the inner workings of how they get their work done.
But, the solution to this lack of insight isn't to blanket your team with a one-size-fits-all training approach—instead, it's to invest the time and effort to understand their preferred ways of learning, so that you can tailor your educational efforts accordingly.
"Managers should take the time to really understand their remote employees," explains Gallup in a summary of their research about remote work isolation. Managers should "consider their unique contributions and notice how they prefer to communicate... discover how they think about and respond to specific kinds of workplace situations."
Whether it's through one-on-one conversations or formal feedback surveys, ask your remote employees questions like:
How would you describe your learning style?
What's your biggest pet peeve when it comes to employee training?
What's one skill that you'd like to work on developing?
Their answers to those questions will help you pull together remote training programs that support them—rather than frustrate them.
2. Find the right remote training software
There's no shortage of remote training tools on the market, but it's important to find the right one for you and your team. The right software can help you deliver training in a way that's straightforward, efficient, and flexible.
When beginning to evaluate your options, make sure you ask yourself:
What's our budget? You need to know how much you can afford to spend on your software.
How many people will need access to the software? Be aware that some tools charge based on the number of users, so that can directly impact your budget.
What features do you need? Do you want to be able to monitor everyone's progress? Do you need to be able to share your screen? Know what features are must-haves for your team.
Once you've landed on an option that seems like a suitable fit, see if you can do a free trial to test how user-friendly the software is, as well as how it meets your needs. Don't do this testing process in isolation. Have your team members try it too—after all, they're the ones who will need to use it frequently.
A Learning Management System is a great way to deliver training in a super accessible (and even fun!) way. Check out the GoSkills LMS today, for free.
Bonus: Thinking about creating your own training courses? Learn how with the ADDIE Model
3. Allow people to learn at their own pace
One of the many benefits of remote work is that it often grants more scheduling flexibility—people are able to optimize their productivity by working during their peak hours and fit work into their lives, rather than the other way around. In fact, one survey conducted by Indeed found that 75% of respondents cite work-life balance as the top benefit of remote work.
This is important to keep in mind when you're creating your training. Boxing your employees into a strict training schedule will likely only frustrate them (and, as a result, decrease their engagement in the training process).
Instead, use your LMS or remote training software to offer self-paced learning modules. This way, your employees can work through those lessons at a speed that works for them.
Of course, you can set a deadline for when the training needs to be completed by (yes, deadlines are very much a part of the remote working world!), but you're still giving people the flexibility to structure their own daily schedules.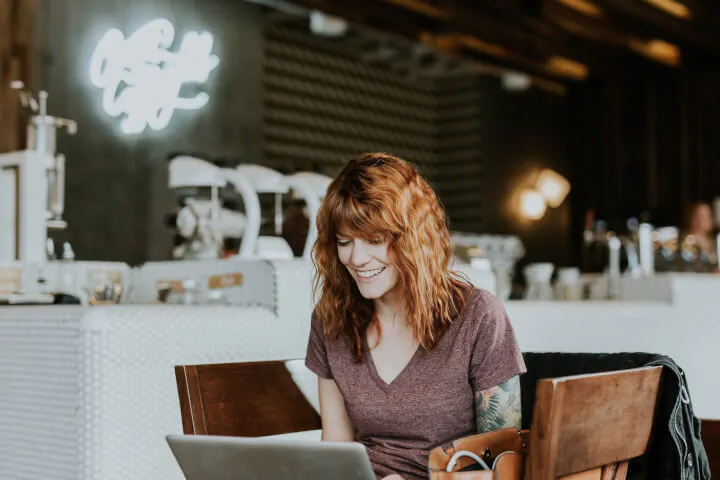 4. Provide an opportunity for socialization
Traditional, in-office training sessions probably aren't something that employees look forward to—but most people find a way to make the very best of them.
Maybe they dig into shared snacks or donuts while learning all about that new software tool. Or, perhaps they look forward to a celebratory team-wide happy hour after they spent the entire afternoon mastering a brand new process.
Unfortunately, those social aspects are easy to skip when training a remote team. And, that can be lonely. In fact, according to Buffer's 2019 State of Remote Work report, 19% of remote workers cited loneliness as the biggest struggle of working remotely—even ahead of things like staying motivated or avoiding distractions.
You need to find ways for your remote team to connect over larger training initiatives. Start a Slack channel where people can casually interact, host regular, training-focused video chats where team members can ask questions and share progress updates, or use an LMS that offers social learning (like GoSkills!) to increase that sense of connection and accomplishment.
5. Ask for feedback
Here's an alarming statistic: about half of employees don't regularly speak their minds at work—and that digit's probably only more frightening if you look exclusively at remote employees who don't have the opportunity to casually mention something around the break room coffee pot.
But, if your remote workforce keeps their lips zipped, it's impossible to glean any sort of insight about your training initiatives. Are they helpful? Are they working? Is there something they wish was different about them?
You can't wait for your remote team members to bring this information to you—you need to explicitly ask them for it. Whether you want to have a group-wide chat, individual conversations, or even an anonymous survey, give them plenty of opportunities to chime in about your remote training efforts.
Not only will that prove that you value their input, but it will also give you the information you need to continuously improve upon your training.
6. Make training a core part of your culture
You've probably heard that employees are hungry for learning and development opportunities. In fact, research from Gartner found that 40% of departing employees cited lack of career development as a dissatisfying factor in their jobs. Make no mistake, remote employees believe that too.
So, don't fall into the trap of thinking that employee training is something you need to get through so that your remote team can function like a well-oiled machine without much interference from you.
You need to create, promote, and encourage regular training to prove to your remote team members that you're invested in their growth and committed to helping them advance their careers.
Again, have the important conversations to understand what skills they want to refine and what areas they want to develop, and then continuously offer training opportunities to match those desires.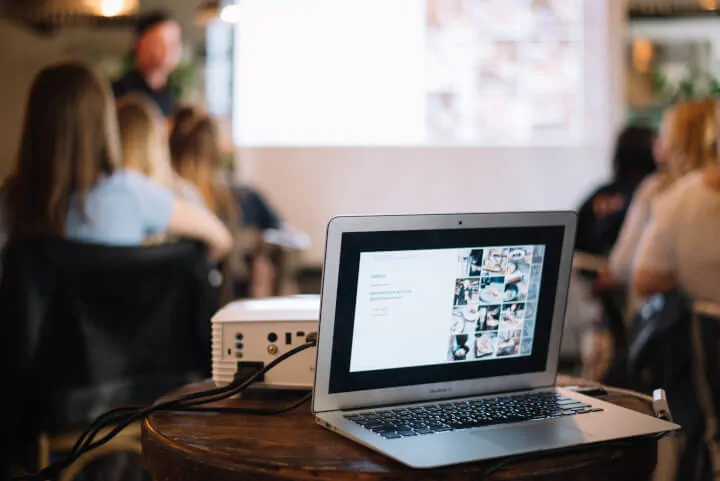 Ace your remote training efforts
The world of work doesn't move backwards. That means even if you don't have a lot of remote workers on your team right now, that's bound to change in the coming years.
A distributed workforce can present a challenge in terms of employee training, but rest assured that it's not an insurmountable hurdle.
You just need to implement a few strategies to ensure your remote employees are getting their hands on training that's just as effective as your in-office efforts. To recap, these strategies include:
Taking the time to understand your team members
Finding the right remote training software
Allowing people to learn at their own pace
Providing opportunities for social interaction
Asking for feedback about your remote training
Making training a core part of your culture
Do those things, and you're bound to give your remote employees the information they need to not only tackle their jobs, but also grow in their careers. It's a win-win.
Ready to make your remote training easy—and even fun? Check out the GoSkills LMS today.
Train any size team
It's easier than ever to track and manage your team's training with the GoSkills LMS.
Book a demo