✨To celebrate our tenth anniversary, we've compiled a series of "Top 10" resources that represent the heart and soul of what we do. We hope they continue to serve you well in your next chapter. Here's to the next ten years of growth, learning, and continuous self-improvement!✨
---
In recent years, remote work has become a popular way of life, with more and more companies allowing their employees to work from home or other locations all over the world.
What you might not know is that GoSkills has actually been a fully remote team since its inception ten years ago. In fact, we have employees working from 21 different cities, all the way from New Zealand to Spain.
We'll be honest: working remotely isn't always as glamorous as it can appear. We have plenty of days of taking conference calls in our pajamas or simply perching at a desk for hours on end. But still, while remote work gives us a ton of unique benefits, our favorite one might just be that we can make our environment uniquely suited to how we work best.
So without further ado, here are ten of our team's favorite locations that we've worked from over the years, some far away and exotic and some much, much closer to home 😉.
Beachub in Thailand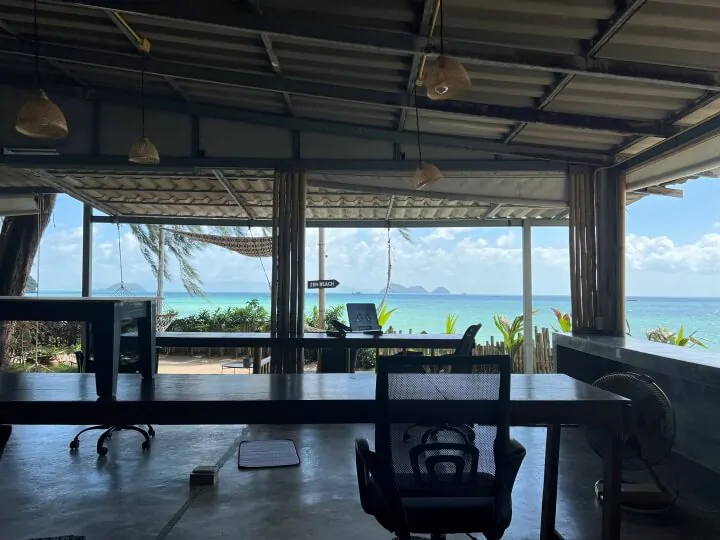 "My favorite remote working spot is a co-working space called Beachub in Ko Phangan in Thailand," says Bhav. "It's right by the beach, and it's open air, so you get a fresh ocean breeze. There's super fast internet, and the people are chill." What more could you ask for, really?
A Campervan in New Zealand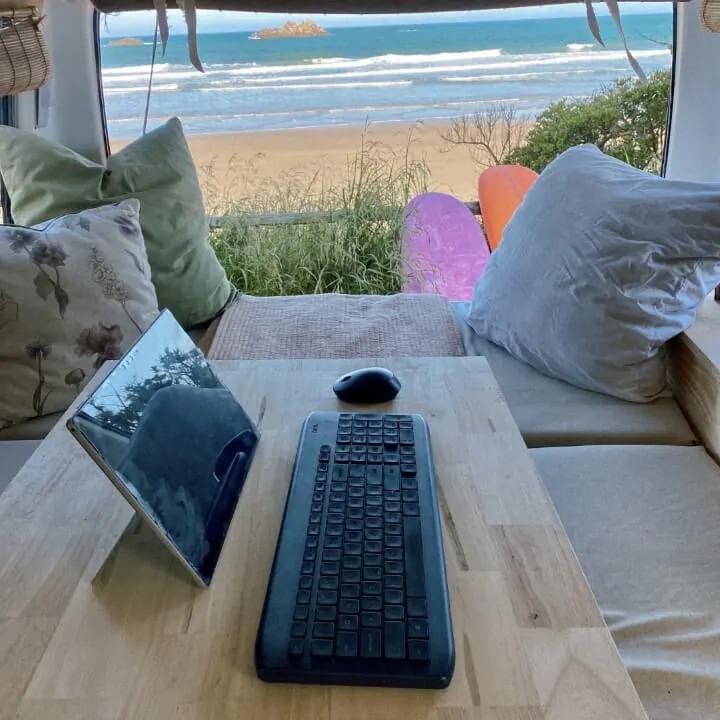 Caitlin shared, "I most love working from my campervan. It's the best way to truly embrace the beauty of remote work. I can go anywhere I want at the drop of a dime, set up next to a gorgeous view, and still not miss a single meeting!" Looks like the perfect setup, doesn't it?
Montego Bay, Jamaica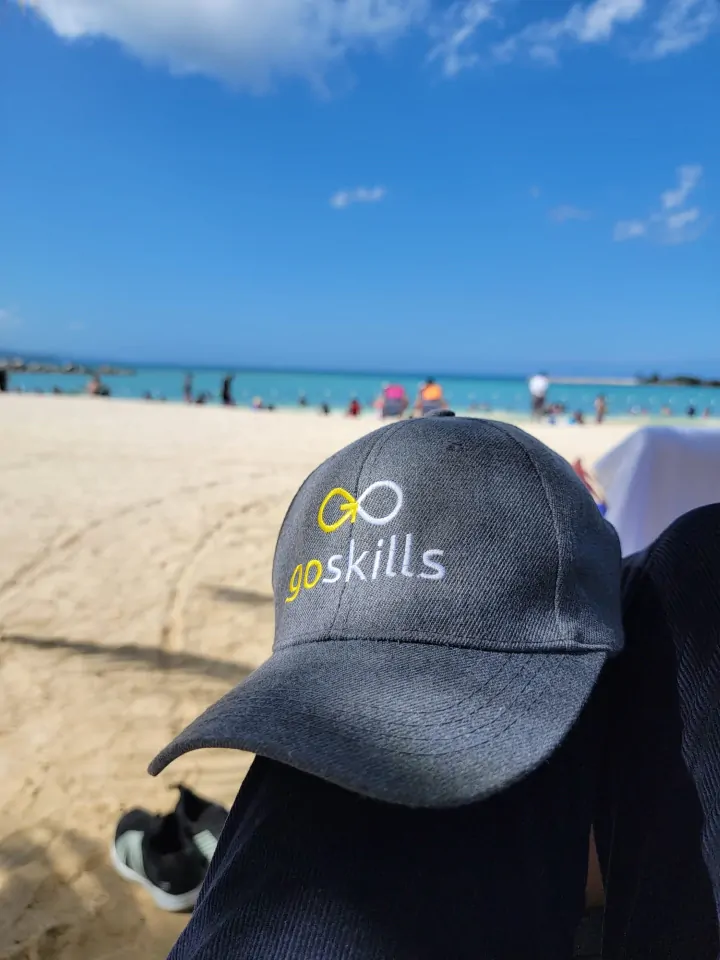 "Maybe because I grew up on an island, I find the sound of water incredibly calming," says Claudia. "Working with a river or the ocean as my backdrop makes me so happy!" We agree! Isn't it scientifically proven that the work day goes faster when you're on the beach?
My balcony in Istanbul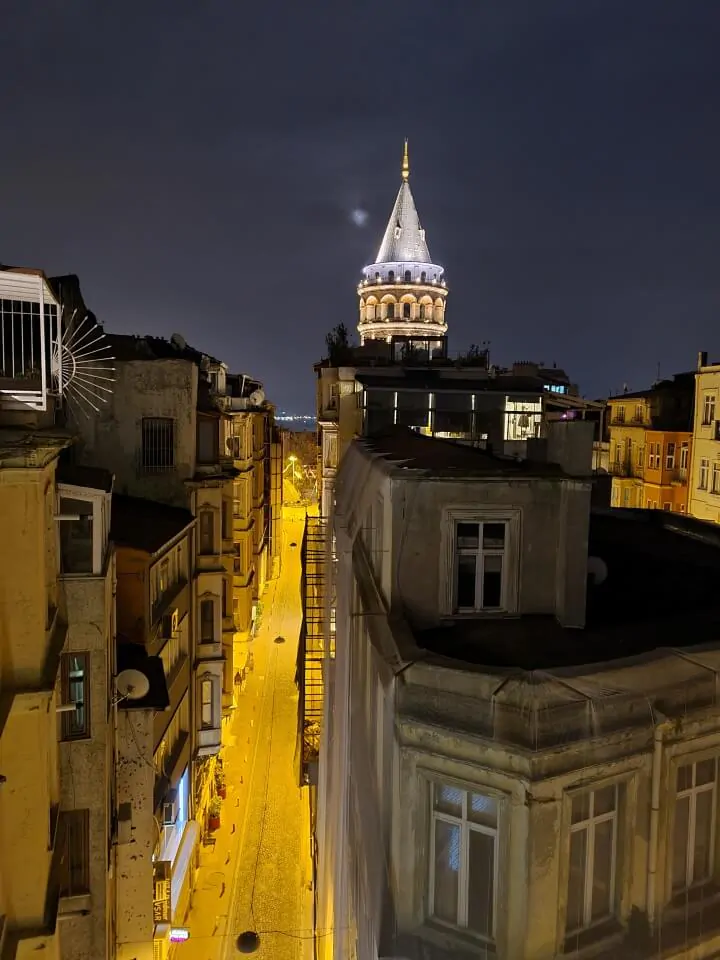 Gyuzal from our development team enjoys this view of Galata Tower while she works from the balcony. Doesn't this photo almost make you feel like you're there?
Koh Samui, Thailand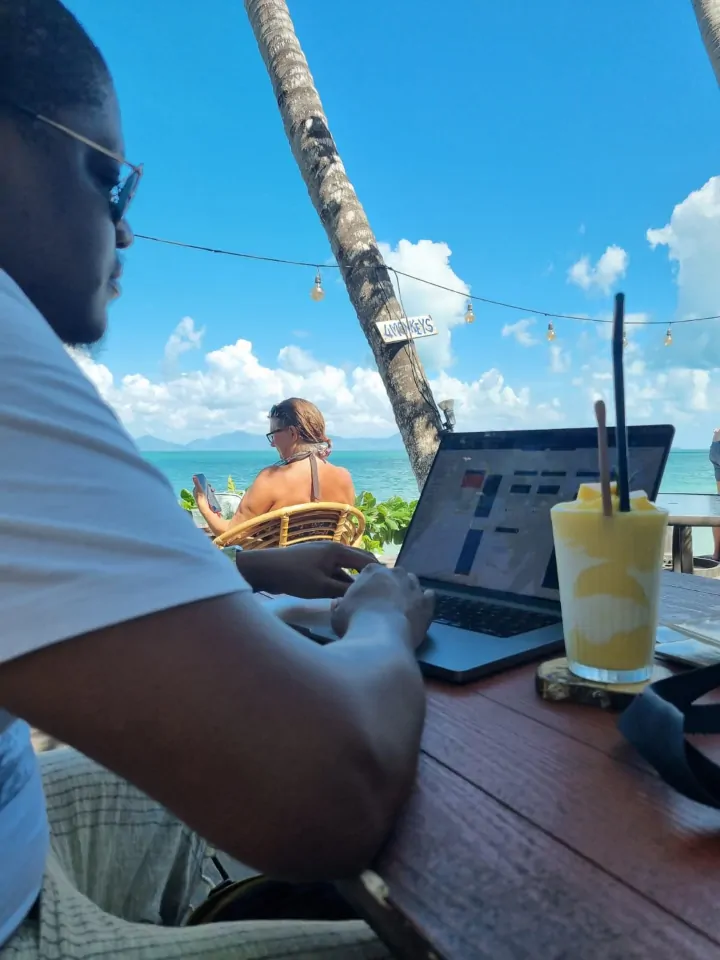 Another vote for Thailand! "One of my favorite places to work is at 4Monkeys in Koh Samui. The views are amazing, the music is great, and once I was done with work, I was one order away from a nice cocktail to end the day," shared Kgosi. Hear, hear!
Glasgow, Scotland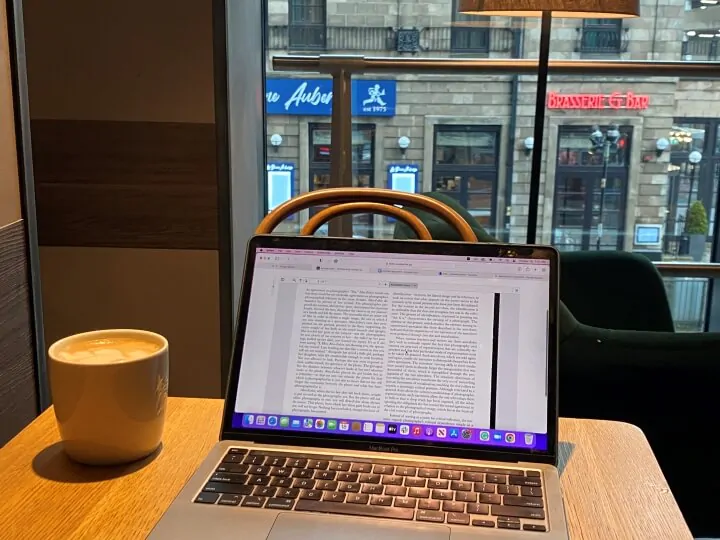 Sometimes a good coffee shop feels like just as much of escape as the beach. Here, copywriter Laurel sets up shop at a cozy cafe in Glasgow, with the hum of city streets as her background music.
Goa, India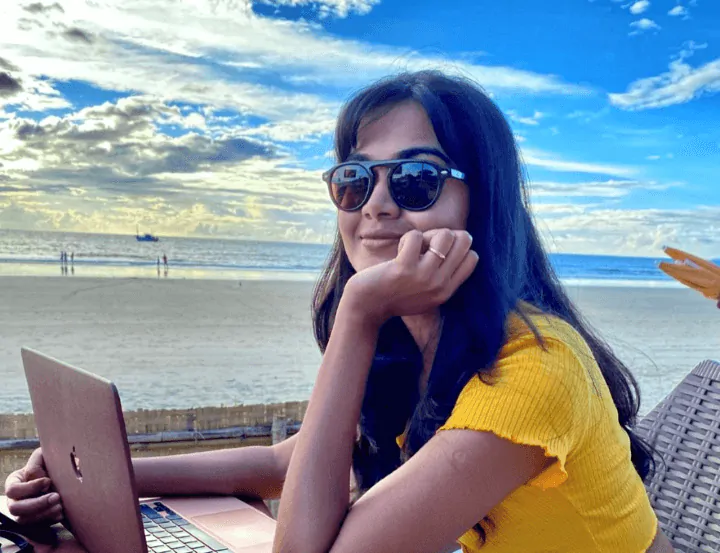 "I love working by the beach, even though the sand can be a bit of a nuisance!" said Sonia. "Goa is one of my favorite remote working spots. It's low-key, sunny, and there's always something to do!" Consider this one officially added to our list ✔️.
London with a view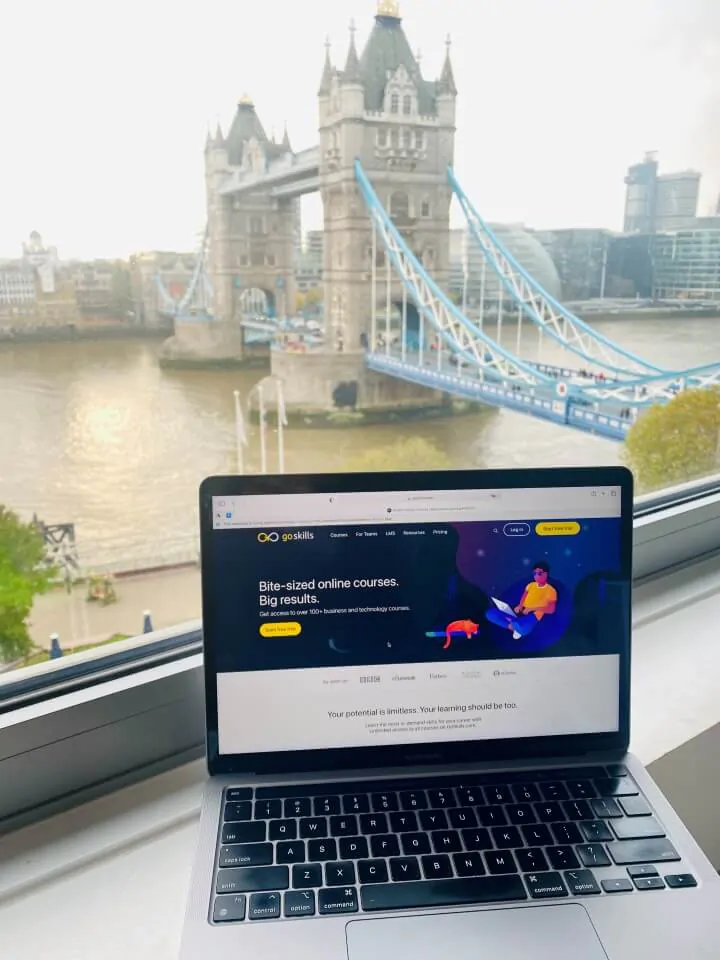 "Last year, I traveled for a work event in London and was very lucky to get a room in front of Tower Bridge!" shared Maria. "That view reminded me how much I enjoyed living in the UK as a student, and having the chance to work remotely from there was simply amazing! It also gave me the chance to have a walk in the nearby areas and enjoy plenty of coffee at Pret a Manger, my favorite coffee shop."
Granby, Colorado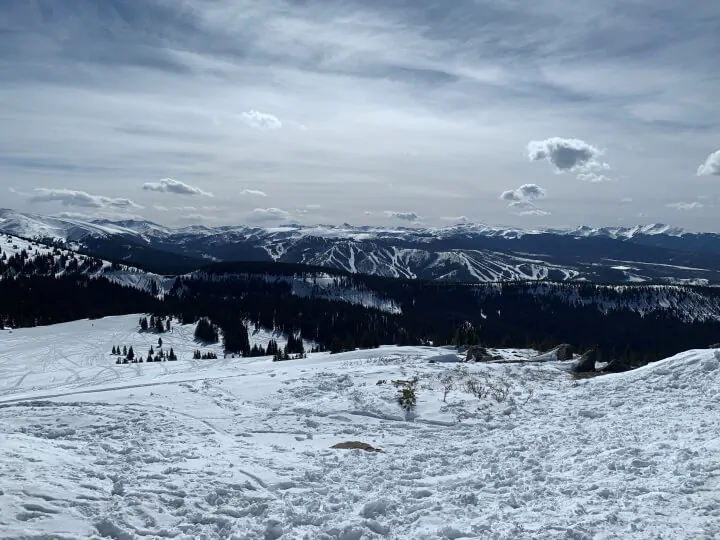 Every now and then we like to trade beaches and fruity cocktails for mugs of hot cocoa and snowy mountains. Imagine working from Granby, Colorado, like Missi from our support team!
My backyard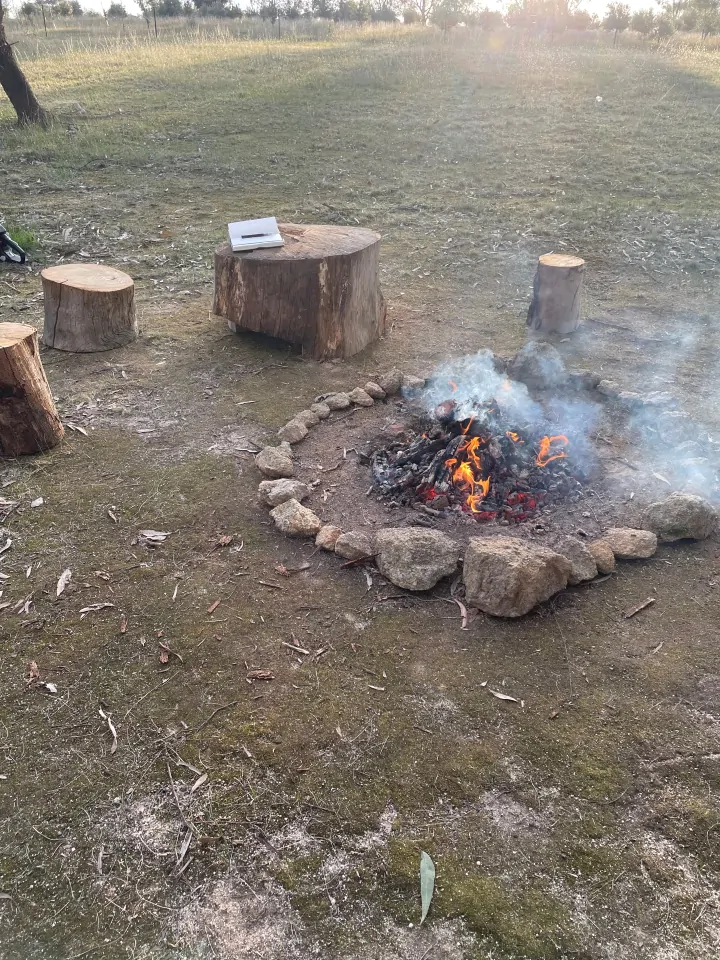 Admittedly, this submission from Ste on the marketing team might be our favorite. "My favorite place to work remotely isn't anywhere fancy; it's at my property in the back paddock of my house outside Melbourne, where I don't get interrupted," he shares. Sometimes, it's true what they say — there's no place like home.
Wrapping it up
Clearly, our team relishes the ability to say goodbye to long commutes, office cubicles, and strict dress codes. For business owners and team managers, remote working certainly comes with its own unique challenges, like keeping your employees engaged or trying to establish systems for remote training, but for us, working this way has meant connecting with talented and diverse individuals from all around the world, bringing new perspectives and ideas to the table.
We're excited to see where else remote working takes us over the next decade!