Scholarships for women
A scholarship for women who want to be the boss
Look, guys. This is business; nothing personal.
Let's talk numbers -- just the cold, hard facts.
Did you know… Female founders outperform their male peers?
Have you heard… Female CEOs in the Fortune 1000 drive three times the returns as S&P 500 enterprises run predominantly by men?
Unbelievably… Only 18 percent of all startups have a female founder, and when talking Series A, only 10 percent are female-led. In fact, of the $114 billion in funding given to these startups, only 6 percent of it makes its way to a female-founded startup.
And did you know… Women-owned businesses added 340,000 new jobs between 2007 and 2015 while men-owned businesses cut 1.2 million?
How about this one… Among the most successful companies, men begin their businesses with six times as much capital as women do!
And have you read… Less than five percent of VC dollars go to women-led businesses?
Well, we have, and we believe them to be true. That's why we're eager to offer a scholarship exclusively for women who want to execute on their business ideas.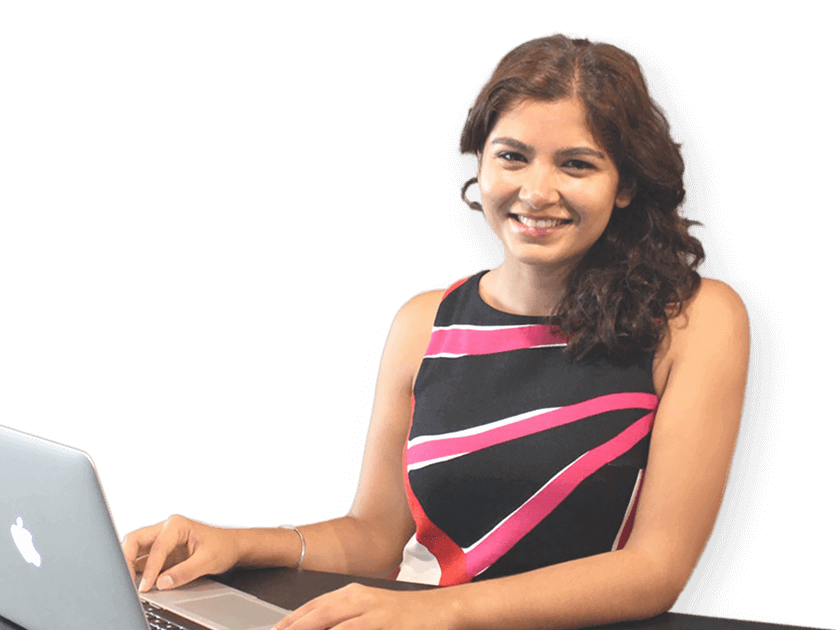 As a female founder, I want to encourage other young women, who are thinking about starting up a business, to just give it a go. It doesn't matter if you fail. You will learn so much, and gain so much more experience than starting at the bottom of the ladder at a large corporate. And if you discover that startup life isn't for you, you'll still stand out from other applicants when you re-enter the workforce. It's a win-win!
What I love about startups: Autonomy over your work, being able to influence the direction of a company or product, pulling together resources and working as a team to make something valuable out of nothing.
I also want to encourage more women to get to leadership positions and strive for the C-suite and board-level roles, whether in a startup or multinational corporate. Advice I'd give to young entrepreneurs is to follow your gut and surround yourself with the smartest people you know."

BHAVNEET CHAHAL
GoSkills Co-Founder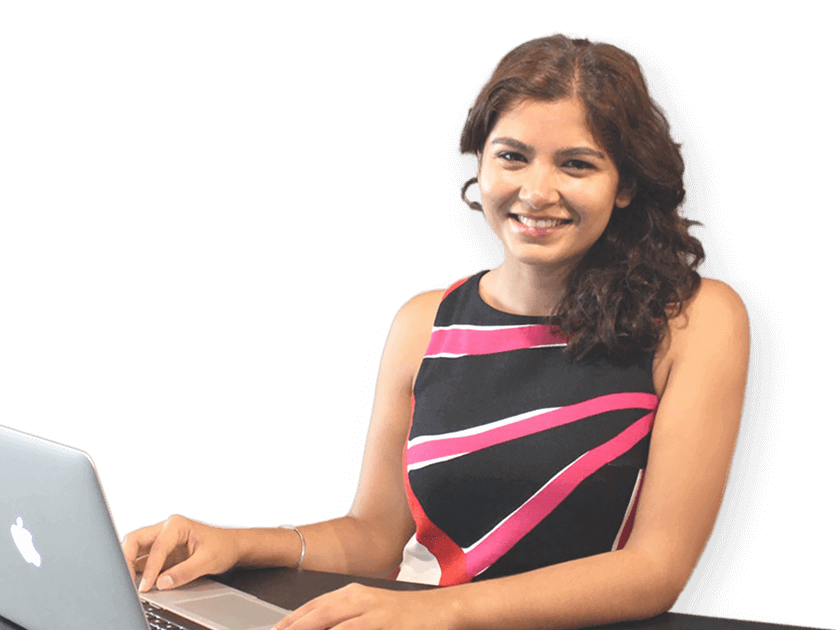 Here's the nitty gritty
Who is eligible?

Any female high-school or college student, who wants to start her own business.

How much is each scholarship worth?

$2,000

How many scholarships are you giving away?

Two scholarships per year
When are the deadlines and award dates?

Fall Deadline: Sept. 15 (11:59PM PST)
Fall Award Date: Oct. 15
Spring Deadline: March 15 (11:59PM PST)
Spring Award Date: April 15

How will I know if I won?

Either way, win or don't win, we'll notify all applicants via email on the announcement dates (see above).
Congratulations to our past winners
2023 Fall
Temilolaoluwa Moronfolu
Temilolaoluwa Moronfolu is a talented British student who, at a young age, is already the founder of So Yorùbá.
This educational platform equips learners of all ages and backgrounds with a strong foundation in the Yorùbá language.
Offering an array of resources, from textbooks to flashcards, So Yorùbá is dedicated to enhancing writing, reading, and speaking abilities while also fostering an online community to amplify the vibrancy of Yorùbá culture and connect enthusiasts worldwide.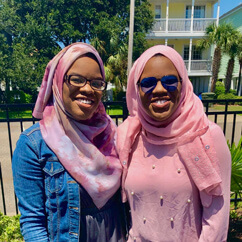 2023 Spring
Saarah and Maryam Kabal
Twin sisters, Saarah and Maryam Kabal, are the co-founders of Twins' Bakery 73, a home-based bakery business in Windsor, Connecticut.
At the young age of 11, they had already founded their bakery. They began with simple cake mix cupcakes, but over the past decade, they've crafted various gourmet recipes that have won their customers' hearts. With gorgeous cake and dessert designs and a commitment to being halal-friendly, Twins' Bakery 73 has become the top choice for an expanding circle of devoted clients.
In 2022, they participated in the URISE Ventures' Pitch Competition and placed third overall.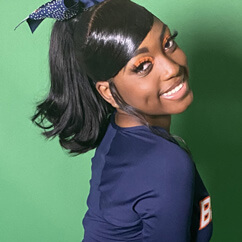 2022 Fall
Destiny Bethel
Destiny Bethel is the founder of Motivated Scholars in Progress, a non-profit organization that aims to help low-income students take advantage of early admissions programs at colleges and technical schools.
Destiny started taking college courses while still in high school to obtain her Associate of Arts Degree. She noticed that many of her friends were also interested in enrolling in pre-college programs. However, many families did not have the resources to access them. She then created Motivated Scholars in Progress to educate parents and their children from disadvantaged communities about the opportunities they could access as top students.
With our scholarship, Destiny will be able to spread her non-profit's mission even further.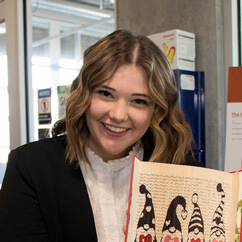 2022 Spring
Katie Hewlitt
Katie Hewlitt is an enterprising high school student who runs Creative Book Folding, her third entrepreneurial venture thus far.
Katie's business refurbishes second-hand books into unique pieces of art. Since launching in 2021, Creating Book Folding has saved over 800 books destined for a landfill.
In just over a year, Katie has single-handedly garnered a dedicated following on social media and won several entrepreneurship awards.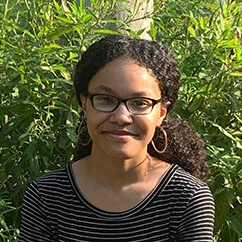 2021 Fall
Angel Coulter
Angel Coulter founded Curly Assembly in 2020 in the hopes of providing quality hair products for people trying to grow out their hair.
Angel saw that most products available on the market weren't as effective as advertised and contained unnecessary and sometimes harmful ingredients.
Curly Assembly aims to provide quality hair care products for all hair types and people.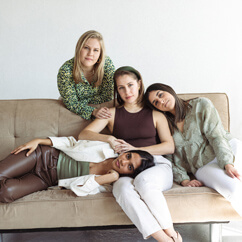 2021 Spring
Marlow
Natalie Diezyn, Kiara Botha, Nadia Ladak, Harit Sohal, Simone Godbout
Run by five female founders from Ivey Business School, Marlow is disrupting the menstrual product space and transforming the way we experience and talk about periods.
Marlow's five founders have combined experience and expertise in social entrepreneurship, sustainability, community building, creative direction, customer experience, and data analytics.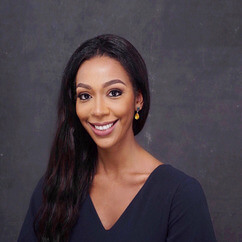 2020 Fall
Jessica Anuna
Jessica Anuna is the Founder and CEO of Klasha, a technology company specialising in building software to power African commerce. Klasha is backed by Techstars and Ginco Investments and is part of the Alibaba and United Nations Conference on Trade and Development's eFounder's program. Jessica holds a degree in Journalism from City University, London and has studied Chinese at Imperial College London, King's College London, LSE and Shanghai Jiao Tong University. She has been featured in Forbes, WWD and BBC London News.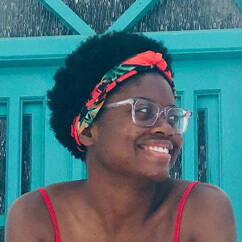 2020 Spring
Dominique Smiley
As a travel enthusiast, it wasn't hard for Dominique to jump at the opportunity to co-own and operate an online travel company. XpertTravelers was birthed in 2019 from a deep love of travel and the need for quicker, more convenient travel planning services. The website is set to launch in 2020 with future plans including an app and so much more. Thanks to the GoSkills Scholarship, XpertTravelers can put more money towards marketing and quality assurance.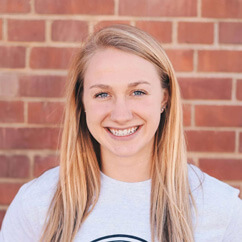 2019 Fall
Hannah Esch
Hannah founded her business, Oak Barn Beef, in 2018. She aims to bridge the food chain education gap by selling her premium, family farm beef direct to consumers across the USA and sharing her entrepreneurship journey on social media. She plans to use her GoSkills scholarship funds to continue growing her business. Hannah is pursuing a Bachelors in Animal Science and minoring in Agribusiness Entrepreneurship at the Univerity of Nebraska-Lincoln.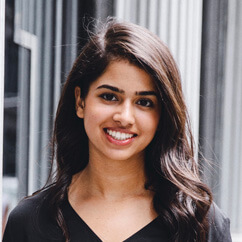 2019 Spring
Ritika Shamdasani
Ritika co-founded Sani, a line of Indian inspired occasion wear, with her sister when she was 16. With the GoSkills scholarship funds that she has received, she is growing her business further by making Indian fashion more accessible to women across the United States. Ritika will be attending North Carolina State University to major in Fashion Design and Computer Science.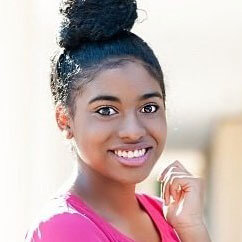 2018 Fall
Alexandria Marrow
Alexandria started her business, Sweets by Alexandria, when she was just 17, and was soon dubbed "the Queen of Sweets." Alexandria now delivers her signature cupcakes across the United States, and is putting the GoSkills scholarship funds she received towards growing her business further. She is also studying Marketing at North Carolina Agricultural and Technical State University.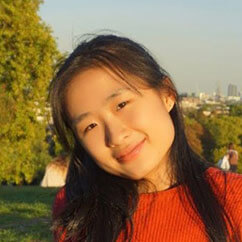 2018 Spring
Serene Chan
While still in high school, Serene won third place at the Young Founders School with her app prototype, Purpose. With the scholarship funds awarded by GoSkills for her app, Serene is exploring her passion for entrepreneurship while pursuing a Bachelor of Arts and Sciences degree at the University College London (UCL). Serene's plans for the immediate future include participating in two startup programs run by UCL, Business Game and Kickstart Programme.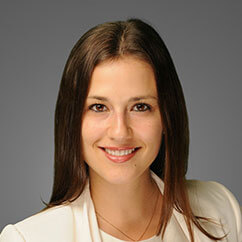 2017 Fall
Lia Winograd
When Lia applied for the GoSkills scholarship, she had just funded a successful Kickstarter campaign for her startup Pepper. With the scholarship funds she received, she was able to fulfill all of the 2,000 pre-orders and fully launch as an e-commerce company. In the following year, Pepper has seen organic and consistent month-over-month growth. Most recently, they closed a pre-seed round to be able to continue to scale next year. Lia is also an MBA Candidate at NYU Stern School of Business.
Love what you read?! Apply already!
To apply, complete the form below and send us a business plan.