In this post, you are going to learn 5 essential soft skills for managers to know (and master). If you want to step up your leadership skills immediately, then keep on reading.
Here's the deal. Managers from all industries want to be better leaders at their company, but they don't know how.
Or even worse, they have no business managing a team - and yet are completely oblivious to the fact that they lack the skills they need.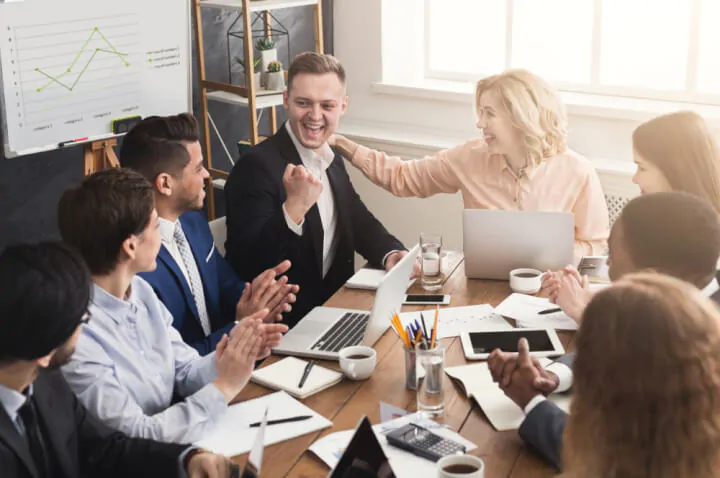 This leadership quote by Sun Tzu, a military strategist, writer, and philosopher, provides insight into great leadership qualities.
He believes it takes the balancing of five functioning virtues to become a leader:
Leadership is a matter of intelligence, trustworthiness, humaneness, courage, and discipline ...

Reliance on intelligence alone results in rebelliousness.

The exercise of humaneness alone results in weakness.

Fixation on trust results in folly.

Dependence on the strength of courage results in violence.

Excessive discipline and sternness in command results in cruelty.

When one has all five virtues together, each appropriate to its function, then one can be a leader."

— Sun Tzu
Tzu is right. Managers must learn what virtues are essential to lead others towards greatness.
Let's dive in and learn more about the 5 essential soft skills for managers - and how you can use them to become a better leader.
Want to learn more?
Take your soft skills to the next level with our comprehensive (and free) ebook!
5 essential soft skills of a great manager
As written by Sun Tzu, there are five virtues needed to develop into a leader.
Intelligence
Humaneness
Trustworthiness
Courage
Discipline
All five virtues need to be functioning at the same time. Rotated when required, and evenly balanced, continuously.
These five virtues still stand today as critical soft skills for managers. If you possess them, you will set yourself apart as a true leader in your organization.
To become a great leader, you will need to understand the difference between "hard skills" and "soft skills".
Both skills are required and essential to reaching mastery level leadership status.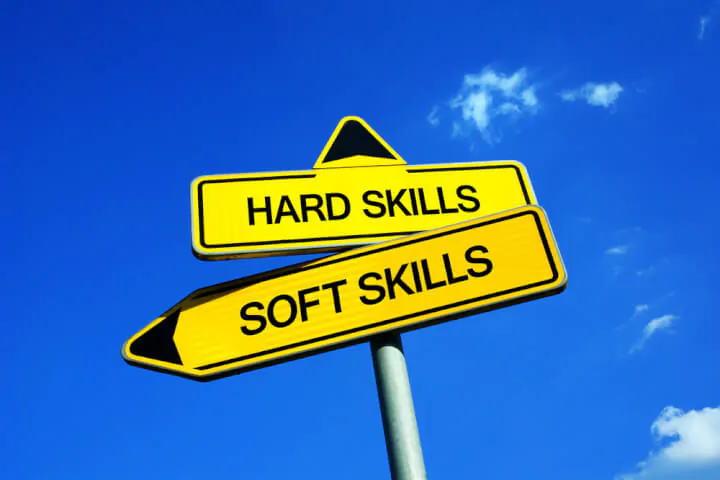 The difference between hard skills and soft skills
Leaders guide other people, companies, and teams.
Leadership involves having the ability to handle different personality types. Recognize the needs of others and ensure work is effectively getting done.
Being a leader is not easy, which is why you must become acquainted with a variety of leadership skills.
What are hard skills?
Most managers are familiar with hard skills, but may not be used to them being called by this name.
Nonetheless, these are what the majority of managers look for in job candidates.
Hard skills are also known as technical skills, which means they are teachable.
Your use of these very skills is what most likely helped you to become a manager, without even knowing it.
Types of hard skills:
Economic analysis
Strategic planning
Computer Programming
Design
Marketing
Data Analysis
Degree or Certification
Proficiency in a Foreign Language
Machine Operation
Speed Typing
Cloud Computing
Licensing
Field of Study
Mobile and Web Development
Out of Sun Tzu's five virtues, hard skills fall under the virtue of intelligence, for these skills primarily use your mental capacity.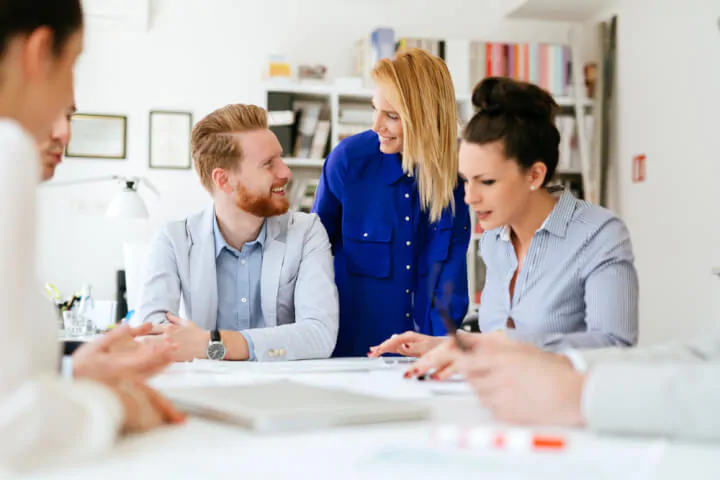 What are soft skills?
Soft skills are unlike hard skills in that they are less measurable and harder to quantify - but just as vital for managers to possess.
These skills are often referred to as, "people skills" or "interpersonal skills", and include things like how well you get along with your colleagues, how well you communicate with others, and of course, how you lead.
There are a variety of soft skills managers look for in potential employees. They are seeking employees who hold leadership traits.
Types of soft skills:
Teamwork
Communication
Problem Solving
Listening
Work Ethic
Team-Building
Flexibility
Creativity
Motivation
Adaptability
Patience
Leadership Development
Time Management
Persuasion
Accountability
Soft skills fall under all five of Sun Tzu's virtues, humaneness, trustworthiness, courage, and discipline, including, intelligence.
Soft skills use a different type of intelligence to hard skills, "emotional intelligence."

Why are soft skills important?
While both hard and soft skills are extremely important, it can be argued that a leader's true value lies in their soft skills.
In fact, 57% of senior leaders today say soft skills are more important than hard skills.
These intangible abilities are what entrepreneurs and business owners crave most in their managers.
Soft skills are how employees effectively interact and connect with the people around them.
By being consciously aware of the experience they provide, business leaders are actively building their customer service skills.
How you treat prospects, potential and existing buyers, as well as your employees, is how others determine if you are a good leader.
At Google, their hiring process consists of what they call, "Learning and Emergent Leadership" abilities.
In the first stage of getting a job at Google, they examine and review your "Learning" abilities. This is where they look at your technical and cognitive skills, which are known as hard skills.
During the second stage of its hiring process, Google looks less for traditional leadership skills.
What they really want to see are more "Emergent Leadership" skills.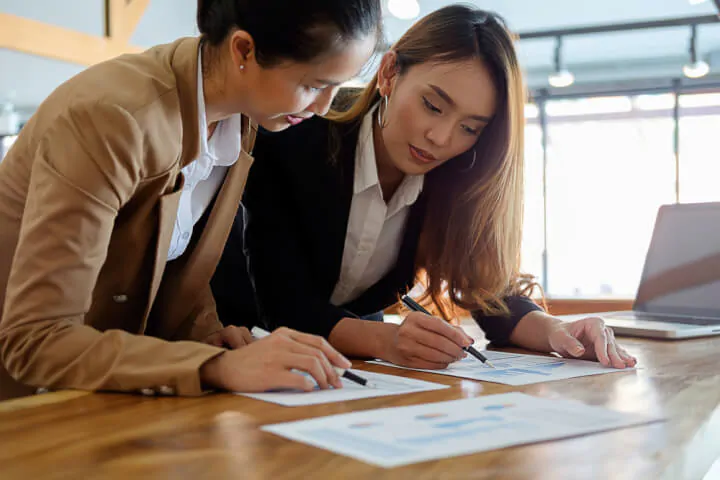 The examination of Traditional Leadership skills consists of an employee learning about "when" an employee went from A to B.
For instance, when a person received a promotion or when they became Vice President of a company
When reviewing Emergent Leadership skills, employers want to learn more about "how" an employee went from A to B.
For instance, learning how a person handles difficult situations, problem solves and knows when to step in to lead. These are also referred to as soft skills.
Google is not the only company using this type of interview process or a version like it.
Apple, IBM and Bank of America, as well as Google, no longer require applicants to have a college degree.
Without realizing it, most people list the two types of skills on resumes and cover letters when applying for jobs.
Unfortunately, we often focus on our hard skills when we should be highlighting more of our soft skills.
The most effective way to grow as a leader is to know which skills need the most attention and to sharpen them.
8 most in-demand skills in 2019
To be a successful manager, you need a mix of both hard and soft skills.
And as we've highlighted in this article, having the right soft skills could easily set you apart from the pack.
So what are the skills employers are looking for in 2019? Unsurprisingly, the bulk of these are soft skills:
Time management
Communication
Business writing
Creativity and innovation
Leadership
Sales
Marketing
Data analytics
You want to grow and become an integral part of your company's team and business plans.
Managers can be found a dime a dozen, but leaders are the ones companies want to keep around.
Take your cue to be a better leader. Stop solely training the brain, and start strengthening your people skills as well.
Looking to sharpen your soft skills? Take some soft skills courses and add your certifications to your resume.
Have an interview coming up? Learn how to show your informal education on your resume, and learn how to answer some of the main soft skills interview questions.
Become a better leader
Start learning for free with GoSkills courses
Start free trial