Corporate gifting is a great way to show employees how much you appreciate them, and it also helps to build long-lasting business relationships with clients as well.
It's not just for Fortune 500 companies either. Giving business gifts is just as beneficial for small businesses as it is for large enterprises.
Finding unique gifts for employees and clients can be quite a challenge, so we've compiled the best corporate gift ideas so that you can choose a great gift to show how much you care.
The art of gift giving is an important strategy for managers and business owners for many reasons, but most importantly, it shows the other person that you recognize the hard work that they do for you.
Don't limit yourself to corporate holiday gifts. Giving business gifts throughout the year is how thoughtful bosses retain employees and clients. A quality and personalized gift creates connection and value that's important to any working relationship.
Let's dive in and discover how corporate gifting can improve your working relationships, help you retain clients for longer, and even lower the cost of operations. We will discuss different reasons to buy corporate gifts for staff and clients and how to choose the best gift.

Benefits of corporate gifting
Giving corporate gifts is great for everyone involved, which is part of the reason why it's such a popular way to build a relationship with clients and employees.
Celebrating milestones like birthdays, and career milestones, in addition to the holidays, gives your team a sense of positivity and motivation. This carries over into their daily tasks and the way that they feel about coming to work every day.
Finding creative client gifts also gives your clients another reason to value your partnership. A recent Packed with Purpose Survey found that 68 percent of respondents said that a gift changed the way that they view their business partners and service providers.
A small gift every once in a while shows the people that you work with that you truly appreciate everything they put in to keep business going and running successfully..
Outside of how the pandemic has affected morale, creating a culture of camaraderie in the workplace is one of the key ways to retaining business and talent. Small businesses are particularly vulnerable to losing top-tier talent to bigger companies. In fact, 20 percent of small businesses have experienced higher turnover rates since the pandemic began.
It costs a lot of money to onboard employees and acquire new customers. Training a new employee takes time away from producing and doubles your operating costs for that training period. When you lose a long-term customer, it takes a lot of work to match the level of trust that you had before.
Keeping your customers and employees happy is very important and is the whole idea behind corporate gifting. The amount of money that's spent on corporate gifts should be seen as an investment instead of an expense. Here are some tips for finding unique gifts for employees and customers.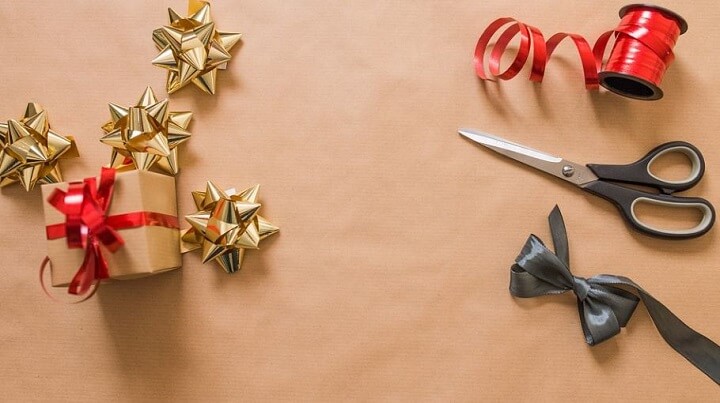 Tips for choosing the best client and staff gifts
Some tips to remember for choosing the best gifts for your clients and staff members include:
1. Make it personal
One of the key elements of giving a great corporate gift is choosing one that suits the receiver. Of course, a generic gift can also be thoughtful. If you want to take your gift to the next level, it's important to make a choice based on the person's personality. It's also important to give the gift yourself.
Don't rely on your support team to find all the gifts and deliver them for you. Eventually, someone will catch on and will no longer fall for your gift-giving facade. Put your own personal touch to your corporate gifts by shaking the person's hand, giving them their gift, and telling them how much you appreciate them. If you can't be there in person, then a thoughtful, hand-written note is also acceptable.
2. Be mindful of holidays that your staff and clients celebrate
In addition to major holidays that the country celebrates, it's very thoughtful to recognize the diverse holidays that are celebrated by people with different backgrounds. Do a little research and put in some effort to give appropriate corporate holiday gifts for these occasions.
3. Set a gift budget
Regular gift giving requires resources, and you can't dole them out unfairly. To avoid this, set a gifting budget that applies to all your clients or employees so that they're comparable and fair.
For example, if you buy one client an expensive gift and another one a cheap one, the receiver of the cheap gift is likely to feel snubbed. The receiver of the expensive gift will now be expecting to be blown away every time. Set a budget that's both generous and appropriate.
The best corporate gift ideas for staff and clients
With the above tips in mind, here are some of the best actual gift ideas for your staff and clients:
1. Food, beverages, snacks, and treats
Just about everybody likes to eat, and when you work with someone day in and day out, you've probably been exposed to some of their eating habits. Take notice of the kinds of foods and drinks that your employees like, or weave the question into your conversations with clients.
Generic sugary treats or gifts like wine are also safe bets for most people and are commonly given as corporate gifts. This type of gift also covers a wide budget as tasty things run from inexpensive to luxury. You get a lot of value for money with gifts in this category, and it's usually a shoo-in for the receiver.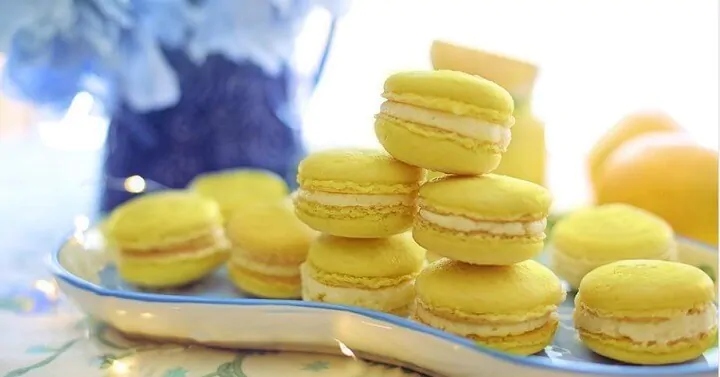 2. Gift cards
Gift cards are a good idea too since you can choose a gift card from almost any store or restaurant to meet the taste of your clients and coworkers. This can come across as impersonal and not very thoughtful though, if you're not careful. If you're going to go the gift card route when it comes to giving a corporate gift, make sure that you choose one from a place that your client will be excited to use.
This is a good option if you're running short on time and need a gift fast, but the downside is the recipient will know exactly how much you spent on them, which is just not very polite in most circumstances.
3. Gadgets and decor items
As with any gift, if you buy a customer or staff member a gift from this category, make sure it's something that they will like and use.
It just takes a little bit of extra effort to find out what they might like, either through conversation or observation. In general, things like candles, Bluetooth speakers (or quality headphones), desk ornaments, and phone accessories are all great corporate gift ideas.
Gifts from this category can be a little pricey, so save these gifts for major milestones and special occasions if you do end up spending more money than usual. However, there are many decorative items available at reasonable prices that are of great quality.
4. E-learning courses from GoSkills
This gift category is gaining popularity as more and more people are becoming comfortable online. E-learning courses can be great for employees who want to upskill or are interested in learning something new. If a client has mentioned that they wanted to know about a certain area, then they might really appreciate the gift of e-learning. When it comes to value, e-courses are unmatched.
Knowledge is power, and giving someone the gift of an online course can have a huge impact on their life and career. GoSkills offers gift certificates. There are gift certificates available for one month, six months, and 12 months of access at different price points so that you can choose what's right for your budget.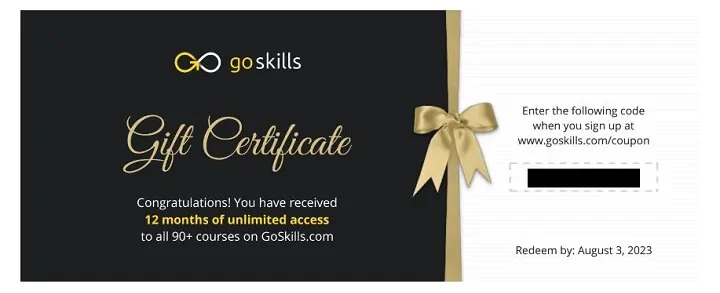 Or, you can purchase licenses on a team subscription which includes access to the GoSkills LMS. With the LMS you can invite learners to the courses, create teams, assign courses, track progress, and more. Either way, your recipient will have access to more than 90 courses to choose from. It's flexible and a great value for any employee or client that likes to learn and expand their horizons.
GoSkills' courses make great corporate gifts
The gift of learning is a thoughtful gift that a person can take with them throughout their life and apply in many different areas. GoSkills offers courses on practical skills in many different areas of expertise taught by industry professionals.
Professionals are always looking for new ways to enhance their productivity and stay at the top of their field. That is why giving a GoSkills gift certificate or giving access to courses through the GoSkills LMS are great options for corporate gifting.
Become a better leader
Start learning for free with GoSkills courses
Start free trial