Everyone likes to receive a little bit of praise and a pat on the back for their achievements.
In the workplace, acknowledging and rewarding your team's best efforts and contributions is known as employee recognition. This type of support is often provided via formal employee recognition programs, but favoring a more informal and spontaneous approach is perfectly valid – so long as you're actively and continually striving to show your appreciation.
This article explores 38 employee recognition ideas to help you recognize employees and reward them, too.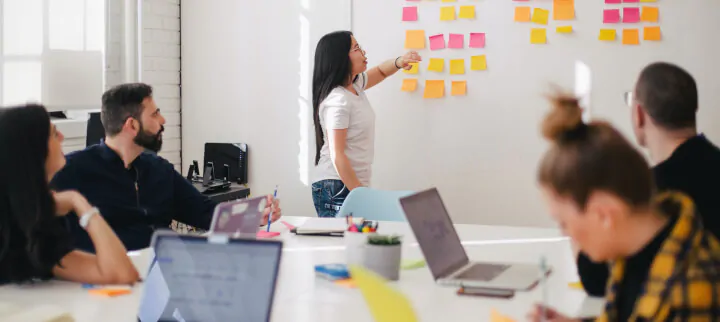 Why is employee recognition and reward so important?
Employee recognition is a crucial step on any employer's journey towards nurturing a happy and successful workforce.
When you express gratitude for (and reward) good work, employees will more readily accept that their work is meaningful and value-adding. As a result:
Employee morale and well-being improve.
Employee motivation increases – This means that overall productivity levels will increase. One employee engagement study found that 37% of employees believe more regular personal recognition would encourage them to produce better work more often.
Employee turnover decreases – Another survey found that more than 60% of employees who were adequately recognized in the workplace said they were unlikely to go out looking for a new job.
38 employee recognition ideas you can implement today
As many as 82% of employees don't feel as though they receive appropriate recognition at work, which means it's high time for employers to up their game.
Whether you want to reward employees who have exceeded expectations, celebrate the completion of a challenging project or training milestone, acknowledge those who have adopted and embraced new workplace technology, or simply show your team members that you care, here are 38 employee recognition ideas to get you started.
1. Bulletin board
A fun and simple way to celebrate your people is to commandeer the office bulletin board. You could even create a space for your team to pay compliments or express gratitude to their colleagues, honor an "employee of the month", or feature a profile on a different employee each week. This can also be done virtually via collaboration software such as MS Teams or Slack.
2. Gift cards
Implementing cash incentives comes with a whole range of contractual and tax implications. A great alternative to this is to fill up a desk drawer with a variety of gift cards. You can delve into your stash whenever you see fit and let your employees choose which gift card they would like. For remote workers, e-gift cards are a great option, too.
3. Friday happy hours
Whether in the workplace, via a Zoom call, or at your organization's local bar, Friday (or any day) afternoon happy hours are a nice way to unwind from the stresses of the week, thank your team for their efforts, and relax over a couple of drinks.
4. Working from home
Supporting flexible working is one of the most important ways for employers to show gratitude. When you give employees the autonomy to dictate their working arrangements, it sends a message of trust and respect. Almost 90% of organizations reported improved retention rates as a result of flexible working options, while 78% of college graduates say they would prefer to work flexibly.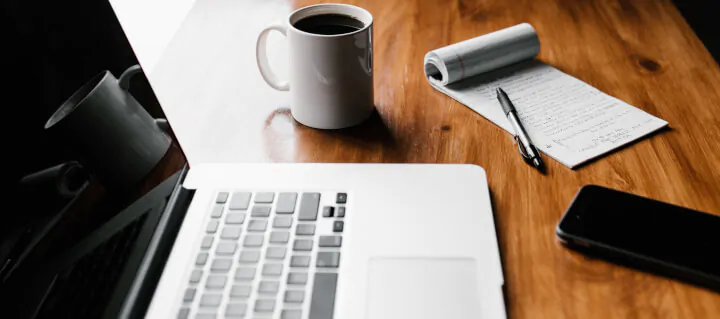 5. Public recognition
Many employees place significant value in public recognition. Not only does it provide reassurance that their hard work hasn't gone unnoticed, but it can be an important contributor to career progression. Employee shout-outs could be mentioned at the beginning of a team meeting or even shared with senior management to alert the presence of a rising star.
6. Wall of fame
An employee wall of fame could be established as a physical display in the workplace or as a webpage within your company's intranet. Much like the bulletin board, this could take the form of profiling different employees regularly to showcase their achievements. Alternatively, it could be used as a space to log all major achievements or share the results of employee-voted awards.
7. Birthday celebrations
You could host an office-based celebration or remote Zoom-party, go for a team lunch, organize a special delivery of birthday cake and flowers, or grant an afternoon off work to mark an employee's special day.
8. Anniversary celebrations
In the age of social media and LinkedIn profiles that record our every career move, it's super easy to keep track of your employees' workplace anniversaries. Marking these is an important way to show gratitude for your employees' commitment and dedication to the organization. A small gesture of acknowledgment, whether in person, social media, or email, is enough to make your employee feel valued.
9. Awards ceremonies
For the biggest achievements, you might consider going one step further than the bulletin board or wall of fame by hosting an annual workplace awards ceremony. You could ask your employees to dress up, provide drinks and entertainment, and reward employees with trophies or prizes for a series of award categories.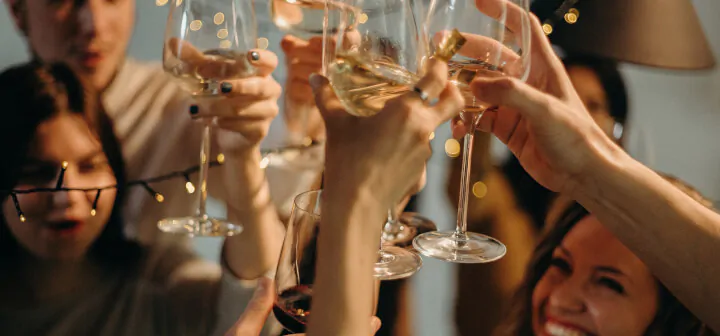 10. Peer reviews
It's one thing to receive feedback and praise from a manager, but it's also important for your team to get into the habit of acknowledging one another. Not only will this prepare them for future leadership opportunities, but it creates a company culture of mutual respect and support. Encourage employees to regularly share positive feedback with their peers. This strategy can be easily formalized by incorporating peer-review time into your team meetings.
11. Weekly newsletter
If your organization sends out a weekly or bi-weekly newsletter, add a section that honors employee achievements. This could be the perfect opportunity to encourage more peer-reviewing. For example, you could ask a different employee to write a contribution each week that celebrates one of their teammates.
12. Competitions (with prizes!)
Gamifying certain aspects of your team's workload is a fantastic way to boost motivation and productivity, and there's not even any requirement to pit different employees against each other. Instead, you could consider setting time or budget challenges and offer bonus points for employees that go above and beyond.
13. Responsibilities
Nothing says "I see and value the great work you're doing here" to an employee more than trusting them to take on new challenges and responsibilities. It's the ultimate acknowledgment that they are delivering above what's expected of them. If you're really impressed with an employee's output, find the time to talk to them about their aspirations and career goals, so you can help to steer them in the right direction.
14. Social events
Aside from weekly team drinks, it's a good idea to hold semi-regular social events. Your employees will see that you care about getting to know them and nurturing meaningful relationships.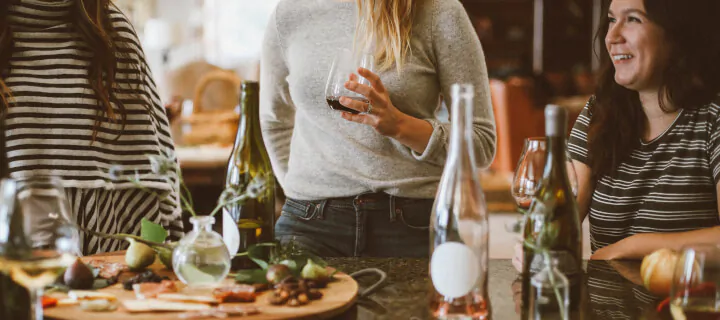 15. Spontaneous treats
Providing surprise workplace treats is a lovely way to say thank you to your team for their hard work. During a particularly busy work week, a tray of brownies, a lunchtime pizza delivery, or a fridge full of beer is sure to delight your team – especially if they've been working long hours and skipping their lunch breaks. If some (or all) of your employees are working remotely, a delivery of treats straight to their front door would be much appreciated.
16. "Bring your pet to work" day
Not only do pets provide their owners with much-valued companionship, but they also have the potential to reduce stress and loneliness. It figures that the same applies to pets in the workplace. Research suggests that employees who are allowed to bring their pets to work are more engaged and productive. In fact, 75% to 95% of employees believe that having pets in the workplace improves morale, workplace relationships, and work-life balance.
17. "Bring your family to work" day
Hosting a "bring your family to work" day demonstrates your commitment to employee well-being and helps foster a family-friendly workplace culture. This is an opportunity for your team to merge their personal and professional life in a happy and healthy way and proudly show-off their workplace achievements to their loved ones.
18. Express your gratitude
Significant achievements might call for significant celebrations, but sometimes a thank you is all it takes to make someone feel valued and appreciated. Don't be complacent towards employees that are consistently reliable, dutiful, and productive on a day-to-day basis. Thank them for their efforts and contributions, and let them know they're doing a great job - even for the most simple of tasks.
19. Give compliments
Handing out regular compliments carries the same weight as consistently saying thank you. Get yourself into the habit of heaping praise on your employees for all of the good work they do, not just the big stuff.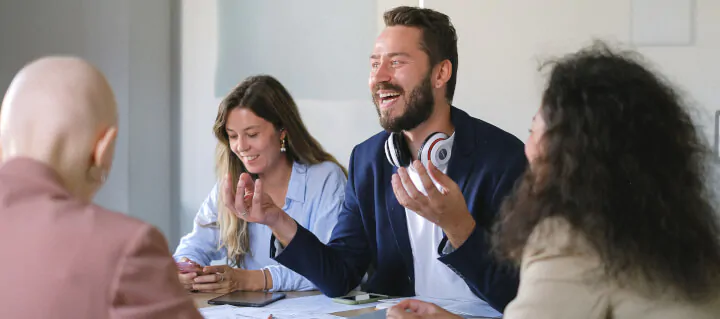 20. Celebrate personal achievements
You don't need to know the ins and outs of your employees' personal lives, but it's nice to take an interest in their achievements outside of the workplace.
Celebrating your team members for doing charity work, running a marathon, getting engaged, or having a baby is a nice way to show you value and care about them as a person and not just as an employee while encouraging a healthy work-life balance.
21. Certificates
Awarding hard-copy or e-certificates is a quick way to congratulate your employees for their small wins and motivate them to continue working towards their goals. Certificate messaging could be as simple as "you're doing a really good job this week, keep it up" or could go further and reference specific achievements.
22. Training and education
As an employer, you're expected to support the development of your employees to a certain degree. But you can demonstrate a further commitment to their career progression by investing in their training and qualifications, supporting their passions, and creating a workplace culture of continual learning.
Using an all-in-one solution like GoSkills is the ideal way to give your team access to expert-led, engaging online training courses complete with easy to understand admin and reporting features.
A better way to train
It's easier than ever to track and manage your team's training with the GoSkills LMS.
Book a demo
23. Early finish
Remember how amazing it felt when you got to leave school a couple of hours early? Well, it turns out that feeling never quite fades, and employees of all ages will revel in the luxury of leaving the office before 5pm. Whether you reward specific achievements with a "get out of work early" pass or make it a regular occurrence across your entire office, you can be sure this scheme will go down an absolute treat.
In the age of remote working, many employees are struggling to switch off as the day's work seamlessly bleeds into an evening spent replying to emails and tying up loose ends. Imparting a company-wide work ban after a certain time is a great way to prove to your employees that you don't expect them to work excessive hours and value their right to a personal life.
24. Leadership lunches
One of the main reasons that employees work their hardest and accept additional responsibilities is to open up new career opportunities. You can reward their efforts by hosting internal networking events, such as leadership lunches, that connect more junior team members with the organization's most influential players.
25. Mentorship programs
Managers may not always have the time to offer complete support to their team, which is where mentorship programs can come in handy. Mentors can offer encouragement, guidance, advice, and networking opportunities, as well as being a source of comfort for their mentee in times of need.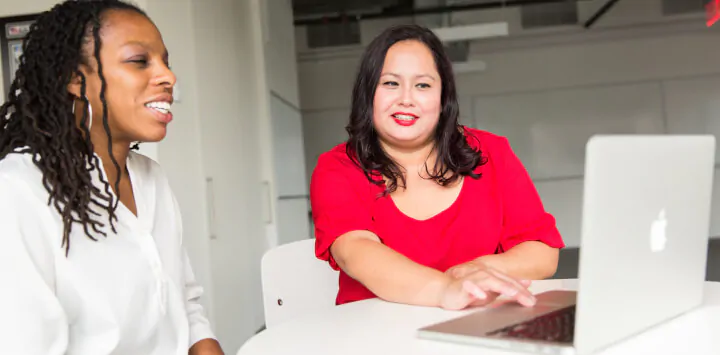 26. Thank you letter
Writing thank you letters to your employees might sound a little old-fashioned but going the extra mile to add a personal touch makes all the difference in the world. It won't take you long to scribble down a few words of gratitude, but your employee will be so grateful for it.
27. Thank you gift
For your slightly more significant thank yous, you could consider giving (or sending) your employee a small gift. This doesn't need to be extravagant; a box of chocolates will do. As with the thank-you letter writing, it's the effort you've made to express your appreciation that really counts.
Alternatively, if you're looking for a digital gift, consider using a corporate gifting platform like Unwrapit to send a thoughtful thank-you gift.
28. Team building activities
Team building activities are a chance to step out of the office and reconnect with your team. They can improve communication and collaboration, boost morale, and drive productivity, confidence, and innovation.
Fortunately, these sessions aren't limited to in-person activities. For remote workers, there are countless virtual team building activities to try.
29. Free parking
The most successful recognition schemes will identify areas of resentment within the workplace and seek to resolve them. Expecting employees to pay for parking at work seems particularly unjust and is an expense that could be covered by the organization.
30. Travel benefits
Paying for on-site parking is just one way to support your employees' commute. You could offer a fuel allowance, provide company cars, cover a proportion of train, bus, and subway costs, or launch a cycling scheme that subsidizes the cost of a new bike.
31. LinkedIn recommendations
In today's world, your employees' online CV carries significant weight when it comes to future promotions and career opportunities. While it might seem counterintuitive to rave about your top talent by writing recommendations on LinkedIn, this is a way of showcasing your loyalty and support. If an employee wants to quit, they'll do so with or without your endorsement, but they'll certainly be grateful for your backing.
32. Volunteer days
Many employees care a great deal about working for ethical and sustainable businesses. Demonstrating your commitment to corporate social responsibility (CSR) extends to granting volunteer days during which employees help out in the local community. This might include visiting schools to mentor and tutor children, volunteering at a food bank, or operating phone lines for a mental health charity.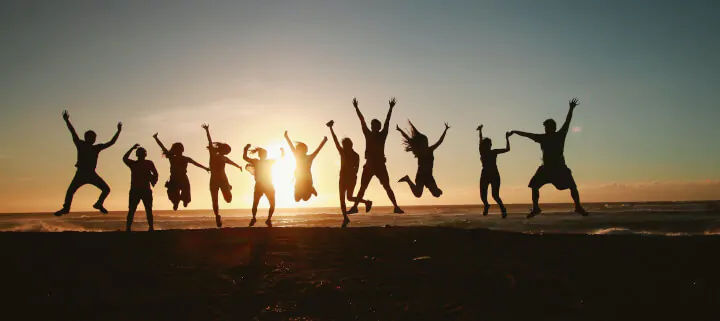 33. Charity donations
Another way to show your organization's commitment to CSR is by showing support for your employees' preferred charities. You could either reward individuals by donating to a charity of their choice or invite employees to nominate a different charity each month and rally support through collections and fundraising events.
34. Social media recognition
Writing a recommendation on LinkedIn isn't the only way to express support for your employees via social media. Consider amplifying their posts with likes, shares, and comments or write a shout-out post to acknowledge their major achievements to your network.
35. "Meet the team" webpage
Many organizations limit their "meet the team" website page to a handful of company executives. Including all of your employees on this page suggests that your organization values each and every individual for their unique contributions, and it's always nice to feel needed.
36. Additional holiday allowance
All the treats and thank you messages in the world will struggle to compensate for the most unbearably busy periods – the times when your employees work late, arrive early, and power on through their lunch breaks and weekends. Under these circumstances, the best reward you can offer your workforce is time off in lieu or some additional days of holiday allowance.
37. CEO for the day
Temporarily elevating an employee to CEO-status is a fun way to recognize their achievements and leadership potential. For one day only, they can implement the changes they'd like to see in the workplace, whether it's shaking up the dress code, inviting pets into the office, or taking their team out to lunch at their favorite café.
38. Ask employees what they want
Last, but by no means least, remember to ask your employees what they want in exchange for their hard work and dedication. What employee benefits would they most appreciate, and how can you better support them? It's preferable to gather this information via different avenues, including one-to-one meetings and anonymous surveys, to ensure your team feels comfortable giving honest and constructive feedback.
Looking to seamlessly deliver engaging courses and training while tracking your team's performance with insightful reporting? GoSkills provides a free, cloud-based LMS for teams of any size.
A better way to train
It's easier than ever to track and manage your team's training with the GoSkills LMS.
Book a demo