Are you getting ready to spearhead a lean six sigma project?
Unsure of how to create your first project charter to kick everything off?
Whether you're new to six sigma or you're just brushing up on your skills, this guide can help you create a project charter that all but guarantees success for you and your team.
Today I'll touch on why every six sigma project starts with a project charter and later show you how to create one in less time with a free template at the end of this guide.
To start, here's a brief overview of what a lean six sigma project charter is (and why it's worth your time).
If you're already familiar with one, you can skip ahead to the must-have ingredients your project charter needs now.
Want to learn more about the Lean Six Sigma methodology?
Check out this ebook that will guide you through the key concepts of LSS.
What is a Lean Six Sigma Project Charter?
Since every lean six sigma project starts with a project charter, this is the first step to take before you do anything else.
But what exactly is it?
A lean six sigma project charter outlines key details, goals, intentions, and many other essential components of your project like a roadmap.
It's also used as a contract between the team implementing the project and the person funding it, which is known as the sponsor.
This project charter helps lay out expectations, including milestones and expected deliverables, to keep everyone on schedule and in the loop, including both shareholders and team members.
To make sure your six sigma project charter includes everything you need, follow the tips in this next section.
7 key ingredients to a successful Six Sigma Project Charter
Creating a project charter from scratch can seem daunting at first, but with the help of this breakdown, you'll have a better idea of how to tackle one with ease.
Before creating your first one, here are a few considerations you'll want to keep in mind:
A project charter should give additional information and details about how the project will or should unfold.
It should keep your team focused, on schedule, within budget, and in sync with the goals of the project and your business targets.
Try to anticipate surprises by including crucial high-level resource/time estimations, so nothing comes up when implemented.
Essentially, a successful charter helps your project run as close to hiccup-free as possible.
Some of the critical elements in a six sigma project charter include:
Defining the purpose, or "why" of the project
Pinpointing a start and target end date
Setting objectives and goals
Estimating resources needed
Defining the roles and required support from upper management
Since this is just a high-level overview, let's dive in deeper to understand each specific element.
You'll want to have all 7 of these must-have items in your next project charter:
#1: Business case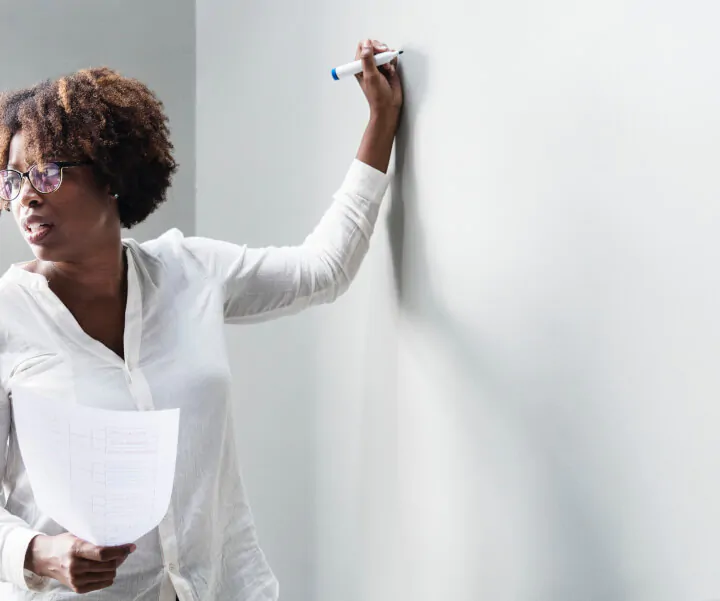 The business case can be summed up in one word: why.
Why is your team taking on this project?
And why should your shareholders support it?
Answer these questions and include measurable benefits, such as hours or dollars saved, that come with completing this undertaking.
Your business case should also point out how this project is going to help the company reach its goals.
After you learn these answers, you'll need another one to answer the problem your project is solving.
#2: Problem and opportunity statement
This section is where you'll describe the problem at hand in detail and why it's a pain point for your company.
Is this issue slowing your manufacturing down?
Or is it costing you in skyrocketing operating expenses?
Once you've outlined the problem, you can then move on to addressing the opportunity to revamp everything for the better.
You should include ideas to update your processes and how these improvements can bring more value to stakeholders.
Other important questions to address here include:
What specifically needs to be reworked? Give quantifiable details, but keep it short for now.
Where do you see this problem? Is there a specific step needing tweaking or does an entire part of the process require reworking?
What is the true gravity of the situation? Is it big? Is it rapidly snowballing out of control? If something is urgent or substantial, now is the time to address it.
A good problem statement will include a balance of essential details without weighing down the project charter with too much irrelevant information.
It's also important to distinguish here that the charter should be hyper-focused on the problem only, not the solution.
If the solution is already apparent, a lean six sigma project methodology should not be used.
And if the solution isn't clear yet, you can move on to what your team hopes to achieve with this project.
#3: Goals and projected benefits
S.M.A.R.T goals (which stands for specific, measurable, action-oriented, reasonable, and timely) are an essential component for any project's success, but they're especially important when creating a lean six sigma project charter.
Not only does this show shareholders how much you've thought this through, but it also describes what can happen once you implement these new strategies (aka, what's in it for them).
Your goals and projected benefits should be in quantifiable, objective terms.
Instead of pulling numbers out of thin air, take the time to work through the actual goals to make sure they are reasonable.
After all, you don't want to overcommit your team and underdeliver. That's a recipe for looking like a newbie project manager.
Once you have your goals defined, you can then create this next component.
#4: Goal statement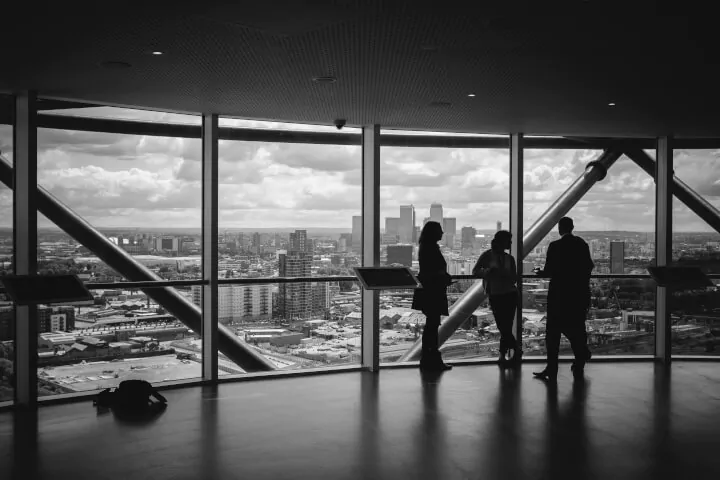 A goal statement should paint the picture of a successful project outcome for shareholders and team members.
Give everyone an idea of what accomplishing your goals will look like so they can envision what you see.
Here's where you'll explain how you plan to tackle the problem. But, again, you don't need to answer with the exact solution since that's not part of the charter.
Questions you will want to answer here include:
What is your end goal and what are you trying to accomplish with this project?
What are the measurable goals you plan to hit?
What is your target completion date?
Next, you can focus on the specific project details.
#5: Project scope
To outline the project scope, consider the project's parameters and define any limitations or boundaries you want to create.
Add sharp details here about what's considered in the project scope and what would be outside the scope so everyone can concentrate on what matters.
From there, you'll be ready to create the actual roadmap for your project to keep everyone focused and in-scope.
#6: Project plan
The project plan includes several items such as:
The DMAIC steps you plan to take, which stand for steps to define, measure, analyze, improve and control your project.
Significant milestones and a schedule of deliverables to keep the project running on time without pieces falling through the cracks.
Resources. Answer questions such as: Who? What? When? How Much? And how? With actual resources to get the job done. Teammates, equipment, materials, contractors, facilities, etc. all need to be in this section.
And finally, you'll want to give your team ample information to do their jobs well as it relates to this project.
#7: Team structure
Project resources go beyond just equipment and person-hours. That's why it's also important to look at how your most significant resource -- your team -- will tackle this project with you.
This section should identify the key managers and leaders of the project as well as those supporting team members and their roles.
By doing this, everyone will know whom to reach out to during times of need.
Now that you know more about the must-have components of a lean six sigma project charter, you're ready to create one all on your own.
And lucky for you, we have a free template to help you get started on the right foot.
Here's how to write a Lean Six Sigma Project Charter (free template)
When tackling a lean six sigma project charter, be sure to leave yourself ample time to formulate a well thought out plan.
You should also have a deeper understanding of what it takes to get the job done. This means you may need to ask around to see how long specific steps of the project may take to complete, given your current staffing and operational capacities.
This ensures you don't over promise on your charter.
With that understanding out of the way, you're ready to use this free project charter template now.
To use the template, visit the link and click "Download As Word Doc" under the File menu. Then you'll have a useful document you can fill in with your own project information we discussed today.
Have someone from your team review your project charter before making your final submission to guarantee everything looks right.
Create your Lean Six Sigma Project Charter today
With all this information in your project management toolkit, there are no excuses for procrastinating on your next project charter.
Follow the tips in this guide alongside our free template and creating your first lean sigma project charter should be stress- and worry-free.
Do this correctly, and you and your team will be well on your way to a highly successful project outcome the first time around.
Want to learn more?
Prepare to get certified with our Lean Six Sigma courses intended for the yellow belt and green belt exam.
Learn more about the principles, tools, and benefits of this methodology in our handy online guide.
Prepare to get certified in Lean Six Sigma
Start learning today with GoSkills courses
Start free trial