Have you ever used Word? Or Excel? How about PowerPoint? If the answer is yes, you're familiar with Microsoft Office.
In recent years, Microsoft has been steadily growing its subscriber count for their cloud-based product, Office 365. In April 2020, Microsoft rebranded its Office 365 subscription plans as Microsoft 365, so now both their home and business offerings fall under the same branding.
You might be wondering what this means for you. What's the difference between Microsoft 365 vs Office 365? And can you still access Microsoft Office programs without a subscription?
In this article, we'll dive into the differences and which plan would work best for you.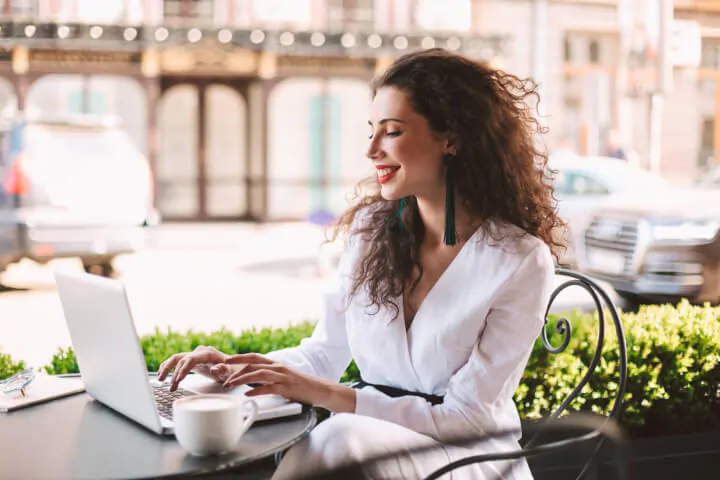 What is Microsoft 365?
Microsoft 365 is a cloud-based subscription service for home and business users, that includes Office applications, cloud storage, and other features dependent on your plan. Whether you're an individual, a small or midsize business, large enterprise, school or not-for-profit, there's a plan for you.
Microsoft 365 vs Office 365
Previously Microsoft 365 was a business product from Microsoft, which included Office applications. Microsoft 365 Business was the highest tier of their business plans, with Office 365 Business Essentials and Premium plans underneath.
From April 2020, Office 365 Home and Personal plans and Office 365 Business plans now all fall under the banner of Microsoft 365. Microsoft says the name change is designed in part to help business customers better understand which plan is best for them, promoting the rebranding as "new name, same great value, same price."
If you already were an Office 365 subscriber for business or personal use, you don't have to do anything, your subscription will have automatically rolled over to Microsoft 365. If you're unfamiliar with the plans available, or want to know which option is best for you, keep reading as we break this down below.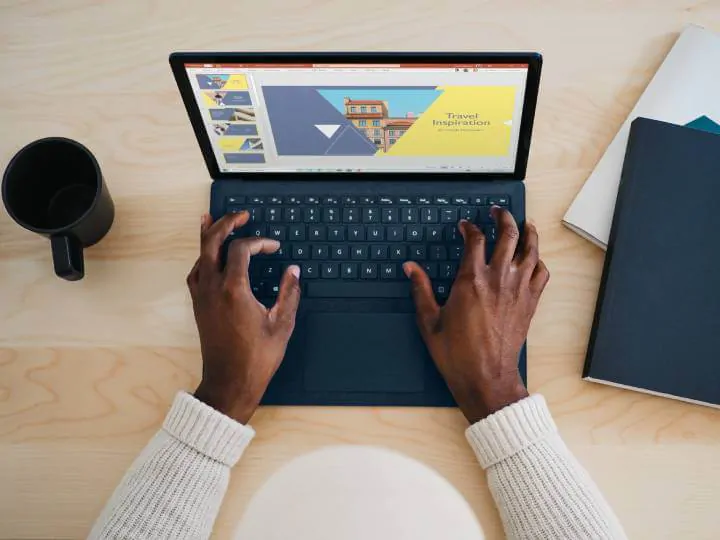 What are the different plans and what's included?
The usual Office apps that you know from Microsoft, such as Word, PowerPoint, Excel, Outlook, Access, and Publisher come with all Microsoft 365 plans for home and personal use. You'll also get cloud-based features that let you collaborate on documents with others in real-time, plus extra online storage via OneDrive. The Microsoft 365 Family plan is handy for groups of up to six people, who can all share one subscription and access it on multiple devices with their own personal login details.
In comparison with Office 2021, which is sold as a one-time purchase, Microsoft 365 is a subscription, which means you'll always have the latest features, fixes, and security updates at no extra cost. If you buy the one-off Office 2021 option, you'll get all the Office apps to download onto one computer, but it doesn't include any upgrades. This means that if you want to upgrade in the future, you'd need to pay another full license fee.
Microsoft 365 Business plans come with a selection of Office apps and extra features depending on your level of subscription, such as email with your own custom domain name, access to Microsoft Teams, and advanced security protection. Business plans can accommodate up to 300 users, and if you require more, you can opt for an Enterprise plan for an unlimited number of users.
Take a look at our comparison table below to compare the different plans available.
| Plan | Price | Features | Usage |
| --- | --- | --- | --- |
| Personal | $59.99/year or $5.99/month | Office apps including Word, Excel, PowerPoint, Outlook, Access, Publisher and OneNote. 1 terabyte of cloud storage and security for all devices you use the subscription on. | 1 user, on multiple devices. |
| Family | $79.99/year or $7.99/month | All of the Office apps the personal plan includes plus up to 6 terabytes of cloud storage (1 terabyte per person) and security for all devices you use the subscription on. | Up to 6 users, on multiple devices. |
| Office Home & Student 2021 (non-subscription) | $119.99, one-time purchase | Classic versions of Word, Excel and PowerPoint with no updates or additional features from 365 subscription plans. | 1 user, on 1 PC or Mac. |
| Business Basic | $5 user/month (annual commitment) | Web and mobile versions of Office apps including Outlook, Word, PowerPoint, Excel, Teams, Sharepoint and OneDrive. Also includes 1 TB of cloud storage, Microsoft Teams, email and calendar, and security and compliance features. | Up to 300 users. |
| Business Standard | $12.50 user/month (annual commitment) | Everything in Basic, plus always up-to-date Desktop versions of Office apps. | Up to 300 users. |
| Business Premium | $20.00 user/month (annual commitment) | Everything in Standard, plus advanced security and device management. | Up to 300 users. |
| Apps for business | $8.25 user/month (annual commitment) | Office apps including Outlook, Word, PowerPoint, Excel, Teams, Sharepoint and OneDrive, 1 TB of cloud storage, and no additional business features. | Up to 300 users. |
| Enterprise (E5, E3, F3) | $10 to $57 user/month (annual commitment) | Office apps, Power apps, content creation apps, advanced analytics. | Unlimited users. |
Learn more about the Office suite
Download your printable guide to Microsoft Office
What new features does Microsoft 365 have?
Microsoft 365 is much the same as the former Office 365, but there are a few cool new features that go beyond the workspace. Additional features are expected in the future, such as perhaps a password manager for Microsoft 365.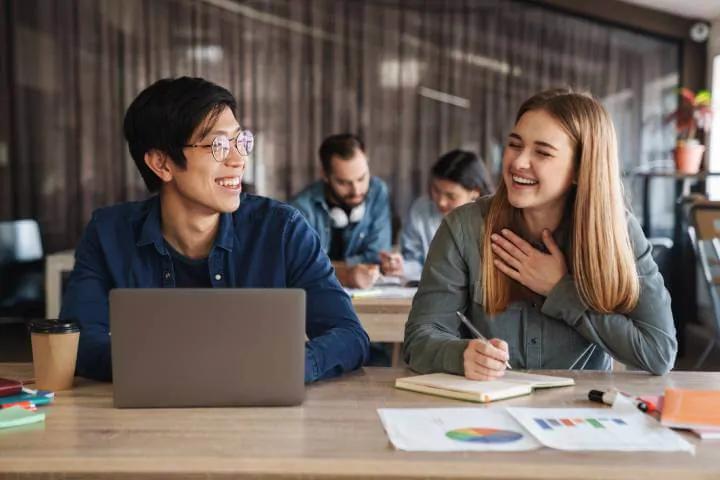 Money in Excel
Microsoft is expanding its features to help with "life", as well as school and work. Think banking features such as "Money in Excel", which allows you to connect your bank and credit card accounts directly from Excel, download transaction details, and import them into a budget or spreadsheet.
Microsoft Editor
Another feature is "Check Your Writing with Microsoft Editor", which is Microsoft's version of Grammarly. It helps you check and correct your grammar and style in more than 20 languages in Word and Outlook, or in your browser with an extension for Google Chrome or Microsoft Edge.
Teams for personal use
Microsoft Teams is a collaboration application similar to Slack, which allows you to connect with colleagues through group chats, video calls, shared calendars, and to-do charts. Microsoft has added new features for personal use, such as Team groups, to use with friends and family.
Family Safety
There are also additional security features, such as Microsoft Family Safety, which is an app for iPhone and Android that manages screen time across Windows 10, Xbox and Android and also includes location-sharing options such as notifications when your family arrives at or leaves work or school and where they are on a map.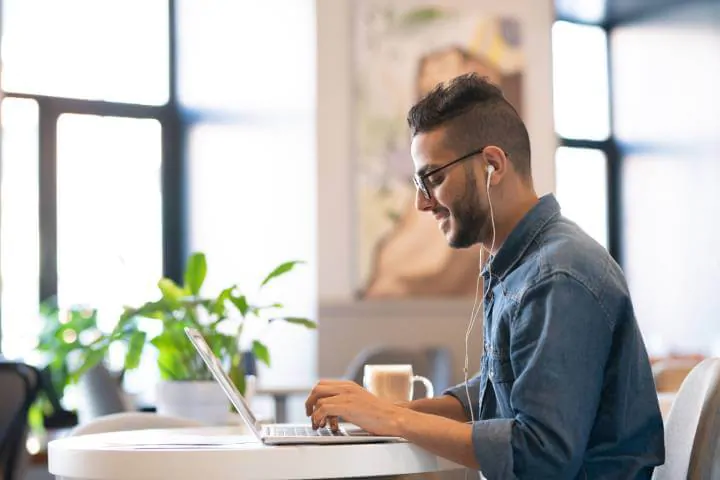 Wrapping it up
If you are already a subscriber to Office 365, you'll have the new Microsoft 365 and all its features without having to do anything. If you were on the fence about whether or not to get a subscription to Microsoft 365, hopefully, this article would have helped you to make a decision.
If you just want the Office apps without any of the additional features on one device, and you don't mind paying for the license fee again should there be any upgrades, then purchasing Office 2019 one-off might be a good option.
But if you're looking for something that provides more than just the Office apps and is accessible on different devices with future upgrades and features at no extra cost, a Microsoft 365 subscription is your best bet.
Make the most of Microsoft Office
Are you ready to learn how to use Microsoft Office? GoSkills Microsoft Office courses are compatible with many versions of Office, including 365. Start learning today with a 7-day free trial to all courses on GoSkills.
Ready to master Microsoft Office?
Start learning for free with GoSkills courses
Start free trial